Hey everyone,
Hope you're good in your hoods and enjoying the surprisingly lovely weather if you're also in the UK.
So of course what's the best colour to wear in the summertime?
Black, duh!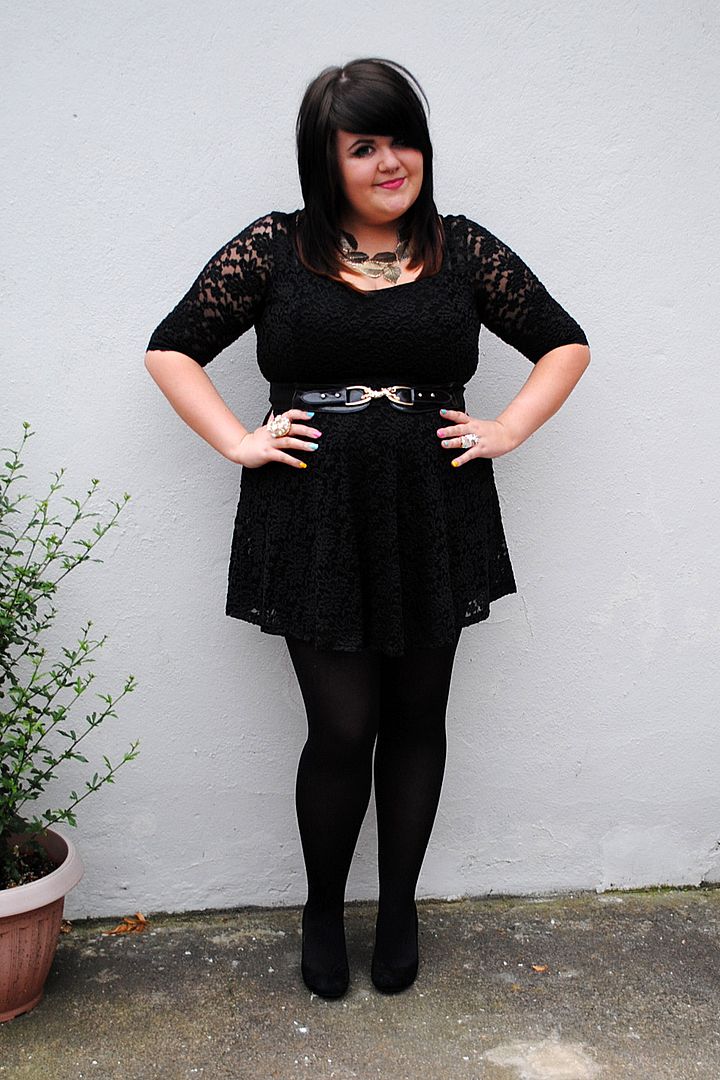 DRESS: Urban Outfitters
BELT: Topshop
NECKLACE: Topshop
RINGS: Dorothy Perkins
SHOES: Next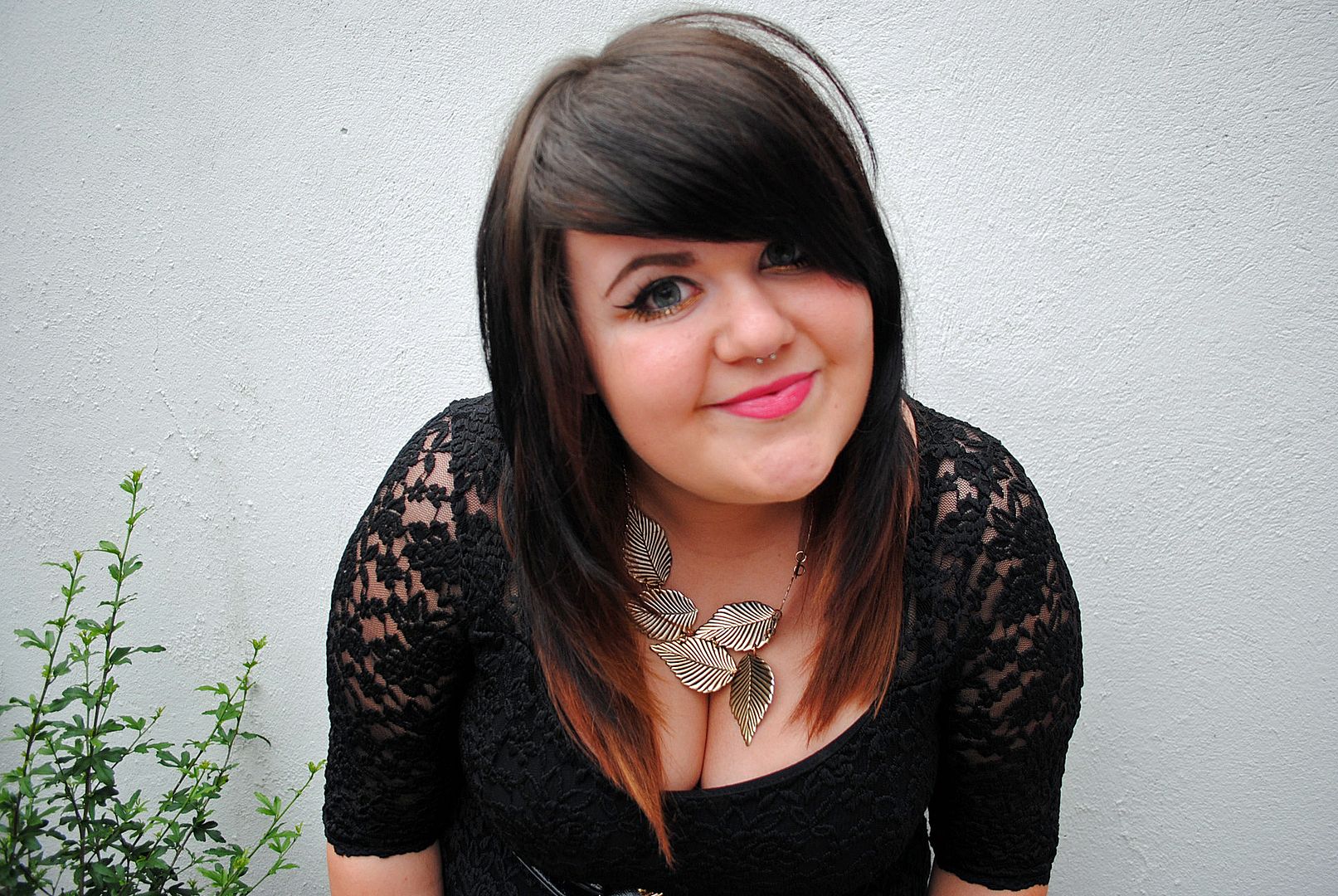 FOUNDATION: Rimmel Match Perfection in 200/Soft Beige
POWDER: Illamasqua 115
EYELINER: Rimmel Glam Eyes Liner
EYEBROWS: Wet N Wild Palette
LIPSTICK: MAC Speak Louder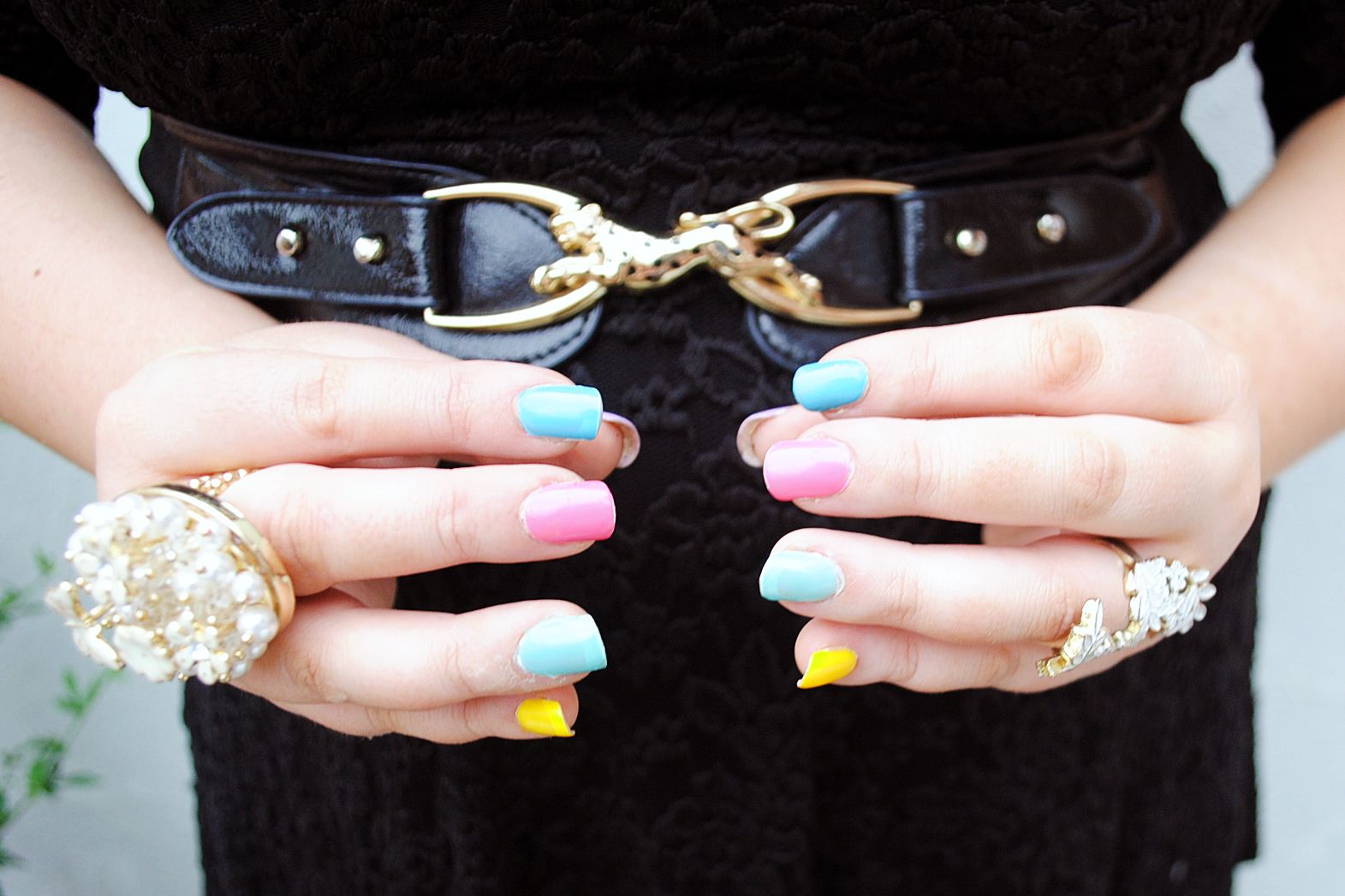 All nail polishes by Barry M
I wore this outfit last night for my friend
Ben
's birthday party
(FUN FACT: We met on a zombie walk a few years ago. I forget sometimes that I'm technically banned from The Bridges mall in Sunderland as we didn't bother getting permission. Picture here.)
- which also doubled as his going away party as he is moving to London to work for one of the country's leading men's magazines.
It was such a good night - there was a copious amount of bootay shaking, which is always a good thing.
You may also notice I've had a few inches taken off my hair - but I had such a good experience at a different salon, I'll have to save that for another post.
I love that you can see my dip dye more now that my layers have been put back in.
Back to the dress - yes, your eyes do not deceive you - I am indeed a fat girl wearing an Urban Outfitters dress.
I was invited a few weeks ago to photograph the Newcastle store and some of their A/W collections for you guys, seeing as I missed the grand opening in December
(I was on holiday at the time)
: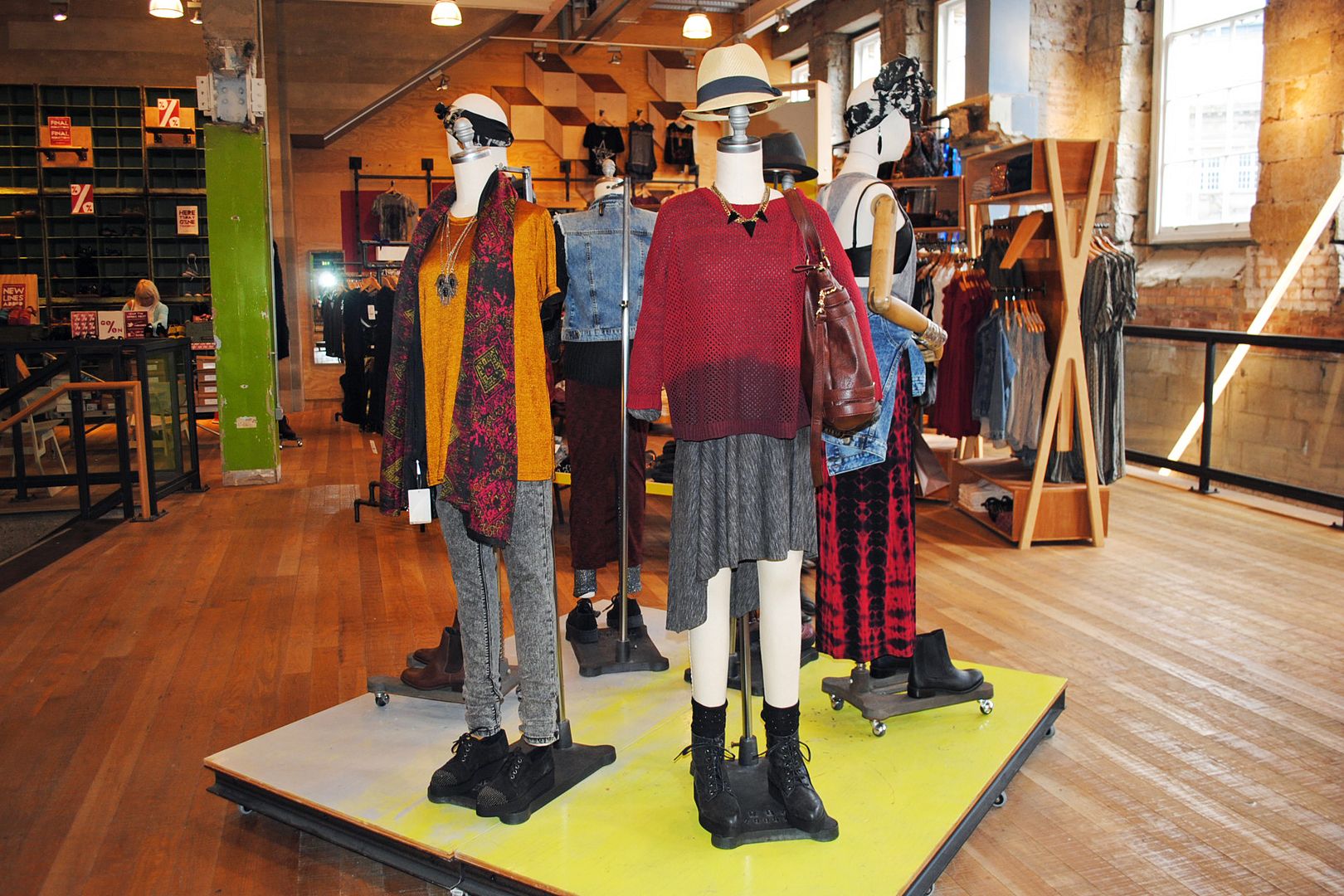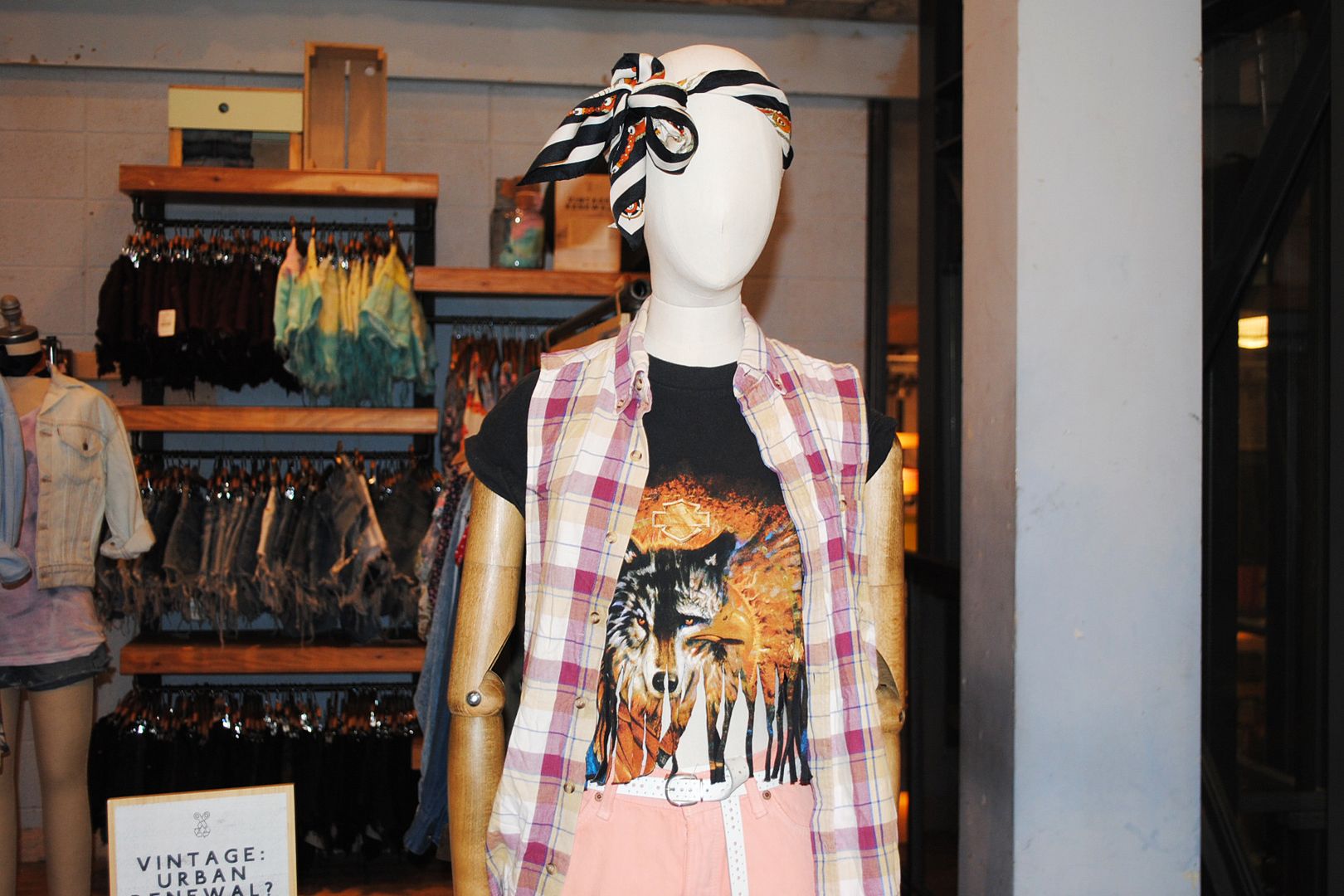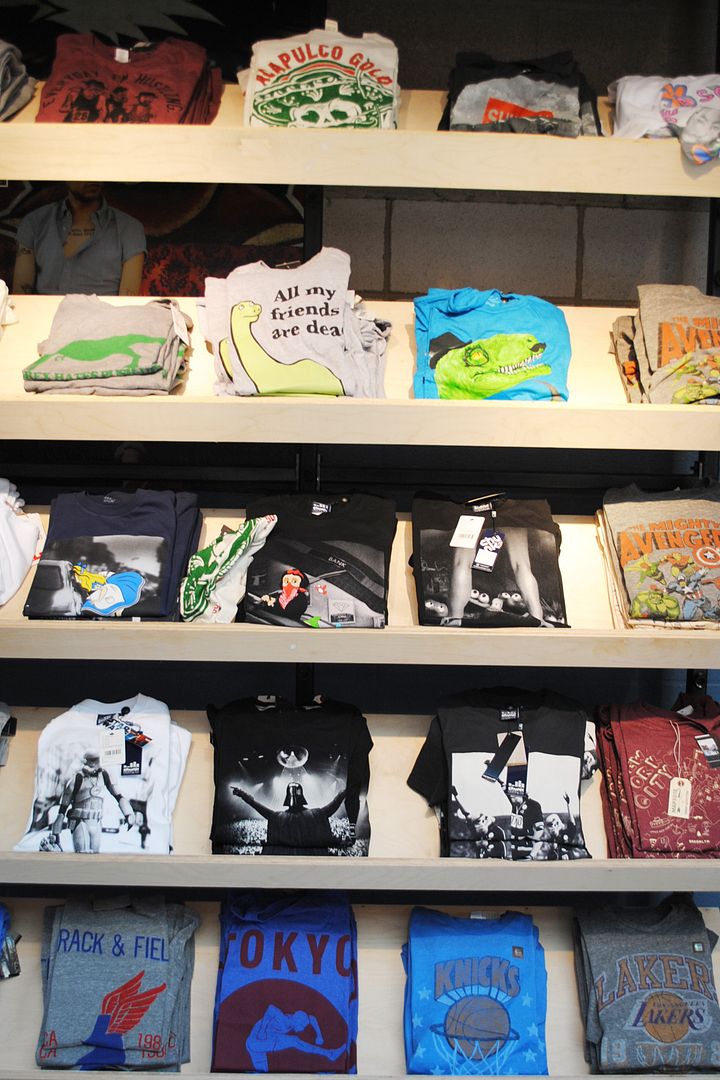 My favourite was the new 'A Modern Beat' women's collection which was the casual rock and roll look that Urban Outfitters is know for, mixed with parkas, collared shirts, print blocking and shiny dress shoes for a more mod boy-meets-girl feel.
I was very kindly asked if I'd like to pick out something from the collection - and I half expected to end up with a t-shirt from the men's department I could customise or an oversized cardigan.
But I chanced trying on
this dress
(size L)
and it fit like a little glove!
I've been after a cute lace dress
ever since I saw Claire's
, and combined with a sweetheart necklace it's just perfect.
(It seems that everything I have in my wardrobe at the minute is high necked which I'm getting a little tired of - a few dresses are having to be customised before I go travelling!)
But I had a lovely time meeting the staff, who were all very sweet - and I love that they all looked different and were able to express their personalities at work! Ashley, who showed me around pointed to her colleague - a pretty girl with black hair and piercings working the desk - and said: "Look, we even have a goth!" which I thought was funny.
When I couldn't decide in my dress in black or red the girl replied:
"Black. Always black."
She reminded me of
Richmond from The IT Crowd
!
But it just goes to show that you shouldn't be put off trying clothes on in stores that don't technically carry your size!
In other news it's now less than six weeks until I leave for the sunny shores of Sydney.
I'm planning a post on everything I'll be taking in my scarily-too-small-for-me backpack so look out for that soon!
Muchos love,
MessyCarla.