Why, hello there!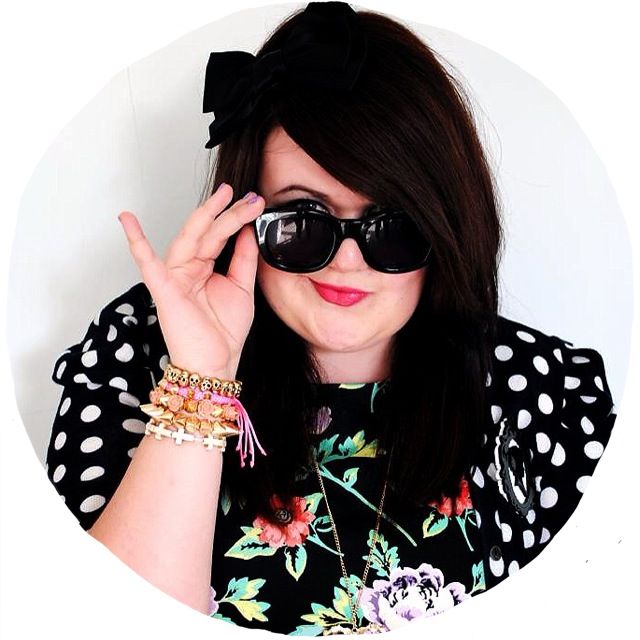 Name:
Carla is just fine!
Age:
31-going-on-19
Lives:
I'm originally from a small town outside Newcastle UK, but I currently live in Shizuoka prefecture, Japan.
Height:
5'4"-5'5".
Dress size:
I generally wear anything between a UK size 18 to 22 depending on the fit.
Interests:
Fashion, blogging, travel, beauty/make-up, theatre, social media/networking, media production/theory, independent cinema, film studies, gender studies, baking.
Contact/Links:
Email
Twitter
Facebook
Featured on...
.

Frequently Asked Questions:
No, I recently graduated from the University of Sunderland with a BA (Hons.) 2:1 in Television &
Radio Production. I then worked in the travel and tourism industry since 2011 and have been working as an English teacher in Japan since August 2019.
What camera do you use?
A lot of photos in older posts use my Nikon DSLR, now I just use my iPhone.
Can I interview you for my blog/article/school project/dissertation etc.?
I get asked this a lot during deadline season, so if you get in early you are very welcome to
email me
!
Can I write a guest post for you?
No, all content is written by myself.
The only exception in the past has been if I have been on holiday/travelling and some lovely people have filled in for me.
I am currently NOT accepting submissions for guest posts
(paid or otherwise)
.
How do you get started/gain followers?
To keep it simple: Work hard, write about what you look, stay true to what you believe in - but also courteous and don't be a drama llama.
Can I add you on Facebook?
I don't accept requests on my personal Facebook, sorry.
But please feel free to
add my page so you can get updates straight to your newsfeed
.
I check this everyday and you can also chat with me there! :)
Will you review my product?
It completely depends what it is.
I have made a page regarding advertising
.
If you think it would interest me and my readers -
email me to find out,
I'm nice!
Can I advertise on your blog?
I have lots of places available for bloggers and businesses to advertise on my blog at reasonable rates.
Can you please critique my blog/what am I doing wrong?
No, as I don't believe in being negative to anyone.
Your blog is your personal space, and if someone doesn't like it then it's their problem.
One of the biggest joys of blogging for me, is that I'm able to express what I love in my own space -
please don't change yourself for the sake of pleasing other
s!
Life would be very dull if we were all the same.
What colour did you use to get your hair so red?
Bleach and a mix of Poppy Red by Directions and Rock N Red by Manic Panic. However, as of 2017, I have gone back to my naturally dark hair.
Disclosure:
Sponsored Posts:
Sponsored posts are clearly labeled at the bottom of the individual blog post for full transparency.
Items sent for consideration are clearly identified.
Views are always my own, and I would never promote a product I did not love myself.
Any other questions,
PLEASE contact me
.
I love hearing from you all!
Muchos love,
Carla.