EDIT: NOW CLOSED!
THANKS TO EVERYONE THAT BOUGHT SOMETHING :)
Hey everyone,
I'm hosting my very first blog post. I have a lot of clothes that sadly just aren't my style anymore but need a loving home!
Just some housekeeping:
Prices include UK shipping.

I do ship overseas but ask for a fair shipping price.

Paypal only.

I think all prices are fair but feel free to haggle.

If you want more information about an item, ASK! I'm nice, I promise. ;)

No holding items (sorry!) and no trades as all proceeds are going towards my NYC trip.
Okies, on to the lovely stuff:

DRESSES: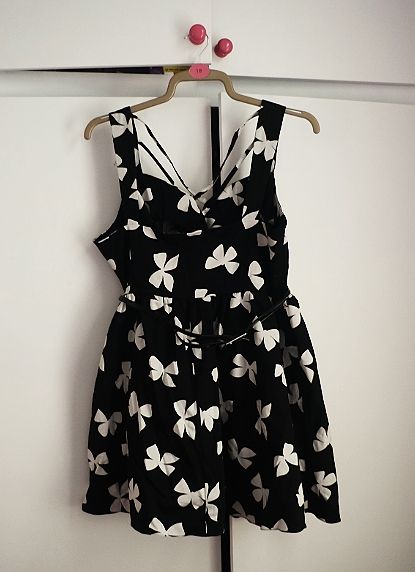 Primark dress, size 18. Never worn. Would best suit a size 16.
£12.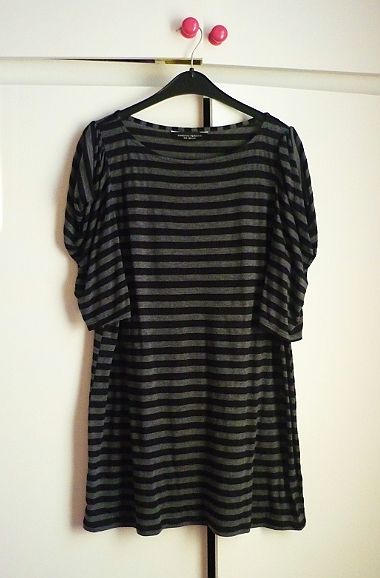 Dorothy Perkins tunic. Size 18.
Can be worn as top or minidress. Great with a belt.
£6.50.





Peacocks bohemian-style dress. Size 20, but would suit anything from a size 16-size 22. Never worn.
£10.



Vintage dress from 1980s. Size 18. Never worn by me.
£12.




Dorothy Perkins dress. Black with pink stripes. Size 18. (Tags have been removed)
£4.50.





TOPS: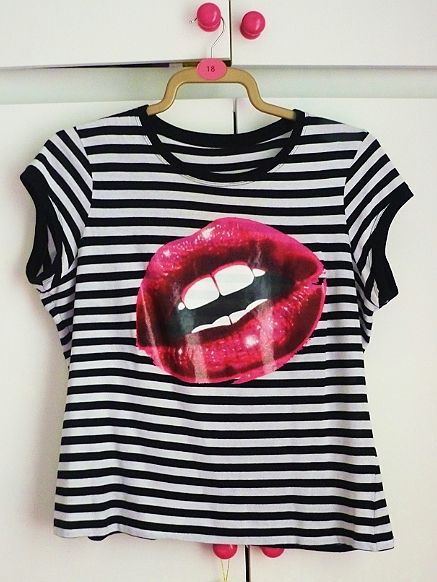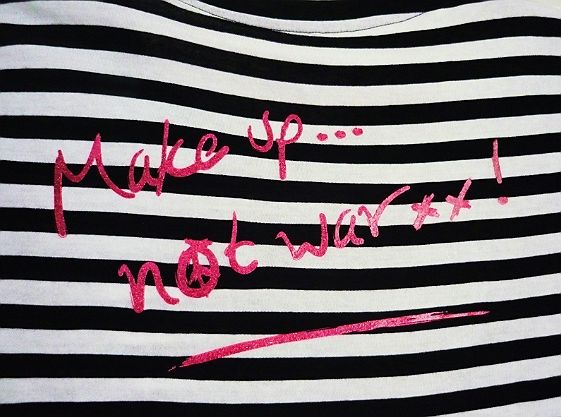 New Look top. Only worn a few times. Very Rocky Horror.
Has 'Makeup Not War' on the back in pink glittery writing.
£7.



New Look top. Size 16. Would suit a few sizes up because of the shape. Worn once.
One of the strands has come attatched, but can be easily stitched back into place.
£6.




Hot Topic/Playboy nautical top. Size XXL (size 16). Worn a few times.
£10.



New Look 'boyfriend' navy cardigan. Size 18. New without tags.
£7.



New Look top with birds design. Size 16. Worn once.
£10.



BOTTOMS:



Denim cut-offs/shorts. Size 16. I'm 5'4 and they finish just above my knee. Never worn.
£12.



Dorothy Perkins skirt. Size 18.
£7.



ACCESSORIES:




Vintage black belt. Will fit up to a size 20 as it has a lot of give.
£7.




All necklaces £3.
(Left-Right) From New Look, H&M, Peacocks, Muse and New Look.
Last three never worn.
SAILBOAT & PEACE NECKLACES SOLD.
INTEREST IN OTHERS - PLEASE LET ME KNOW ASAP OR THEY'LL BE SOLD ON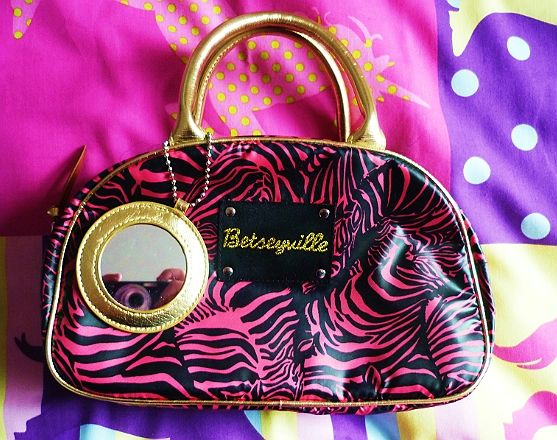 Betsy Johnson 'Betsyville' makeup/accessories bag. Has detatchable mirror.
Only used to store Lush soaps, so has a lovely smell.
£7.



If you see something you like - COMMENT!
If you guys could pass this around your blog/Twitter I'd really appreciate it. :)


Muchos love,
MessyCarla.