Hey everyone,
I was shopping the other day, and went to five major high street retailers on my journey.
It came to my attention halfway through that only
ONE
of them spoke to me properly to me at the till
(cash register)
.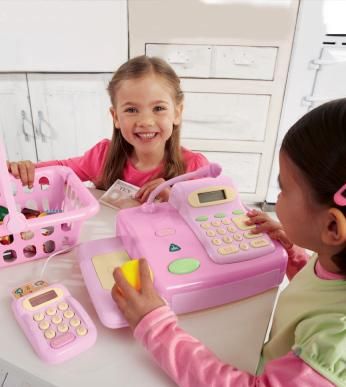 Lately, all I've been getting is
"Your receipt's in the bag"
while I get my carrier bags full of glistening lovelies thrust back at me.
In one shop when I thanked the girl, she looked a little bewildered and said half-heartedly
"Uh, yeah. You too...?"
Which in hindsight may have been a little bit sarcastic.
A simple "THANK YOU" is all it takes to make the whole exchange a little nicer.
I spent my first few years of university working part-time in fast food service at Newcastle's largest music venue.
I served hot dogs, burgers, pizza, soft drinks - that sort of thing. Dead easy work.
But I simply couldn't NOT say "Thank you" when I'd finished serving a customer.
I know some cashiers
can
be a bit over-bearing:
One time I was buying some lovely new bras, and the girl serving me was squeeing about how cute they were.
Which they certainly were, but looking behind me at the queue, I was significantly larger in the boob-region
(and everywhere else for that matter)
than anyone else.
In short, I didn't really want her waving my new bras around like some spotty pink parachutes.
If she'd caught a gust of wind she would have probably taken off.
But we're English! We're supposed to be the nation of politeness and manners!
Sometimes I think our friends across the pond have got it right.
I spent a month in Virginia and travelling around the East Coast of the USA in July 2008.
I was amazed that everywhere from The Dollar Tree
(American version of Poundland)
to McDonalds to Macy's - you were spoken to by the cashier, even a simple "Hi, how are you doing?"
When the whole money-for-goods exchange is complete, you of course get the infamous "Have a nice day!"
Now, this was odd to me at first, but I soon got used to service with a smile.
(Probably smiling at the girl with the weird British accent in a non-touristy part of residential America. But a smile, nonetheless.)
You could argue that American cashiers don't really care, and just say those things out of social etiquette.
At least our cynisism is right on the surface for everyone to see, instead of pretending to care about the person you are earning £5 an hour serving when you could be at home watching the Hollyoaks omnibus.
What do you guys think?
Do you like having a bit of banter with the person selling you some fabulous outfit?

or
Do you like to just get in and get out - the cashier is only the middle man (or woman) in the shopping equation?
All I'm saying is a bit more common courtesey and politeness wouldn't go amiss.
Yeah, some jobs are really mundane
(believe me, I KNOW), b
ut it's nice to be nice!
Muchos love,
MessyCarla.