Hey everyone
Welcome to part two of my Japan diaries -
part one covered the crazy metropolis of Tokyo
.
If you're like me and have a two-week stay, Kyoto is usually pretty high up on the wish list.
Only a few hours outside Tokyo on the Shinkansen, it's a great option for a change of scenery - and getting there really is half the fun!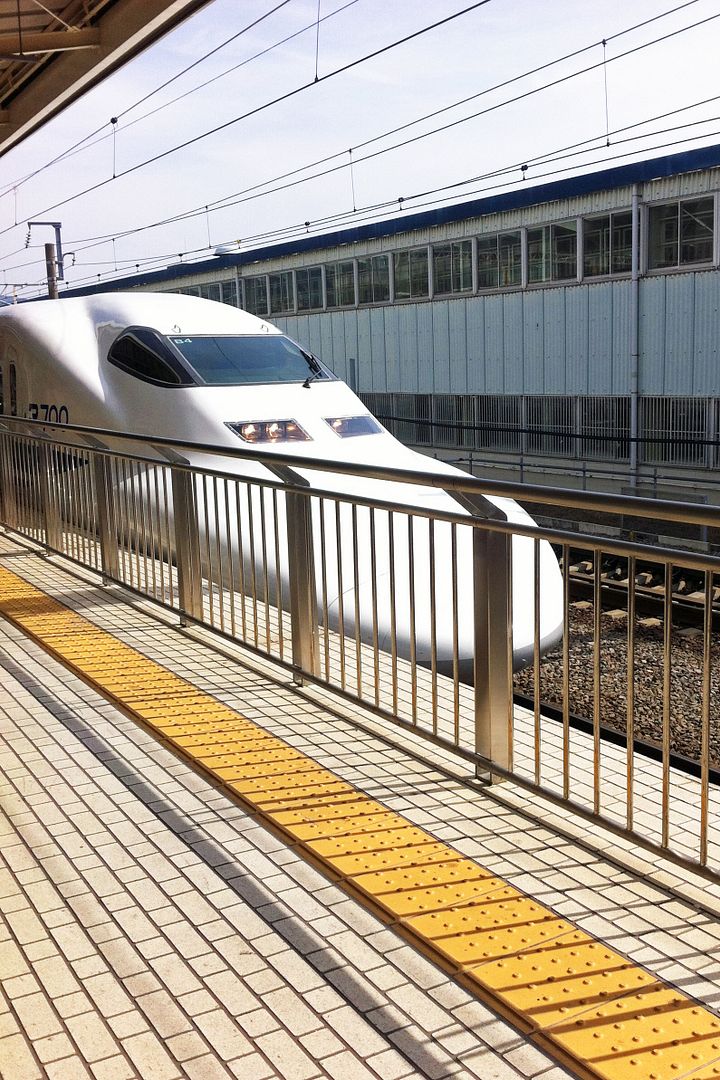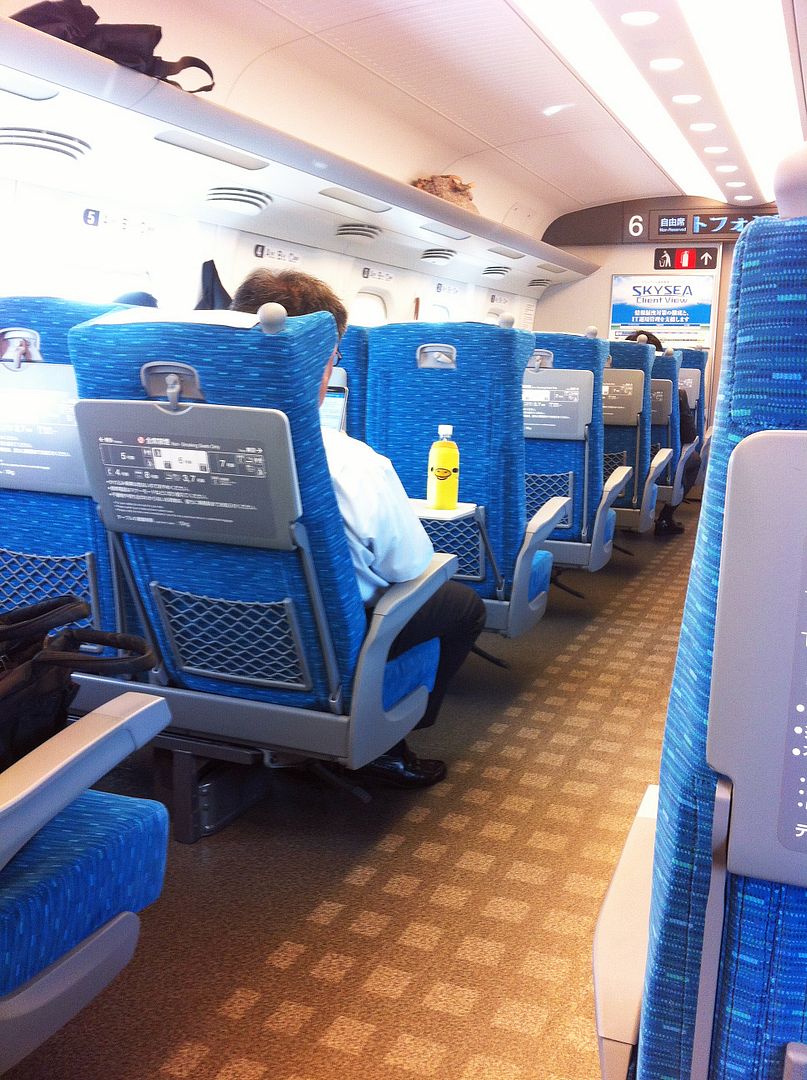 I mentioned the Japan Rail Pass in my previous post
- if you have a pass then this is already paid for and you can even reserve a seat for free.
TOP TIP: Request a window seat on the right hand size for awesome views of Mount Fuji:
Just ask for:
"Fuji-san mitai. Migi-seki"
("I want to see Mt. Fuji. Right seat.")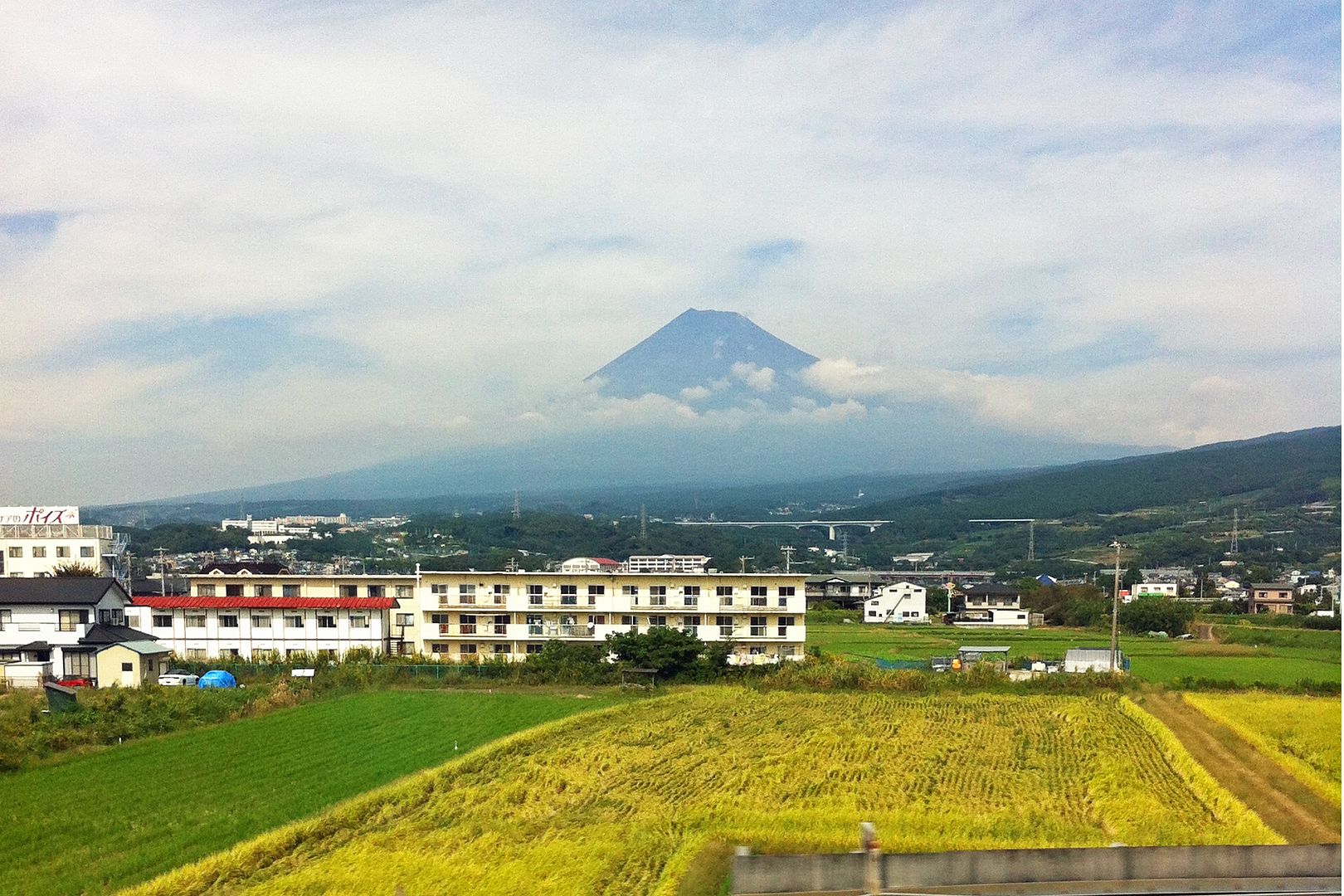 I only had two days in Kyoto, so by the time I'd arrived from Tokyo, checked into my hostel, unpacked and freshened up it was already around 5pm.
So I took it pretty easy the first night, wandered around my neighbourhood to get my bearings, found the nearest metro station and went downtown for an early dinner.
I hadn't been to a sushi belt in Japan so I took a punt and checked out a place I found in my
Lonely Planet
.
(While we're on the subject, Lonely Planet guides can be pretty hit and miss - but I've got so much use out of my Japan one I do recommend it!)
For somewhere in a guidebook, it was surprisingly full of locals - me and another couple were the only gaijin there.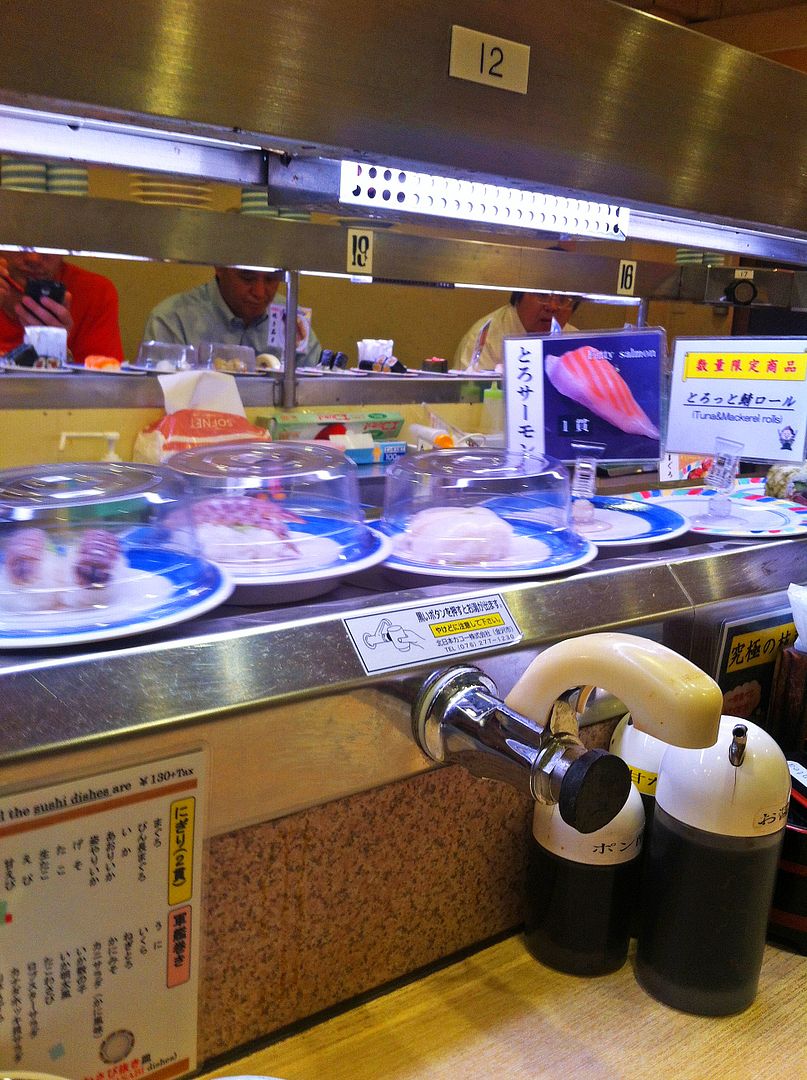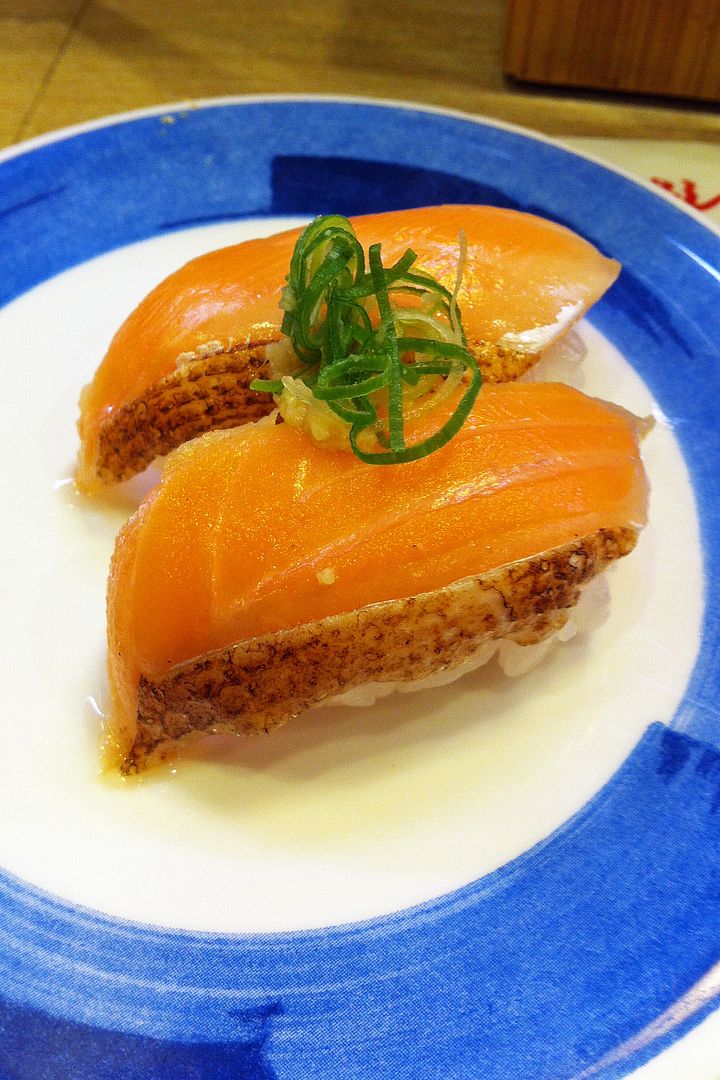 I started selecting a few things from the belt - but quickly discovered everything automatically comes with wasabi. I know, I've tried and tried but I LOATHE wasabi - I think even a little bit makes everything taste of wasabi, and you can't taste anything else.
However there was a sign saying you can order without, and the waitress although spoke only basic English was able to take my order which was awesome.
Once wasabi-free, everything was delicious and fresh.
I accumulated quite a few plates and it amounted to around the £7.50 mark including green tea.
After a night's sleep
(disturbed by my roommates deciding to repack their suitcases at 1am - I'm too old for this so I pointedly got up and turned the light off...)
I only really had one full day, so decided to hit up the famous Tenryu-Ji Temple and the nearby Bamboo Grove.
The Arashiyama area is a great call if you're like me and want to experience Kyoto in a nutshell if you're on a bit of a time restraint.
There are lots of things to do on your walk to the temple - small, interesting shops selling souvenirs and many many restaurants, cafes and food stands.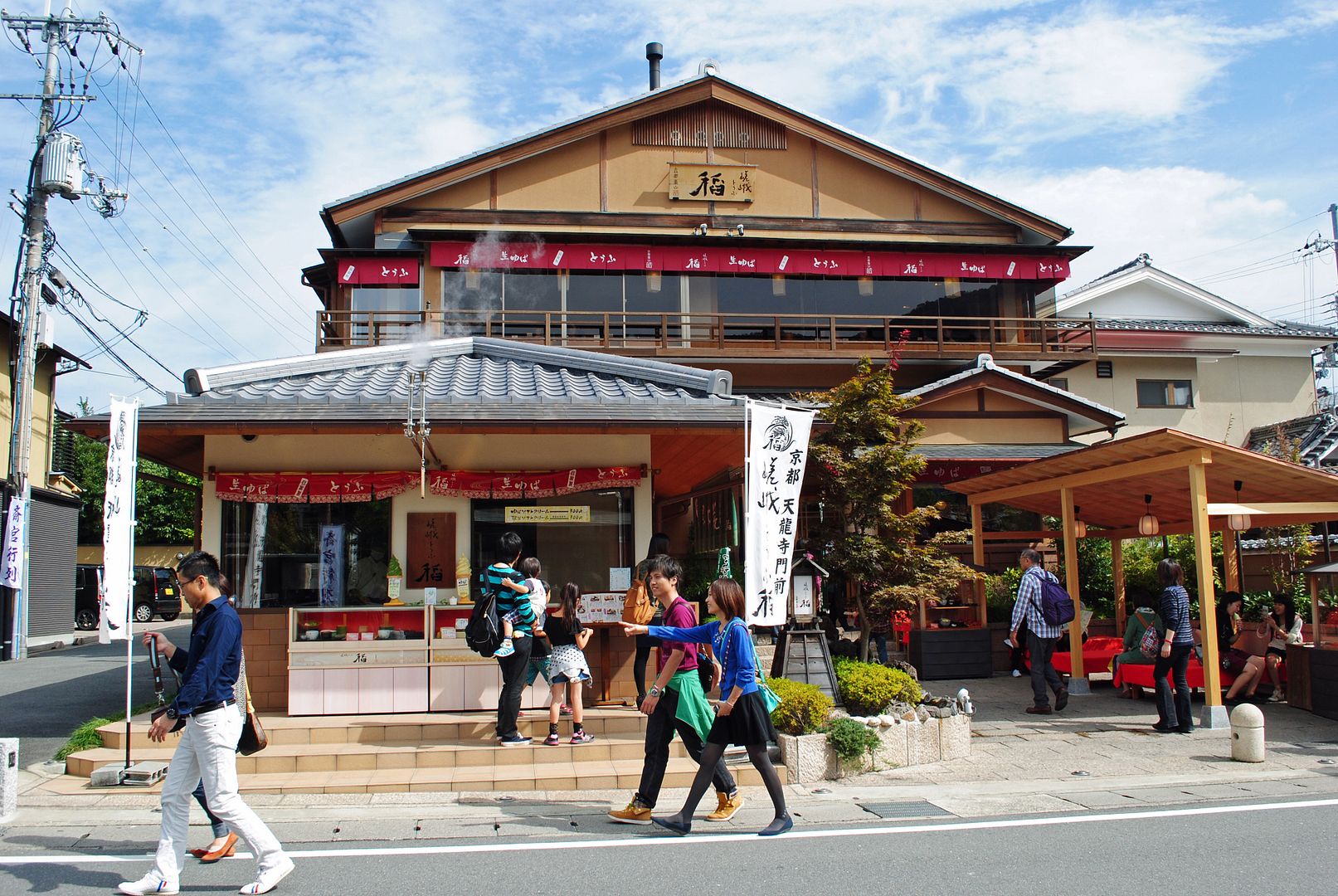 An adorable chopsticks shop - I bought a set for my sister and they carved her name in Hiragana for a very small supplement.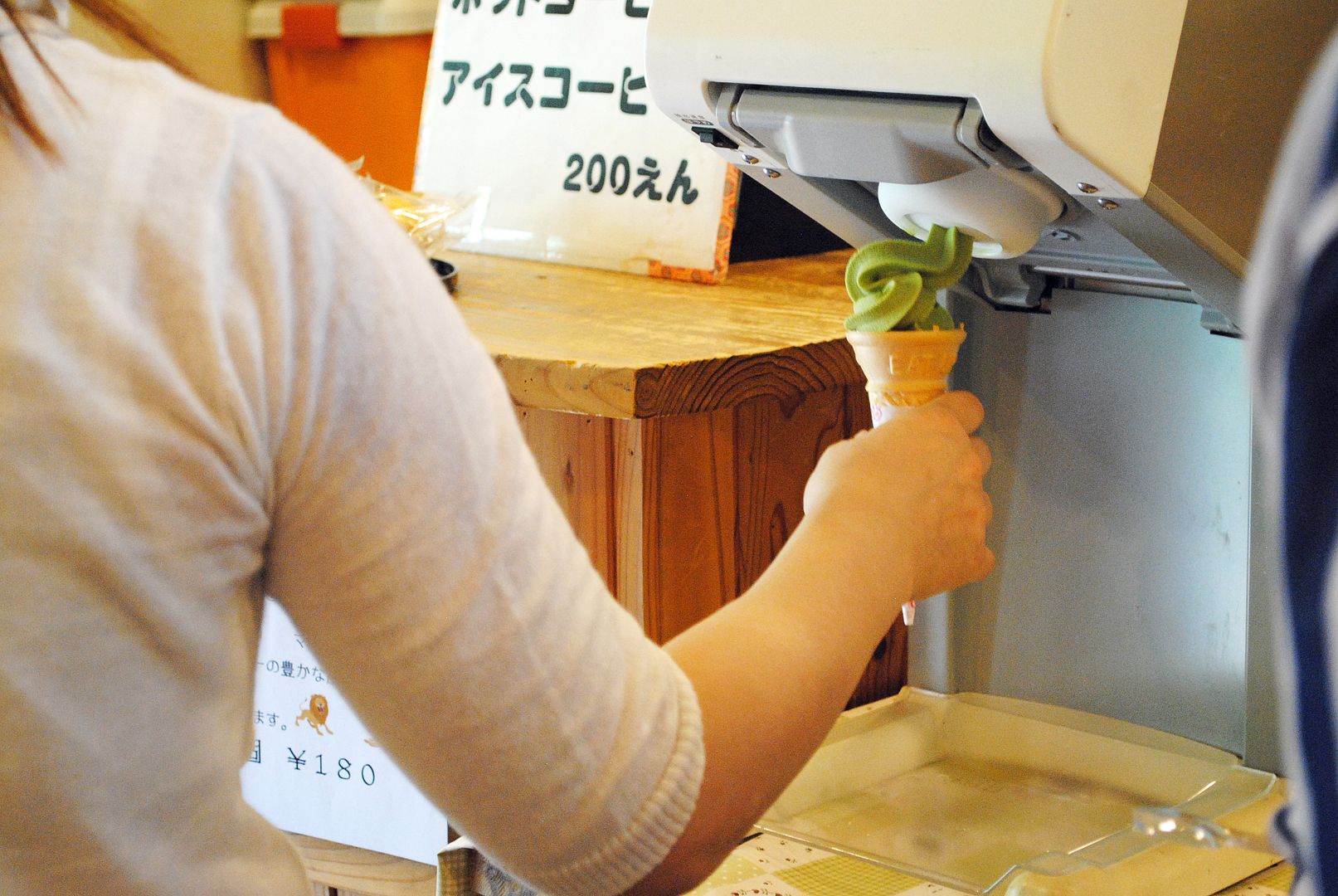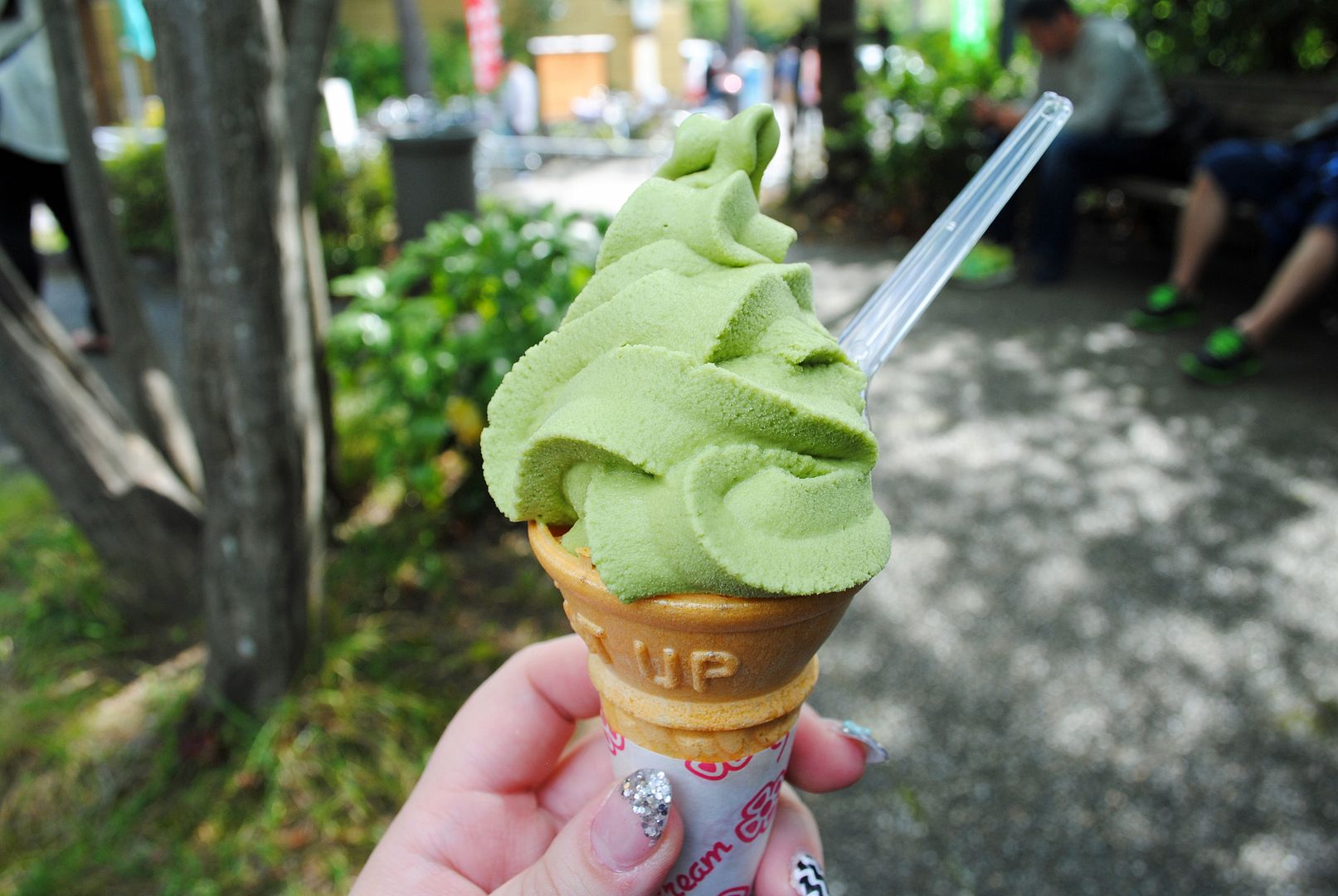 An old man was selling green tea ice cream and allowed you to serve yourself.
Perfect snack for a hot, humid Kyoto day!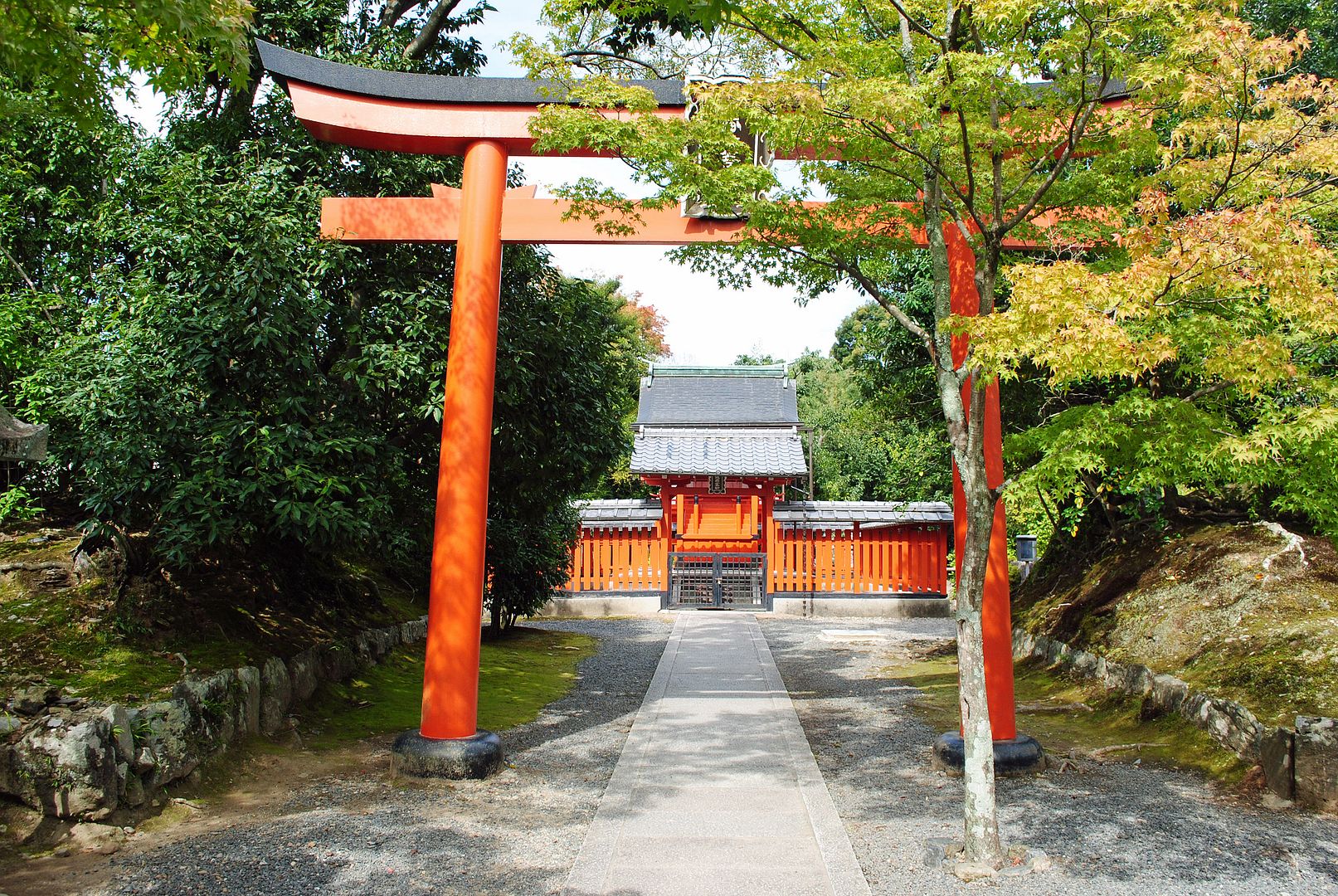 If you like shrines - you'll love Kyoto!
There is a big beautiful garden surrounding the temple full of small shrines. Despite it being packed with tourists, it was actually very peaceful.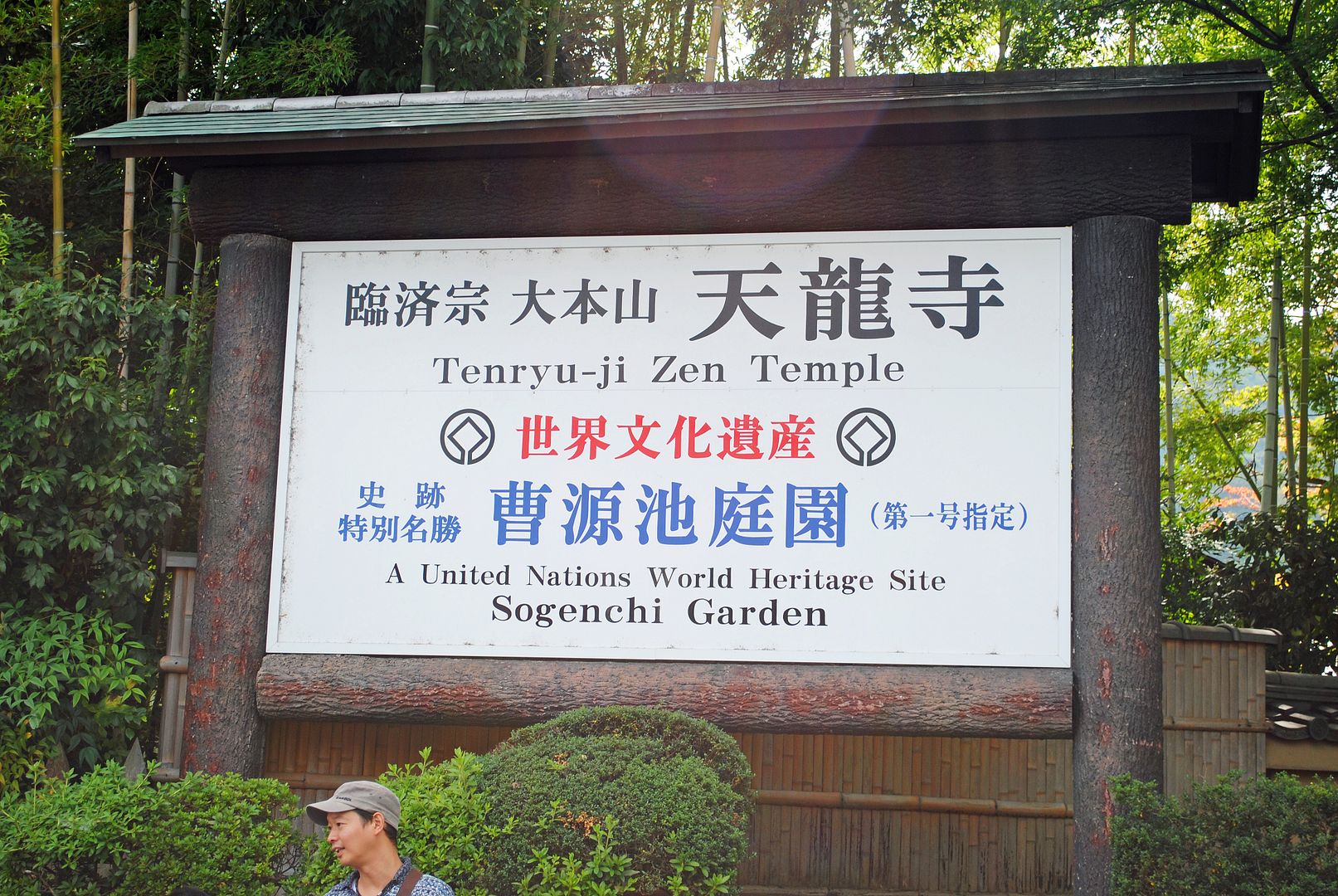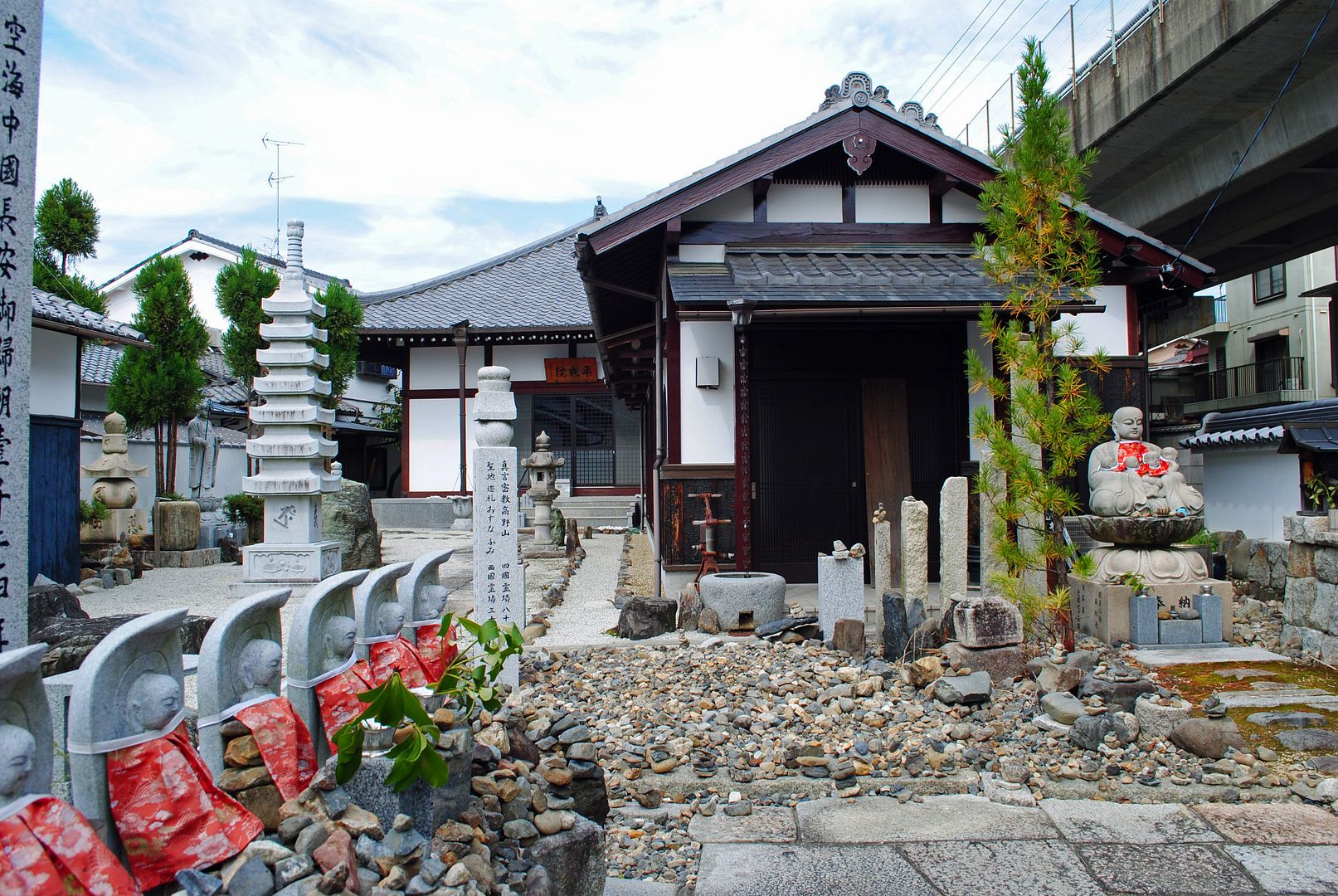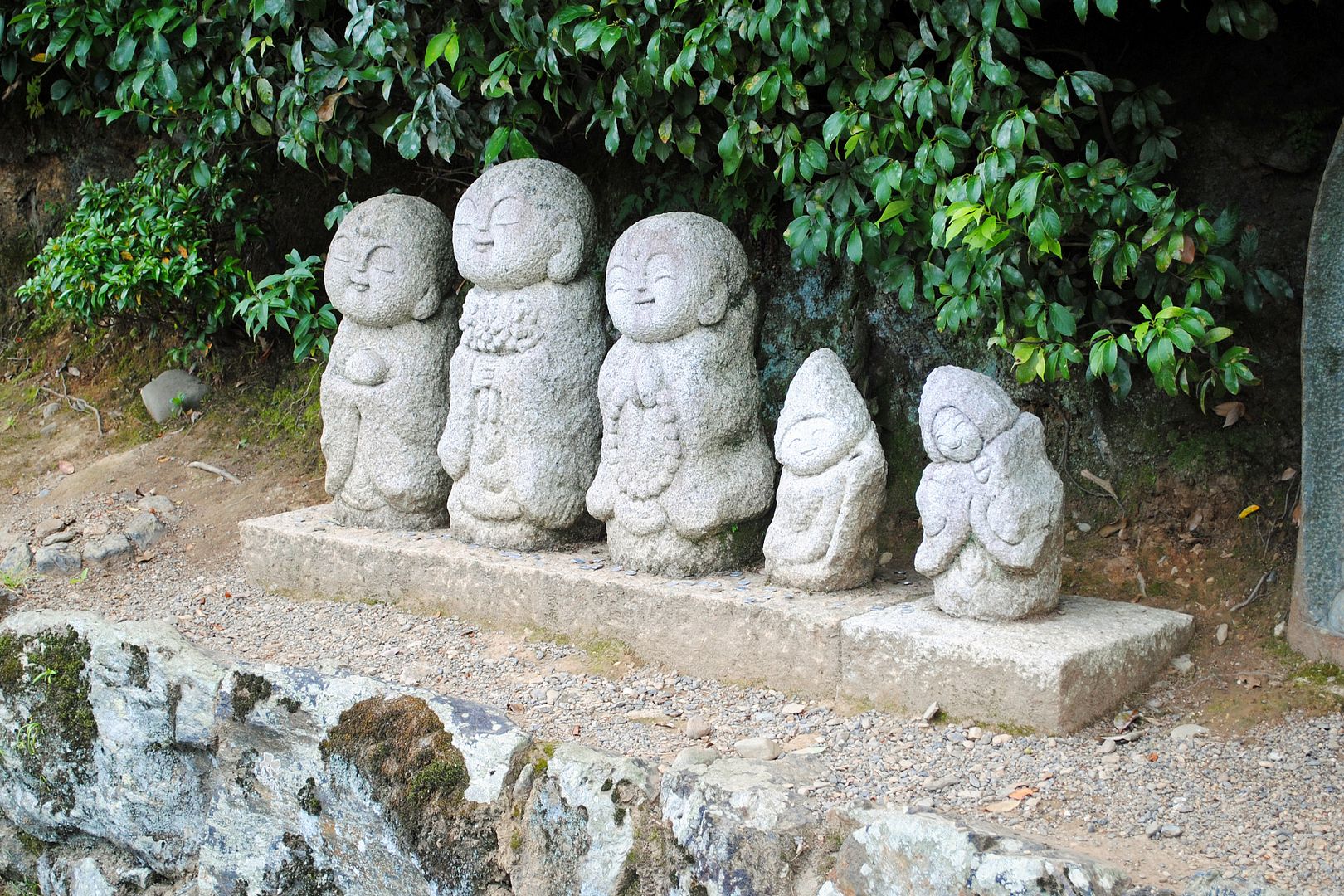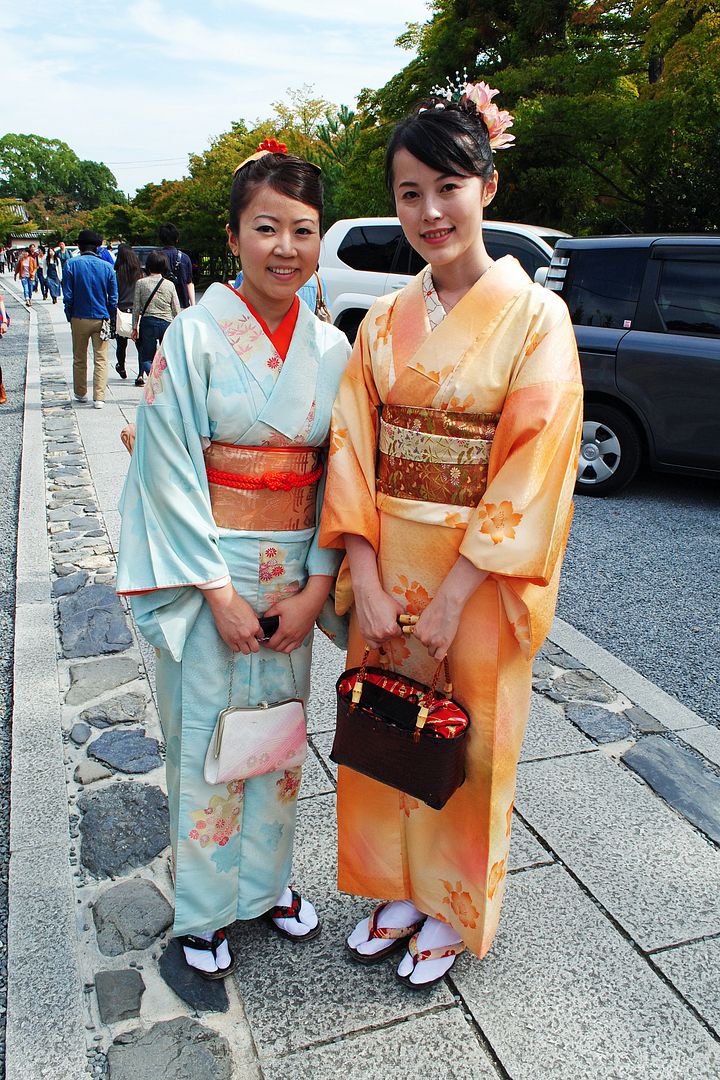 I love visiting Japan in the Autumn as it's still warm enough for yukata.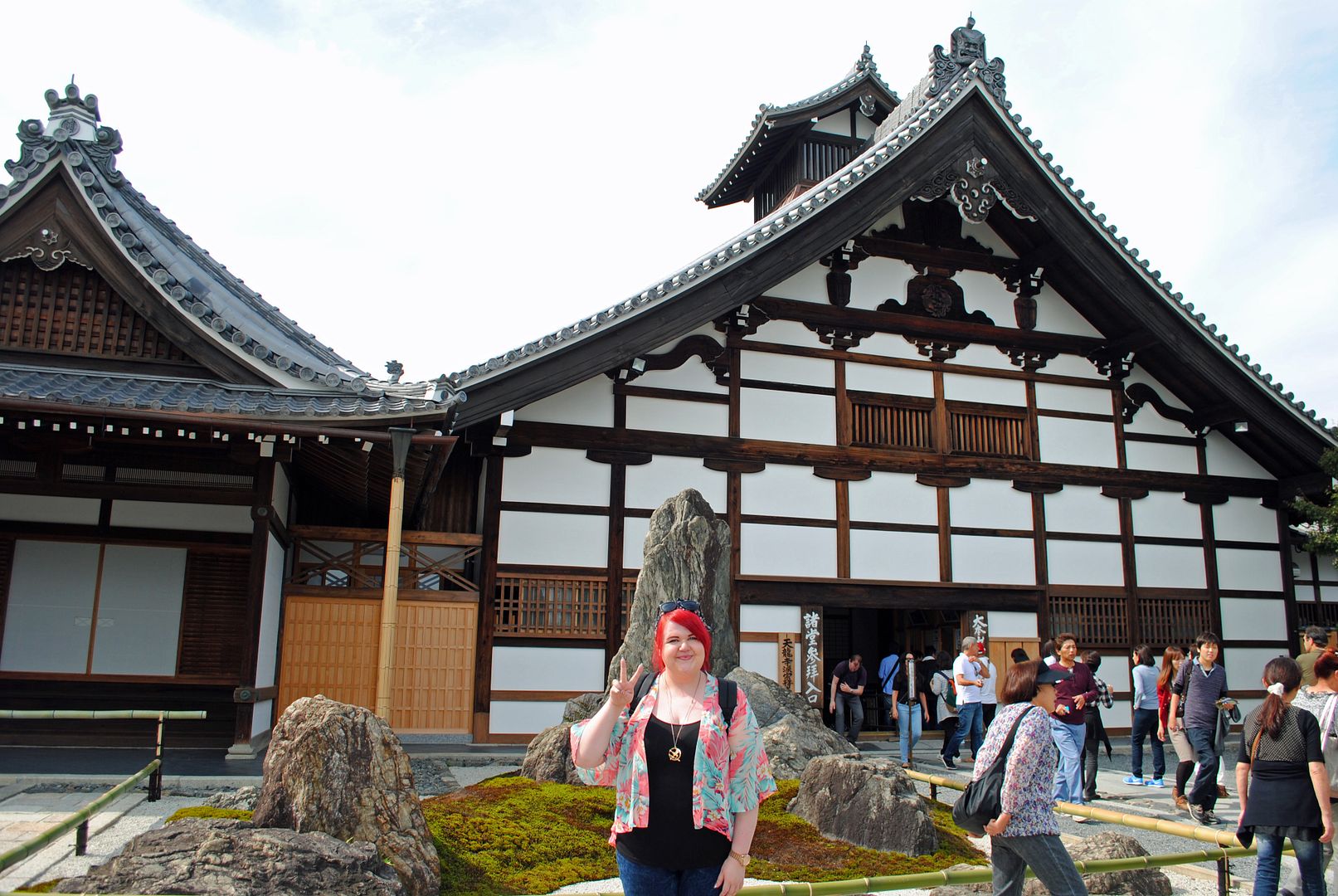 Tenryu-Ji Temple.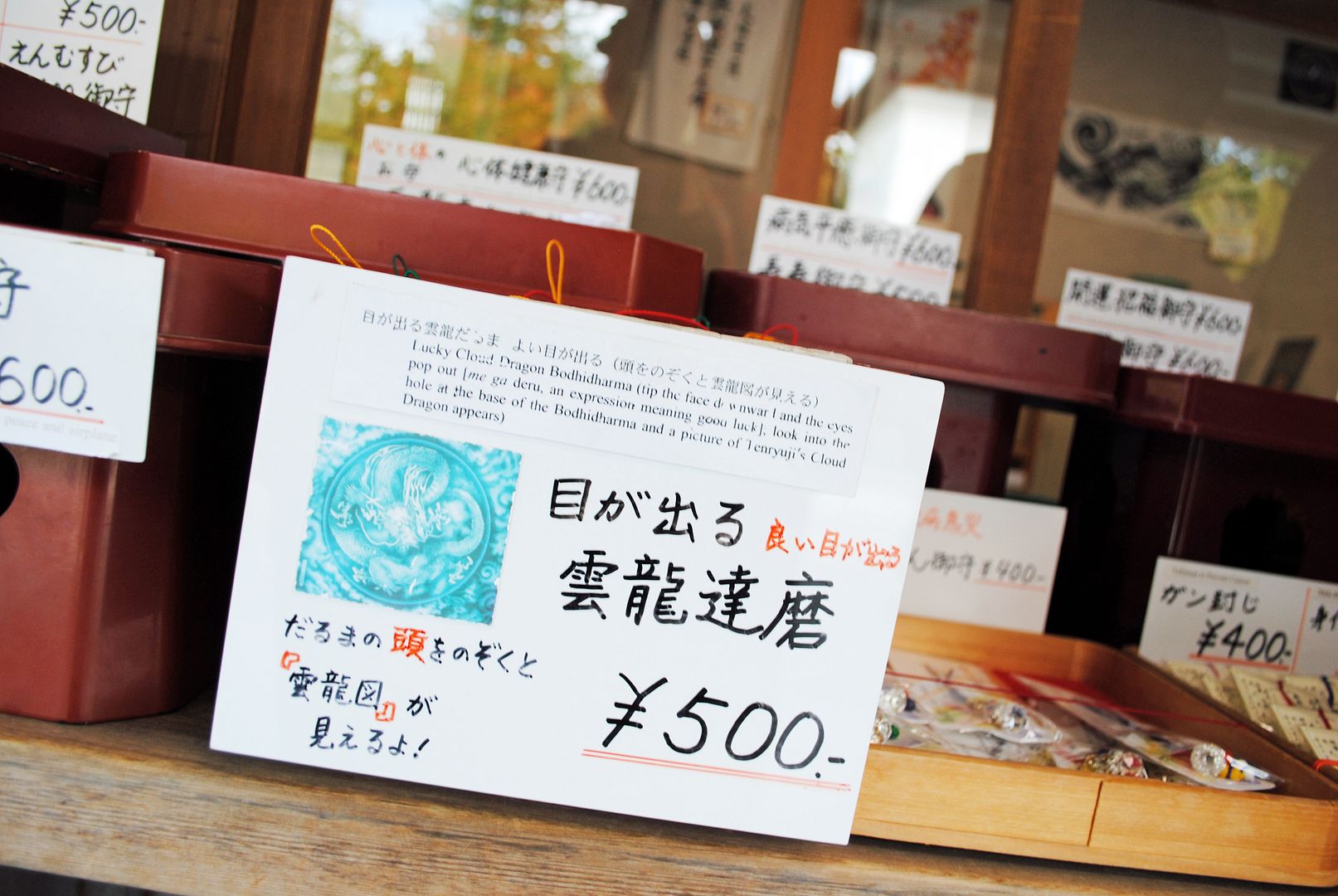 I can never resist tourist tat like charms, but they make for inexpensive souvenirs.
(I'm from a Roman Catholic family, and you can always find a medal, rosary, holy card or charm in Italian Catholic Mother's handbag - so she always appreciates these!)
Bamboo Grove is a short, pleasant walk from the temple - you're pretty much there if you leave via the north garden exit.
Sadly, none of my pictures made the grove look as stunning as it is - but just imagine towering bamboo trees as far as the eye can see.
The trees act as shade, which was needed as it was a very hot day when I visited. Huddled in the grove are several small shops and cafes to explore.
It's all very Alice In Wonderland, with very few signs in English.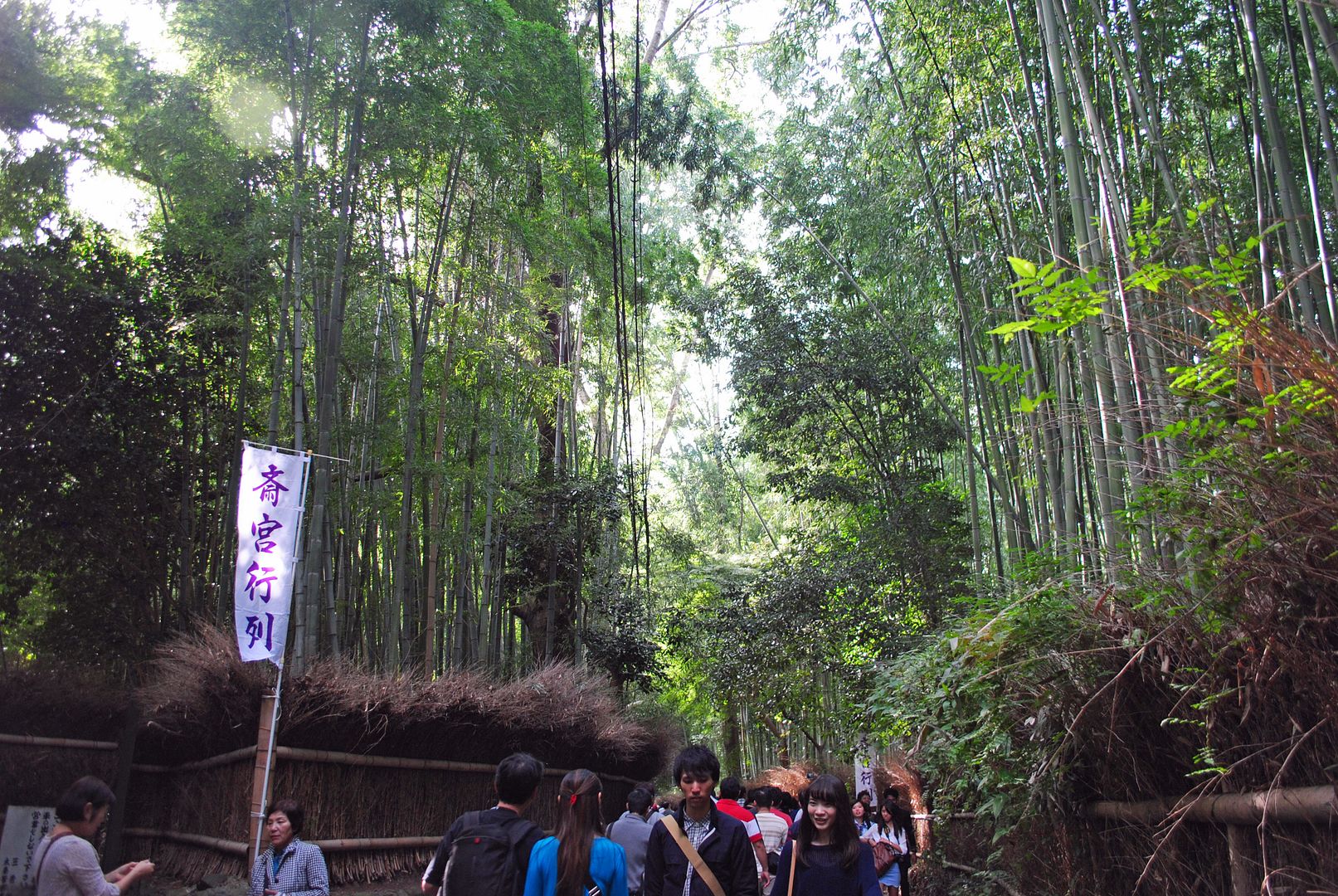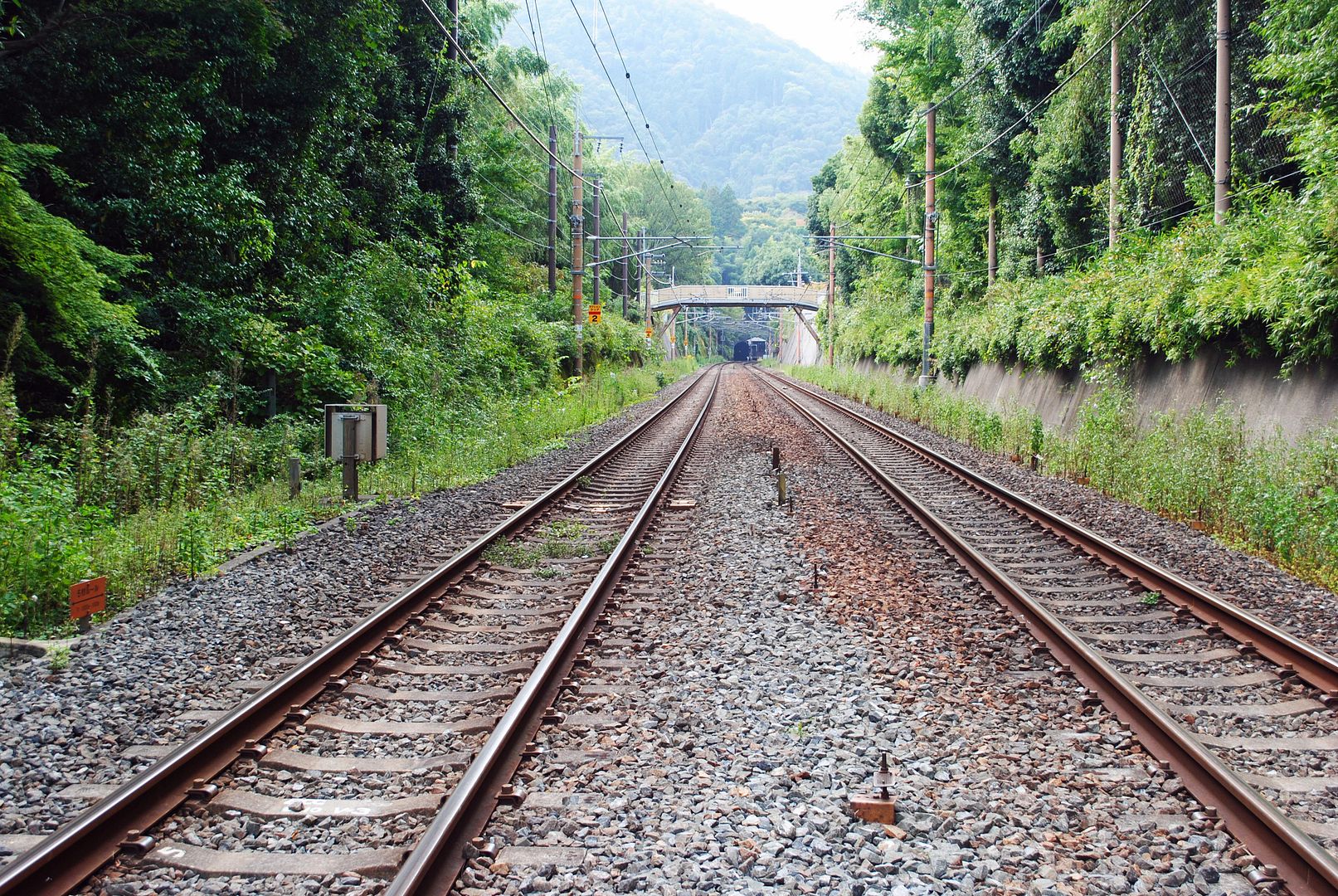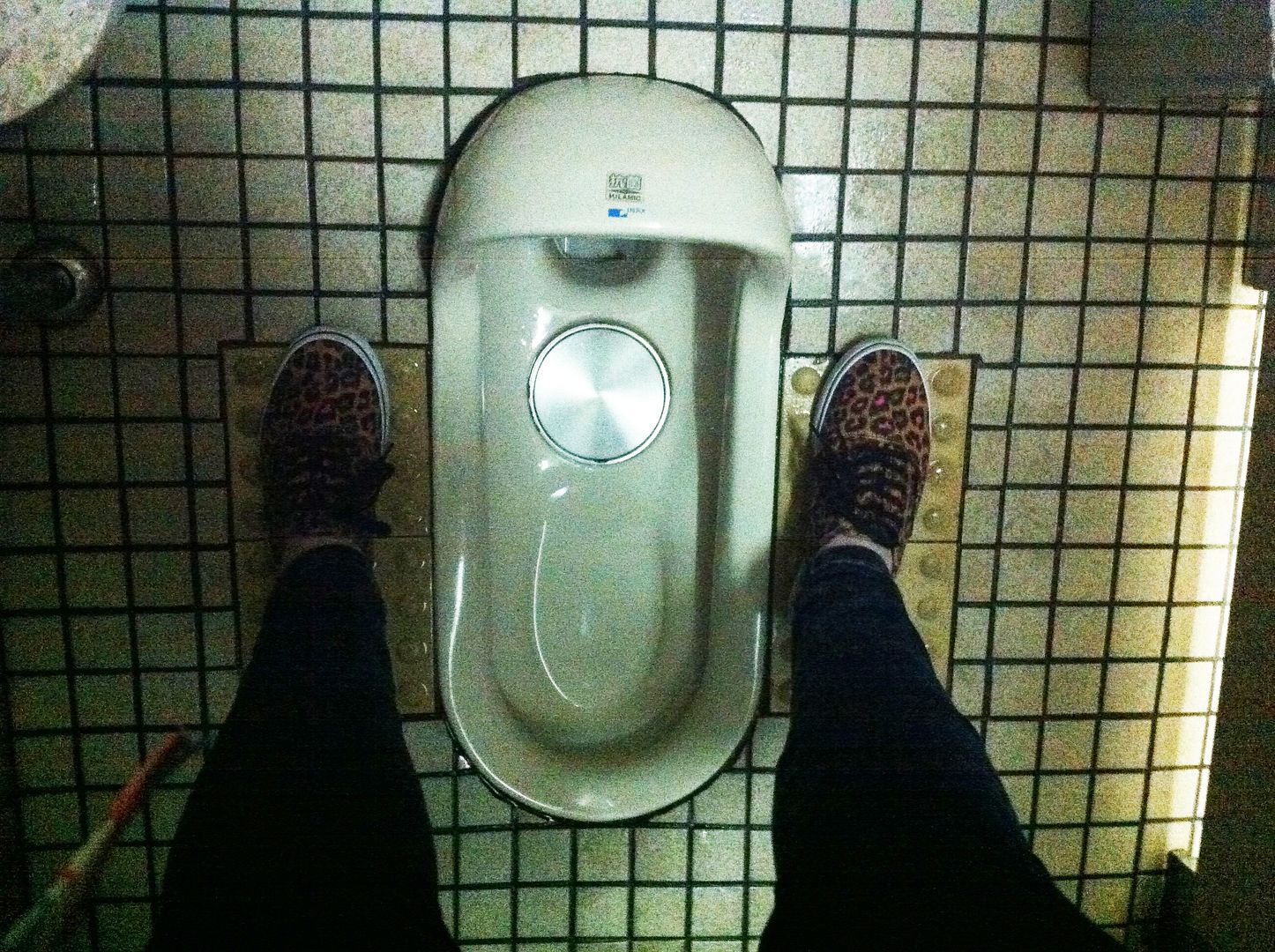 It was difficult to find a western-style toilet so sadly I was caught short and had to use a squat toilet.
Not my finest moment.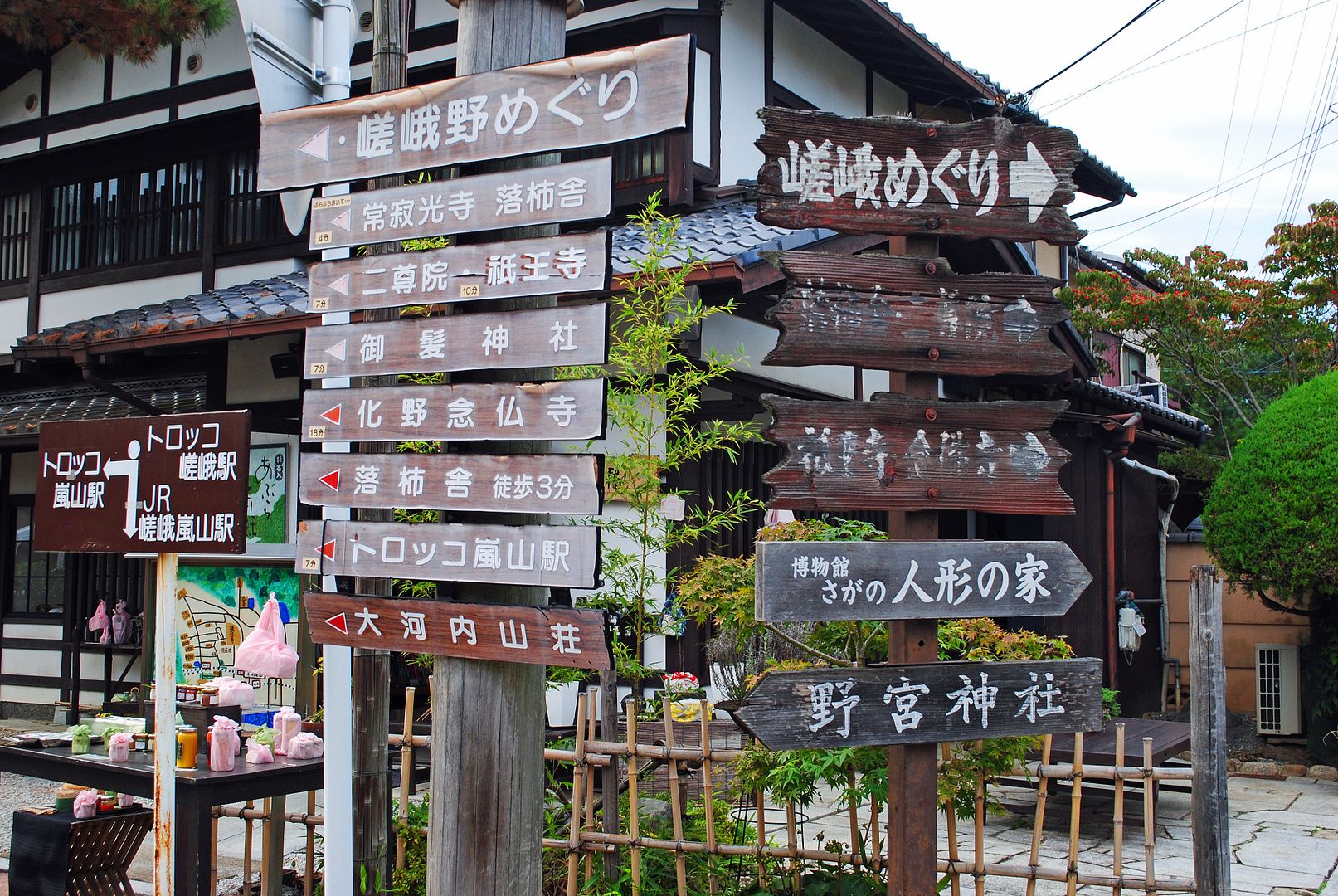 It was also here I met my first tanuki...


Well that sounds marvellous, I'll just stroll on down and...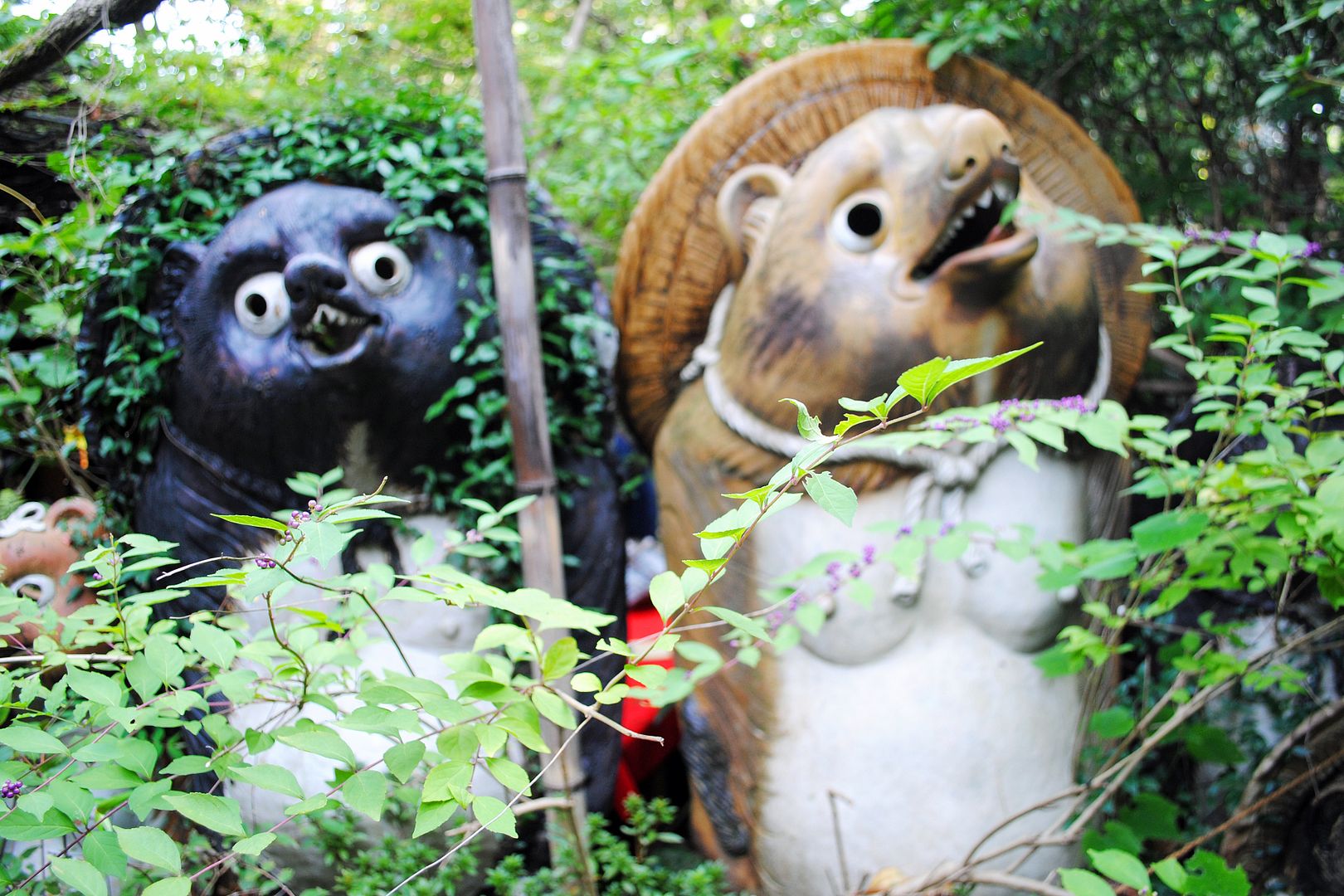 OOHHHHMYGOD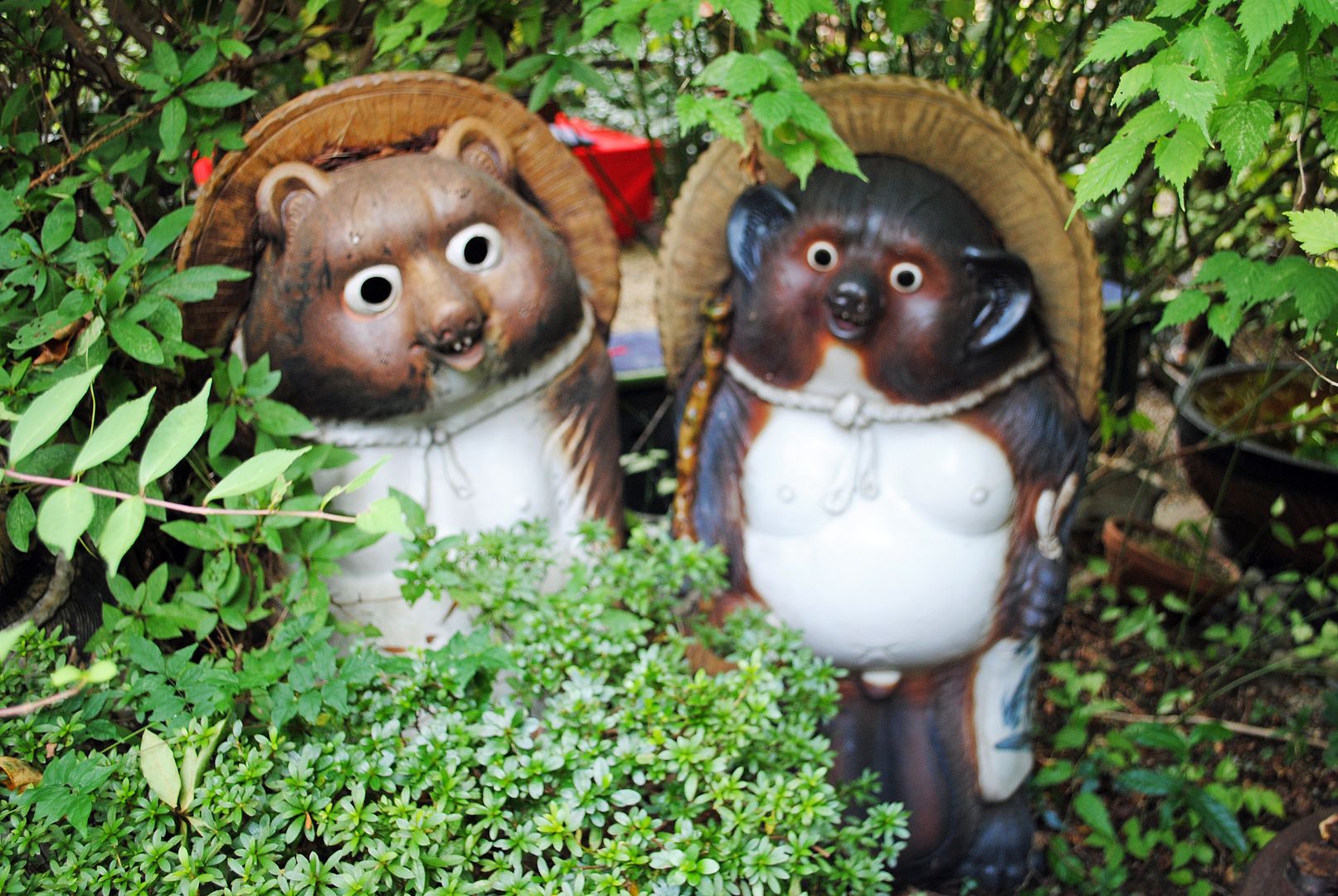 "Hi kids, would you like to see some puppies?"
HERP DERP.
Ahem.
Seriously though, these little Japanese racoon-like animals are often found outside restaurants, cafes and bars beckoning customers in for revelry and good times.
(As you can see by their cheery faces, fat bellies and usually clutching a bottle of sake. I can relate.)
They're also traditionally believed to bring good fortune to the proprietors.
Also hilariously (although sadly you can't see in my photos) they're traditionally portrayed with enormous, protruding testicles.
There's even a folk song which pretty much translates to:
"Tan-tan-tanuki's balls ring ring ring
The wind's stopped blowing
but they swing-swing-swing!"
Never change, Japan.
Aaaaaanyways...
While it was a beautiful day, I do come out in hives if I'm outside the city for too long so I took the advise of my Lonely Planet and went for dinner at a restaurant in the basement of one of the department stores.
("Depachika" - literally "Department basement.")
To save money in Japan, I tend to eat out for lunch (nearly all restaurants have a lunch special) then grab something quick from the konbini for my dinner such as a bento set, instant ramen or (if you're also visiting in the Autumn) oden.
Oh, oden I love you. Yum.
I've sadly forgotten which one I went to (there are three huge ones near Kyoto train station) it was sadly a bit of a disappointment.
Sadly this dinner set was the blandest meal I've ever had in Japan.
The cold soba noodles and greens were nice enough, but nothing really had a lot of flavour.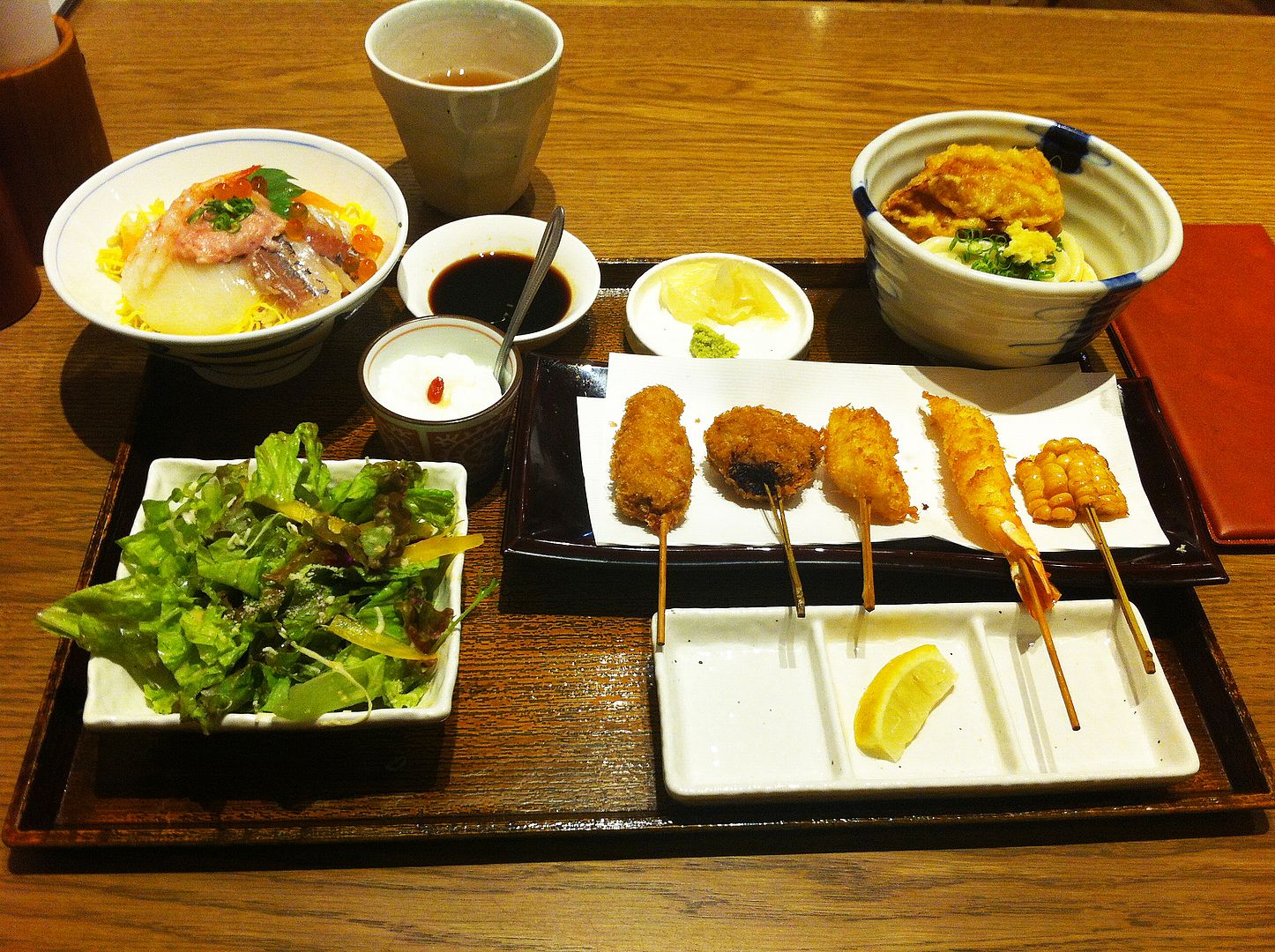 So yeah, if you're in Kyoto I'd give this a miss.
I had a bit of an early night as I was off to Osaka the next day, which I will save for my next post.
I hope you're enjoying these posts - they're making me miss Japan terribly - roll on 2017!
Muchos love,
Carla