Hey everyone,
It's Valentine's Day tomorrow, and another one rolls around being very happily single.
And of course one of the joys is that I get to spend another GALentines Day with my fellow (sort-of) singleton Claire.
(Last year we went to a tea party at a cat shelter, then went back to her house for pizza and we watched The Simple Life into the early hours.)
We're going to Barcelona in May for my birthday, so when Claire discovered
Newcastle Wine School
was hosting a Spanish and Portuguese themed night so close to Love Day, we couldn't really say no.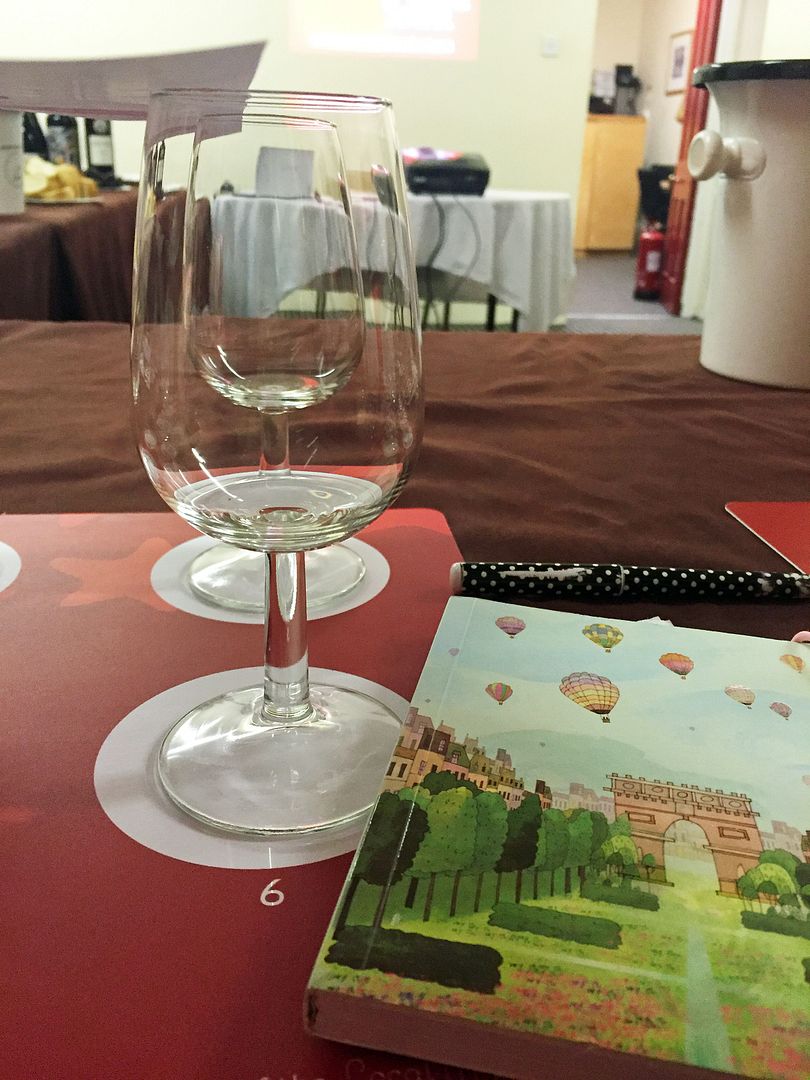 Claire has been to a Newcastle Wine School event before
(on a Tinder date!)
so advised me to bring along a notebook, and something on my stomach.
Hosted in the conference room at Blackfriars, last time Claire reckons there was more of a mix of ages, friends, siblings and couples - but probably due to being so close to Valentines it was mostly middle aged couples apart from us and a couple in their early 30s - however everyone was very friendly.
Our host first of all gave a quick presentation about wine tasting - I've done coffee tasting before during my barista training, so I'm actually quite good at recognising flavours on different parts of my tongue:
(The only one you may not recognise above is 'umami' - which is difficult to describe but it's a savoury, almost drying sensation which causes salivation - making certain foods seem very 'more-ish.'
Food containing high levels of umami include green tea, shellfish, cured meats, cheese, soy sauce and Marmite/Vegemite.)
Watching wine experts like Jilly Goolden on TV sticking her nose into a wine glass always looked a bit poncey to me, but a lot of the taste is in the smell.
Every wondered when you have a blocked nose your food tastes a bit weird?
(Which I know all about - I have a sinus infection at least every other week.)
Our host demonstrated this by asking us to take a pinch of cinnamon, hold our nose and put the cinnamon on our tongue - and we couldn't taste it! As soon as we unblocked our noses, we all started coughing and spluttering.
At least my sinuses were happy!
(First time for everything.)
For £25.00 per person, this bought us an evening of seven different themed wines: three white, three red and one sparkling.
We began with the Cava - I'm a huge fan of fizz and it was crisp, fresh and delicious.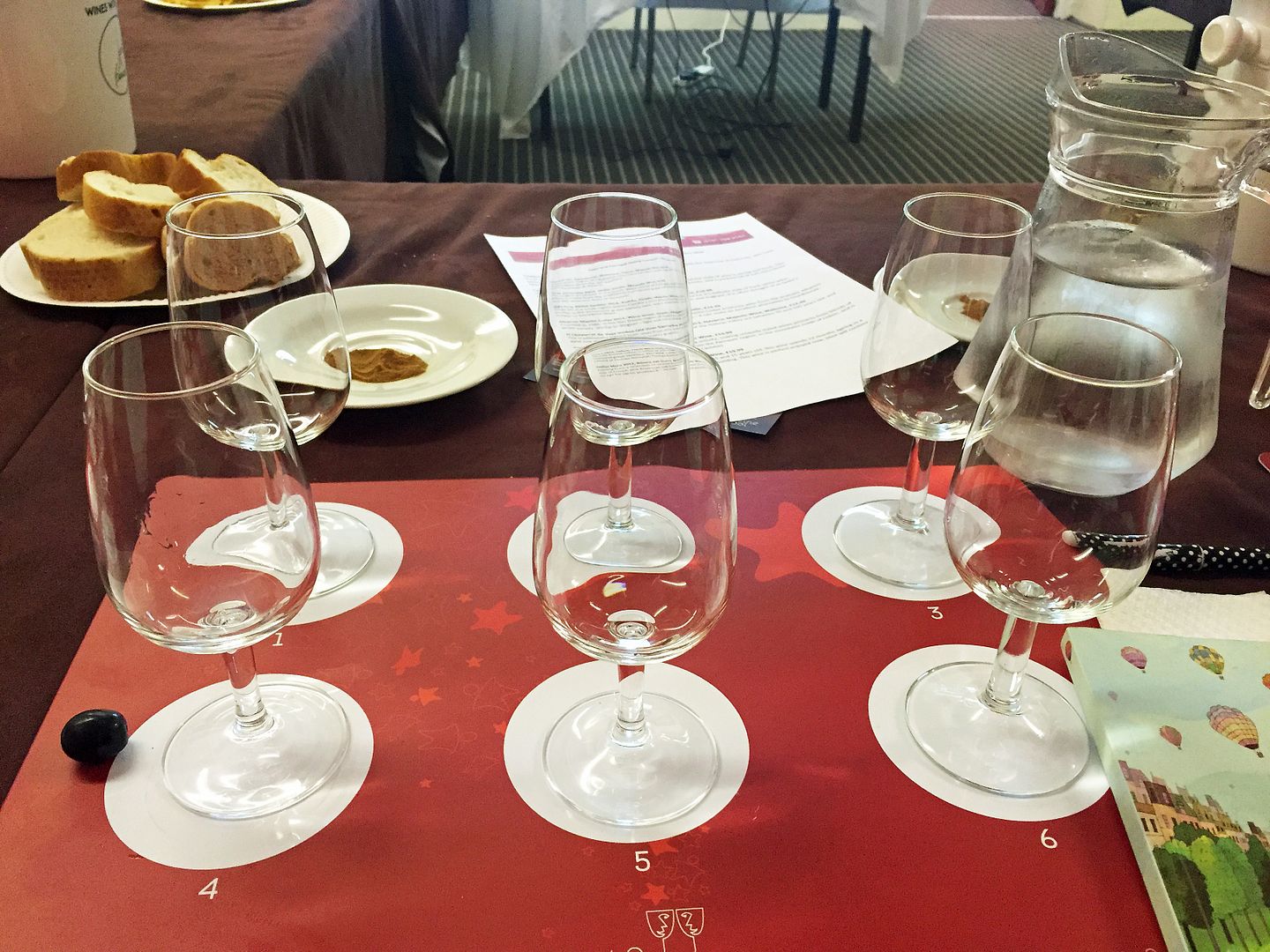 The three whites were all very different - especially when you gave them a long sniff before.
The only one I wasn't too keen on, was the Vega de la Reina Verdejo 2014 which was very aromatic and fragrant.
However our host suggested it would be delicious with fatty tapas - rich garlicky prawns, chorico, cheese on bread, and I can certainly see her point.
I'm not a natural red wine drinker, so I did struggle a little.
However the last couple were full of delicious black cherry notes, and tasted similar to Port which I adore, and reminds me of Christmas.
Claire preferred the slightly paler red which was an El Chaparral De Vega Sindoa 2013, but for myself it tasted like I'd chugged a mouthful of pepper.
But as everyone in the room agreed, all tastes are different and nobody is every going to like the same thing.
While everyone is quite reserved and quiet at the beginning, once the wine starts flowing so does the conversation. Soon everyone is sharing tasting notes, what they like, what they don't - it's a very sociable, fun experience.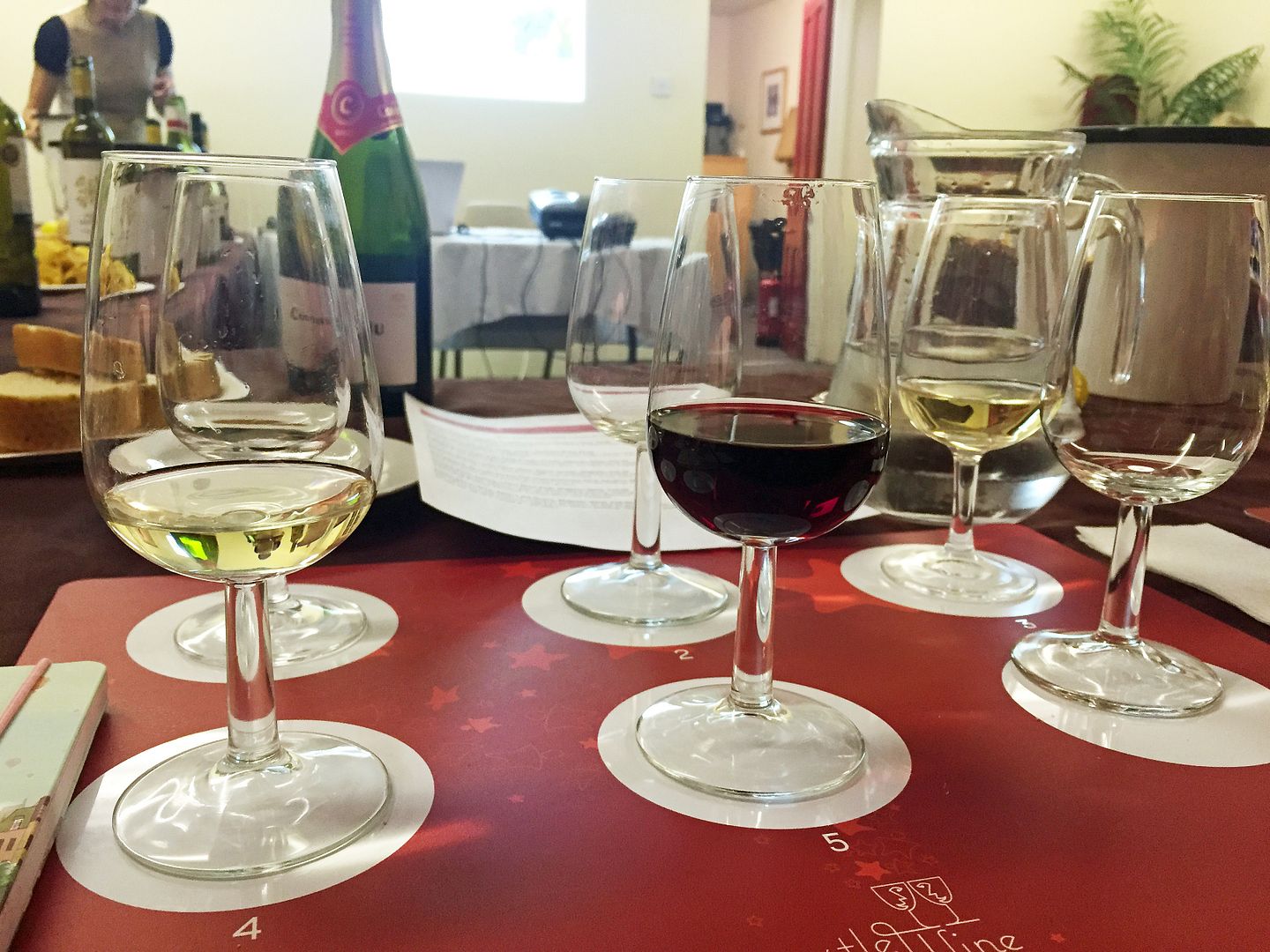 The host was kind enough to lay out jugs of wine which did come in useful - not only for cleansing your palette, but also to attempt to avoid a fuzzy head in the morning.
We were promised suitable snacks - however we only had baguette and a few bags of tortilla chips - it was definitely something to nibble at, but I would have preferred something a little more on theme, which is really my only critique of the night.
What I liked is that none of the wines were really out of our price range.
Real talk: me and Claire tend to stay around the £5.00 mark - bonus points if it's been marked down from a tenner.
But the wines were around the £10.00-£20.00 RRP mark - nothing that's really going to break the bank.
Other groups have been offered the opportunity to buy a bottle or two from the host, but this wasn't offered in our session. Perhaps we drank them dry!
If you have any interest in wine at all - whether you're deeply interested in the fine art of crushed grapes, or you just enjoy a bit of a knees up, I definitely recommend paying them a visit.
There are branches all around the country
so do check them out.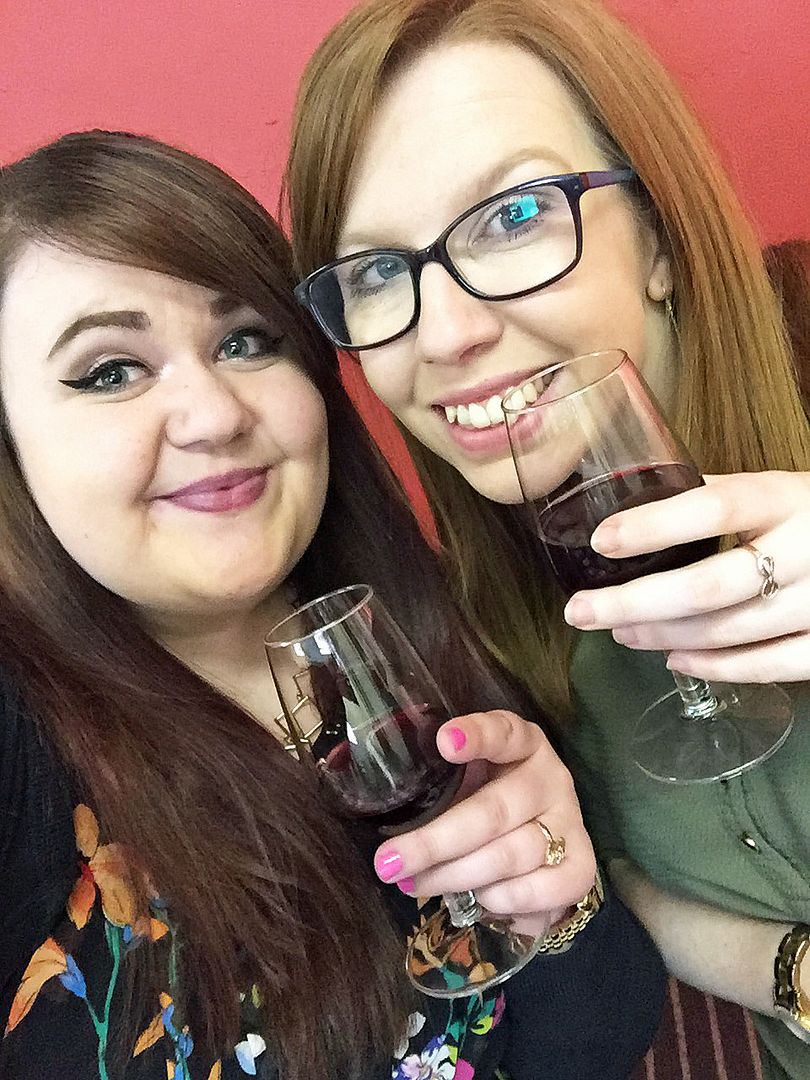 The only dignified selfie of the evening. Just saying.
Visit:
www.NewcastleWineSchool.com
to book your visit. Courses start from £22.50 per person.
Sessions are hosted at:
Blackfriars
Friars St,
Newcastle upon Tyne
NE1 4XN
Muchos love,
Carla