Hey everyone,
So this is the first in a series about my trips to Japan.
Tokyo is so vast, I'm going to focus on specific areas in a few different blog posts.
For now, I'll just share some of my favourite photos from what I do my first week in the crazy, amazing Japanese capital...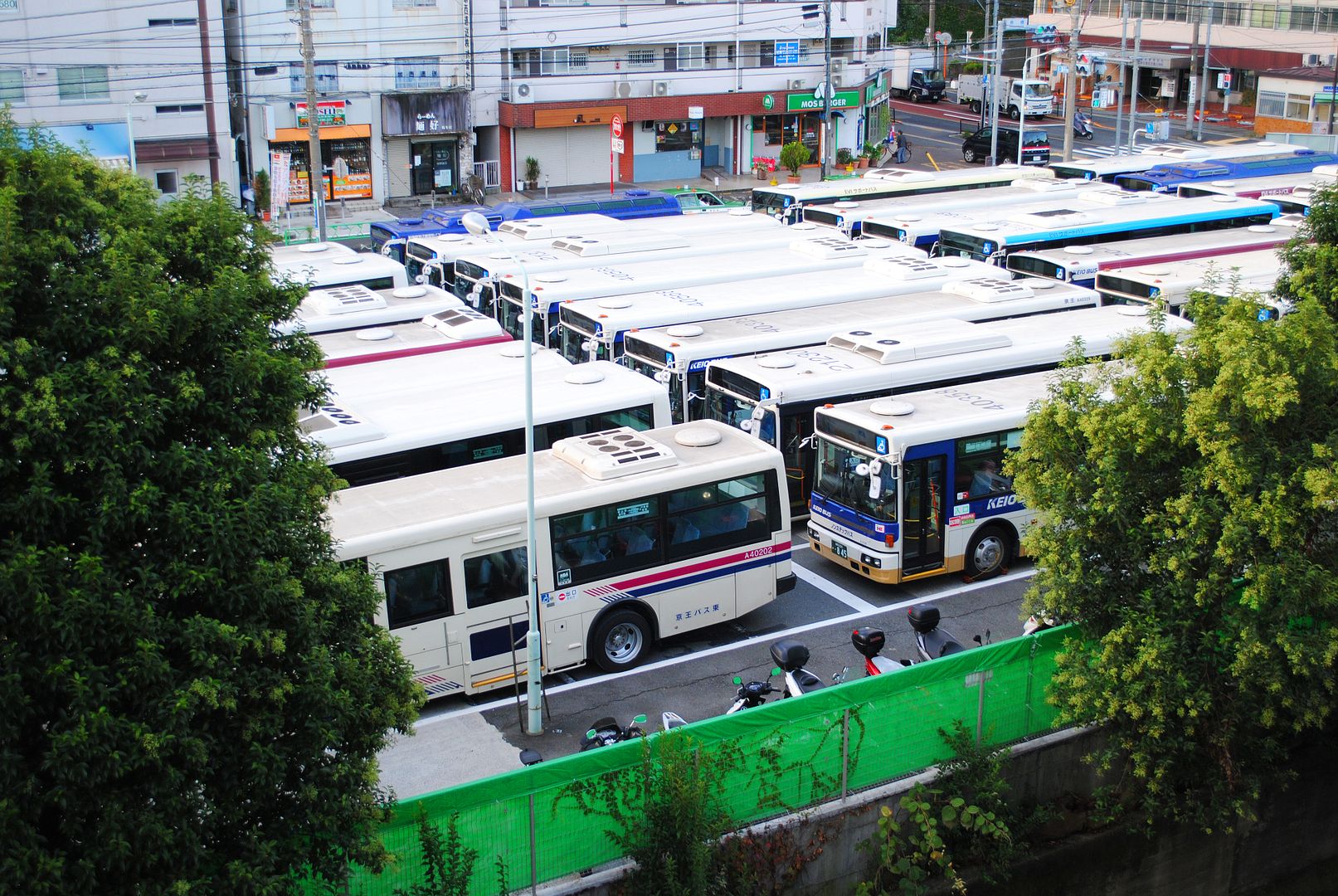 If you've had a long journey (it's a 13 hour flight for myself to Tokyo - and that's after my connecting flight from Newcastle!) no matter what time I arrive I pretty much like to write the day off.
I always stay in an AirBNB as I think you get a lot more value for money, and I find Tokyo hotels extortionate.
I like to unpack, take a long nap, then wander around my local neighbourhood - it's a good idea to source the closest metro stop and convenience store ("konbini") and browse the local stops and restaurants.
Oh, and the above pic is the view from the first apartment I stayed in 2014, just outside Nakano. (I was above the bus depo.) While I loved the apartment, it was a little far out than I would have liked and it was tiring passing through Shinjuku station everyday.
The year after I stayed in Meguro which was adorable and a lot cheaper, but not a lot as much to do locally.
When I return in 2017 with my sister, I want to stay somewhere around Shibuya.
(UPDATE: We're staying in Minato-ku in which I've managed to book an apartment next door to an Irish pub. Well done, Carla.)
Anyway, I digress...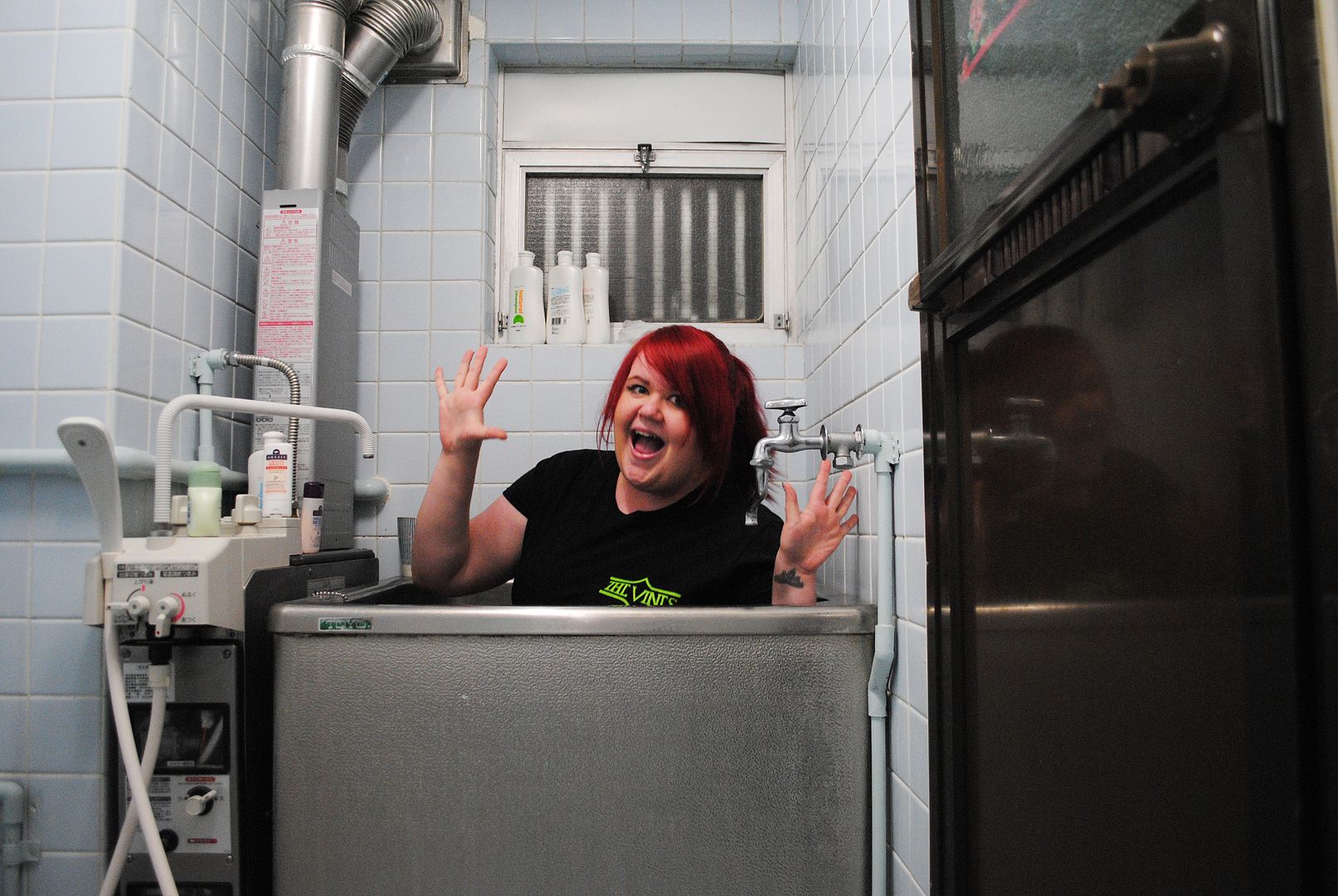 It's also worth checking out your traditional Japanese bath - it's actually a lot more comfortable than it looks, although the first few tries you do feel like a laundry load.


If you're going to bath the correct way - if course you're supposed to shower before, stepping into the bath completely clean.
This is because the bath is really only to be used for relaxation, and also in Japanese families the same water is shared by everyone.
However I was by myself so just chucked a Lush bath bomb in. YOLO.
Well rested? Good. Time to explore...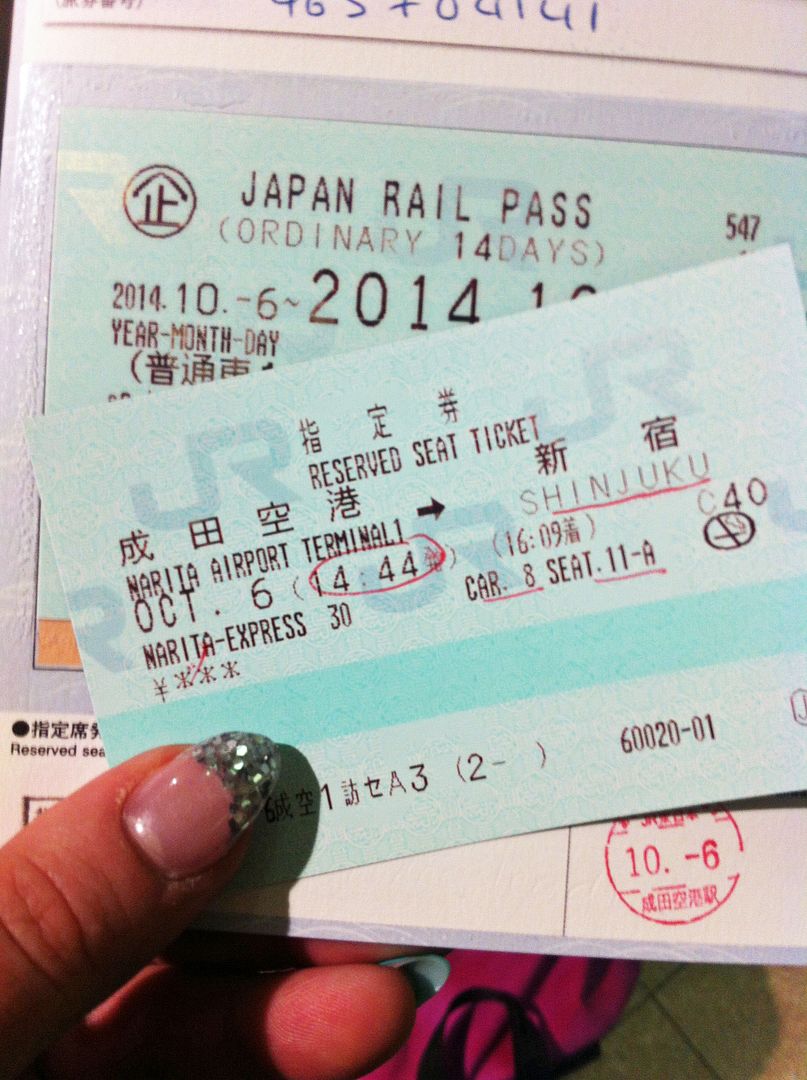 If you plan to travel around Japan quite a lot as I did my first year, I can not recommend a Japan Rail Pass enough.
This allows you to use JR local lines which operate in major cities (most notably the Yamanote line in Tokyo which takes you to most touristy places) as well as most bullet train ("Shinkansen") servies nationally.
However if you are just planning to stay in one city such as Tokyo, then it's not really worth it. Just buy an IC such as a Suica or which work the same way as Oyster Cards in London.
Except they're much cooler as you can use it to buy from vending machines, convenience stores, fast food resteraunts and so much more. So it can be handy getting one anyway.
(Check out this page from Japan-Guide to see which card is best for you during your stay.)
Don't forget to buy a cute case from...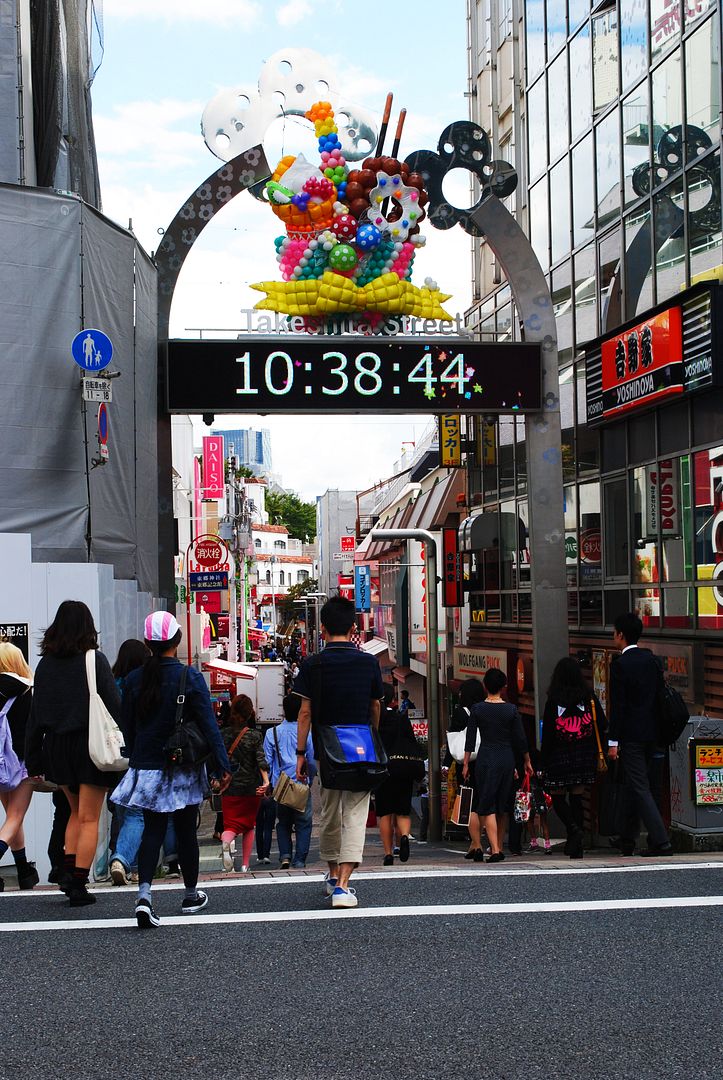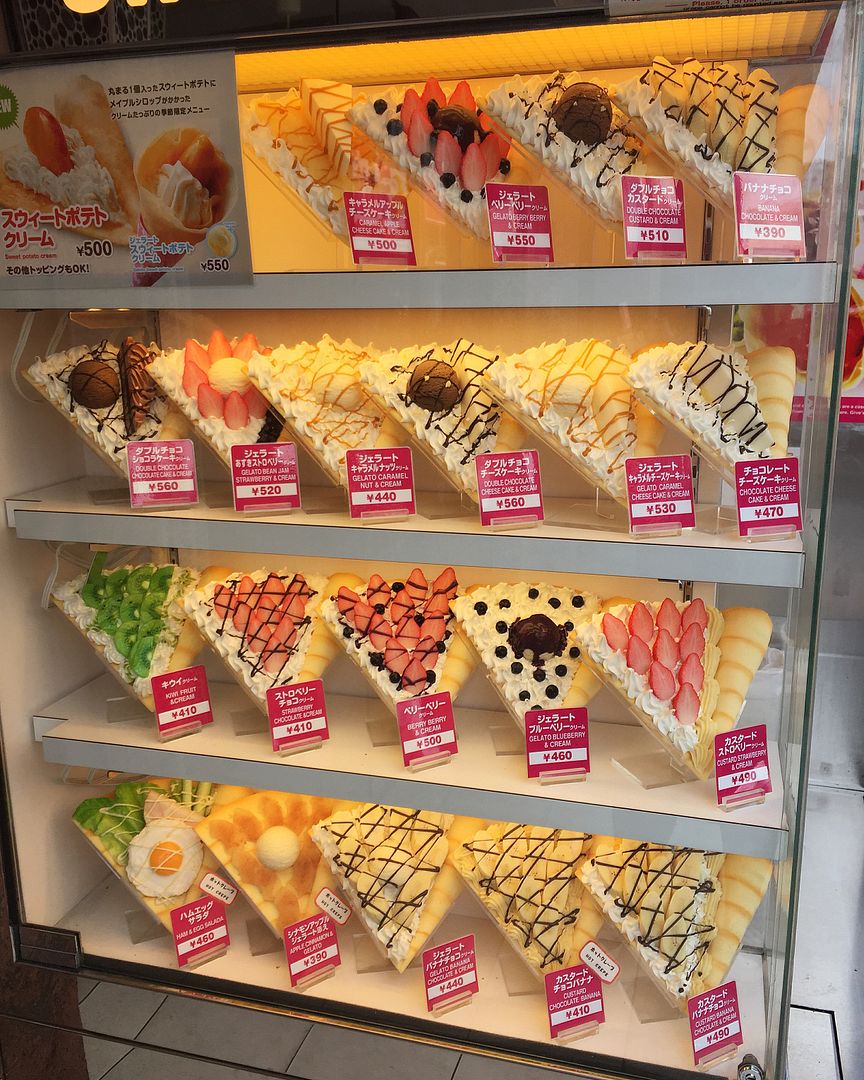 Harajuku is a place I've been dreaming about for the best part of fifteen years. While the scene isn't as huge as it was in the 90s, it's still an awesome place to shop for cute, alternative fashion.
(Think Camden in London).
I prefer going on the morning on a weekday when it isn't quite so manic - it's absolutely packed on weekends.
However please note if you go during the week, some stores aren't open.
Don't forget to stop for a famous Harajuku crepe.
Though when I went in late 2015, there seemed to be a craze for huge, pastel candy floss (or cotton candy if you're from the USA!).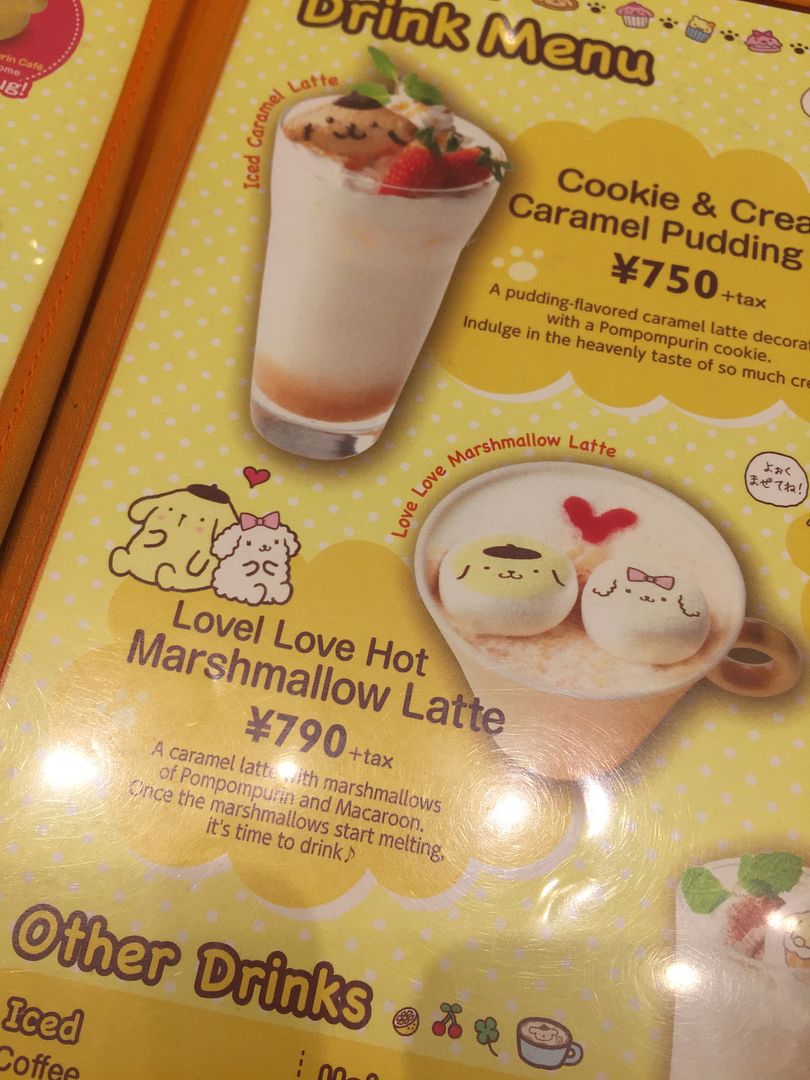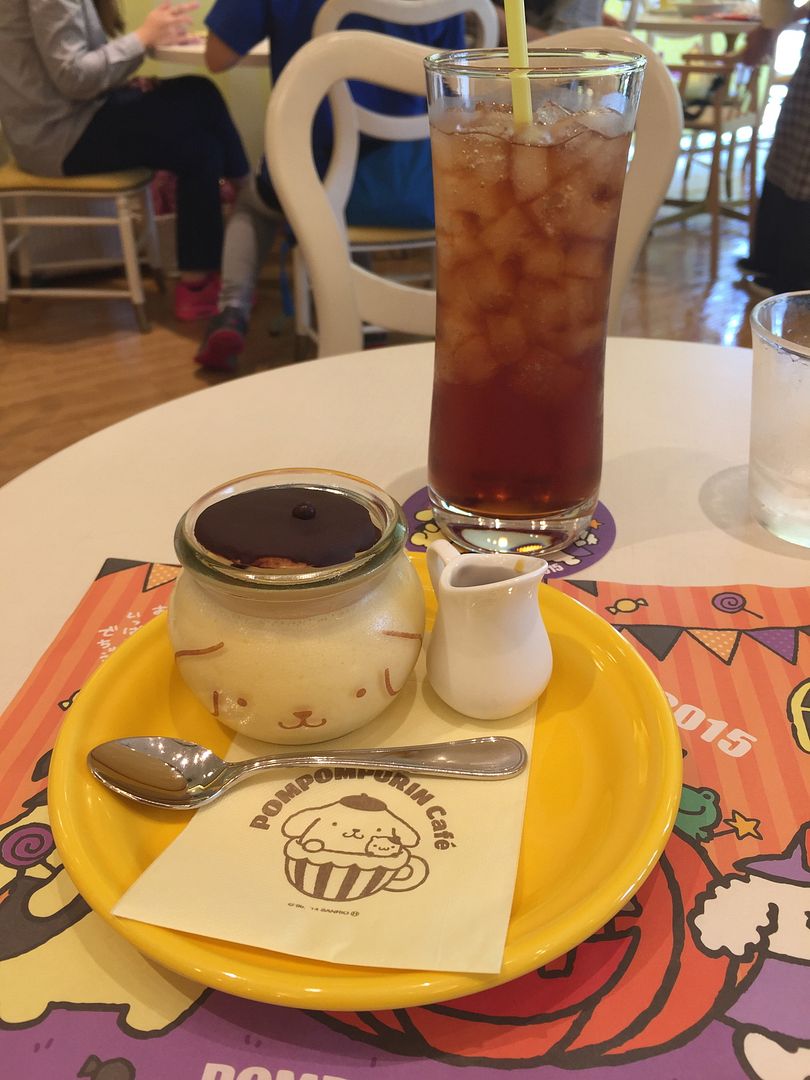 I'm a sucker for anything 'kawaii' so when I stumbled upon this PomPomPurin cafe I had to nip inside for lunch.
I had a peach iced tea and a custard pudding, though the set meals also looked wonderful.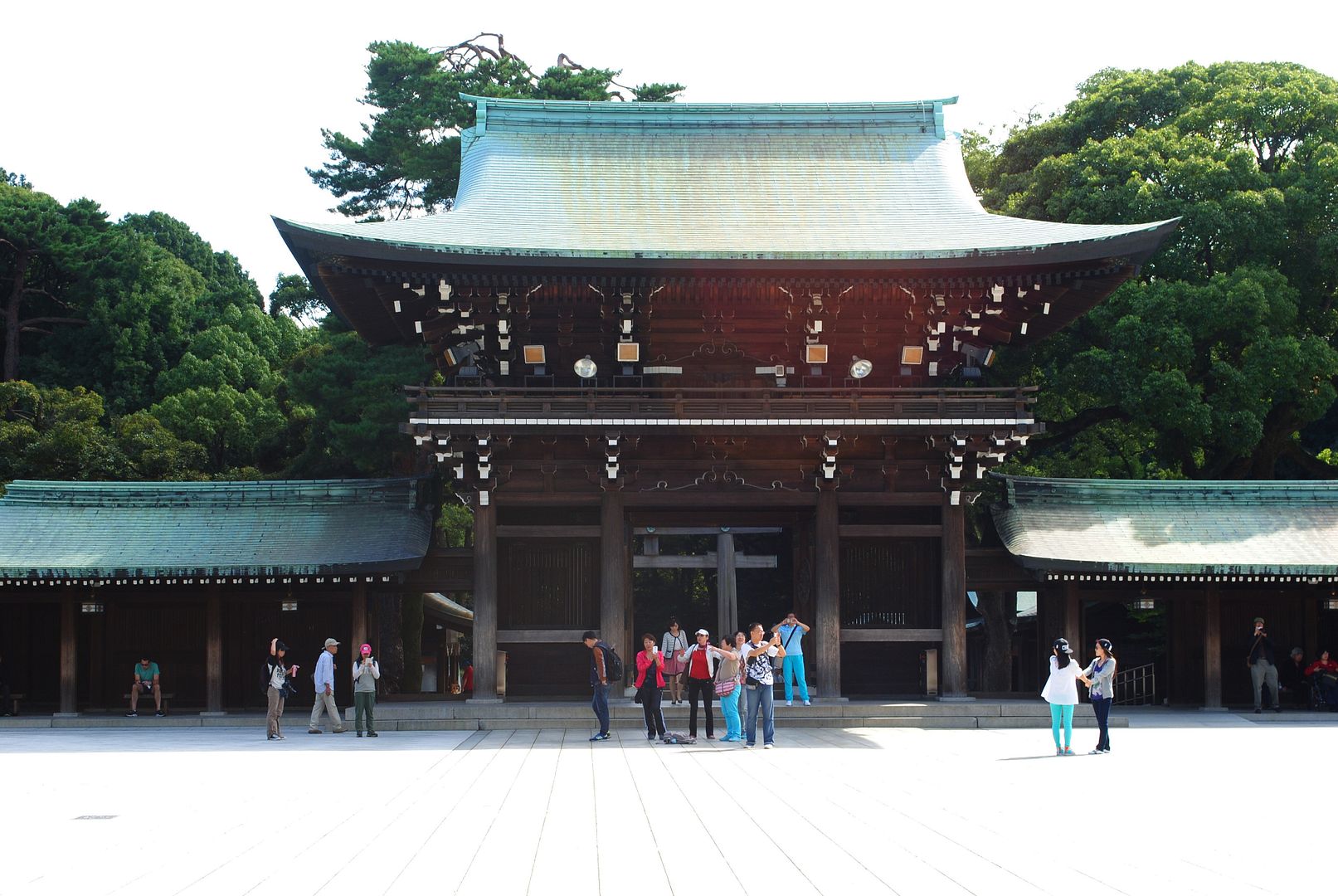 Meiji Jingu is a beautful Shinto shrine, located a stone's throw from Harajuku station and offers a haven for quite reflection opposite the bright colours and loud music of Takeshitedori.
It's very popular with locals and tourists alike - I went around lunchtime and there were several salarymen praying for prosperity on their break.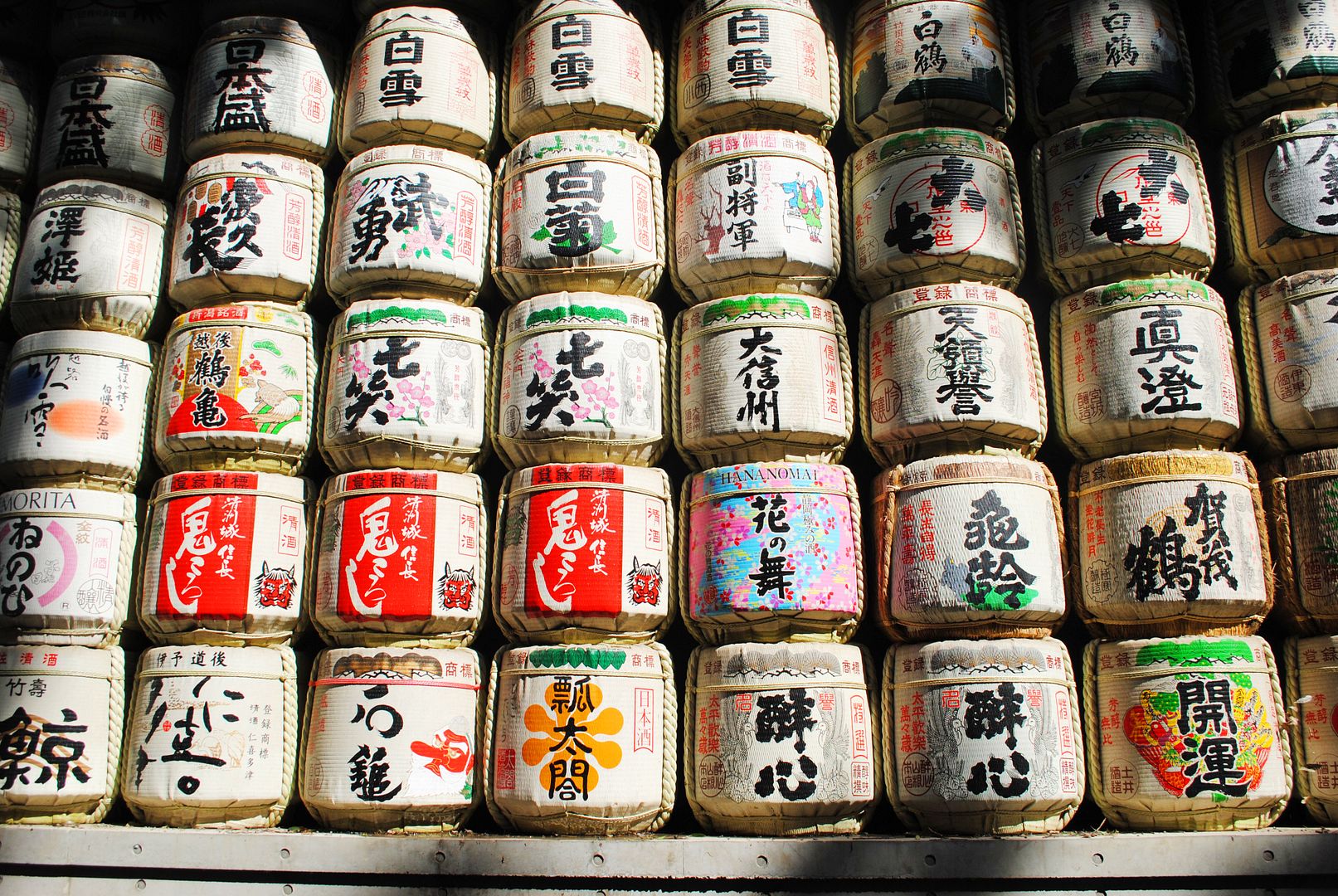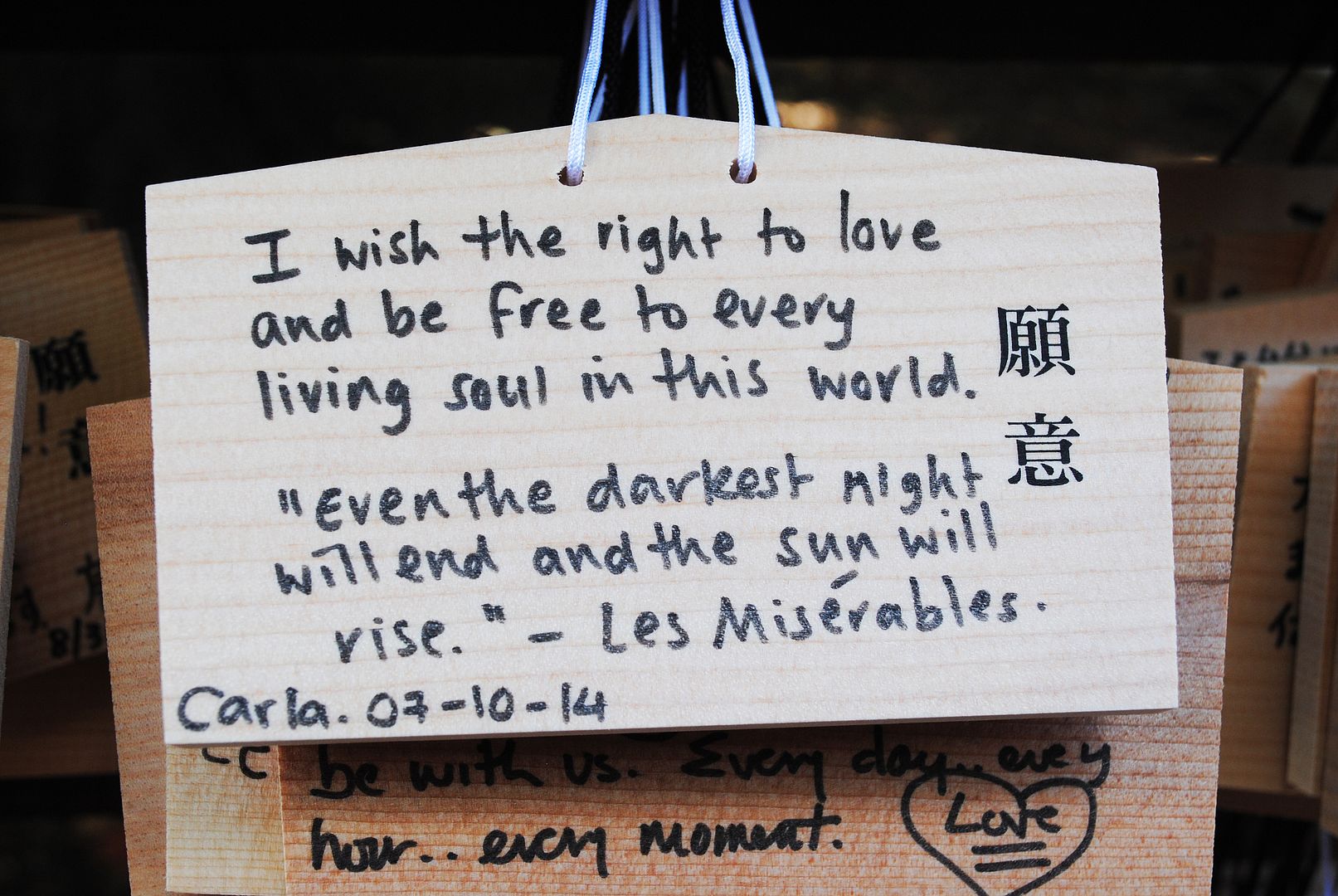 For around 500 YEN you can buy a wooden plaque to hang your wish or prayer. This was mine.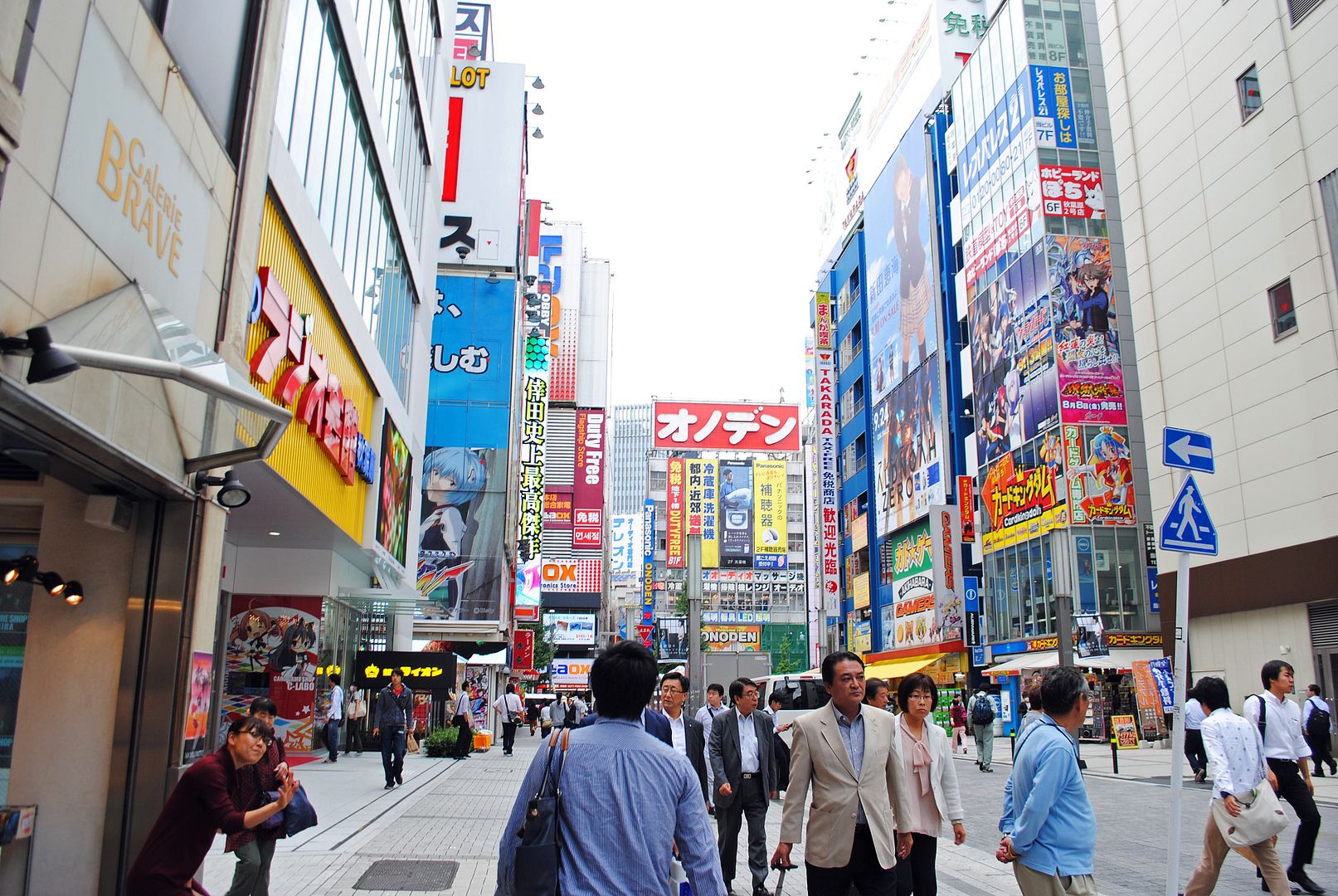 Head to Akihabara - aka 'Electronic Town.' An otaku heaven.
Sadly (and some would say surprisingly) I'm not a huge anime fan so a lot of the products in stores go right over my head.
I think it's still definitely worth a visit for the maid cafes, original cat cafes and if you bring your passport you can shop duty-free in the district's many electronics stores.
It also looks amazing in the evening when the sun goes down, and the neon lights are still blaring.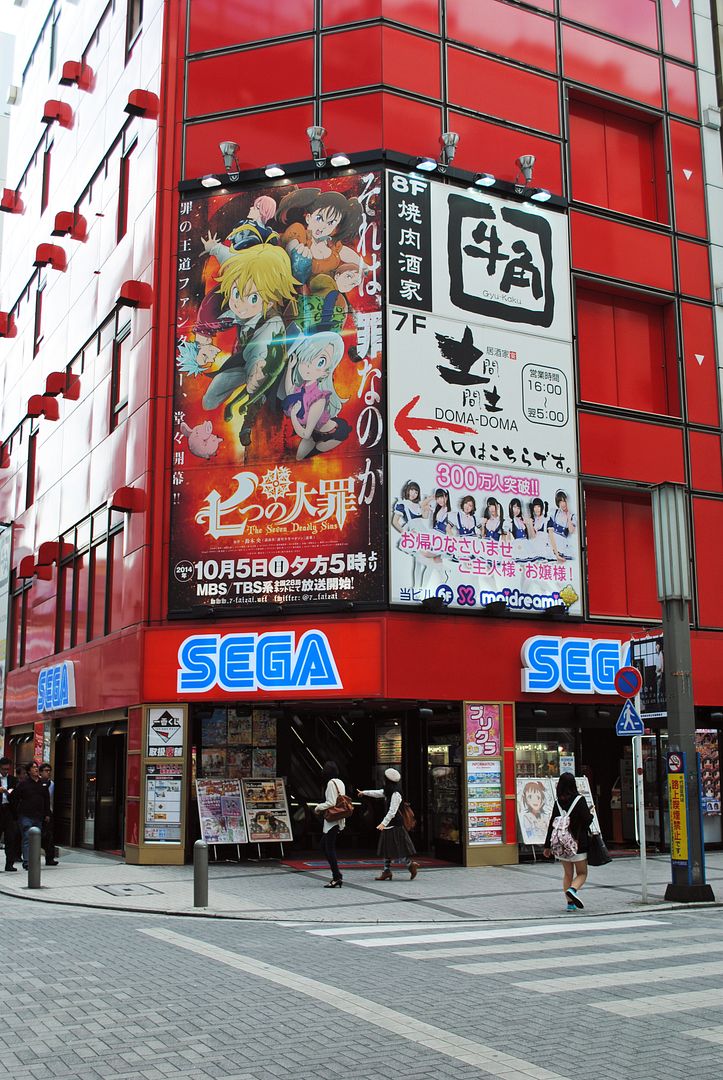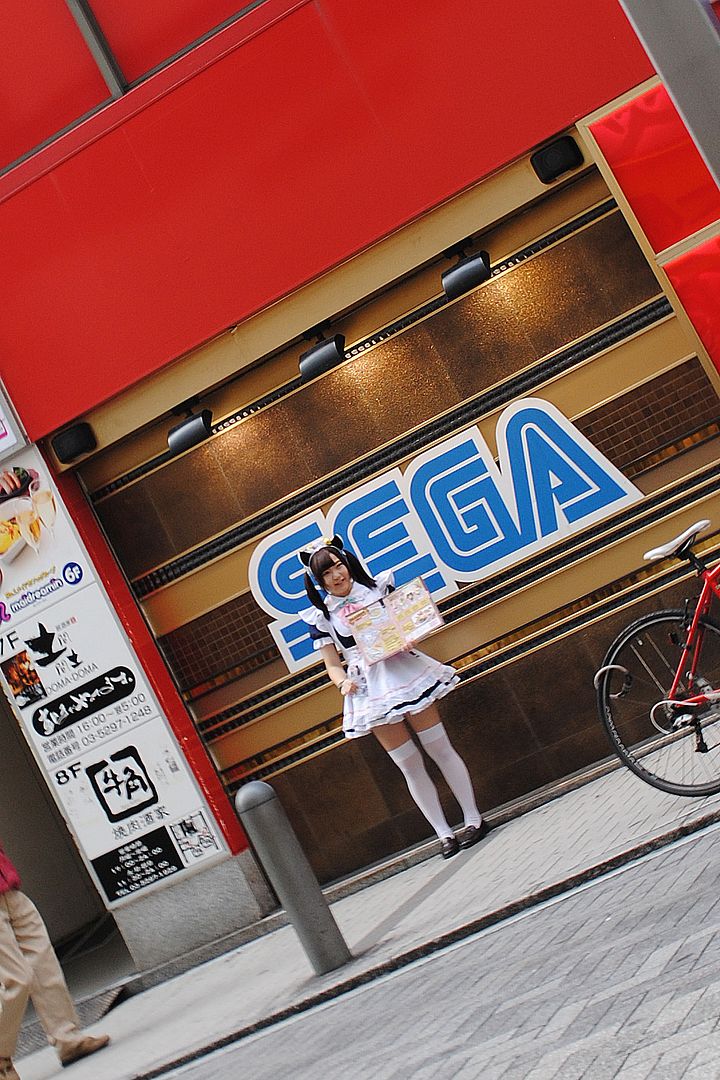 The 5-story Sega Centre where I got lost and had to ask an amused assistant where the exit was.
A Maidreamin' maid drumming up business.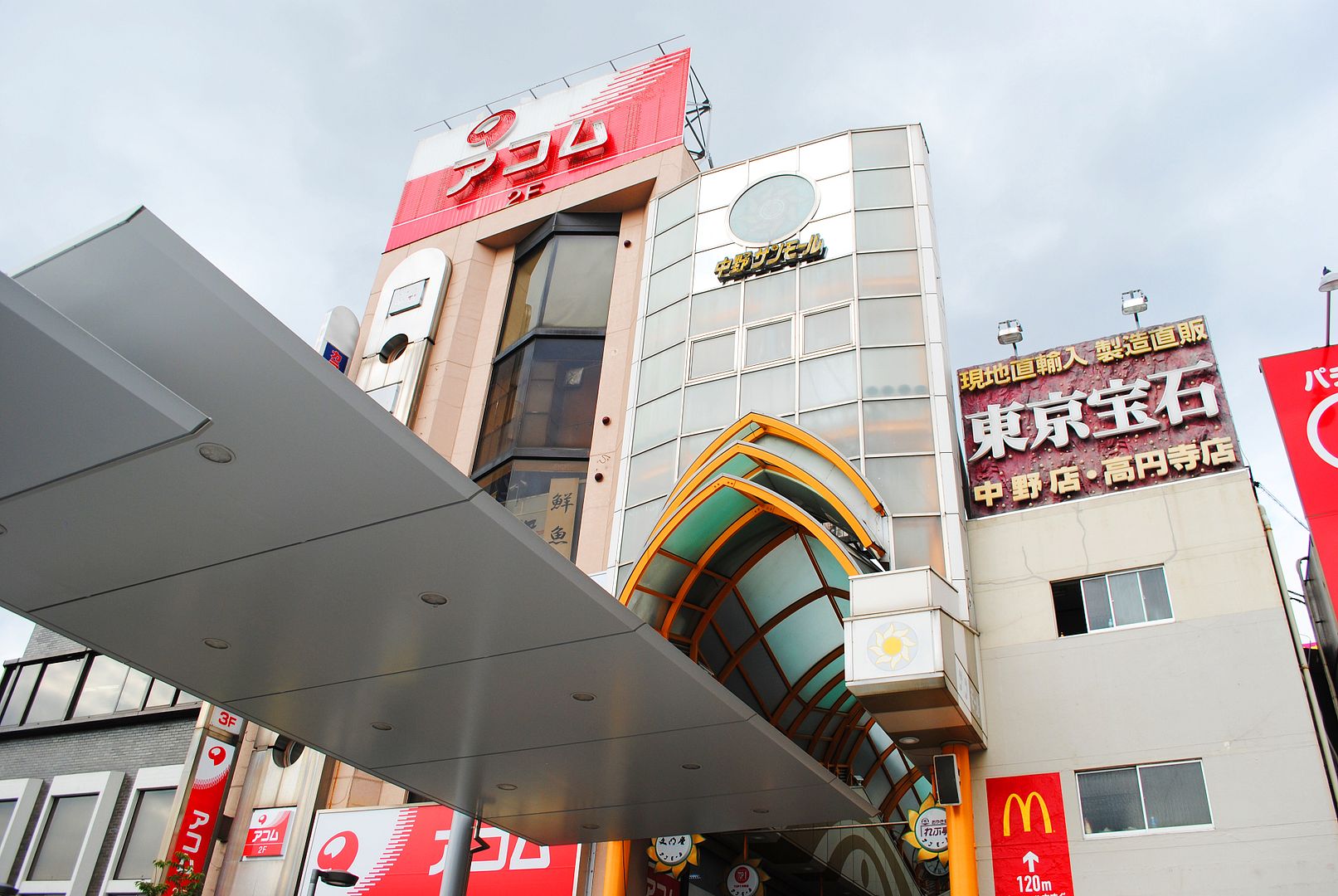 I actually much prefer Nakano for my geekery when I'm in Tokyo.
It's a three-story shopping mall packed full of little independent shops selling mostly second hand goodies. Also the ice cream stall in the basement is something of a local legend and has been frequented by celebrities such as Naomi Watanabe and Kyary Pamyu Pamyu.
My personal favourite stores are one which sells second hand Nintendo memorabilia (I've got some amazing deals on plushies and figurines - nothing I've bought is over £10) and another which is a room full of gachapon capsule machines: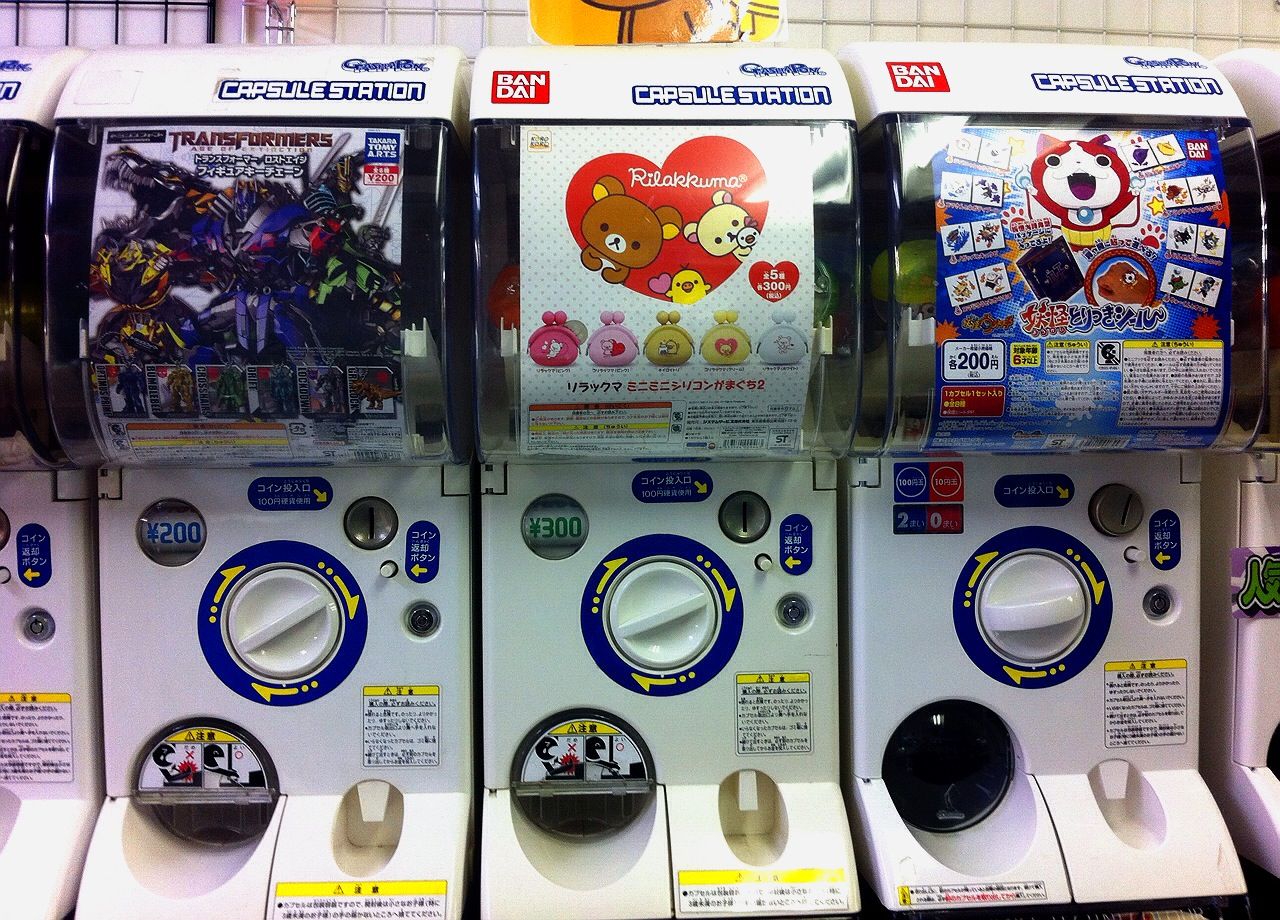 I've seen these machines around my local toystores in the UK, but they're got usually pretty crappy prizes.
However I've seen everything from Super Mario Bros, Totoro, Hello Kitty, Disney, Zelda, Animal Crossing, Hatsune Miku, Rilakkuma, even stationary..ranging from ¥200 to ¥400 they can make for super cheap, adorable souvenirs which won't take up lots of space in your suitcase.
Beware - they can become very, very addictive!
And yes, I did spot a gachapon where you can win panties.
Not USED panties as legend dictates, but panties nonetheless.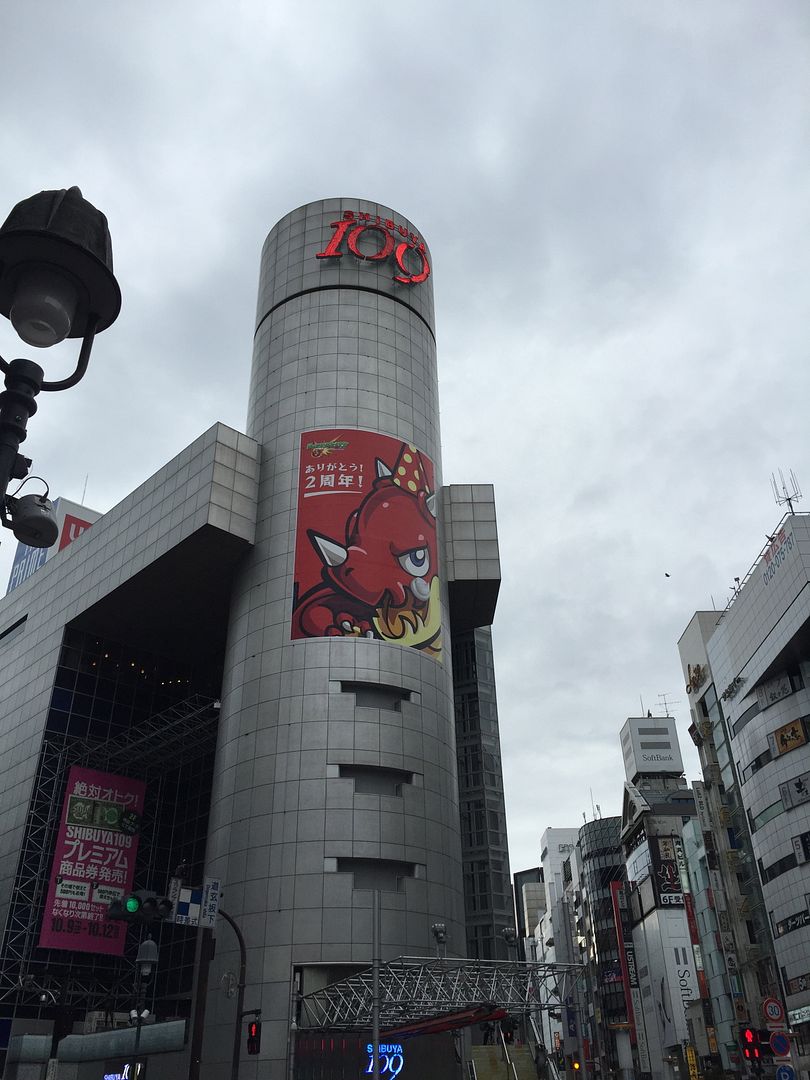 Shibuya 109 is a huge department store which is definitely worth a look if you're at all into Japanese fashion.
Being a size 18, there's not a lot I can squeeze my big butt into - however there is a branch of Punyus, which is an awesome store selling sizes UK 6 - 20.
There are also plenty of other stores I found myself losing a whole afternoon in - accessories, jewellery, wigs, cosplay, beauty.
Though beware if you're not keen on crowds, I wouldn't go on a Saturday. Bedlam.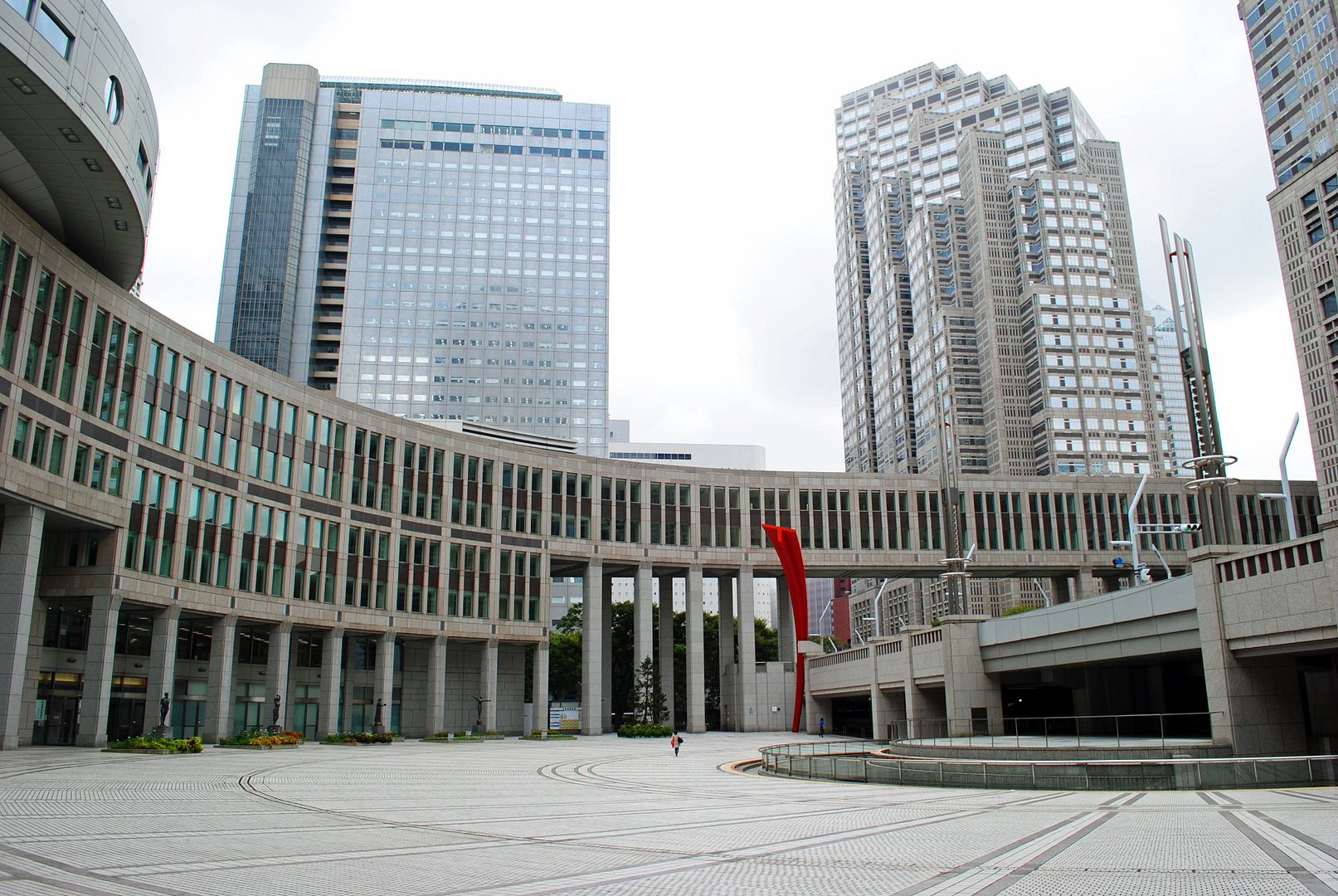 After you've inevitably spent all your holiday money in the places mentioned above you'll be in need of a cheap date.
I recommend visiting the Tokyo Government Building - on the top floor there is a free observatory offering amazing views of Tokyo. There's also a gift shop and several cafes.
I recommend getting there early to beat the crowds then treating yourself to an inexpensive ramen or udon lunch at one of the many shops nearby, surrounded by harassed salarymen.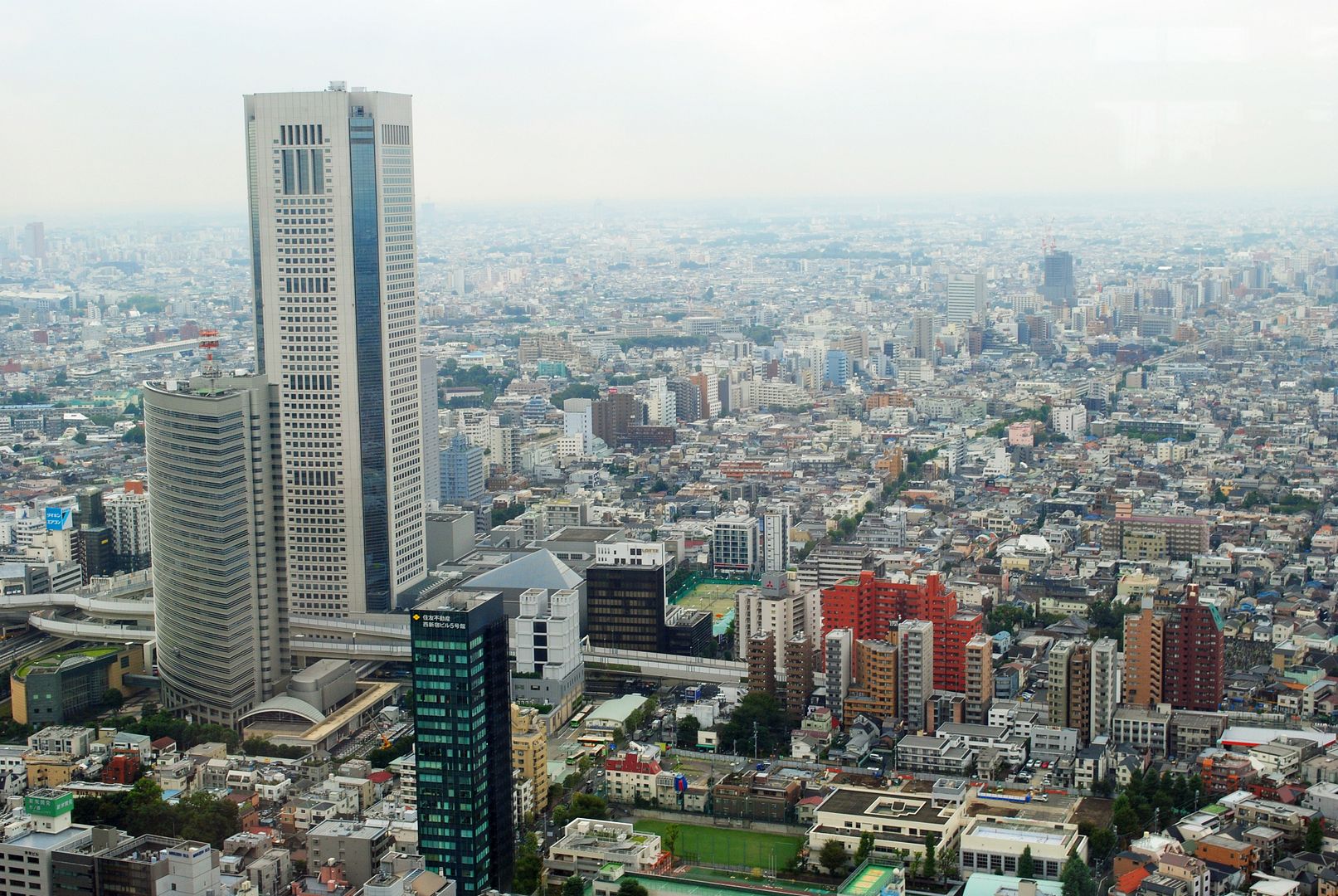 OK, now back to the madness...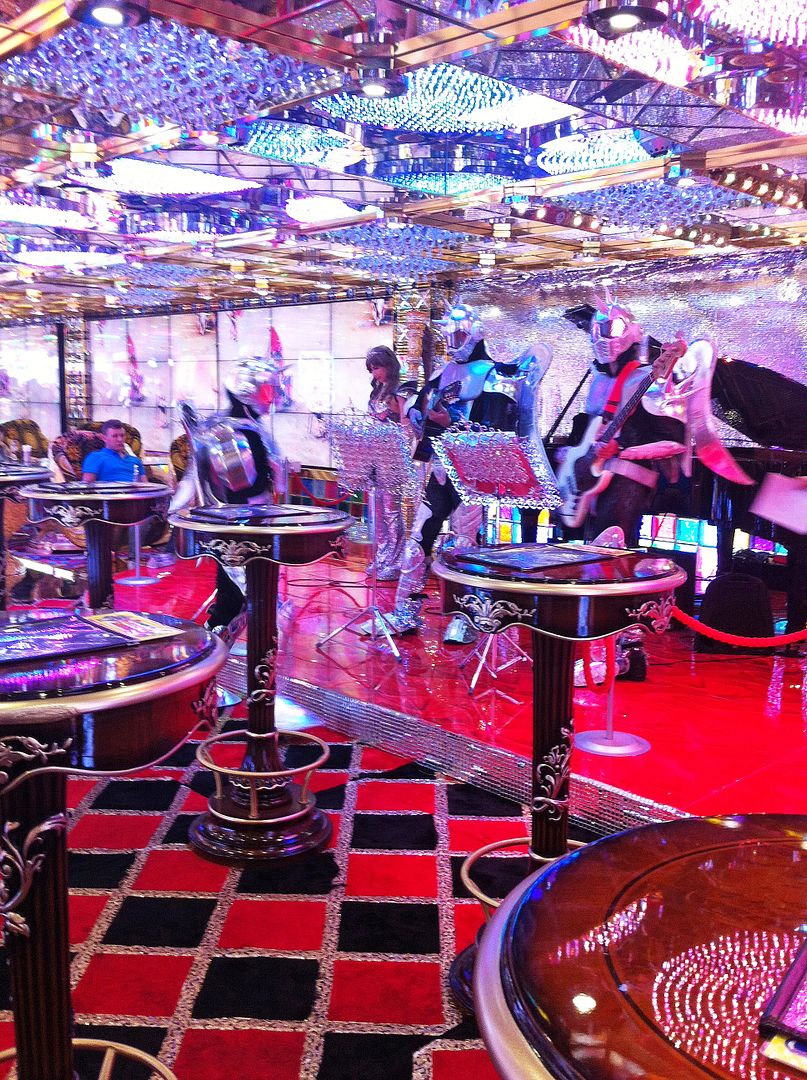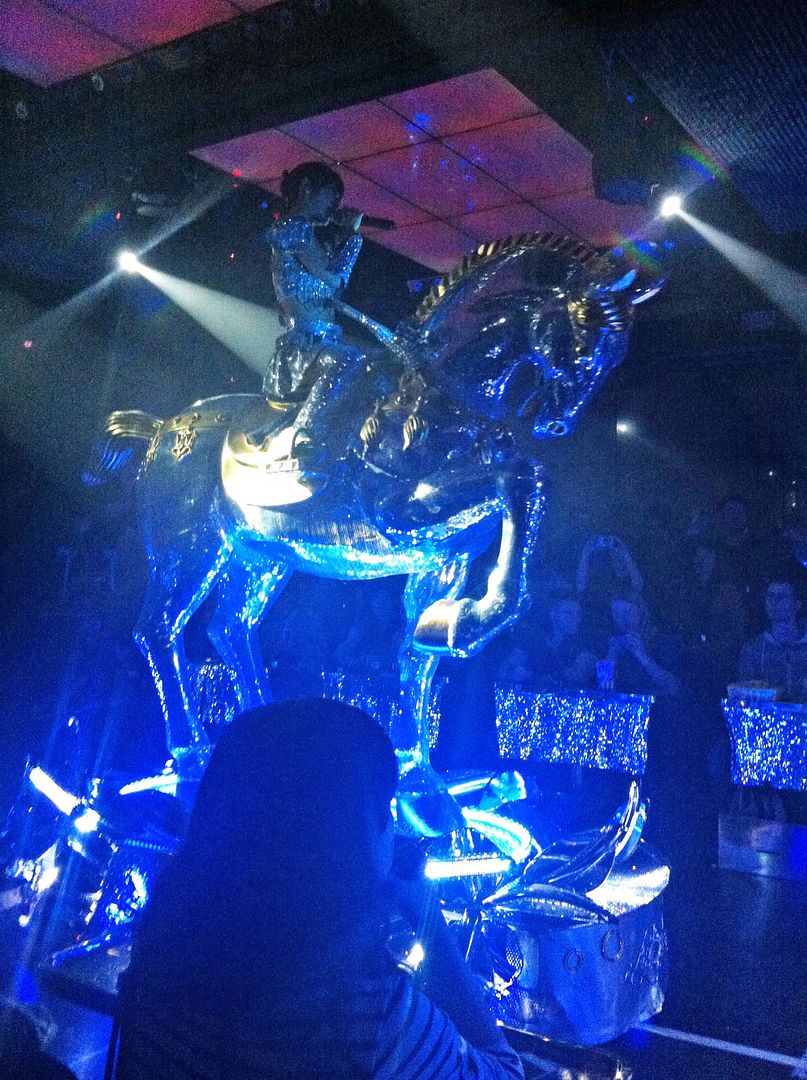 The Robot Restaurant is a must-do for all first-timers to Tokyo.
(Though 'restaurant' is pushing it a bit - you really just receive an overpriced Bento box so I recommend eating before you go as we did.)
While you are waiting for the show to start, a robot band treats you to elevator music and wedding party classics.
You haven't lived until a robot has serenaded you to The Carpenter's 'Close To You.' Beer is 100% necessary.
And the show...
I know it's a very 2005 word, but 'random' is the only was I can really describe it.
Bikini babes on traditional (albeit, covered in LED lights) drums, a boxing match between the robots and dinosaurs, pole dancing, idol girls riding sparkly unicorns singing Lady Gaga...it's just madness.
I've never tried hallucinogenic drugs, but I can imagine it's a similar experience.
Me and my friend Hiro-chama were sitting near some fellow Brits who looked throughly unimpressed, but if you go in with an open mind, embracing the sheer hilarity and craziness for an hour or two, you'll have a great night!
Again - I reiterate - beer very much helps.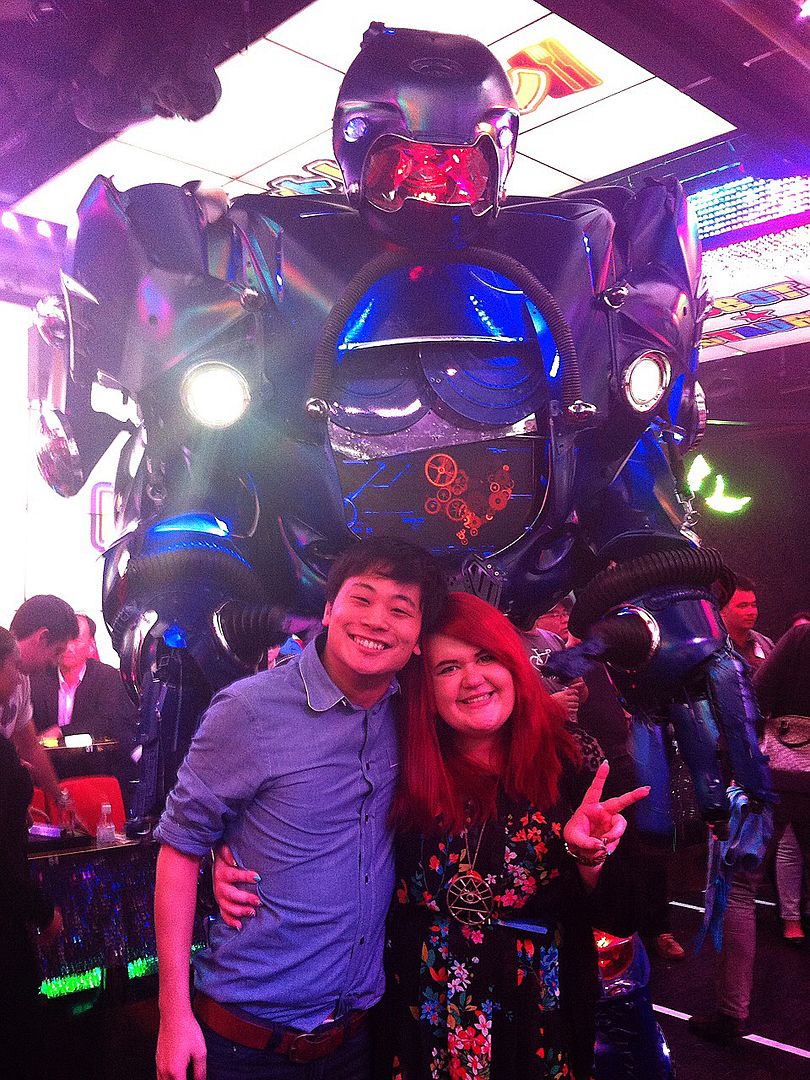 Don't forget you can take a robot selfie during the break!
And that should have you covered for the first week of your trip.
I'm going to slot in a few extra posts about specific things to do in Tokyo I want to go into more detail about, such as the Studio Ghibli museum and a few more of the crazy themed bars.
We'll also be moving on to a few other major cities soon so do check back for more soon!
Muchos love,
Carla