Hey everyone,
As
mentioned in my previous first
, this is going to be my first in a series of posts regarding really fun and different things to get up to in the North East entitled
'Meanwhile In The North.'
It's official: Newcastle has officially peaked.

Because it finally has...a cat cafe!
(Well technically at the time of writing it now has two, but we're going to be talking about the first to land.)

Tucked in the small wind-y street of Pudding Chare is the place on every kitten's lips...Mog On The Tyne!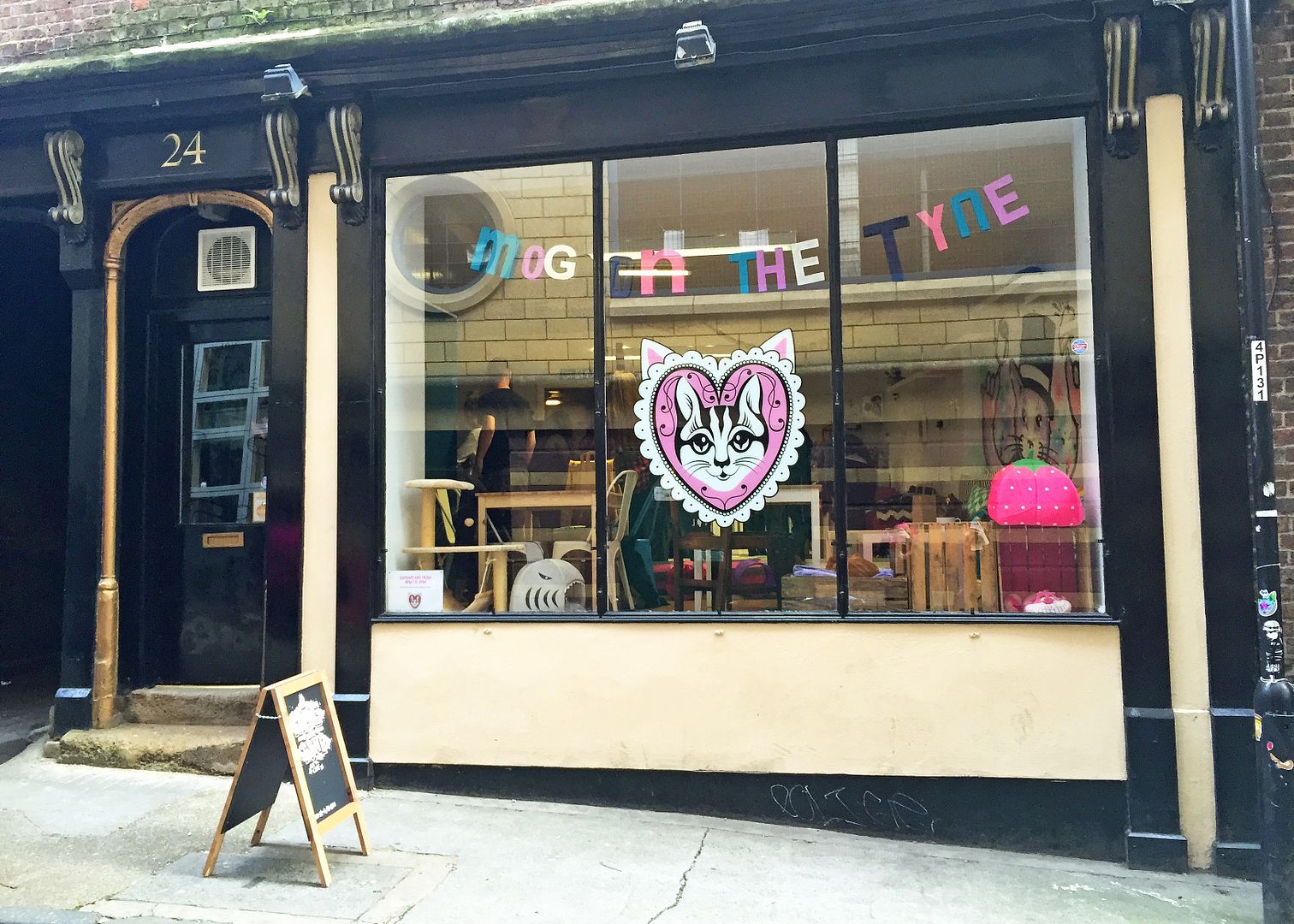 You are allocated an hour's slot for your £5 entry fee. This is to avoid the door opening and closing and risking the cats getting out, or being trampled with foot traffic.

(My only suggestion for this is as per the cat cafes I visited in Japan, I would have liked the option to pay various amounts to stay longer - in Tokyo these options came in blocks from as little as 30 minutes up to two hours. However as the cafe is incredibly popular right now, I'm not sure how logical this would be.)
Upon entry, your party enters and you remove your shoes in the lobby. You are welcome to go barefoot, wear socks/tights and the cafe also offers free slippers to use.
You are then shown into the cafe, choose a table and are given a menu of the food and drink along with a copy of the house rules and pictures of all the cats and their names.
You can
view the house rules online
before you visit, but it's a lot of common sense: no loud noises, do not wake sleeping cats, do not feed cats, no flash photography etc.
As I've mentioned, I'd been to cat cafes in Tokyo
(where they originally began),
and the procedure is pretty much identical.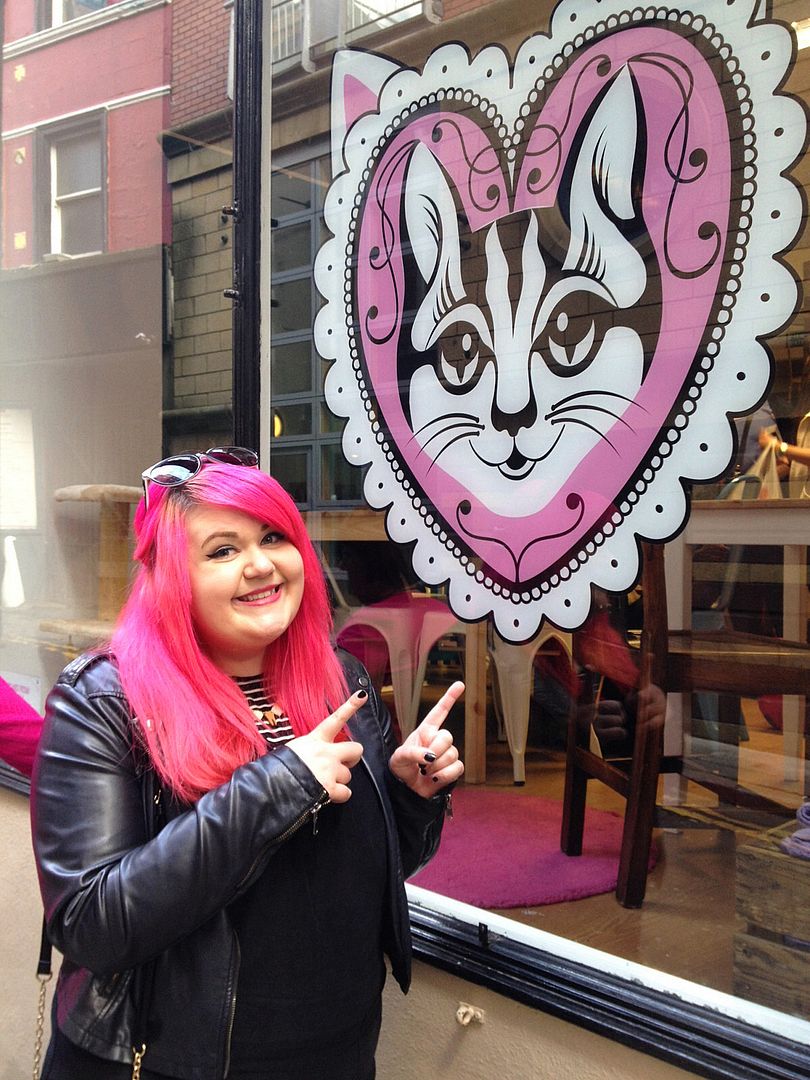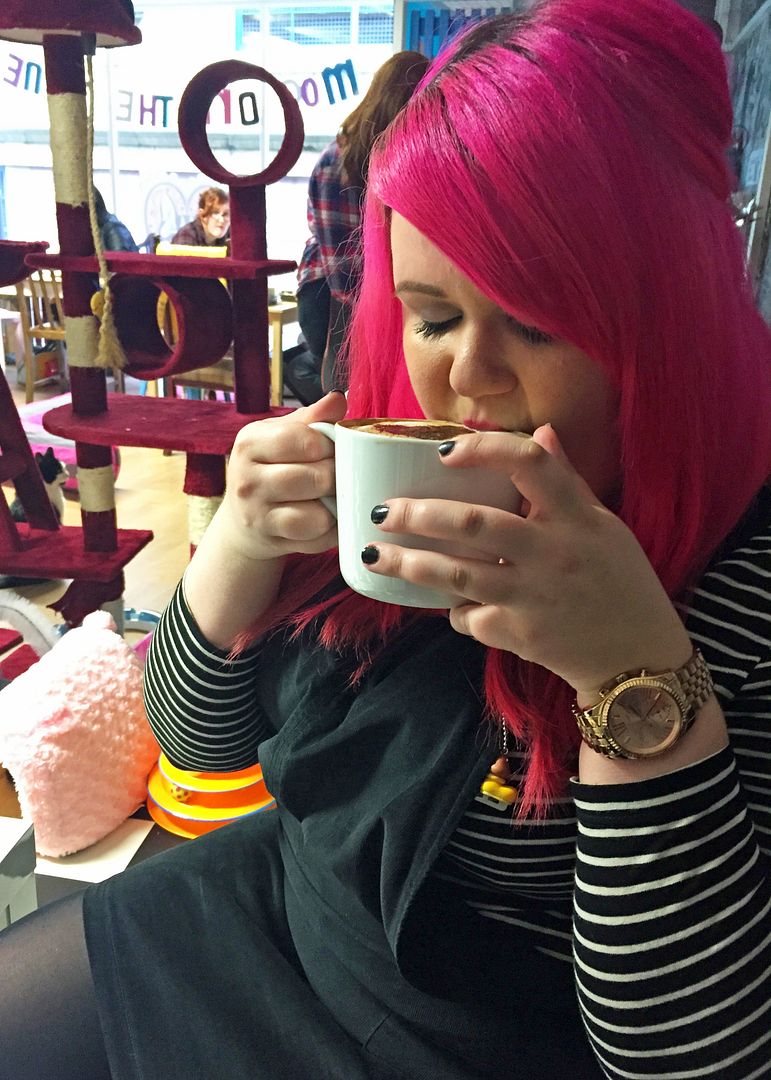 FUN FACT: I'm a qualified barista (twice actually - one for the UK and one to adhere to Australian standards) and have a nose for a good coffee.
I ordered a cattaccino (cute, right?) which was delicious and came with an adorable cat paw in cocoa dustings.
My sister ordered the hot chocolate, which arrived very pink and girly with lots of marshmallows.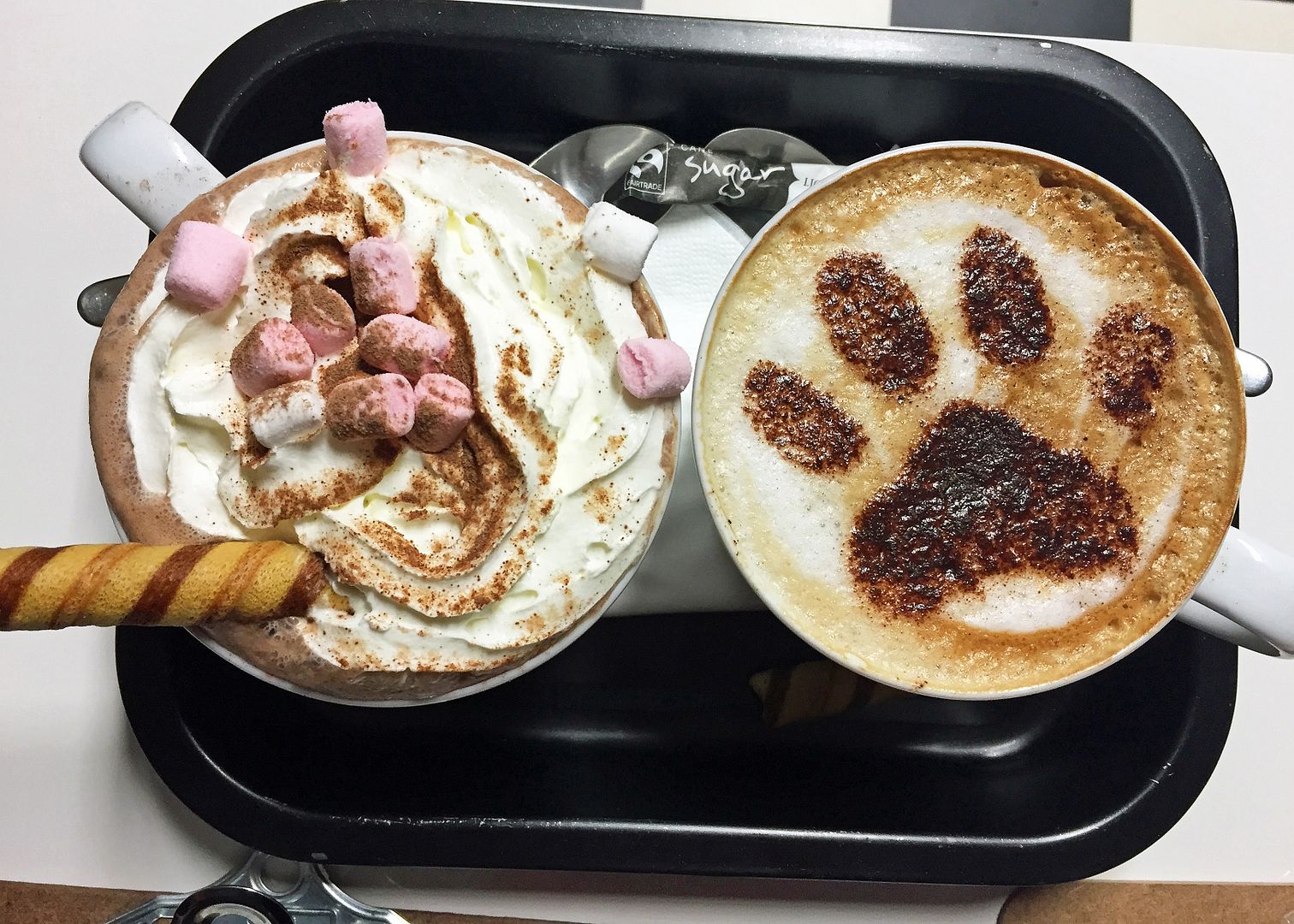 Hot chocolate and Cattaccino.
With the £5.00 per person entry fee, the price of food and drink on top of this is incredibly reasonable.
Due to health and safety reasons, all food is brought in from outside sources - sandwiches and pastries from
The French Oven
and desserts from my favourite bakery in Newcastle -
Pet Lamb Patisserie
. Both of which are just a hop, skip and a jump away at the nearby Grainger Market.
The Pet Lamb treats were delicious as usual, however the scone was rather disappointing - it arrived as a single square, toasted
(my pet peeve - please don't toast scones!)
and with only a little butter - no jam or clotted cream which was a shame.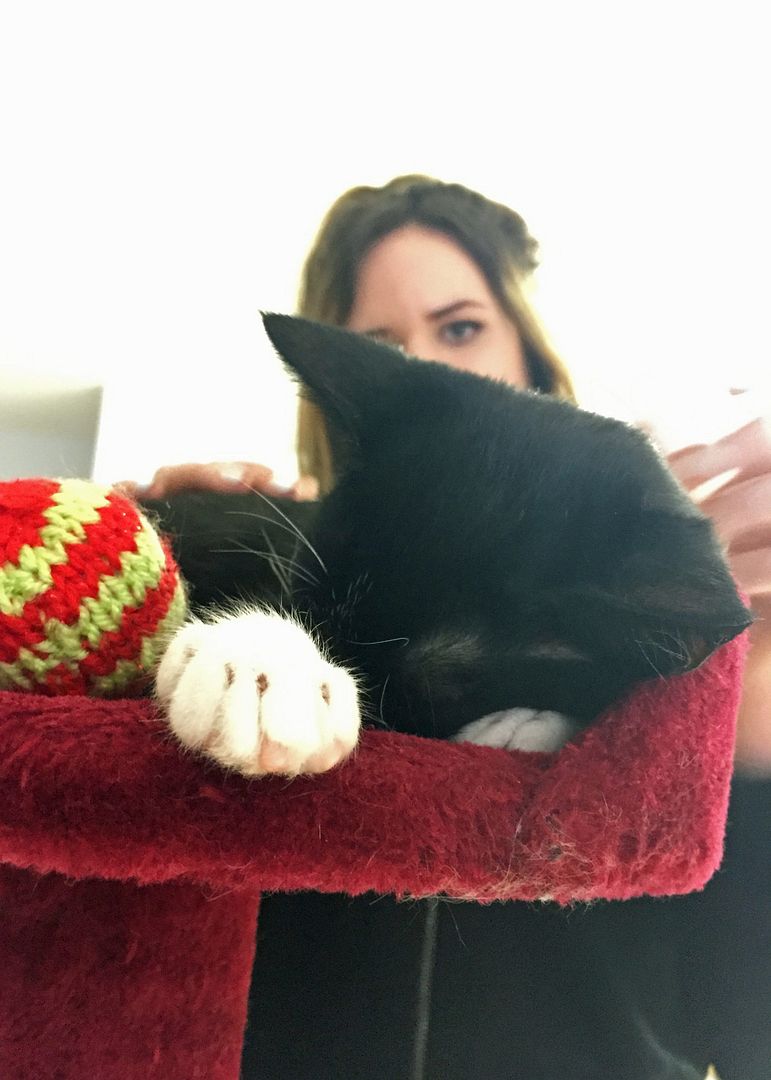 The cats were very cute, unfortunately most of them had curled up for a literal cat nap during out slot.
However when they did stir, they looked very happy, well kept for and enjoyed playing with the toys provided by the cafe. (Outside toys and snacks are not permitted.)
All cats come from
Westgate Ark
shelter in Newcastle and receive regular check ups from
Tyne Vets
. At night, the cats sleep in the shelter and a monitor links them to the staff's phones in case there is a problem.
Overall I did enjoy my experience.

The owner Katie (noticeable for her luscious Yorkshire accent and bright pink hair) is very sweet, welcoming and friendly. When my sister told her she was visiting from university, she gave Nadia a logo sticker to put on her laptop to remind her of her trip.

However I found the other two staff members ("the cat nannies") although polite, were a little withdrawn when we went. I did however go back a second time and they were a lot more chatty.

I would have preferred a little more interaction like you get at my local shelters. As a Tripadvisor review suggested, some introductions to the cats would have been nice - however to be fair, this is not standard in cat cafes.

In total, the entry fee, two hot drinks and two snacks came to £18.00. This does seem a lot for an hour's entertainment but consider it pretty worth it for something different to do in the city.

If we had wanted a quick £3 coffee and sit down, there is a Costa around the corner.



24 Pudding Chare
Newcastle upon Tyne
NE1 1UE
Muchos love,
Carla