Hey everyone,
I'm very pleased to announce the launch of a new series in these parts I've been planning for a little while now which is going to be called:
"Meanwhile In The North"
(aka: 'MITN')
Newcastle Quayside. You are excellent.
I believe the North East gets a bit of a bad rap.
It feels like the mainstream media has no time for us unless it's a local celeb flashing their drawers on a night out after too many jagerbombs.
Or that tired picture the Daily Mail gets out every year of Christmas revellers in the snow wearing bodycon dresses, heels and not much else.
You've all seen it. They use it every December. Snore. Next!
And believe me we can take a bit of banter.
North East types are very self-deprecating folk who don't really take ourselves too seriously.
But what seriously gets my goat (and I love goats) is when people outside the region think that's all we have: binge drinking, punch-ups outside £1-entry-before-midnight nightclubs, drunken stag parties.
Aye it can be like that, but show me a student city in the UK which isn't.
And
it's true that the North East promises a great night out. A great one, even.
But that's not
all
we're about.
And this is what the series is going to be covering: alternative things to do here, which you may not have heard of.
Oh and P.S: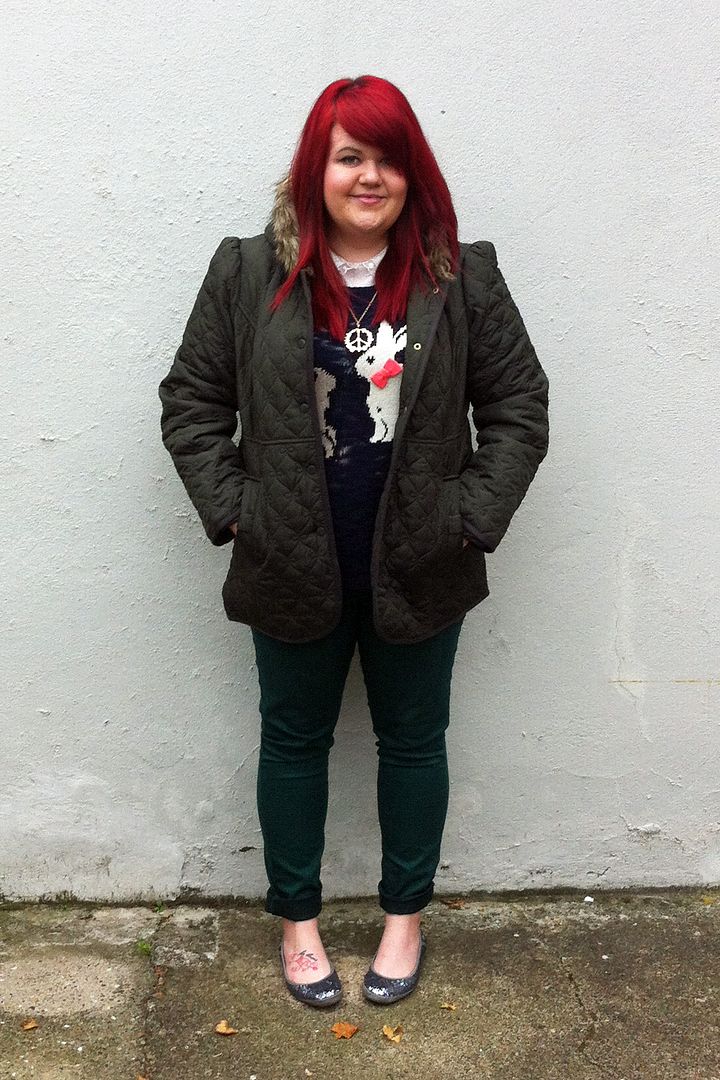 There you are. Northerner in a coat.
Two different coats, even.
So there.
So I'll be very pleased to welcome you all to the North, soon.
Just please don't leave streaky San Moriz tanning mousse stains on the towels. It looks like something else.
Muchos love,
Carla.