Hey everyone,
Although I'm not going on holiday until Autumn, I'm already starting my shopping!
Hopefully come October, Tokyo will still be cardigan/light-jacket weather: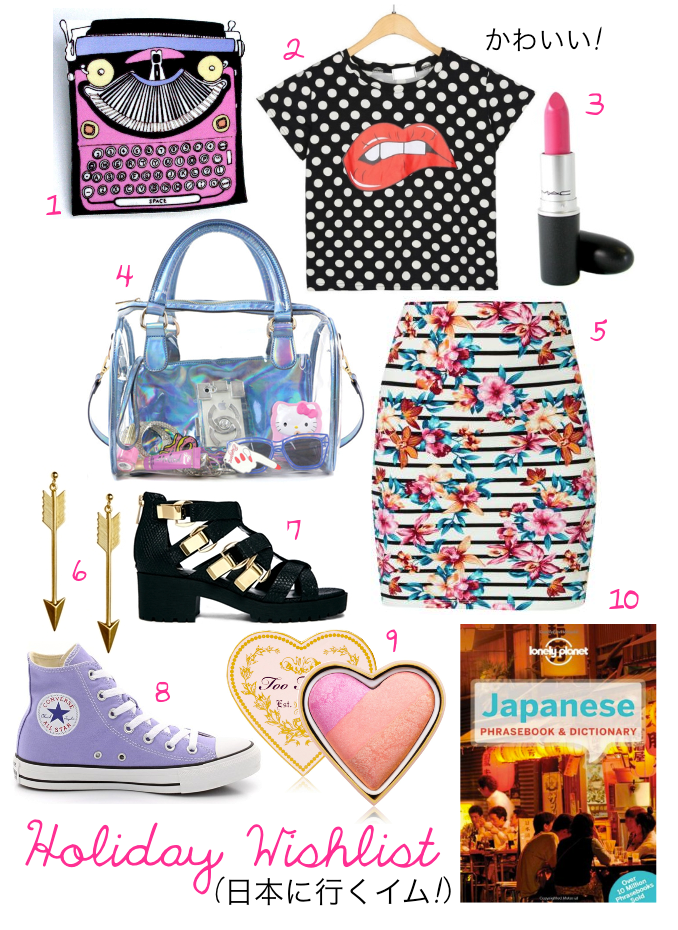 I've already bought the little phrase book along with my
Lonely Planet guide
and they've been really helpful.
Yes, I know the internet is full of resources but I like having a hard copy of something when I'm going travelling - especially as free wifi is scarce in Japan.
Although the owner of the apartment I'm renting via AirBnB provides a free pocket wifi device - just in case it's on the fritz and I'm in the middle of an unfamiliar city - I thought it would be best to bring along, as it's chock full of maps.
(Saying that, when I was backpacking I left my Lonely Planet Australia guide behind in my Sydney hostel my very first week…)
So I've been whipping my phrase book out on my commute, and it's actually really useful.
I have absolutely no natural skill with languages, but it's great for learning a few key phrases here and there as well as handy cultural hints
(no pointing with chopsticks, gift giving etiquette, no tipping etc.)
for various situations. It's under a fiver too, so well worth the money!
Have any of you guys ever been to Japan?
I'm around for just under two-weeks, staying in the
Koenji
area
(thank you Hayley for the tip!)
- I'm already planning on having a few days in Kyoto, as well as having specific days visiting the Akihabara area
(maid cafes, cat cafes and the Capcom Bar!)
, Jigokudani
(monkeys!)
and Mt. Koya
(temples!)
.
But any specific tips would be wonderful!
Muchos love,
MessyCarla