Hey everyone,
Autumn is the time of the year I'm most likely to have a weekend away. Ticket prices drop along with the temperature, so it's much more comfortable to wander around taking in the sights.
There are also more opportunities to nip into cafes for a cheeky hot chocolate and cake, which is really what life is all about.
I'm going on a few jaunts in the next few months - I'm visiting
my sister
again in Glasgow next month
(I try and go before her semester really kicks in and she is inundated with work. Unlike me, 'procrastination' is not a word in Nadia's vocabulary. Which is ironic, seeing as she's an English student)
.
Then in November I'm going to Plus London 3 and in December I'm going to London again to see Placebo.
So I thought I'd write a blog about my packing essentials for weekends away.
I must admit before I went backpacking I had a habit of taking everything but the kitchen sink with me. But in recent times I've learned to be more stringent. Sort of.
Anyways, here is what I pack:
CLOTHES AND ACCESSORIES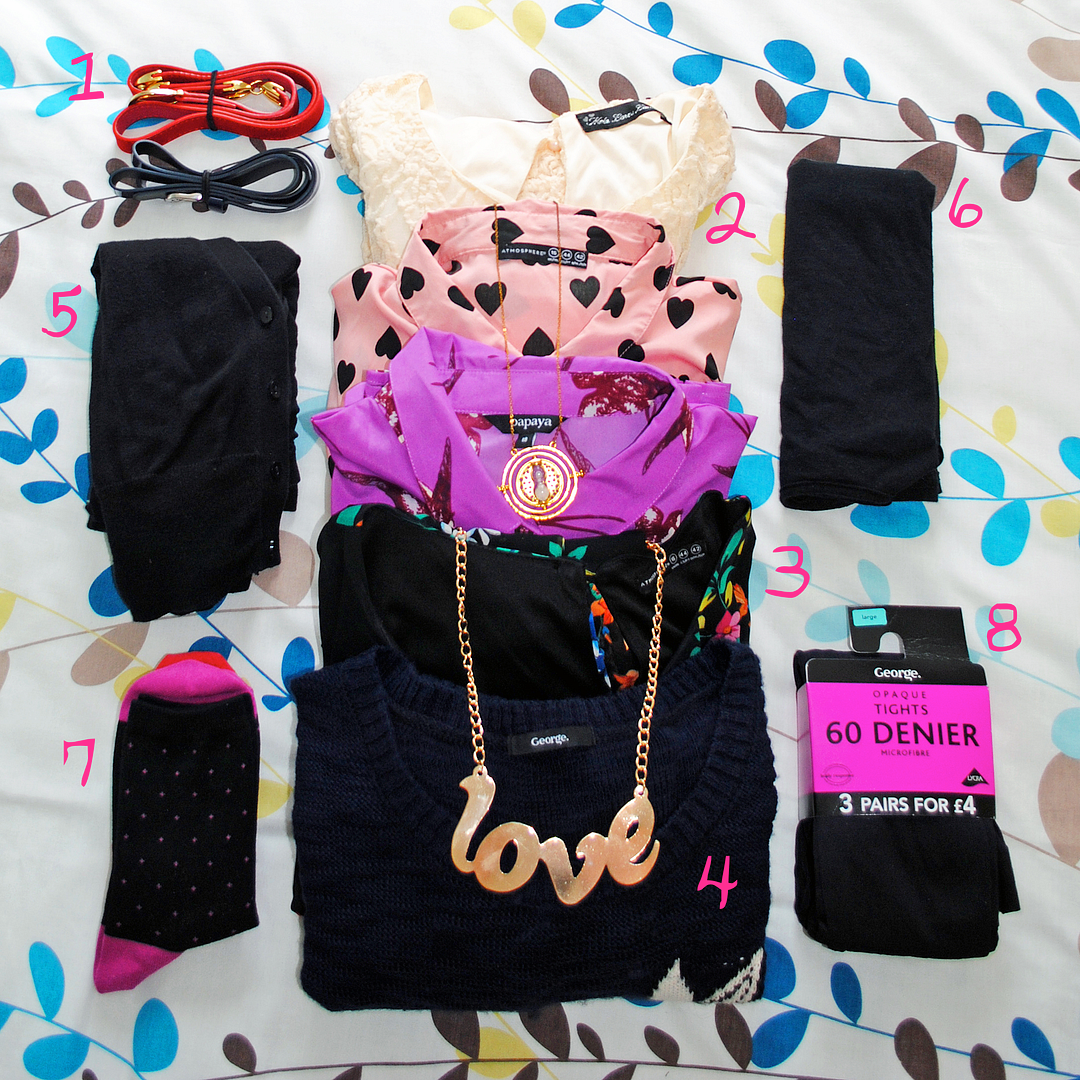 1: As you know I love my belts. I take one one dark and one bright, then tie with hair elastics which I can use later.
2: For a weekend break (Thee days, two nights) I take three day dresses.
3: I also bring a dress suitable for the evening, for when we go out for a meal or if we end up going dancing.
4:
A snuggly jumper in a neutral colour that can easily be thrown on top of any of my day dresses when it gets chilly.
(Yes, this is my bunny jumper!)
5: A cardigan, in a dark colour. Black is always good. Not only for the cold and fashion's sake, but handy to have in case you visit a religious building and you need to cover your shoulders.
6: Vest top/singlet. Great for putting on under dresses when it's cold, or use as a pyjama top/to slum around your hotel.
7: Socks. Self explanatory.
8: I tend to buy a new packet of tights for when I'm going away so I don't have to worry as much about ladders and holes.
ALSO: Pack underwear. I didn't think I had to show this as you really don't need to see my drawers.
And bring a coat, too. Yes, Geordies do wear coats sometimes.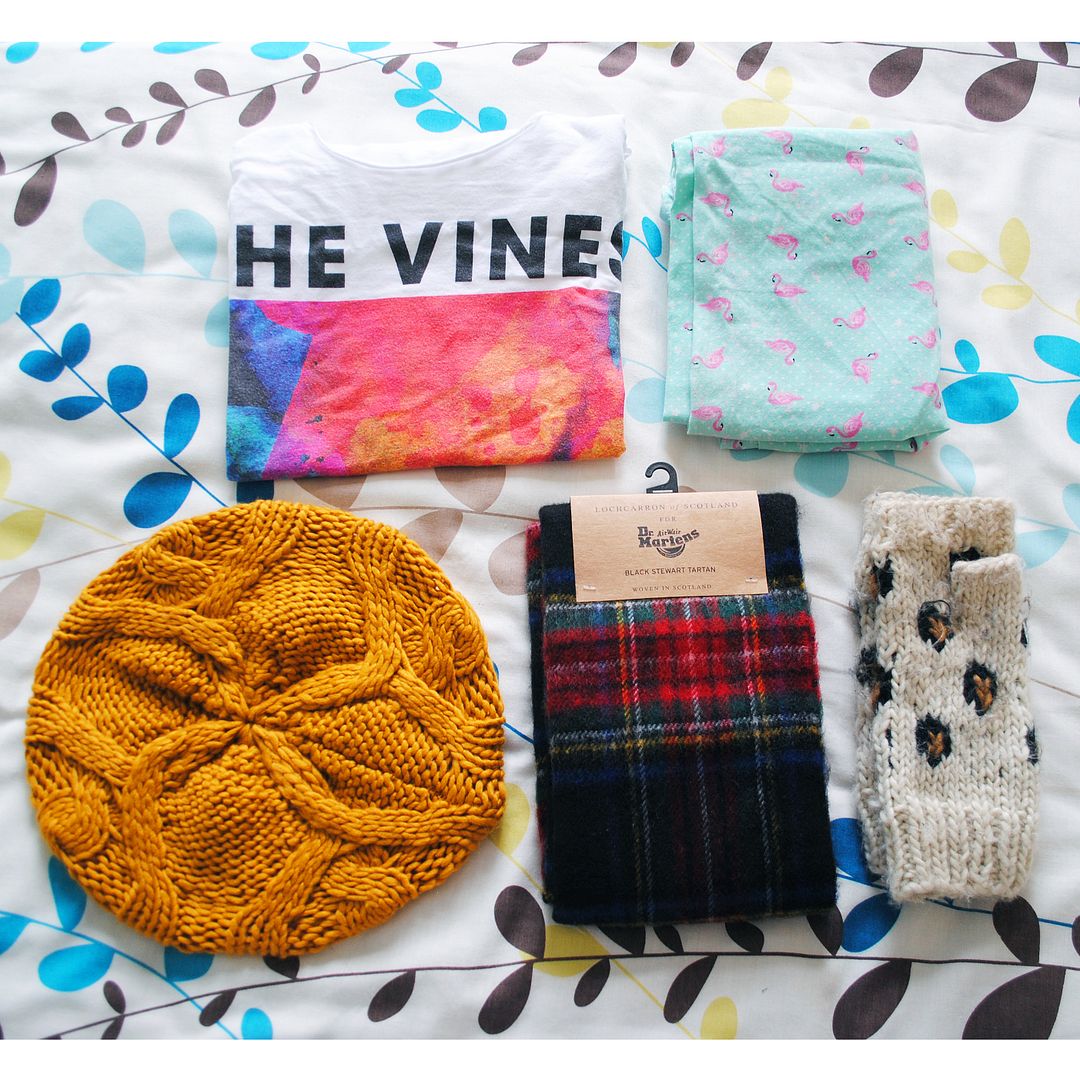 Don't forget to pack your pyjamas - I've done this several times and had to ask friends for a loan.
(I mostly sleep in band t-shirts from my youth and Primark pyjama bottoms as that's how I roll.)
Also bring a hat, a scarf and gloves or mittens. Although don't wear these to bed.
(Though you can if you want to, I suppose.)
SHOES
During Autumn and Winter I pretty much live in boots anyway - so will either bring my
black Dr Marten 1460 boots
or my black Bearpaw wool-lined boots.
I also bring a nice pair of flats to wear in an evening.
I hardly ever wear heels, but if you'd like to bring them - go ahead!
This may sound like an obvious tip, but be sure to wear - not pack - your heaviest boots or shoes to save lugging them about. Or worse, going over your weight limit if you are flying.
Another tip is to roll your socks, hosiery and underwear into your footwear to save room in your bag.
TOILETRIES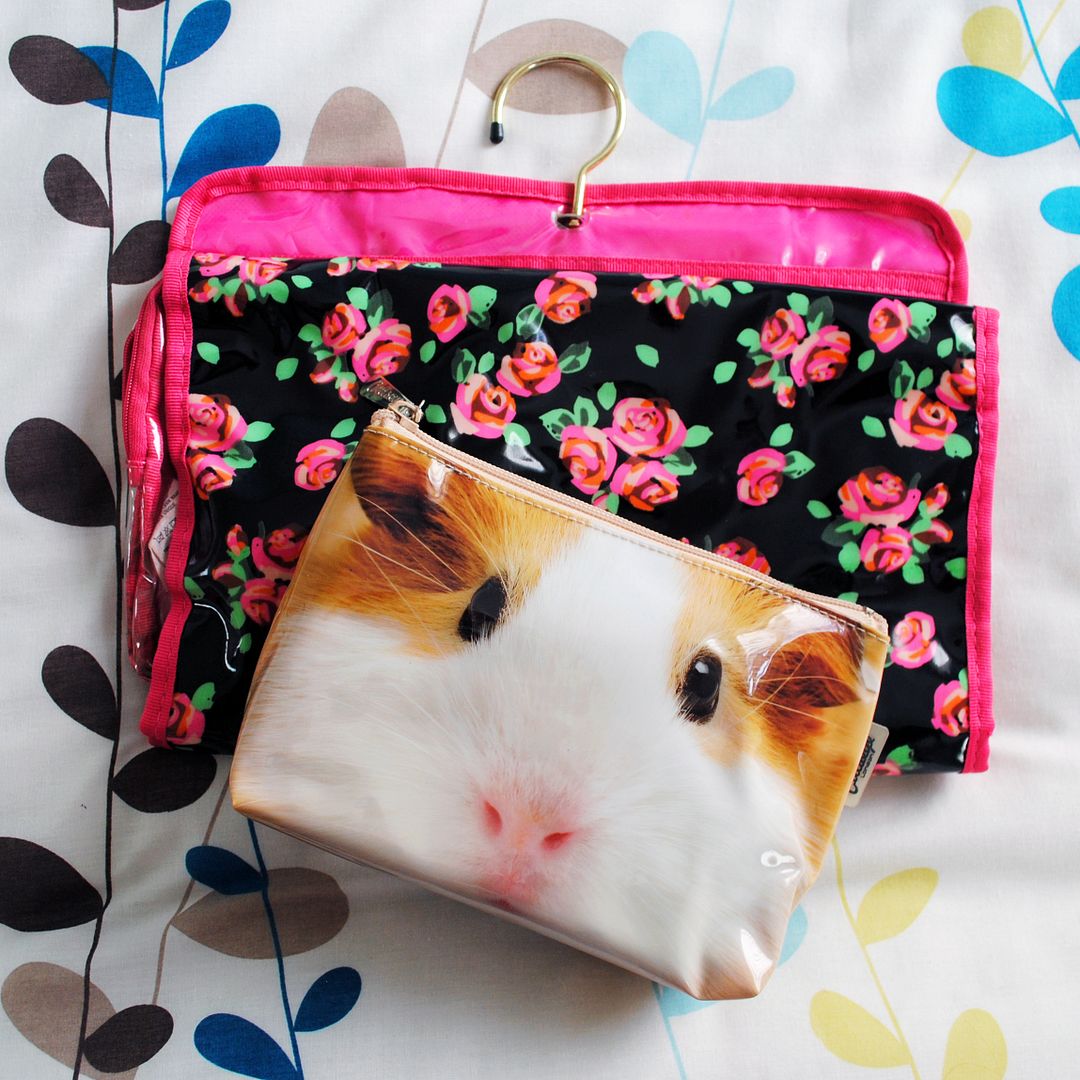 My favourite kind of washbag to travel with is like the large floral one.
You can find them on eBay and in homewear stores - but I got mine in Primark for under £5.
They fold out with different section and you can see everything you have in front of you.
The hook also make it easy to hang onto bathroom doors or the shower while you're getting ready (this was a lifesaver while saying in hostels!).
Or if you can fit everything into a regular wash bag, then ten points to Gryffindor!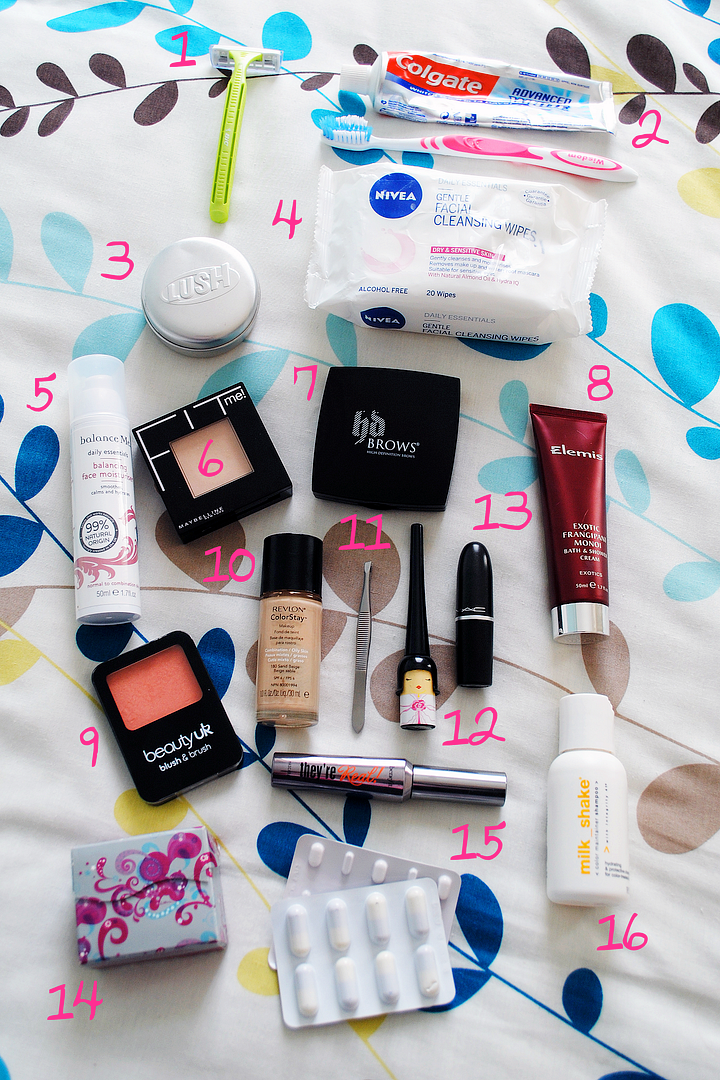 1: A razor.
2: Toothbrush and toothpaste.
3:
Shampoo and conditioner. I personally love the Lush shampoo bars while travelling as they're so compact and you don't have to worry about a
MAJOR SHAMPOO EXPLOSION
.
Karma
is my favourite, but
Godiva
is also great as it has lots of conditioning ingredients included.
4: Face wipes.
6: Setting powder: Nude Beige by Maybelline.
7: Brow palette: Vamp by HD Brows.
8: Soap/shower gel.
9: Blush: Rustic Peach by BeautyUK. This has a small brush included which I don't normally use, but it saves me bringing my big blusher brush.
10: Foundation: Sand Beige by Revlon.
11: Tweezers.
12: Eyeliner. I got this from eBay and really love it! (I also forgot to put a number by my Mascara - this is They're Real by Benefit.)
13: A lipstick. I adore lipstick, but have to limit myself to one or two at the most. This is Russian Red by MAC which is great for day or night.
14: Sanitary products.
15: Medication. I always bring paracetamol, stomach tablets and travel sickness pills just in case.
16: Just a hint: if you have travel sized/sample products lying around from magazine freebies or beauty boxes that you aren't in a hurry to use, put them aside in a box and they're great for short trips away!
DON'T FORGET!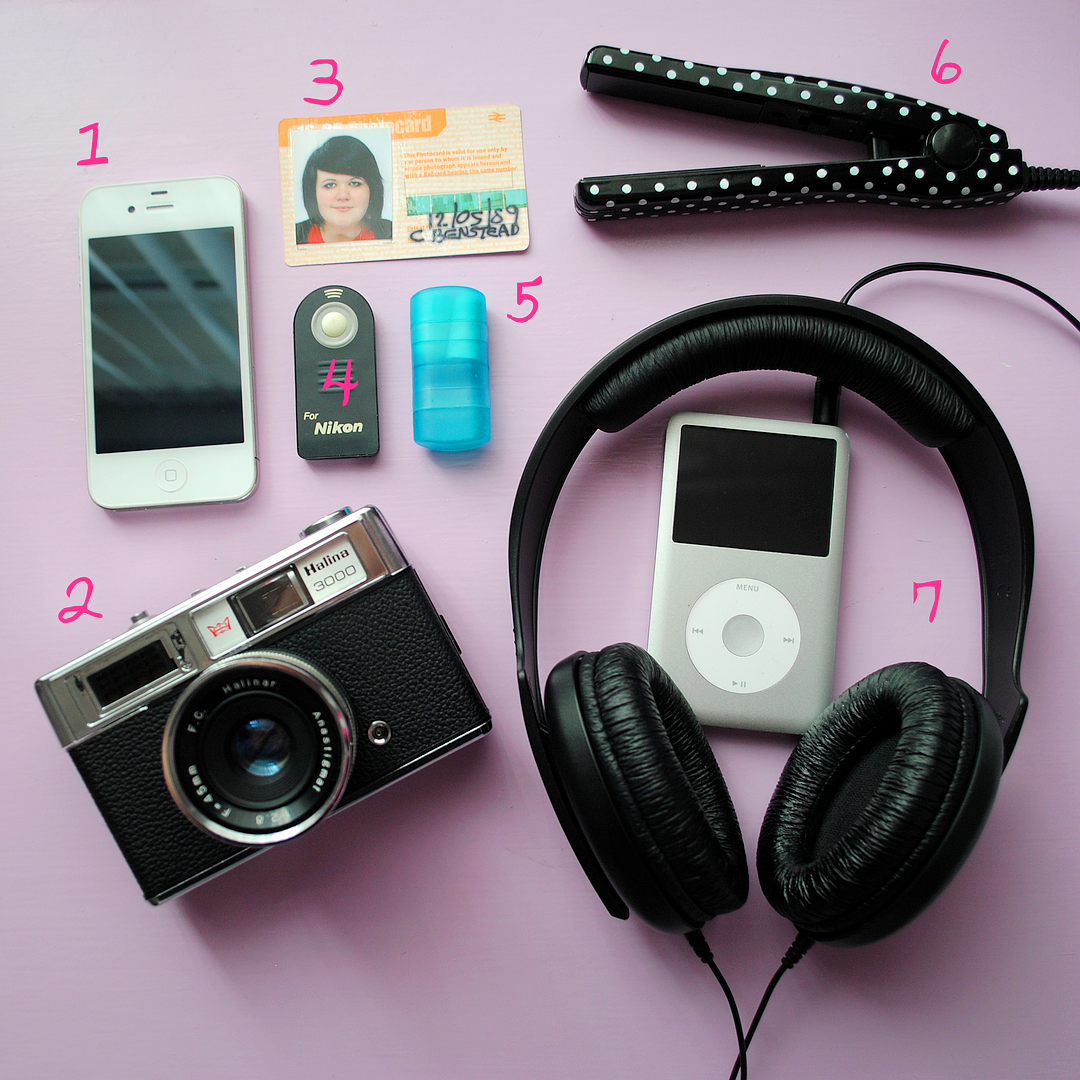 1: Phone. If you have a smartphone, this is extra handy for maps, looking up restaurant/excursion reviews and making notes of your reservations.
(I always screenshot confirmations to save time and not have to be scrambling in my bag for printed documents).
2: Camera. I was using my DSLR to take these pictures so please enjoy my Helina 3000 standing in for the photo's sake!
3: Travelcards and passports if necessary.
4: Camera remote. This is very useful if you are going somewhere rather secluded and there is no-one around to take your photo. Just set your camera up and click. This only cost a few pounds from eBay!
5: Earplugs. Essential for sleeping on transportation, and also if your travel buddy snores like a rhino with catarrh.
6: Travel hair straighteners. Most hotels and hostels have hairdryers, but if you use hair straighteners you can pick up a cheap pair for around £5.
(Look out for these around Christmas - they're always being sold as inexpensive stocking fillers.)
7: iPod/MP3 player and headphones. I can't travel anywhere without music, and your fellow travellers will love you if you have noise reduction headphones.
ALSO: If you are leaving the country, be sure to pack a travel power adaptor.
These are pretty inexpensive at home, but if you are in a touristy area and have forgotten yours the price will be sky high (especially at the reception desk of your hotel).
Remember if you do forget anything, it's not the end of the world and you'll be able to find it somewhere.
But it's the last thing you want on your holiday to be running around trying to find a pharmacy before it closes because you have an upset stomach. Been there, my friends.
I hope you've enjoyed this, and let me know if you're going anywhere nice this Autumn!
Finally because this is (supposably) a fashion blog, I'll include a picture of my favourite outfit at the moment because I haven't featured it yet.
You'll also be seeing it in my next post, but for now: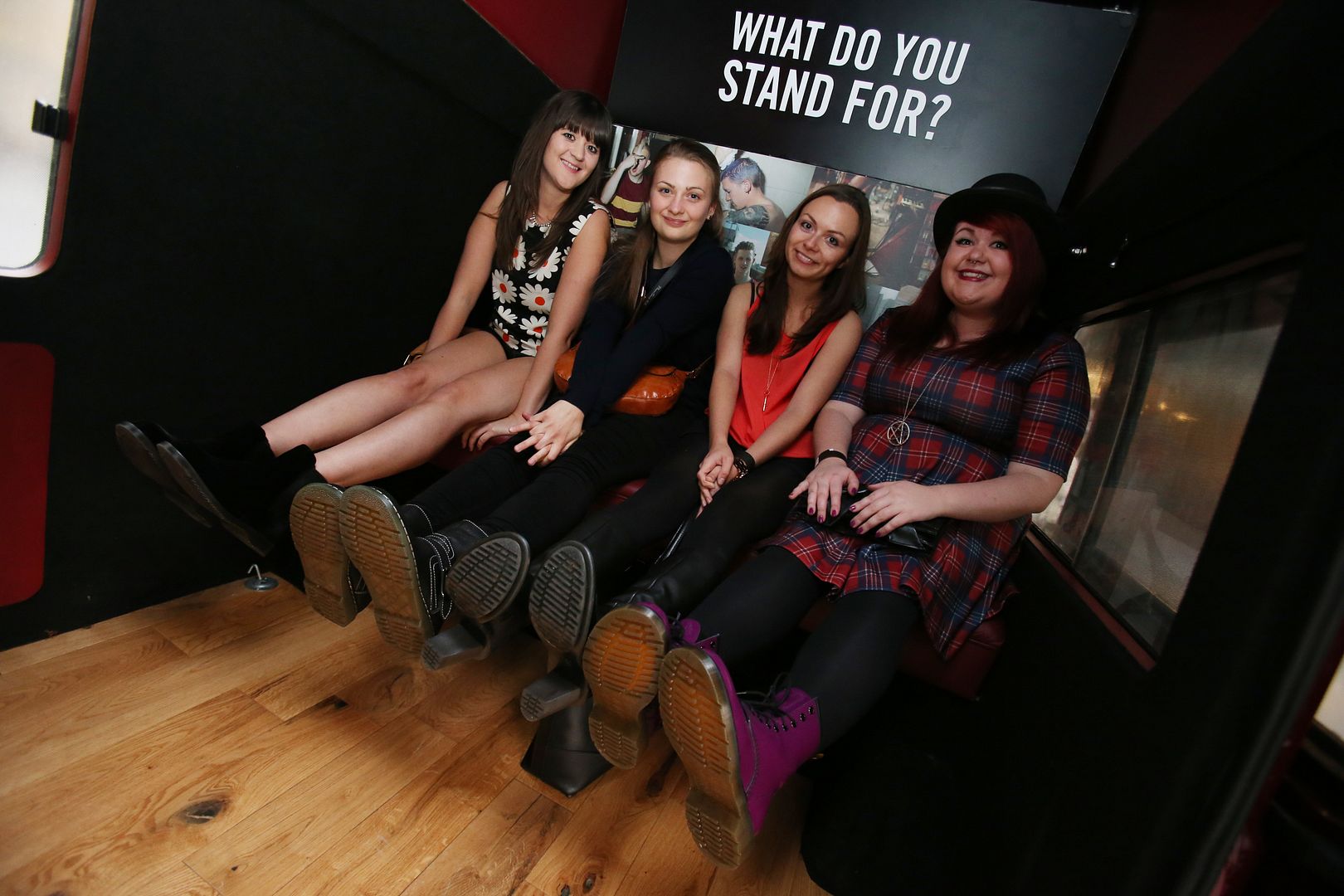 HAT: Vintage
Muchos love,
MessyCarla
DISCLAIMER:
Post in collaboration with
Superbreak
. As always - all words and opinions are my own.