Hey everyone,
Remember me?
I decided to take an unscheduled holiday from blogging in August.
Not for any reason in particular, I just felt I needed a little break.
However with Autumn pending I've been feeling very motivated lately, although I haven't posted in September yet as surprisingly I've been rather busy.
I think a lot of me feeling 'meh' is that I'm all summer-ed out.
I had an Australian summer from September last year, right through to when I came home in Feburary. And and although it was rather chilly until March, we had a surprisingly good Spring and of course a heatwave this Summer.
I'm not usually one to moan about the heat - but really, I'm done for a while with sun dresses and light airy cardigans.
Bring on the thick knitwear and snuggly coats!
And hats to hide my roots.
I bought this coat ages go and hadn't had a chance to wear them until this this week.
You can really feel the seasons click.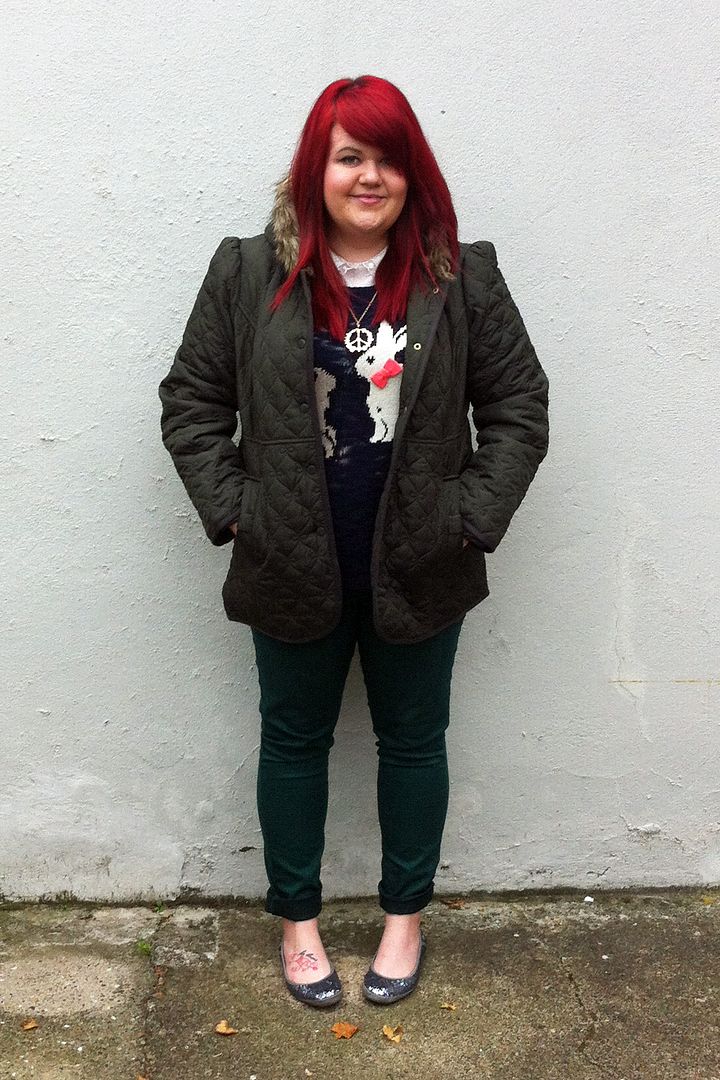 COAT: George
JUMPER: George
TOP: George
JEANS: Dorothy Perkins
NECKLACE: eBay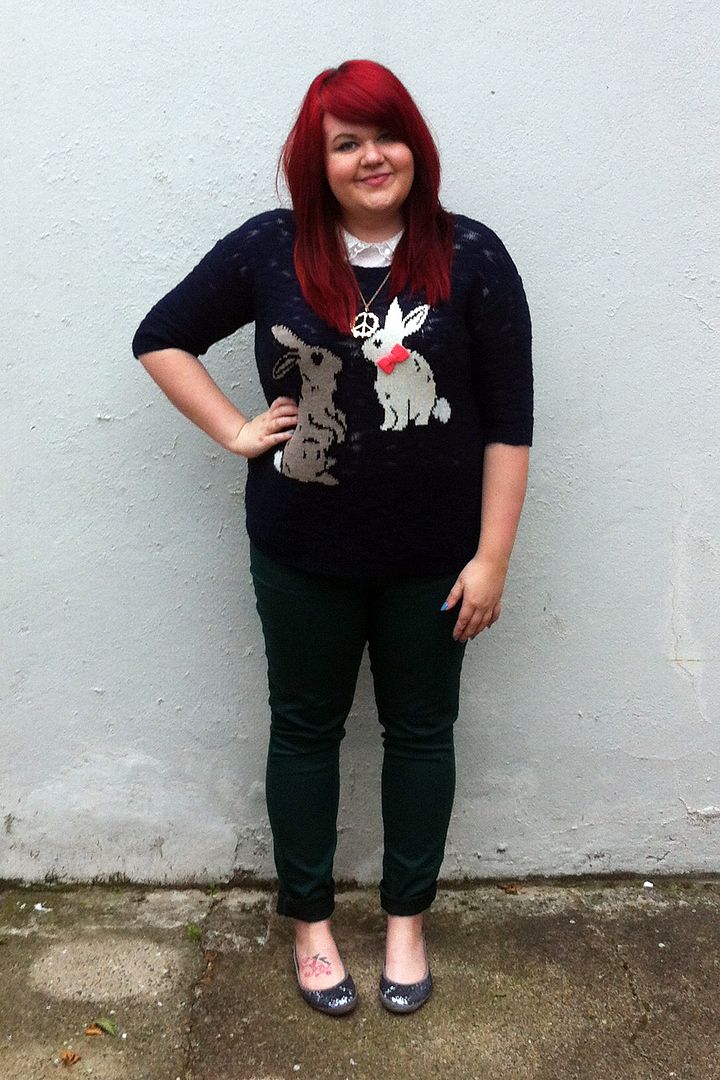 I've been after a cute, collared top I can easily put under a lot of things.
It did have a peplum bottom however that I wasn't too keen on so I simply chopped it off.
My personal style challenge for Autumn/Winter is to wear more separates.
Dresses and belts are becoming my comfort blanket and I'd like more variation in my wardrobe.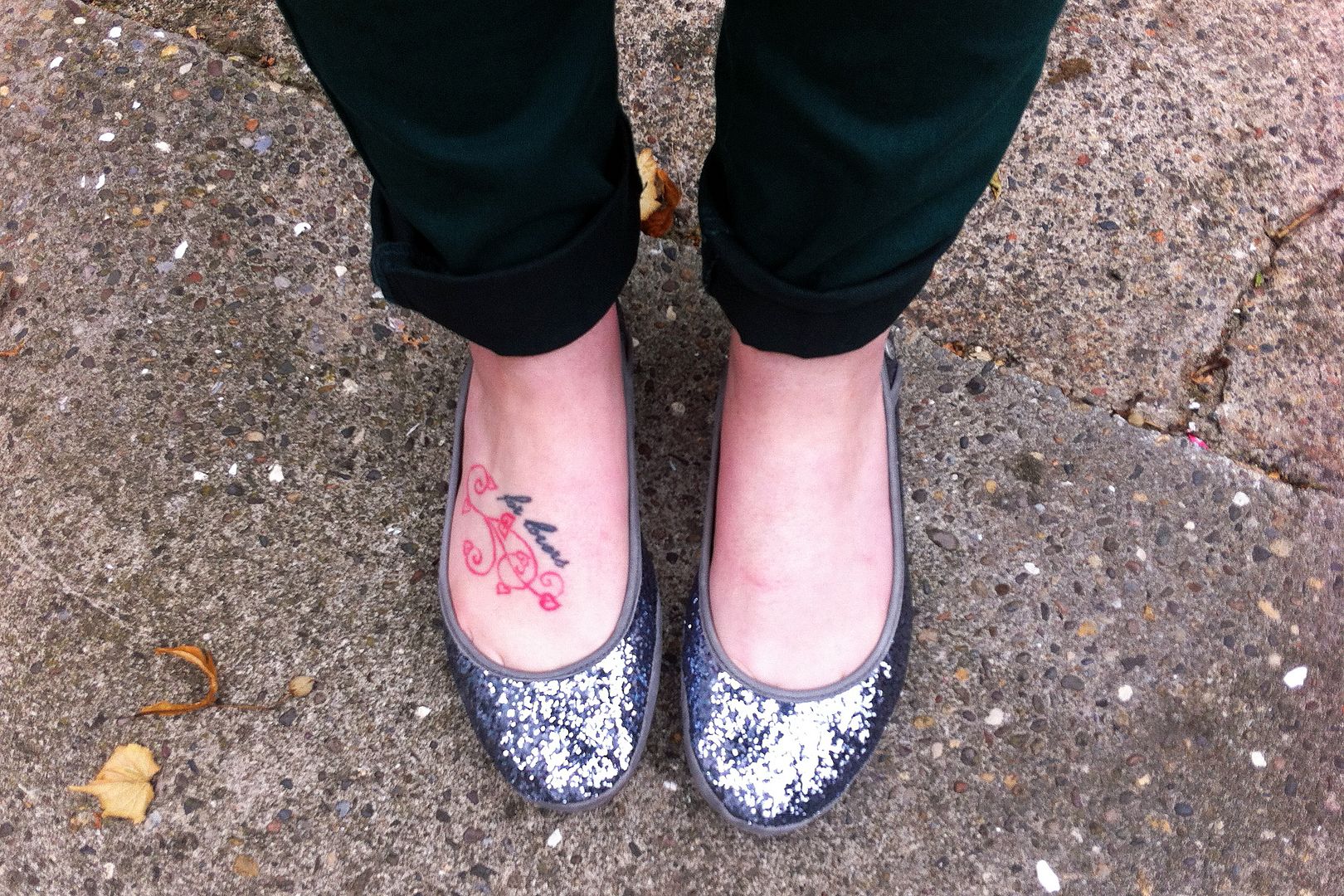 I was sent
these pretty sparkly shoes
quite a while ago and I've been wearing them pretty much constantly. I can't believe they're
Uggs
- I didn't even know they made ballet flats!
They are easily the comfiest pair of the shoes I've ever owned. I have funny feet - it takes me ages to break shoes in and even then if I'm not careful I always end up with blisters. But these are lined with sheepskin inside (so will keep my tootsies warm in colder months!) and gum rubber on the outside.
I was also recently caught in a rainstorm in these shoes - and they look as good as new!
Usually I'd only spend up to £15 on flats, but these really are worth the £80 investment.
In other news after a few months too long, I finally had my hair cut and restyled.
I've been growing my hair for well over a year now, so didn't want much taken off the length.
So Chris put on a treatment, gave me lots of long layers and because I was going out on the evening waved it to finish: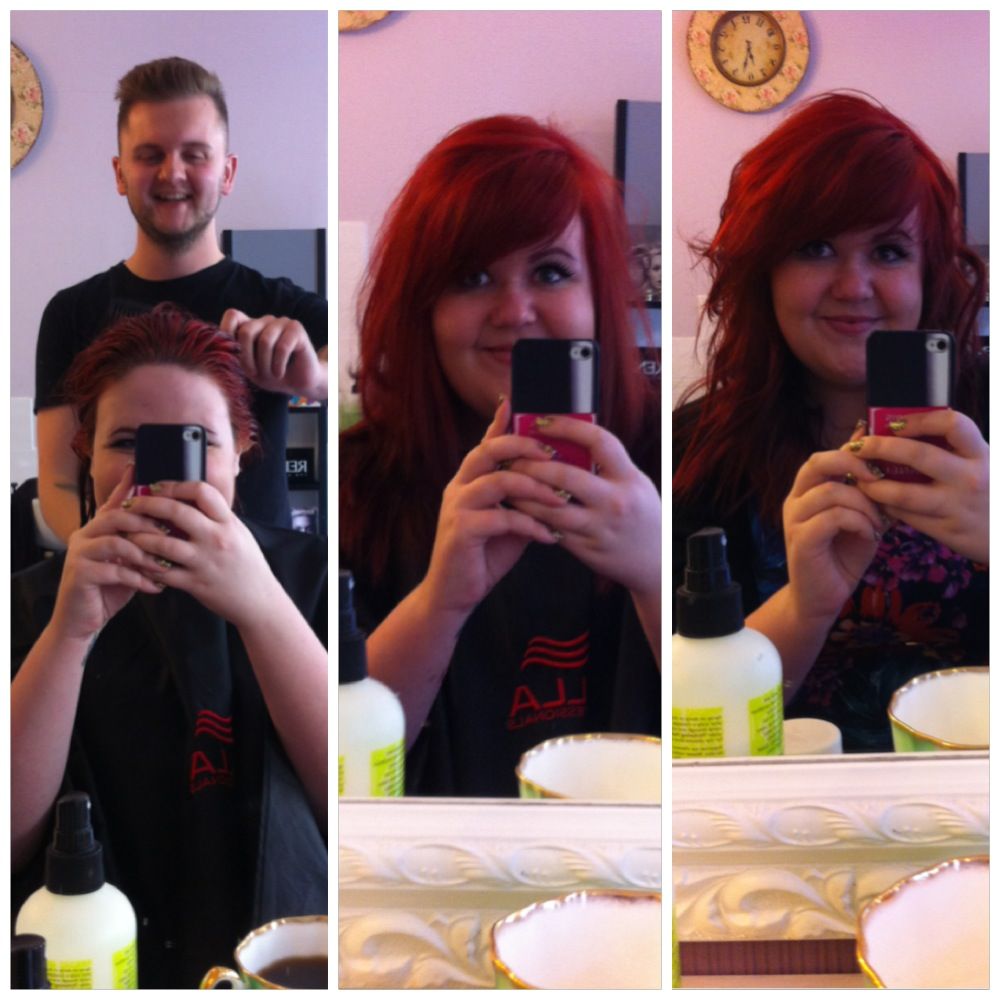 Channelling Ariel!
("Look at this stuff, isn't it neat?...")
Ask for Chris, and tell him Carla sent you!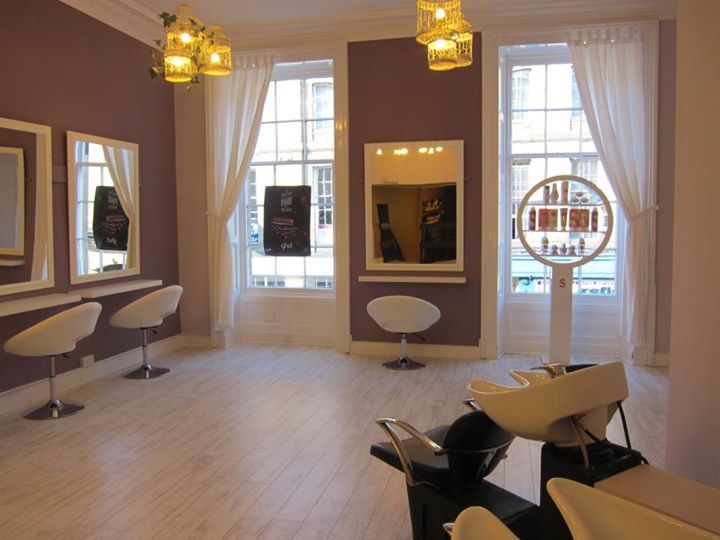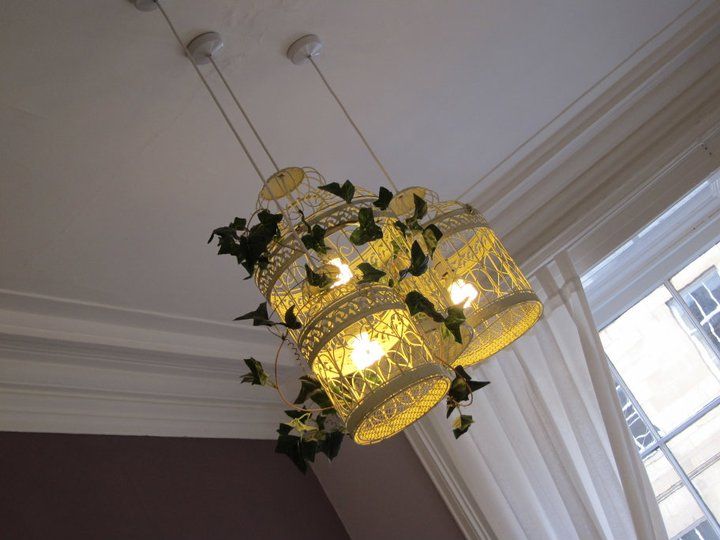 The beautiful Birdcage Salon.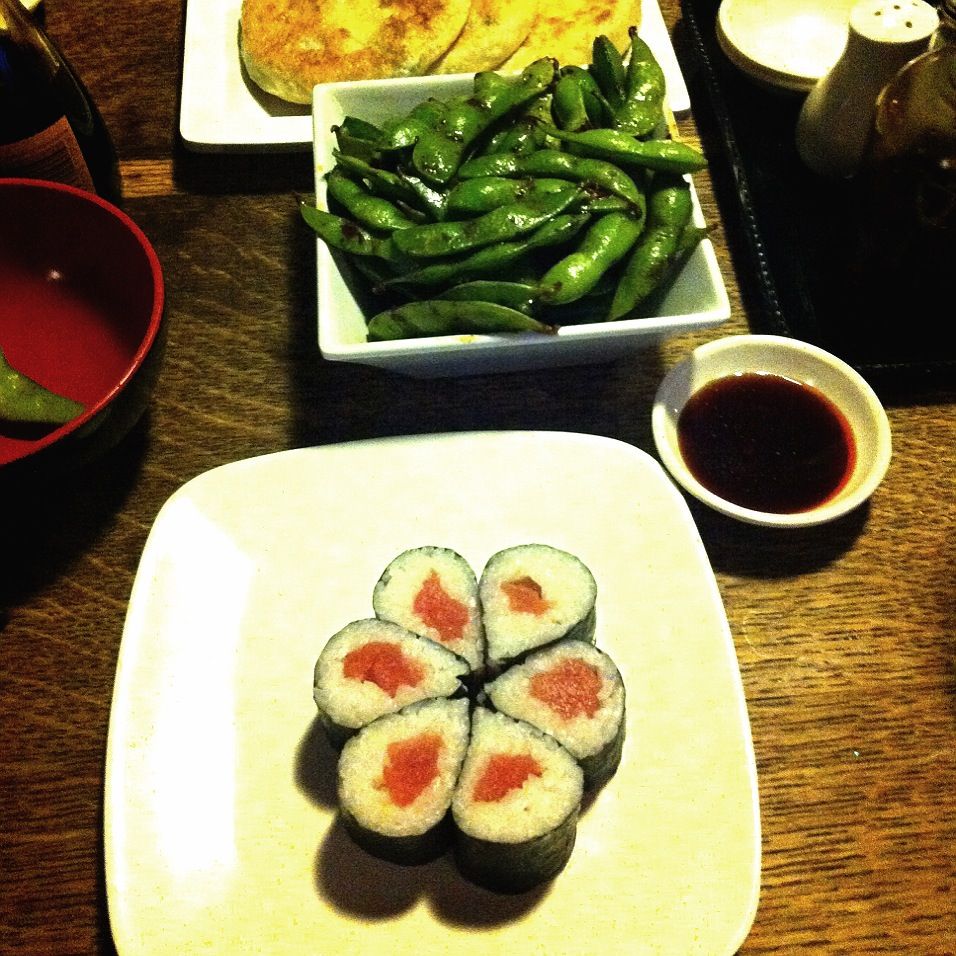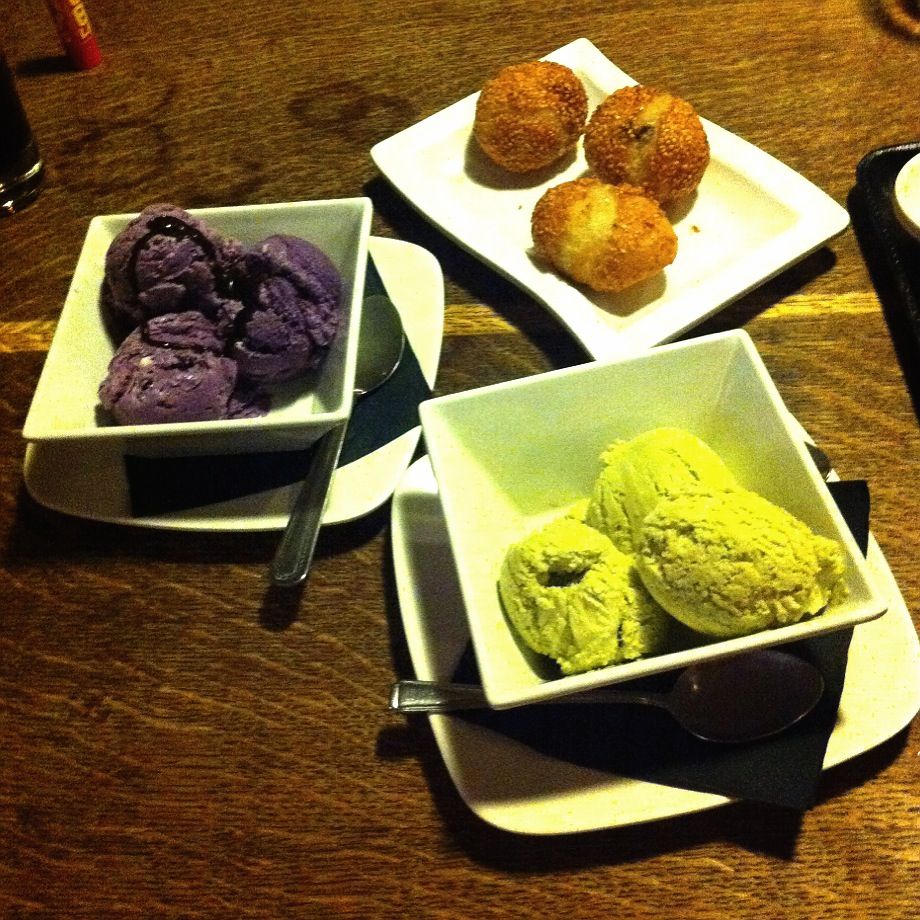 I had tuna maki, salmon temaki and spicy edamame.
And for dessert we shared green tea and taro ice cream with chocolate jin deui.
Muchos love,
MessyCarla.