Hey everyone,
This is a bit out of the ordinary for posts I usually do.
But I am currently completely smitten by the ModCloth plus size range.
I remember ModCloth emerging around the MySpace days.
A lot of the Electro/Synthpop bands I loved wore their wares, and I was always super jealous I couldn't find anything as bright and kitsch in my size.
But I absolutely love all of the pieces here, and best of all this isn't an exclusively 'plus size' range - the sizes of some items
(over 900 of them!)
have simply been extended.
My only niggle is I wish the items were photographed using models instead of mannequins, so I could see how everything hangs on a real body.
However, if you click the 'review' tag, lots of reviews come accompanied by a user uploaded photo - and these are girls of all shapes and sizes! Also be sure to check out the
Style Gallery
.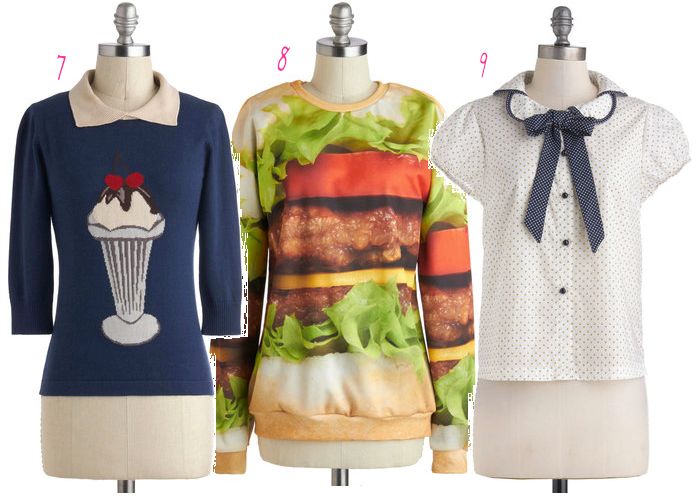 I could have honestly gone on and on featuring every piece from the site.
Basically if I designed a range of clothes, it would be very similar to what you see above: bright, kitschy, lots of patterns and a hint of rockabilly thrown in for good measure!
Muchos love,
MessyCarla
NOTE: This is not a sponsored post, I'm just a big flailing fangirl! ;)