Hey everyone,
Spring has definitely sprung. And by sprung I mean that Twitter exploded last week because we got one day of sunshine.
However spring also means it's still chilly enough to wear pretty knitwear, and there is a really great selection at Asda right now with everything under £20.
As much as I adore dresses, and definitely feel more 'myself' and confident in a dress, I'm trying to get into the habit of wearing separates again.
(Even if that means a jumper over a dress...)
Here are some of my favourites from the changing room: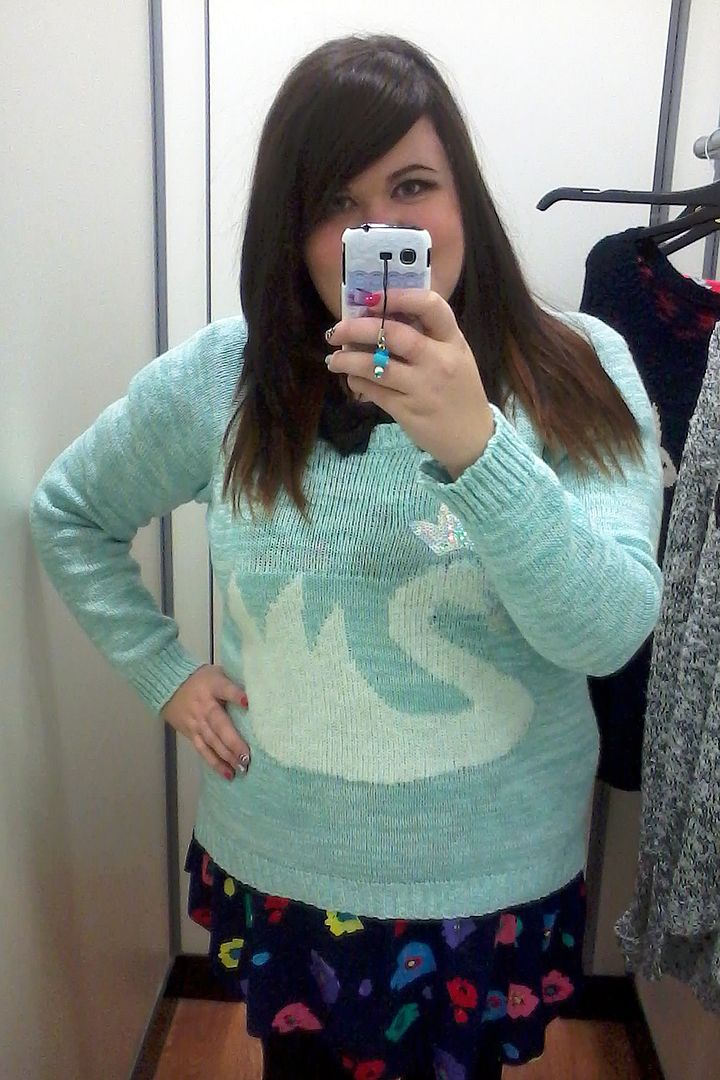 I tend to size up for jumpers, so this is a size 18. It's a lovely lightweight material, which is my favourite for jumpers, but I could have easily sized down for this as it's very generous.
Looking again now, I'm definitely going back to buy this.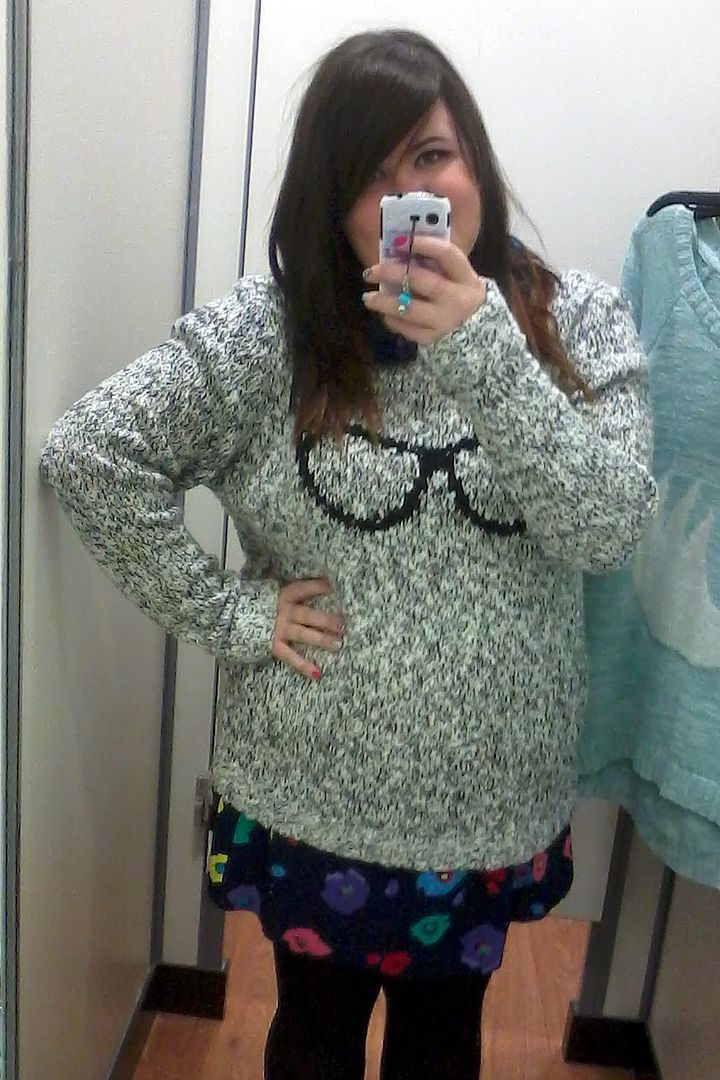 Again this is an 18, and again, very generous sizing. This is a much heavier material to the swan jumper, and the third one below.
The grey pattern is so cute, and reminds me of something you'd see in Topshop for a fraction of the price.
However I found it a little too long for me, and I definitely prefer a more lightweight material.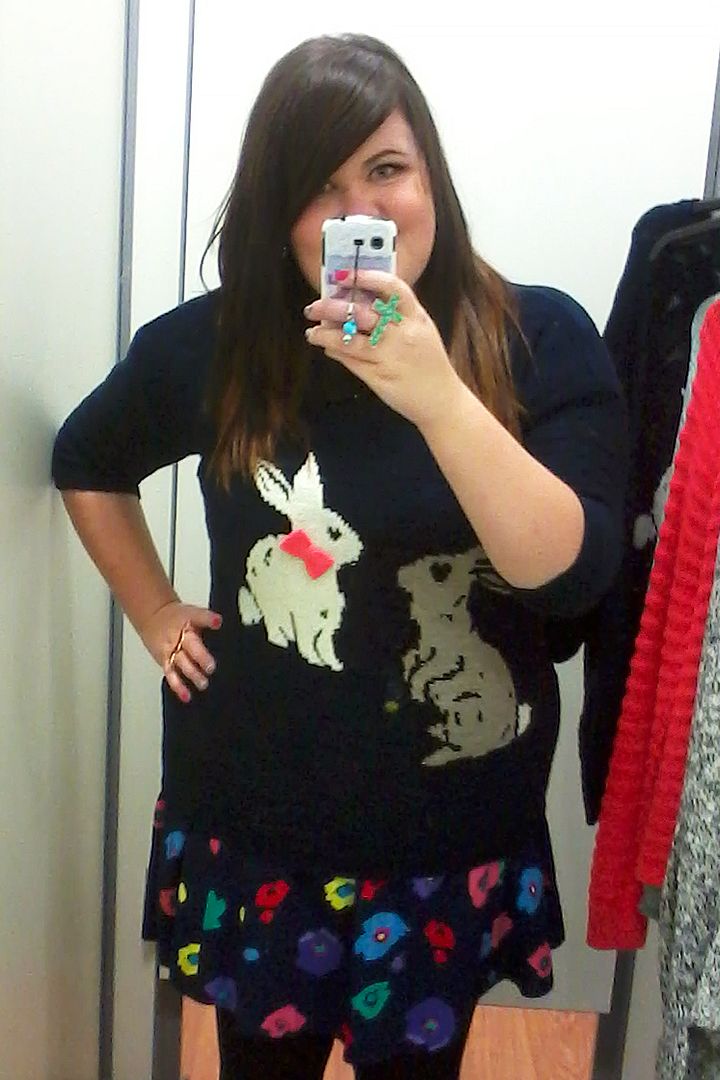 This is a very similar shape to the swan jumper, except it has 3/4 length sleeves (my favourite!) and is more of an oversized fit. There were only size 12s on the rack, but looked very generous - and lo and behold it fits perfectly!
So if you're like me and prefer a more fitted look, definitely go for several sizes down.
I ended up buying this as it's just so cute - however I will take very good care of it, as I think it will stretch out a lot after a few washes.
Here are some more of my favourite from their knitwear this season.
I want everything!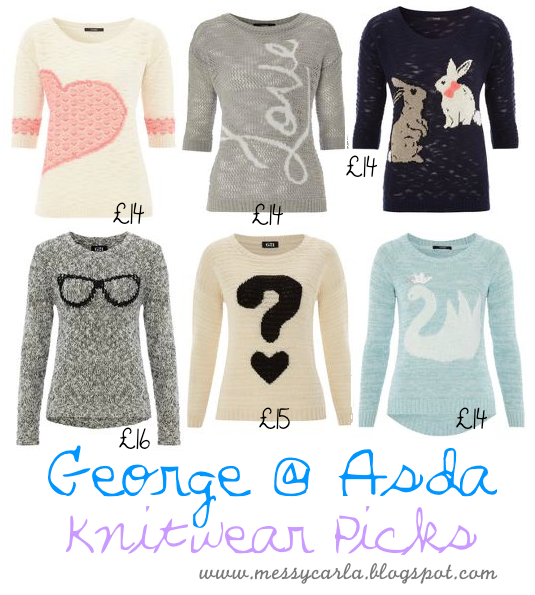 What do you guys think? What's your favourite in the range?
Would you have gone for the bunnies too, or something else?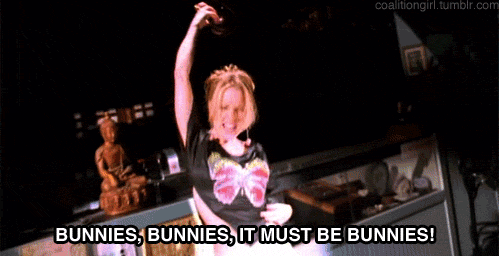 Muchos love,
MessyCarla