Hey everyone,
I finally succeeded in my quest to find the perfect leather
(well, pleather)
jacket.
It's such a wardrobe staple I feel I've been missing, but never quite found one that fits me properly
(most seemed to ride up at the waist while squishing my breasticles)
and I've been wearing this constantly since I bought it a few weeks ago.
I had a bit of a rummage through the sales, and found this amazing Henry Holland dress half price for £25.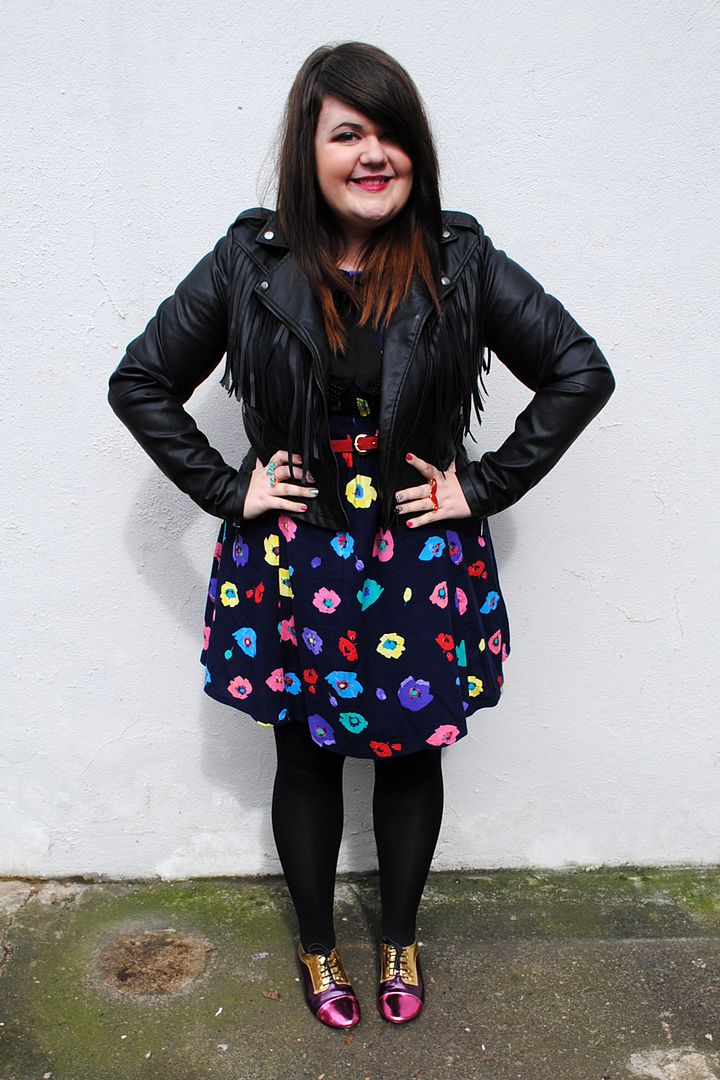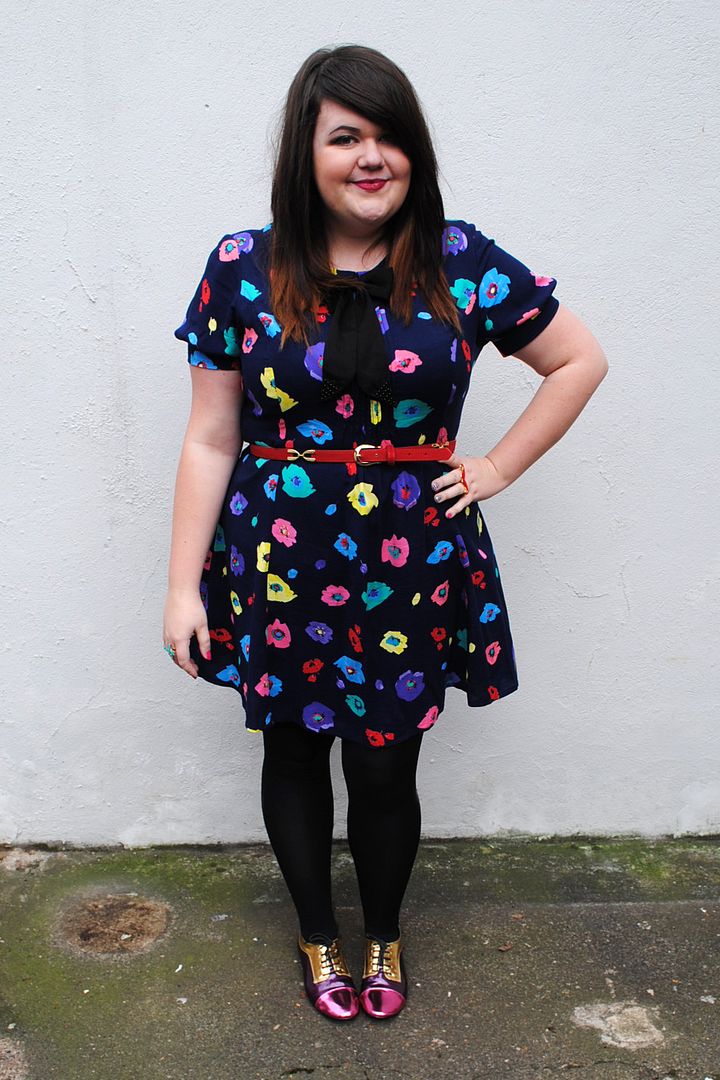 DRESS: H! by Henry Holland
JACKET: Primark
BOW: Customised ASOS necklace
BELT: Dorothy Perkins
SHOES: ASOS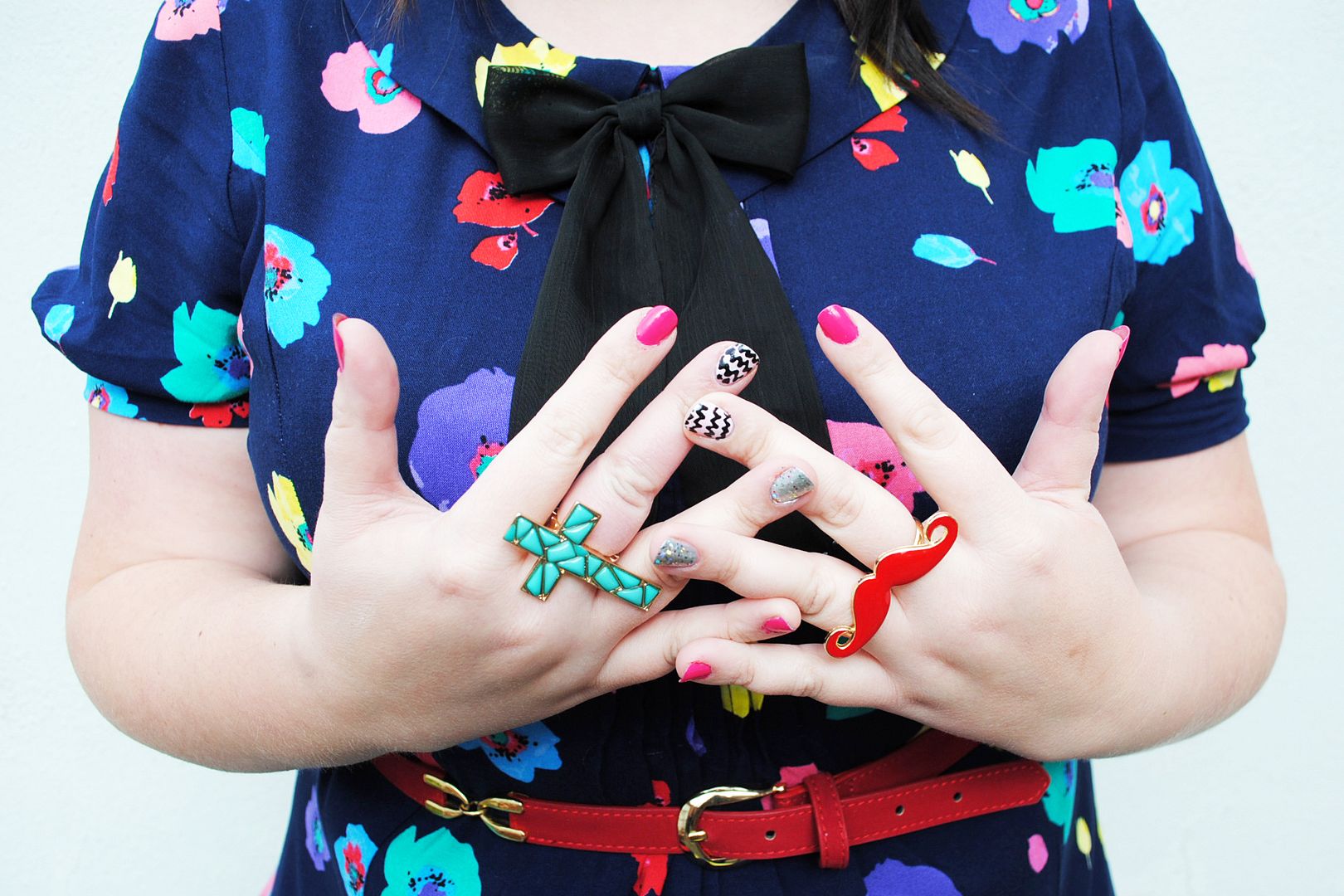 NAILS: Fuchsia Power by Sally Hansen, Silver by Barry M, a brand less white polish and Model's Own Nail pen.
They have lots of
statement jewellery
peices which are great quality for the price you pay so definitely go and check them out!
I hope you don't mind that I don't have a makeup look/face of the day picture to go with this post, but my skin has been very problematic lately and I'm rather self conscious of it.
I am wearing a NYC lip stain here in shade 494/Smooch Proof. The packaging suggests they can last for up to sixteen hours, but they start to fade for me after an hour or so.
They're very affordable though at £3.99
(and there are some on Fragrance Direct right now for only 99p)
so great to try before buying the Revlon or Clinique ones with a higher price tag.
After a shaky few weeks lately, I can feel my blogging mojo coming back.
I'm planning lots of posts,
including an updated room tour since I redecorated
, and am thinking of starting a monthly favourites series as I always enjoy watching those on YouTube
(though mine will mostly likely still be in the blogging format)
.
If you have any ideas on what you would like to see in future posts, remember I am always open to your suggestions - so feel free to write me a comment or send me a tweet or email! I always love hearing from you.
I'm very overwhelmed with the response to my ASOS giveaway
- you have over a week to enter if you haven't done so yet!
Finally, I'd like to wish a happy 22nd birthday to one of my best friends,
Daniel
.
I owe you a Nandos date and some drinks when you're finished smelly dissertation work.
Many happy returns, baby cakes.
Muchos love,
MessyCarla