Hey everyone,
It's been funny old weather lately hasn't it?
But thankfully, it appears Spring arrived in Newcastle today.
I picked up this dress in the New Look sale for only £10 which was awesome - I've always wanted a white lace dress, but all the ones I'd tried previously make me look a little frumpy.
But this one is just right!
(And reminds me of my black Urban Outfitters dress which is currently still at Hayley's house in Melbourne since I went over my luggage allowance. I really need to sort out sending that back to me in the UK - sorry my stuff is still cluttering up your place!)
It's only a size 12, which obvious I am nowhere near - but it just goes to show how important it is to try something on.
Also if you follow me on Twitter
, you'll know I've been whinging about feeling under the weather since Saturday so I've hardly left my bed.
However I was feeling better today, so hooray!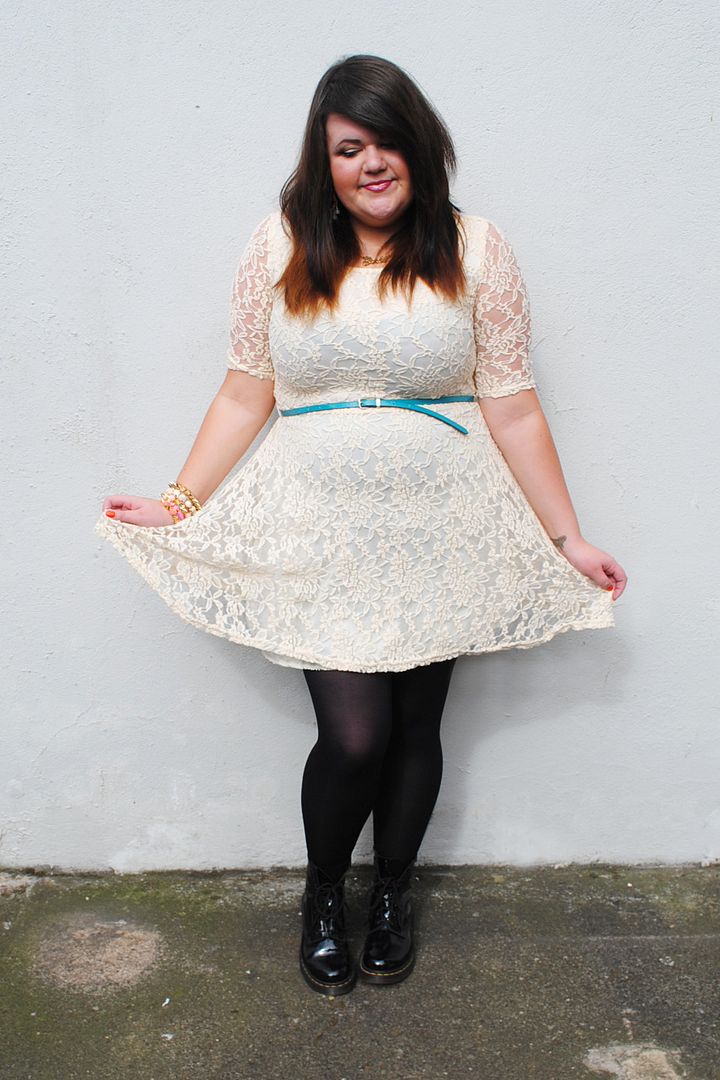 (WHAT R U LOOKING AT, CARLA?!)
SHOP THE LOOK:
DRESS: Mela Loves London via New Look.
BELT: Can't remember.
EARRINGS: New Look.
BOOTS: Dr Martens.
Unfortunately there's no close up of my makeup today as it was just too sunny and I'm squinting in all the photos. Sorry!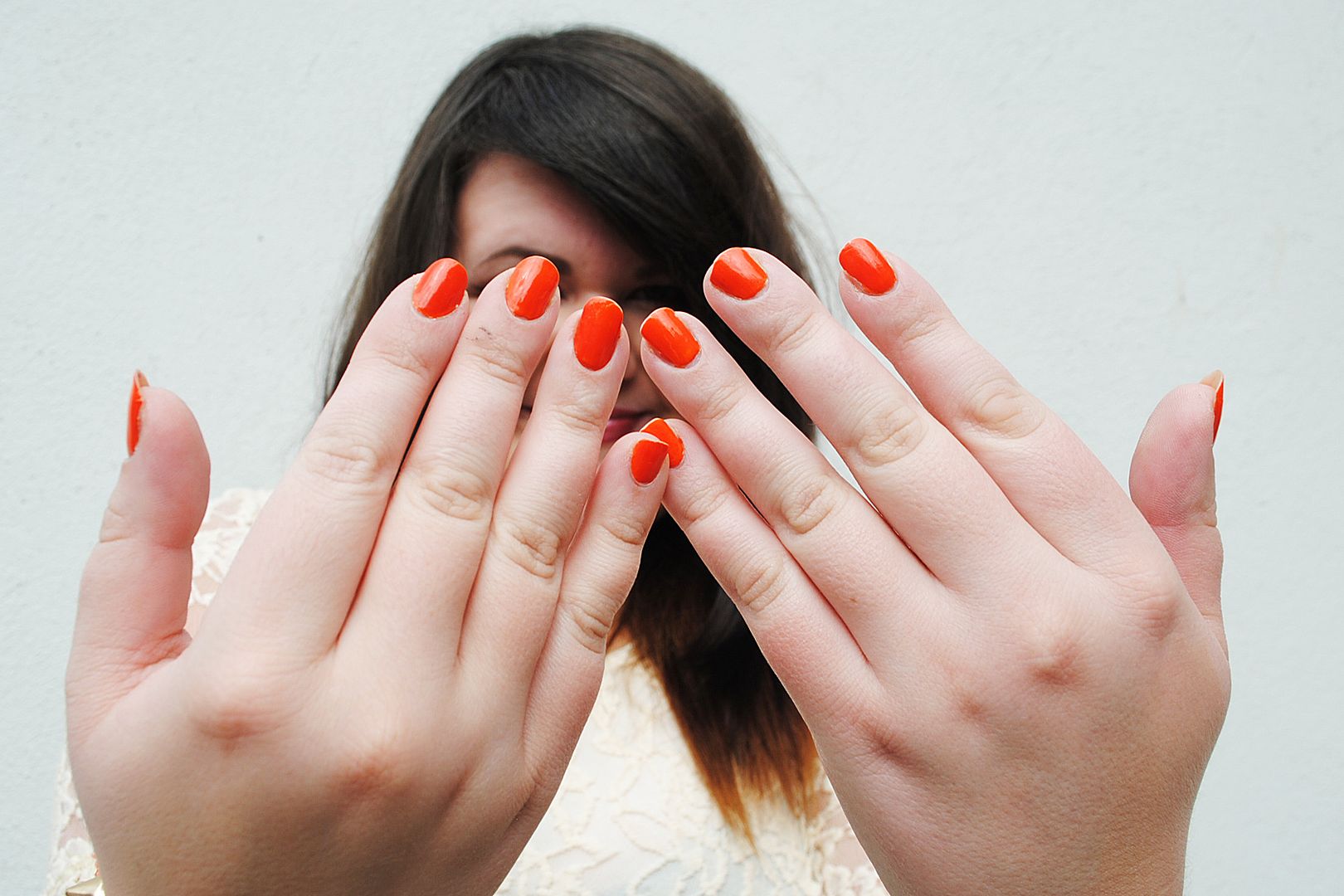 I'm a bit obsessed with neon nails lately - this is Tangerine by Barry M, but there are a good few layers on which is why it looks a little reddish.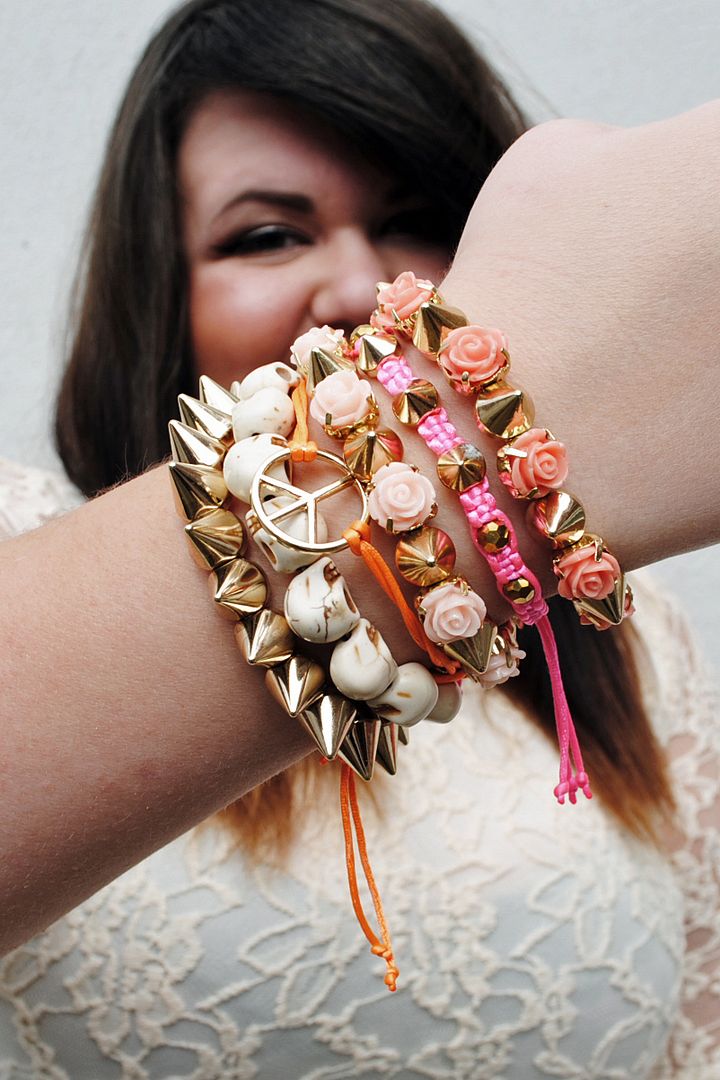 Excuse the
Rosie the Riveter
-esque pose - my bracelets are from New Look and Primark.
So since I'm still feeling a little under the weather, I just took it easy today with Italian Catholic Mother - we did a little pre-birthday shopping
(I'm 24 next month, wahh! I was just a wee bairn when I started this blog)
then went to our favourite Italian
(Puccini's on Pudding Chare)
for pizza and tiramisu.
Nothing like comfort food - the best medicine there is!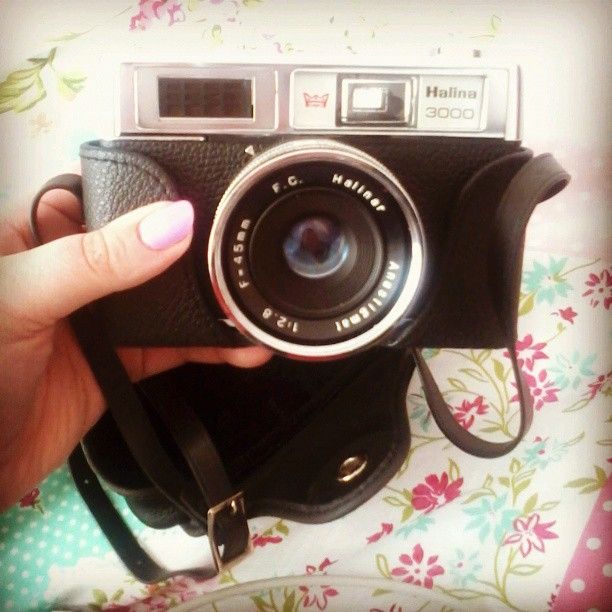 I already posted this on Instagram
, but we're in the final stages of our renovation and my parents uncovered this awesome vintage camera in a cupboard with a flash gun and is now mine!
It's a Halina 3000, and the internet tells me it's from about 1974. I've already got some film and can't wait to play around with it.
I did take a film photography class at university, but I was absolutely useless - hopefully I'll be better this time around and will be able to share some of masterpieces (yeah, right) here.
Finally, my parents also found an Avon beauty book from 1976 which is also now in my possession.
PRO TIPS include: "Closely cropped hair on a big person can make the head look too small for the body" and "Too much hair can overpower a small person."
Oh give me a break!
Muchos love,
MessyCarla.