Hey everyone,
Gosh has it really been nearly a month since I posted?
Well as predicted I managed to break my netbook within the first three months of travelling.
I'm not quite sure how I managed it, just one day it refused to turn on again. I've taken it to a few shops to be fixed, and have been quoted around $300 just for repair so looks like I'll be hitting Gumtree
in the near future for a replacement. Maybe I'll find a good deal when people are selling their cast-offs to replace their new Christmas presents. Fingers crossed!
However my roomie, Alyson has loaned me her's for the time being, so thought I'd update you all.
Another reason I haven't updated is we've been so busy doing fun activities during
'the silly season'
as it is known down under.
Christmas is all-go at home, and I thought I'd at least get a break this year.
But no - this being Sydney there is always something to do!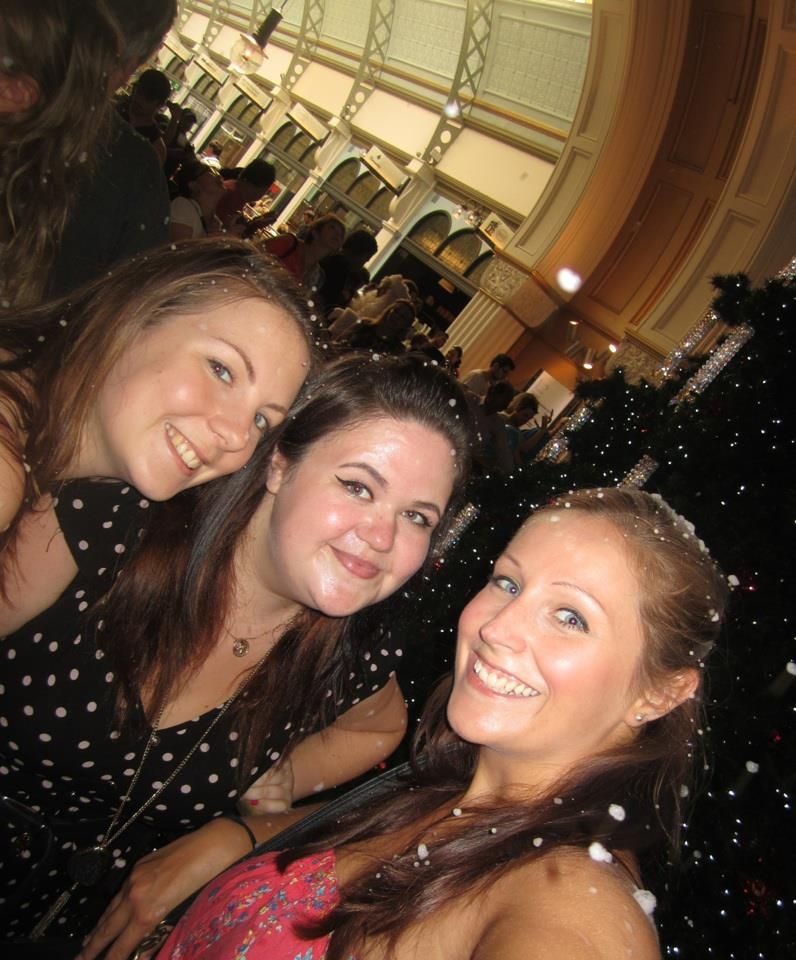 Becca, me and Helen watching the snow fall inside the
QVB
!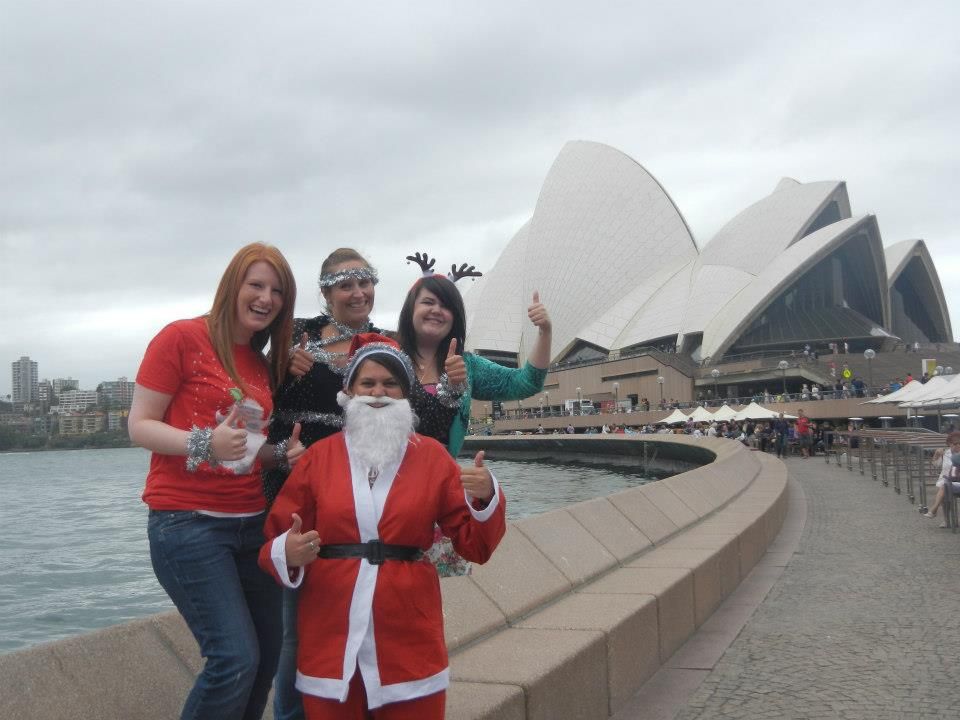 Our Christmas photo/card we sent home to our families taken by the Opera House.
(Doesn't Olivia make a lovely Santa?)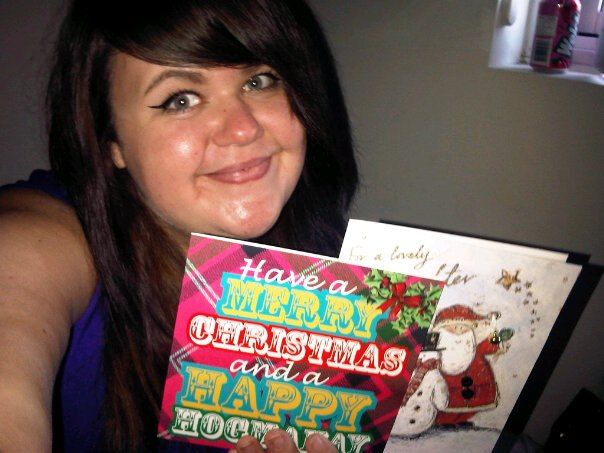 We've all been lucky enough to recieve our Christmas parcels from home. Of course we're saving the presents for the 25th, but we've opened our cards to decorate our room.
My sister is studying in Glasgow so sent me a tartan Christmas/
Hogmanay
card!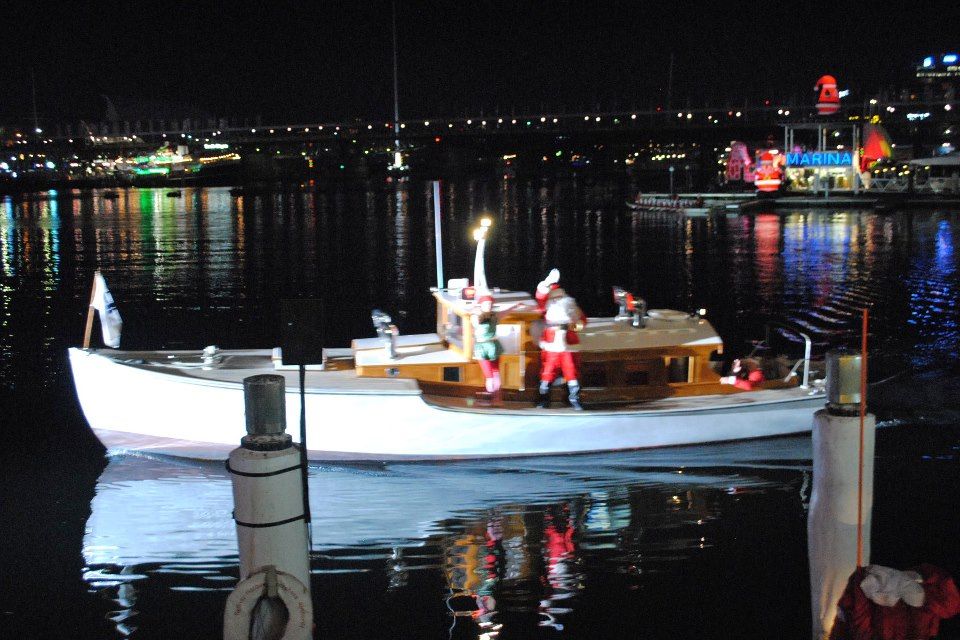 Welcome to Australia: where Santa is too cool to travel by sleigh and reindeer.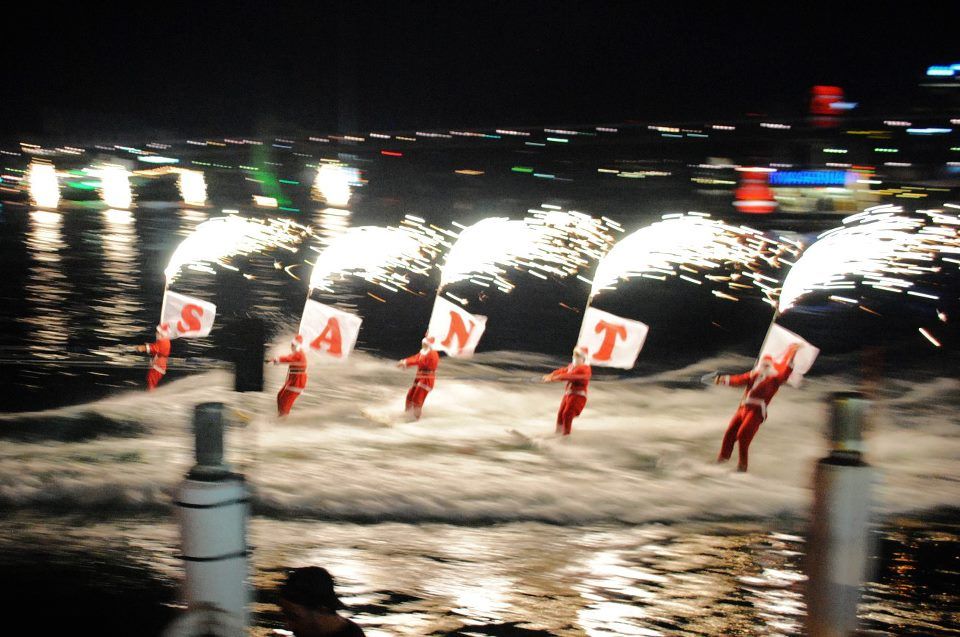 Water skiing Santas...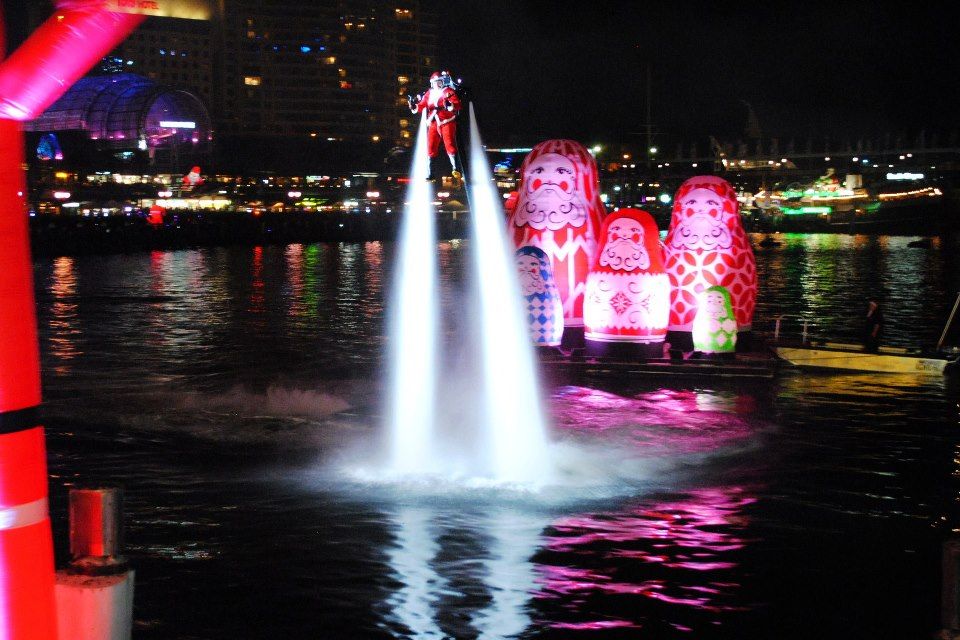 ...and Jet Pack Santa!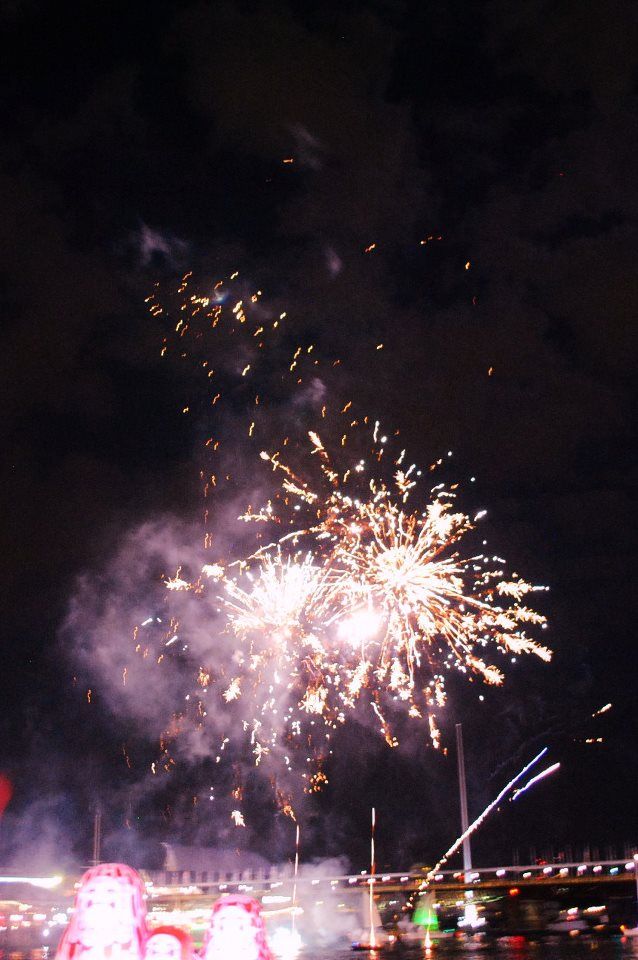 One of our favourite Saturday traditions is going to see the fireworks at Darling Harbour.
We're going to miss them after the holiday season is over.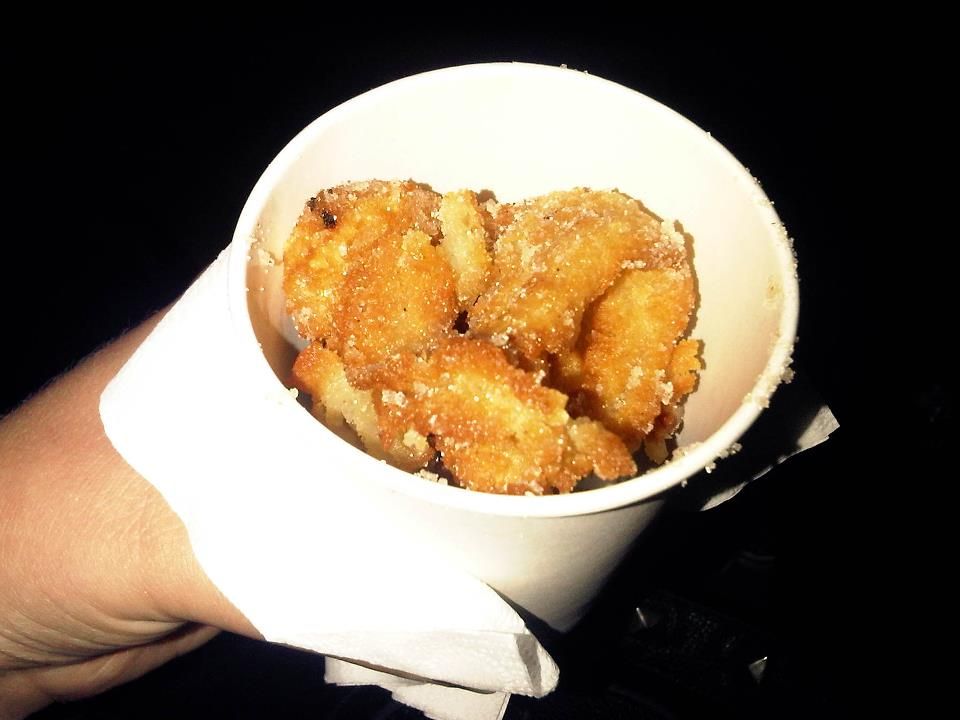 And since 'tis the season to be jolly
(and also for sugar rushes)
I had to treat myself to some churros at
the Village Bizarre
. Well, it would have been rude not to!
Finally, I'm not sure if I'll be posting again until after Christmas - so just in case, I hope you all have a marvellous day however you spend it.
And if you don't celebrate Christmas, I hope you still have a few wonderful, peaceful days vegging out in front of the TV with fizzy pop, cheese flavoured snacks and sweets!
And - as always - I'll leave you with some of my favourite holiday songs:

It's Christmas (And I Hate You) by Paloma Faith and Josh Weller.


Christmas is Cancelled by The Long Blondes


Maybe This Christmas by Rex Sexsmith


Baby, It's Cold Outside by Selma Blair and Rainn Wilson
Muchos love,
MessyCarla