Hey everyone,
After two months of being out of the blogging loop
(I'll admit to trawling through my favourite blogger's Twitter feeds before bed!)
I attended
PSFWA
(Plus Size Fashion Weekend Australia)
organized by
Danimezza
who had very kindly invited me last minute.
I'd been a bit up-and-down this week as I've been pretty sick for a few days
(I caught our new roommate's cold)
but I was convinced to go and I'm so glad I did!
Like always, I figure it's easier to show you lots of pictures instead of a mini essay - so here goes: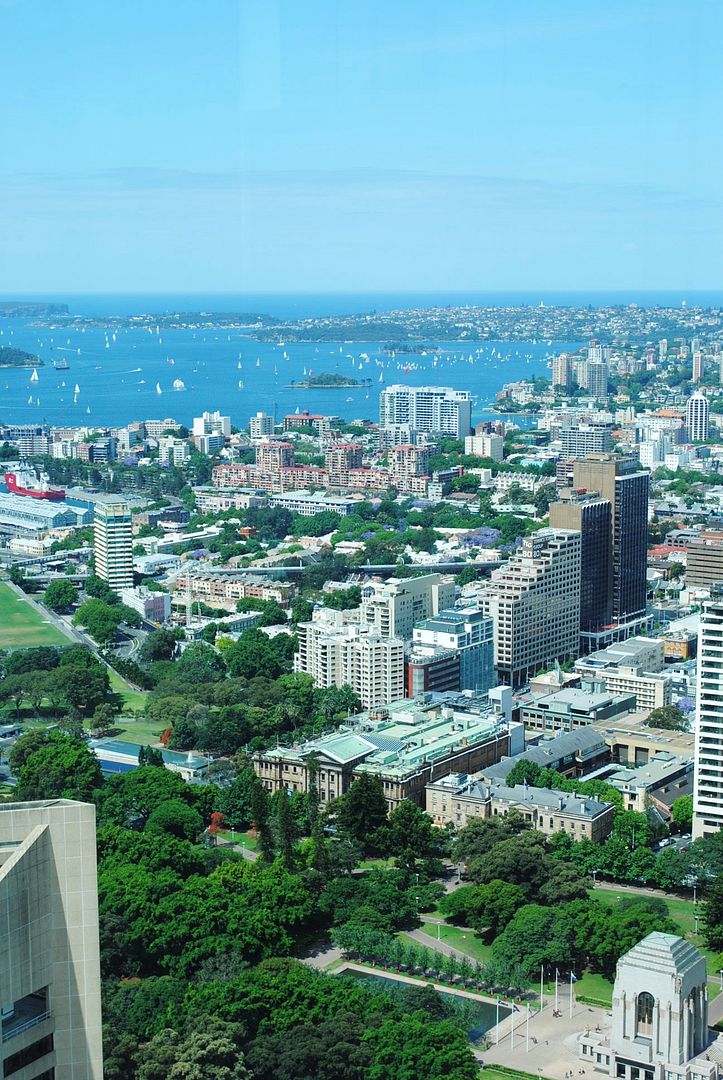 Amazing view from the beautiful penthouse apartment at World Square.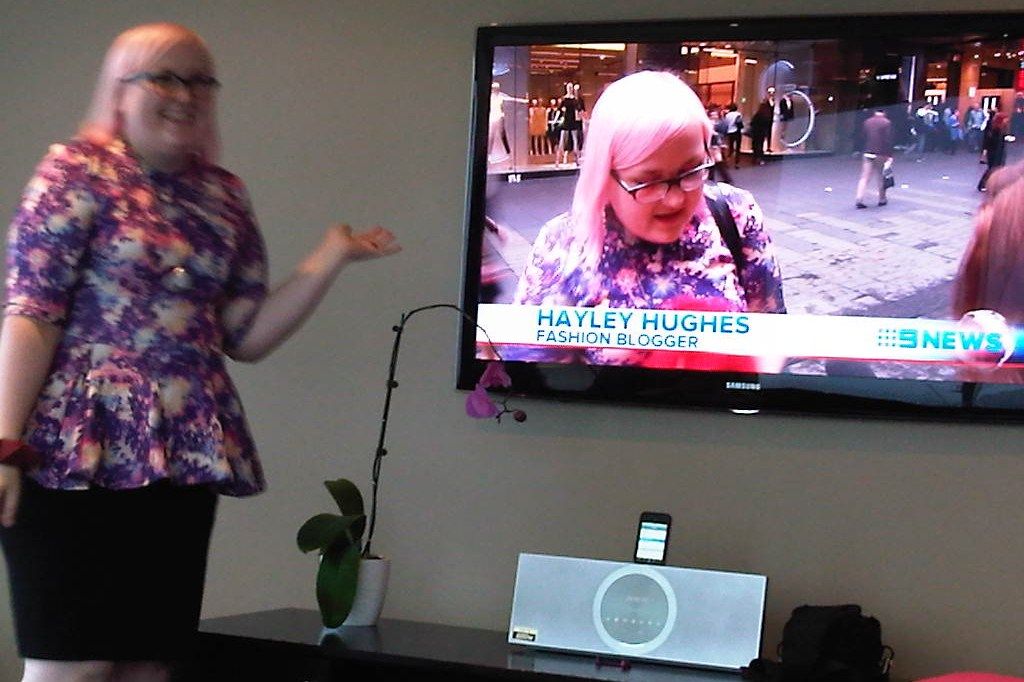 Hayley
was on the Channel 9 evening news being interviewed about Zara, so we all tuned in to watch!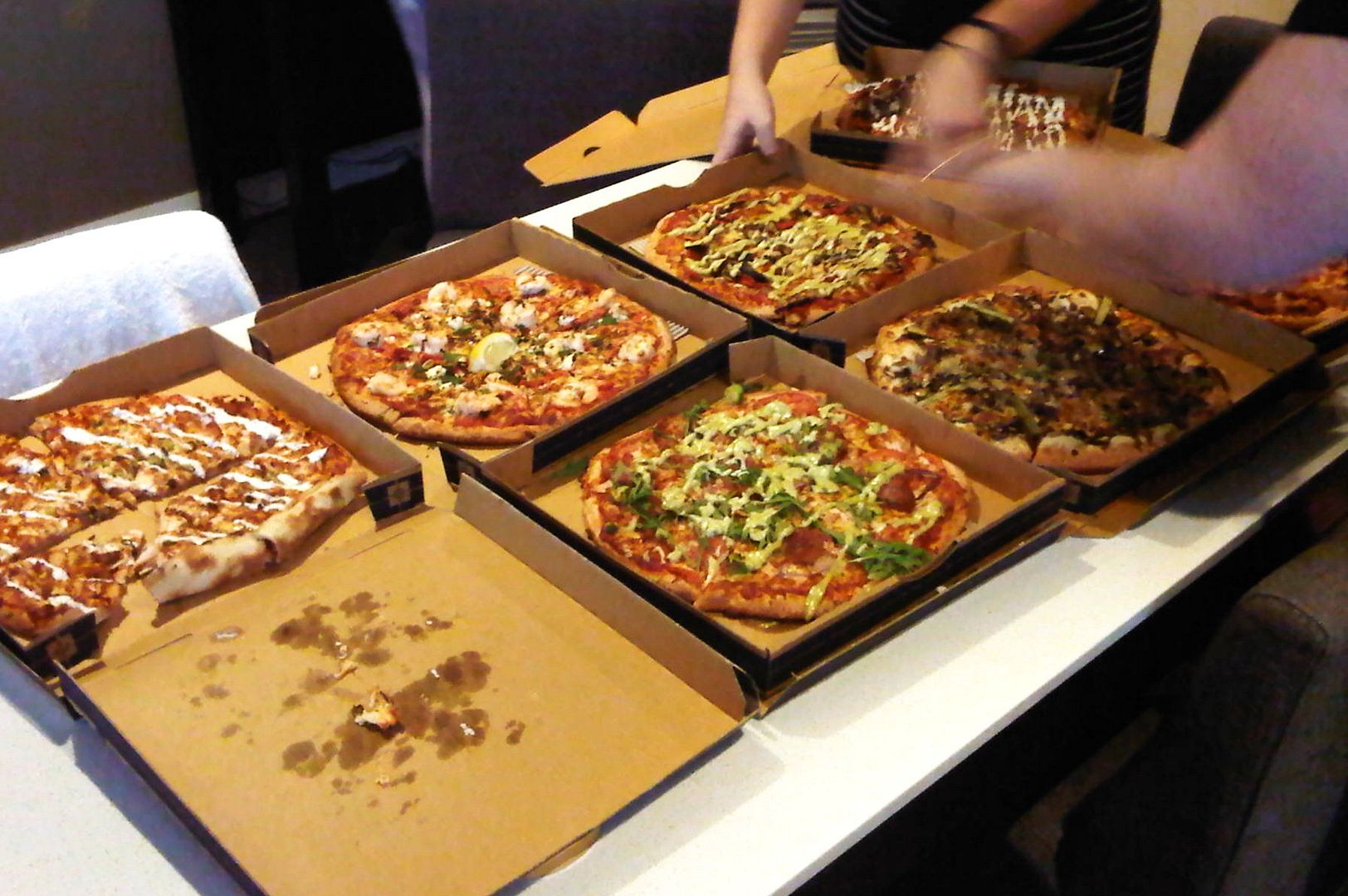 The first night had a major sleepover vibe, so what's perfect for a sleepover? Copious amounts of pizza!...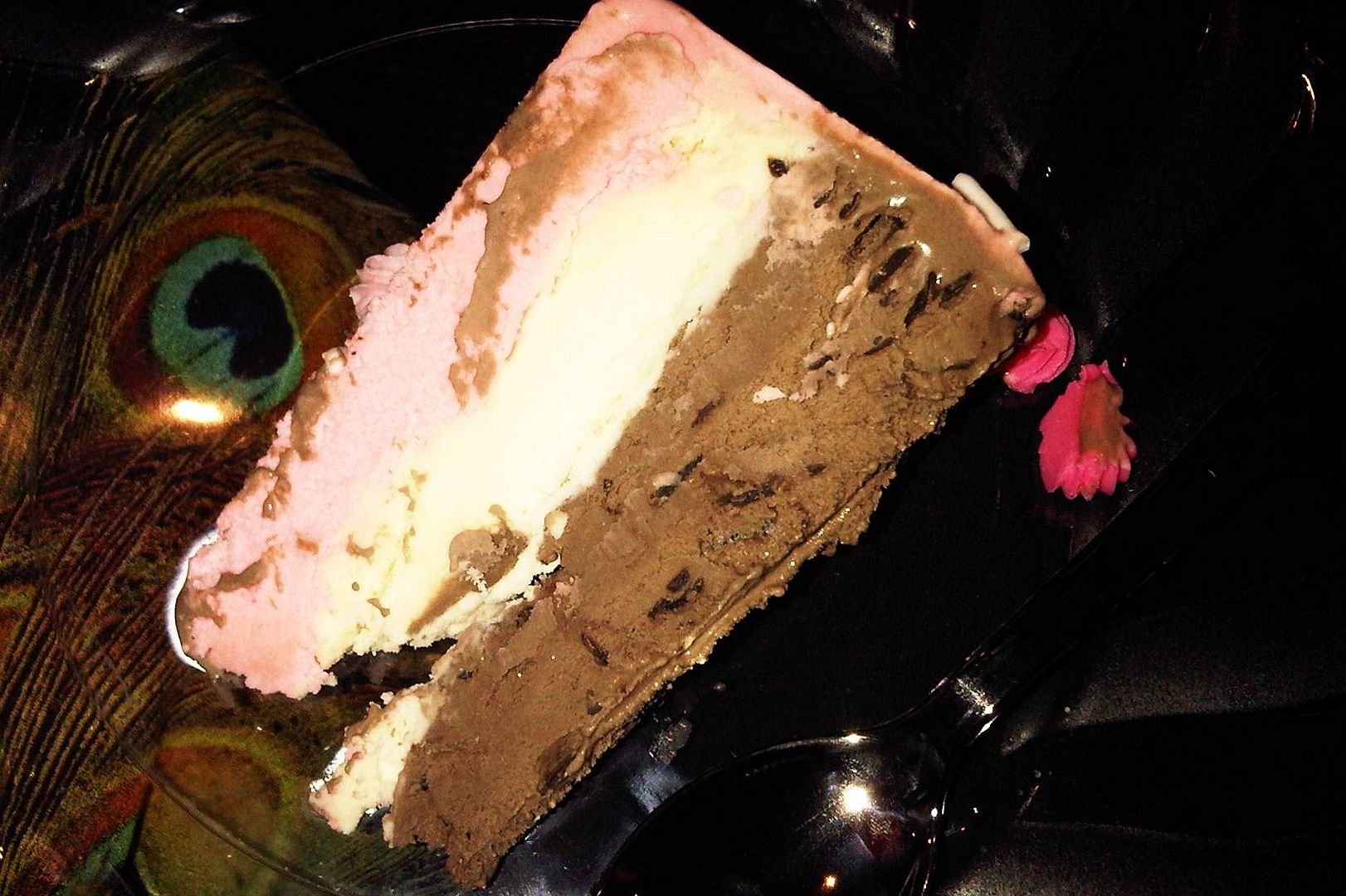 After a fair few glasses of pink fizz, there was a clothes swap. I inherited this H&M t-shirt and City Chic skirt.
I'm unsure where the bracelets and necklace are from - but I claimed those too!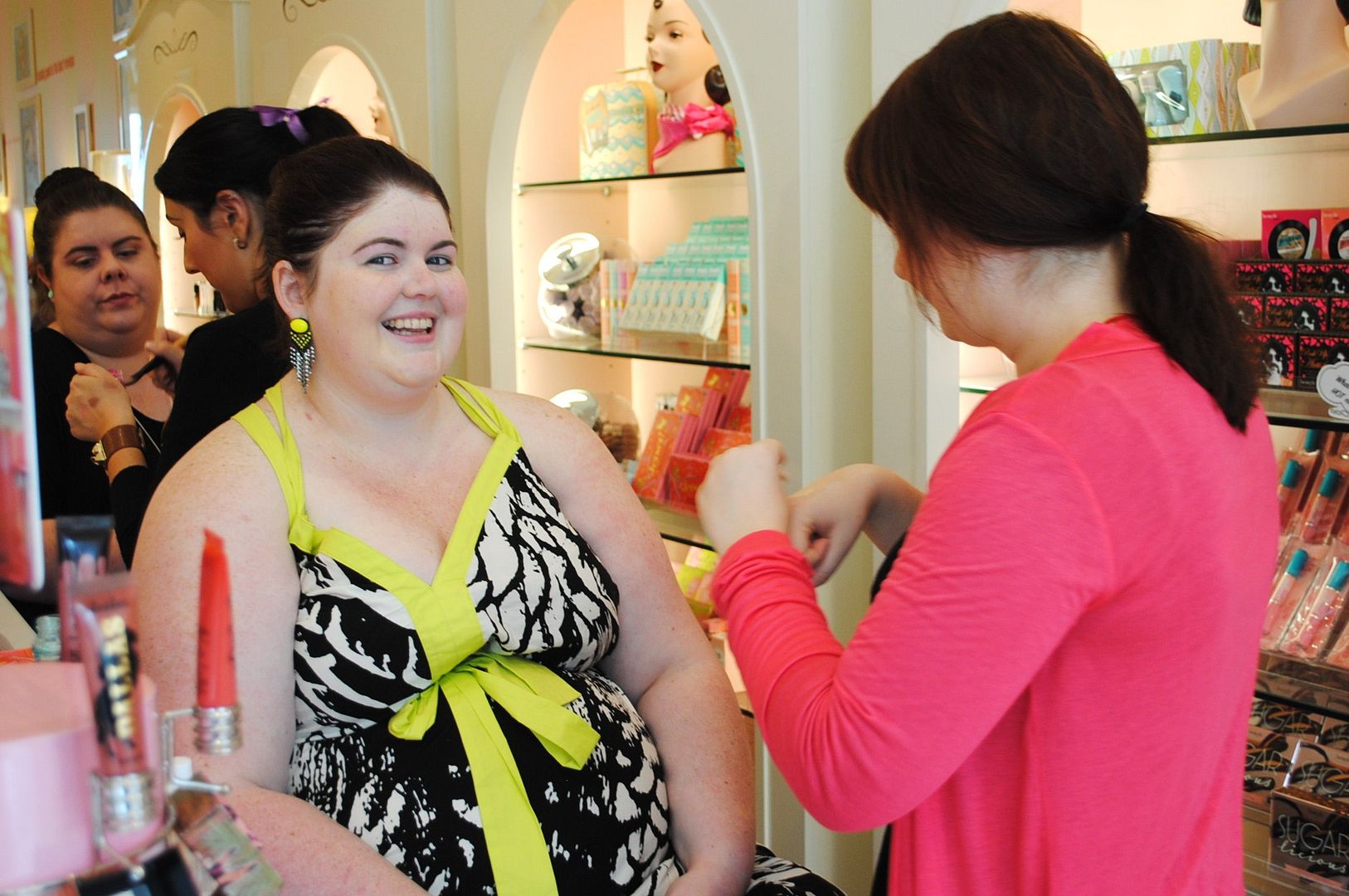 The next day we headed to
Benefit
to check out their brow bar. After being waxed, plucked and dyed we were then treated to a makeover by their lovely, friendly staff.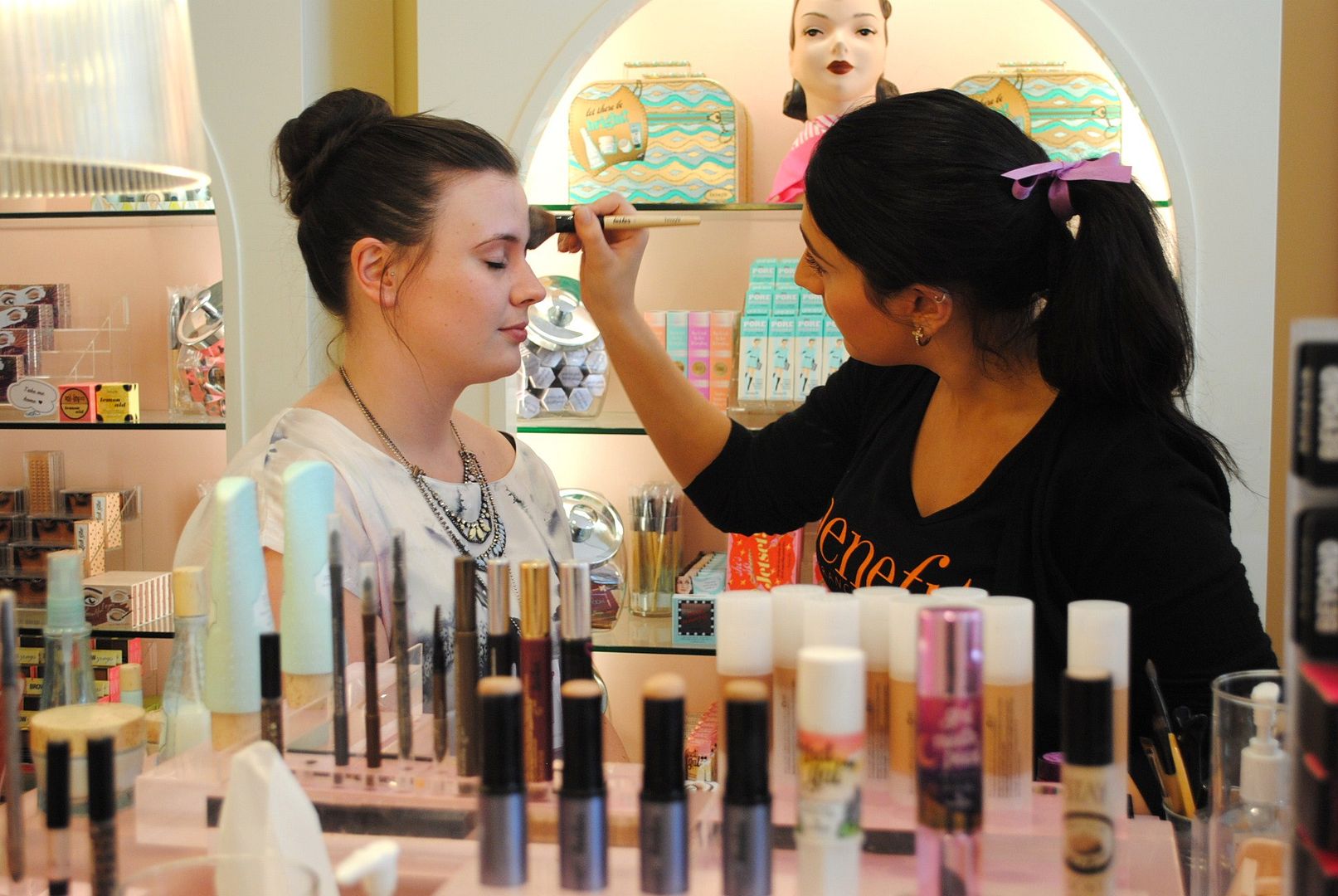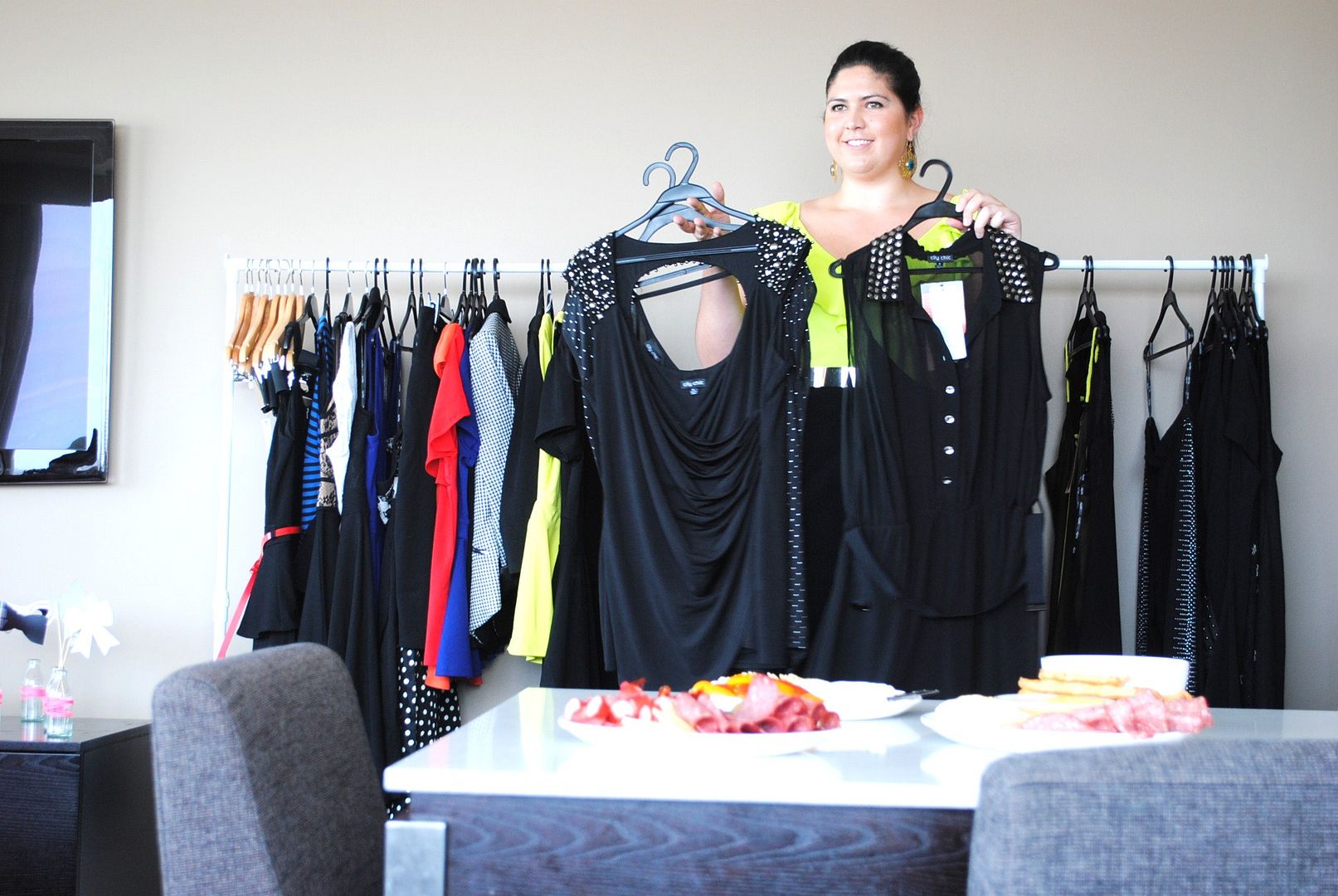 Afterwards we headed back to the apartment for nibbles and an exclusive preview of the
City Chic
A/W collection. I love the stud detail and collar tips on these dresses!

(Keep an eye on their blog during the next week or two - I may be making an appearance soon!)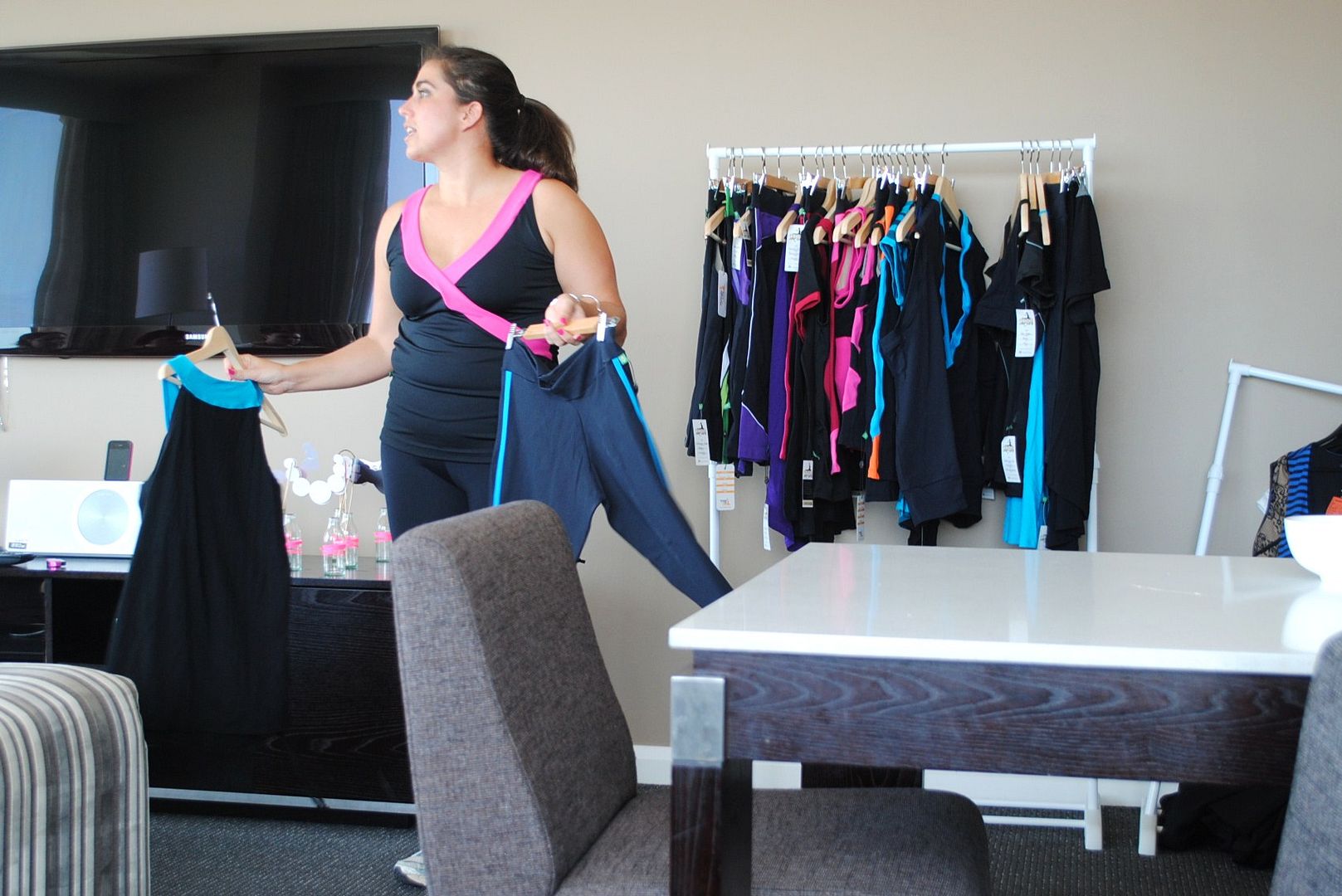 And a presentation from the awesome and hilarious Melanie, founder of
FemaleForLife
active wear in sizes 8-24.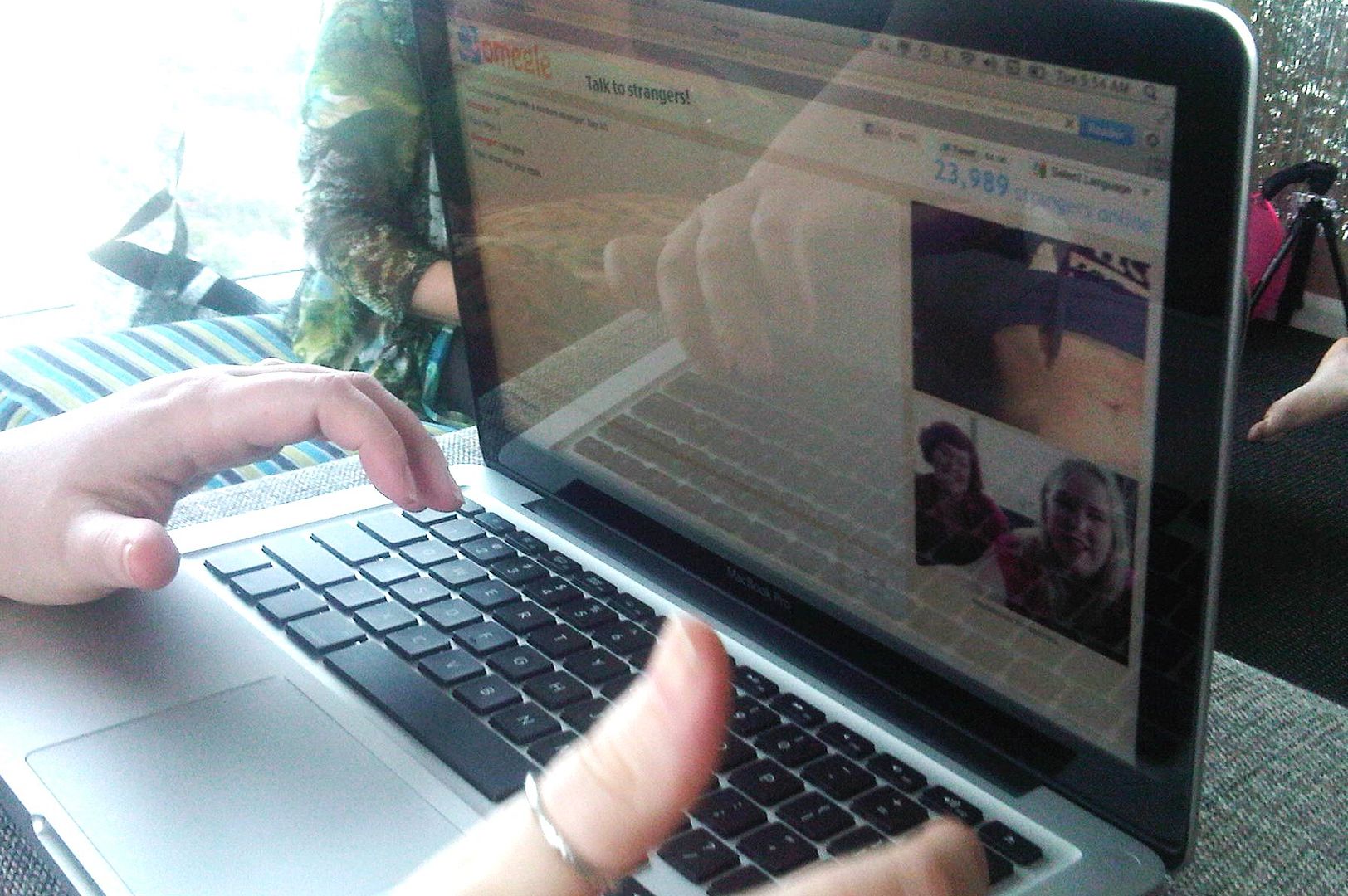 After a few drinks, a bunch of us decided to go and chat to the
penises
stars of Chatroulette. We're so mature. I was hoping to
bump into Merton of YouTube fame
, but alas this didn't happen.
I do love a mean burger, so had chicken, brie and cranberry and also shared herb chips and mayonaisse with Hayley. So good!
Thank you so much again
Danielle
for letting me come along!
And also to some of my favourite new bloggers I had the pleasure of meeting, including:
Be sure to give these girls a click!
Muchos love,
MessyCarla