Hey everyone,
I was debating getting a new denim jacket to take away, as I'm loving all the studded shoulders and sleeves in the A/W collections.
However, instead of spending £30+, I figured I'd just buy some studs for under £3 on eBay and keep the extra money for my travelling fund.
Genius!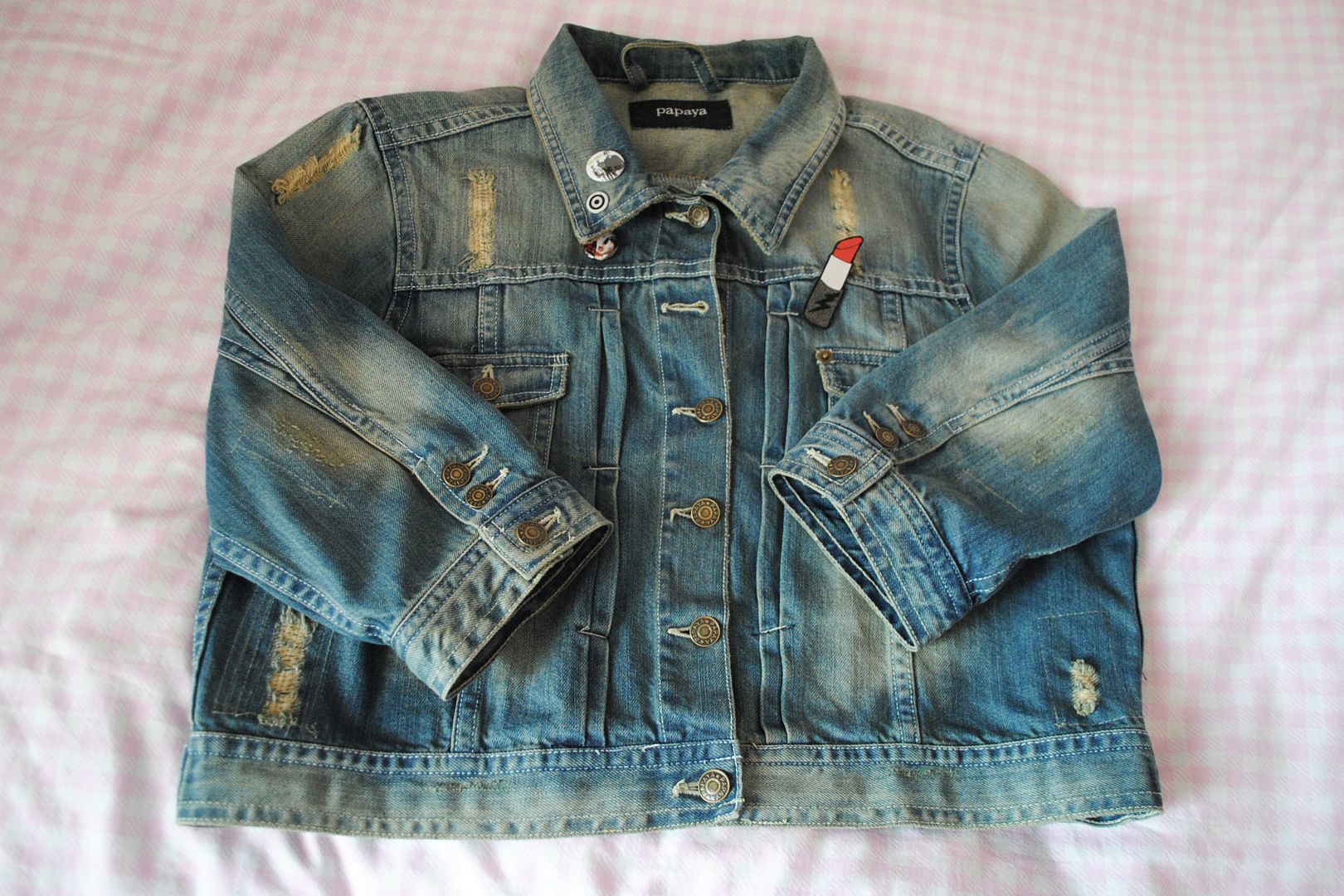 My jacket before.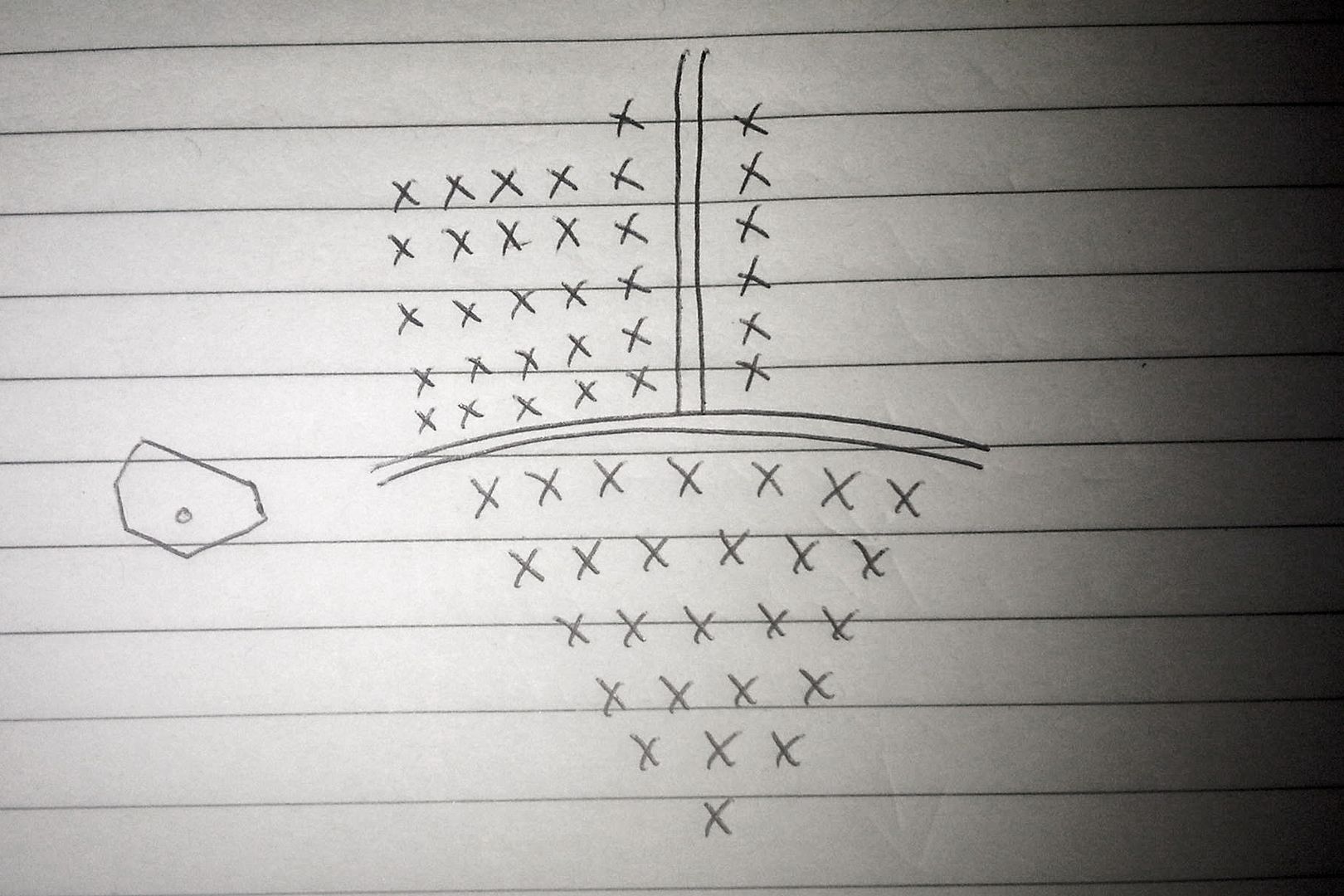 I planned where I wanted each stud.
EDIT: I've had a few people tweeting how I sealed them - so sorry I didn't mention this!
I got the type where you push the four prongs(?) of the stud through, then I sealed them shut with an ordinary cutlery knife from the kitchen.
Make sure to watch yourself as the prongs (again, I say "?") can be quite sharp!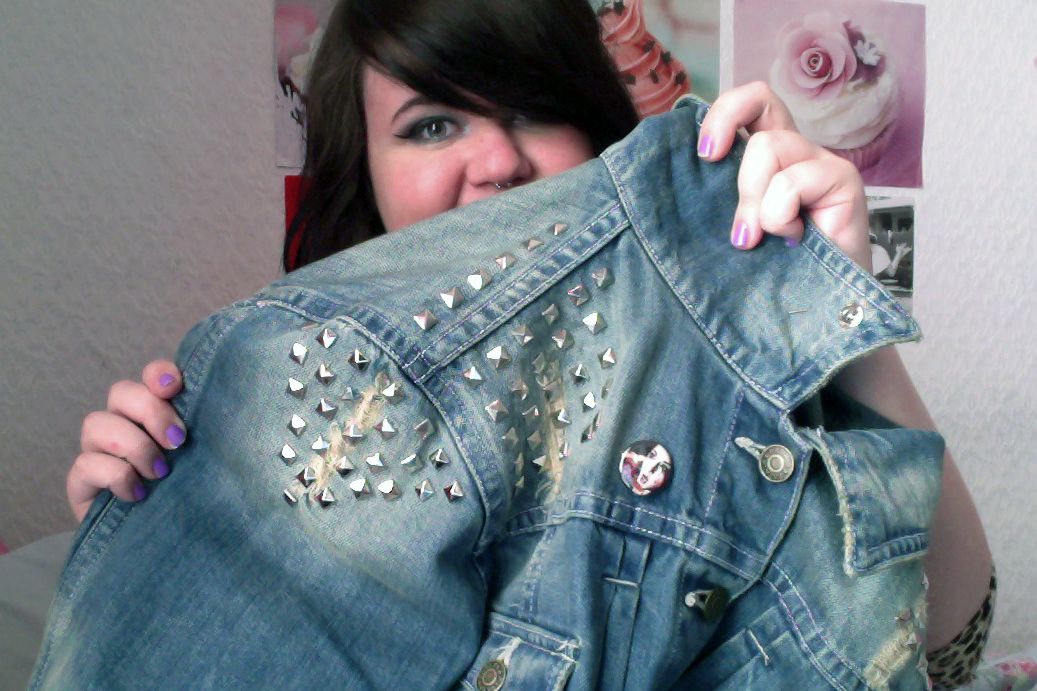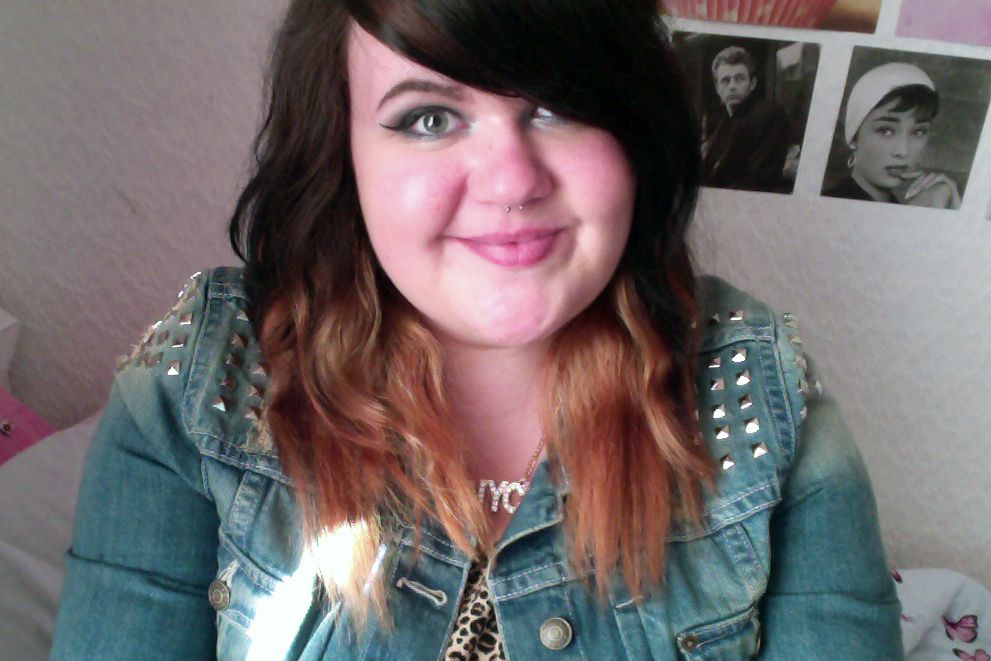 (Apologies I look a little shiny and red - I'd just come home!)
I'm so pleased with how it turned out - when I was out today, my friends asked me if it was a new jacket when I've been wearing it for the past few years!
Have you guys every customised anything?
Again, I must apologise for being off the grid again this week, but it's been a busy and pretty emotional one.
It was my parents's 30th anniversary meal mid-week and we went out for a lovely meal at The Sea Hotel in South Shields.
Then yesterday
my sister
left home, and moved to her Halls of Residence in Glasgow.
It was definitely emotional, and it's so weird to think that I'm not going to see her again until next year as we're so close - but now
all my focus is on my own travels
which begin in less than two weeks!
The rest of my time as I mentioned in my last post has been spending quality time with my friends.
Then last night
Daniel
came over with three halfway-drunk bottles of wine.
I think we're having a night out in our local soon, then he's coming to my goodbye meal next weekend with my schoolies.
Muchos love,
MessyCarla