Hey everyone,
Something a bit different on the blog today.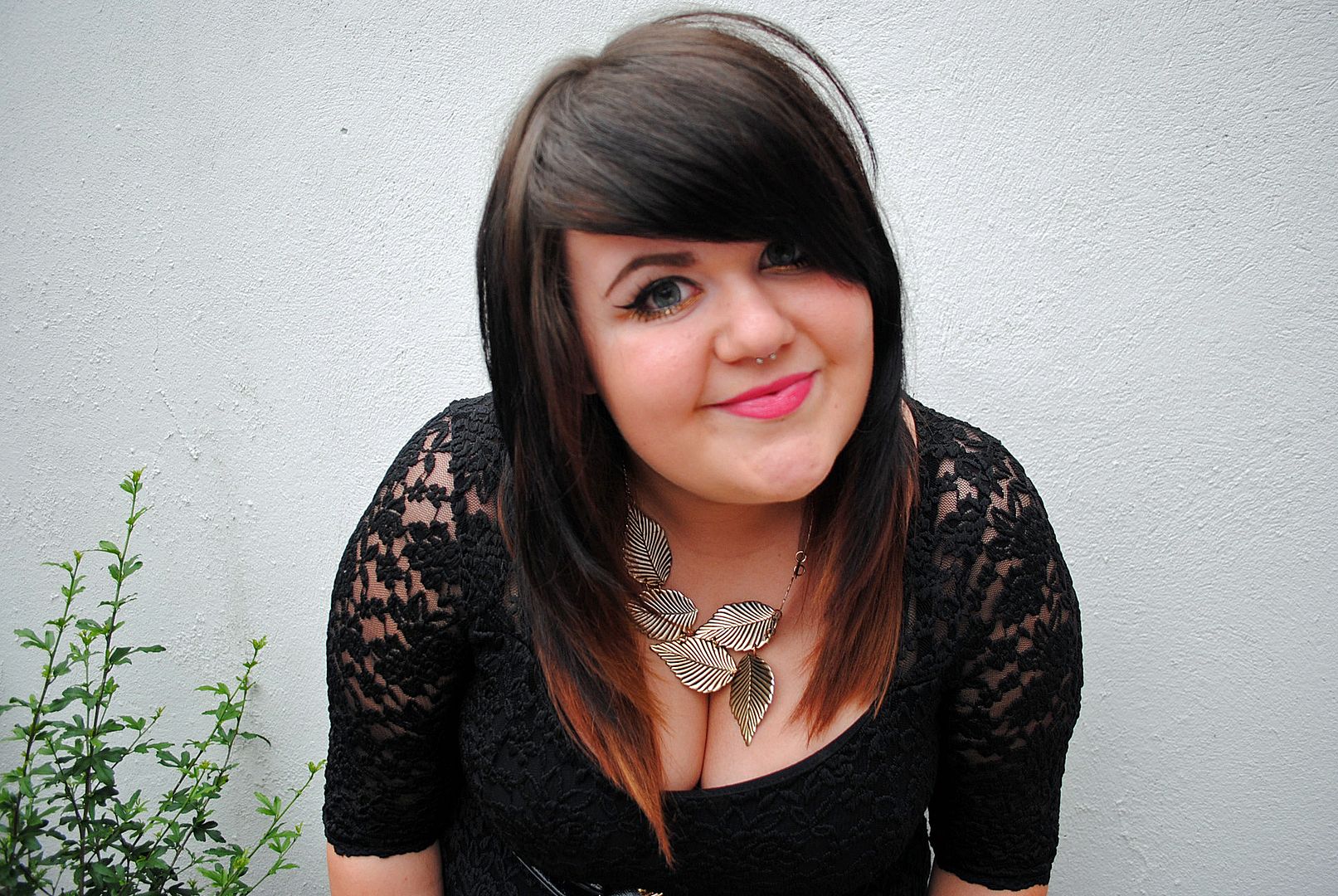 Ever since my lovely friend Poppy (
who also periodically runs her blog Bears and Bunting
) began
her 100 Things in 1000 Days list
, I have been so intrigued to try one myself.
Lists such as these are so much more than generic 'bucket lists' you find floating around the internet including wishes such as such as 'swim with the dolphins' or 'see the world from space.'
Which don't get me wrong are rather lovely ideas, but in contrast these are small, doable things which for some reason or another I have put off.
I am running this list between today, the 21st August 2012 (when I finally finished compiling this list) and 18th May 2015 which is exactly 1000 days.
Since I am going travelling next month
, I really can't think of a better time to begin being more impulsive.
Here are my 100 Things:
(I've tried to link to as many things as possible, so please feel free to give them a clicky-clicky!)
100 Things in 1000 Days!
1. Leave 10 positive anonymous messages around Newcastle City Centre.
2. In a book shop, leave notes in some of my favourite books encouraging people to buy them.
3. Go to a burlesque night.
4. Go to another
Clandestine Cake Club
meeting.
5. Go on a mini-holiday/break with Daniel.
6. Go back to America.
7. Hang out with
Jessica
– either on her side of the Atlantic, or mine.
8. Buy a ring from
SouZou Creations
.
9.
See The Vines live
.
10. See Reel Big Fish live for the third time with dad.
11. See Placebo live for the fourth time.
12. Go charity/vintage shopping again with Sam.
04/11/2013
13. Go back to Northside Diner.
14. Buy another MAC lipstick.
Russian Red 25/12/2012
15. Visit Australia.
23/09/2012 - 14/02/2013
16. Stay with someone from
Couchsurfing
.
17. Try a bottle of Skinny Blonde beer.
18. Don't straighten my hair for a month.
19. Commission a
Becka Griffin
painting of our house when it's finished being renovated for my parents.
20. Treat my mam to a
Betty's
tea in York or Harrogate.
21. Get another tattoo.
Crown on my left wrist: late Sept 2012.
22. Get another piercing.
23. Bake a marmalade drizzle cake for dad – and make it as good as/better than the one at Michelle's wedding which he described as
"the best cake I've ever had."
24. Go to
Unskinny Bop
with Daniel.
25. Go to the cinema by myself.
26. Do another
'a day in the life'
picture post like I used to do on Livejournal.
27. Visit Budapest, Hungary.
28. Start my
Postcrossing
account up again and swap postcards.
29. Watch all 20 Studio Ghibli Feature Films.
PROGRESS: 1/20
30. Read a self-help book.
31. Watch a film of dad's choice together whilst getting drunk.
32. Start
donating blood
again
(think of the cookies!)
.
33. Have a week-long hiatus from the internet/social networking.
34. Sing karaoke with a live band.
35. Learn a
para-para dance
.
36. Go to another convention.
(Last one was in 2007, I think!)
Newcastle Film and Comic Con, May 2014
37. Eat street food.
38. Cosplay someone from the Gyakuten Saiban/Ace Attorney universe.
39. Make a Battle Royale collar, then wear it with my Battle Royale t-shirt whilst watching the film and it's sequel in one awesome night.
40. Whiten my teeth.
41. Have a picnic.
42. Do another snack swap with someone from another country.
43. Buy some more Japanese fashion magazines for my collection,
44. Re-Watch all the Harry Potter films. (
PROGRESS: 1/8)
45. Re-read all the Harry Potter books. (
PROGRESS: 2/7)
46. Visit
The Harry Potter Studio Tour
.
47. Donate 'essentials' to
Give and Make Up
.
48. Give someone
my last Rolo
.
49.
Register as an organ donor
.
50. Host a dinner party.
51. Host a
'cupcakes and cocktails'
party.
52. Take a cake decorating class.
53. Open a cookbook to a random page and make whatever is on it.
54. Master ten card games.
55. Make some form of photo collage.
56. Make a plush toy of some sort.
57. Go to the Edinburgh Fringe festival.
58. Go to the Edinburgh Book festival for the first time since childhood and see somebody give a talk.
59. Do a 'Sibling Tag' video with Nadia.
60. Do a 'Best Friend' tag video with Daniel and Sam.
61. Have a musicals night in with Lauren.
(Especially watching
Cannibal! The Musical
)
13/03/2013
62. Go to The Swung Eight club night at World Headquarters.
15/06/2013
63. Buy an expensive edible treat from Harrods or Fortnum and Mason's food court.
64. Buy a new nice set of underwear.
65. Sit in the audience for the recording of a television show.
66. Do a pottery craft.
BEGAN 01/07/2013
67. Finish my sudoku book
(without cheating!)
68. Re-buy Freak by Illamasqua.
12/05/14
69. Re-buy Boudoir by Vivienne Westwood.
12/05/2013
70. Eat pescetarian for a month.
71. Have a childish day
at the Namco arcade in the MetroCentre
.
72. Finish the film on my vintage camera.
73. Have a day in Alnwick and have lunch at the Cook and Barker pub in Morpeth.
29/06/2013
74. Bake
Bailey's Cheesecake Brownies
.
75. Make a care package for Nadia whilst she's at university.
76. Go to an outdoor screening of a film.
77. Remake the cream of sweetcorn soup recipe that
Michael
gave me.
78. Buy another dvd box set.
79. Put another 'crazy' colour in my hair.
Bright red 09/08/2013
80. Eat a fish that still has it's head on.
81. See comedy at
The Stand
.
82. Go to the Tyneside Cinema film quiz.
24/07/2013 (We came last!)
83. Have watched
the IMDB Top 100
. (
PROGRESS: 19/100)
84. Re/Watch all
50 Disney animated classics
.
(Or how many they are by the time the time runs out - 54 I think.)
85. Visit Disneyland.
86. Treat myself to a fascinator from
Janine Basil
or
Pearls and Swine
.
87. Go to a ballet.
88. Go to an opera.
89. Read
'I Am Not Myself These Days' by Josh Kilmer-Purcell
(Daniel's favourite book)
90. Read a Julian Clary book (also recommended by Daniel)
Murder Most Fab 13/10/12
91. Read
Charlotte Street by Danny Wallace
.
92. Walk from my house to Newcastle.
93. Win some money.
94. Watch Freaks and Geeks.
95. Buy a vintage camera.
Gift from family - April 2013.
96. Put an entire month's pay into savings.
97. Make a wish at 12/12/12 at 12:12.
12/12/2012
98. Dress up as
Lumpy Space Princess
.
(I can not thank Lauren enough for introducing me to Adventure Time)
99. Buy studs/spikes from eBay and customise something.
My denim jacket! 08/09/12
100. Save £1 for every completed task.
What do you guys think?
Have you ever compiled a bucket list?
Or a series of doable tasks like the ones above?
Have you ever done anything on my list? Do let me know!
Every time I do something, I'll come back to this list and cross it off.
I'll also be posting a picture for everything I've done but haven't quite decided how I'll do that yet!
Watch this space.
Muchos love,
MessyCarla