Hey everyone,
Yesterday I attended the fifth annual Northern Pride event in Newcastle, and it was absolutely awesome.
I remember
Pride 2010 having quite mild weather
,
but last year was a complete wash-out
- so much so that me and my friend
Sam
went straight to Newcastle scene for drinks, instead of slipping around Leazes Park.
However yesterday, in the new location of Exhibition Park
(which was much better in my opinion!)
the sun shone and didn't go in all day.
Here's what I wore: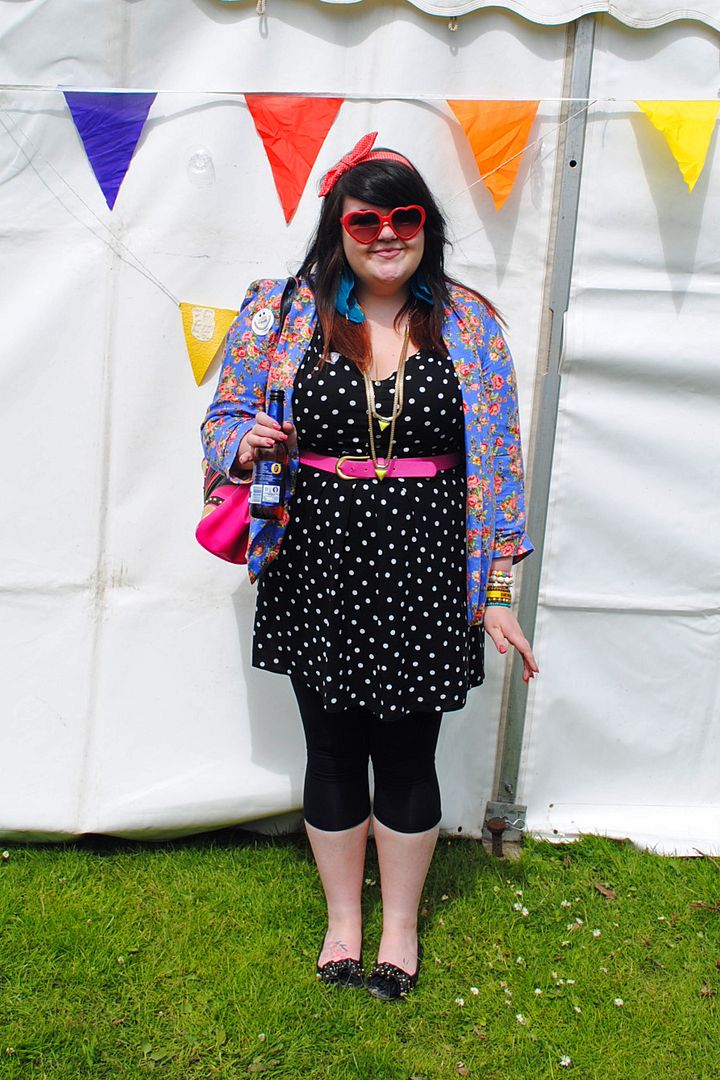 (Yes, I am indeed holding a bottle of beer. Keepin' it classy, folks!)
DRESS: Dorothy Perkins
JACKET: River Island
BELT: Dorothy Perkins
SUNGLASSES: Topshop
HAIRBAND: New Look
EARRINGS: River Island
BRACELETS: Various
SHOES: Primark
POINT OF FASHION: Bright, colourful and mismatched.
I honestly don't know how girls who get 'street snapped' at festivals manage to look glamorous in a field whilst holding some form of beverage - so I do apologise for the awwwwkward posing!
But hooray for a location shot, right?
Especially in front of bunting - blogger cliche! More about this below.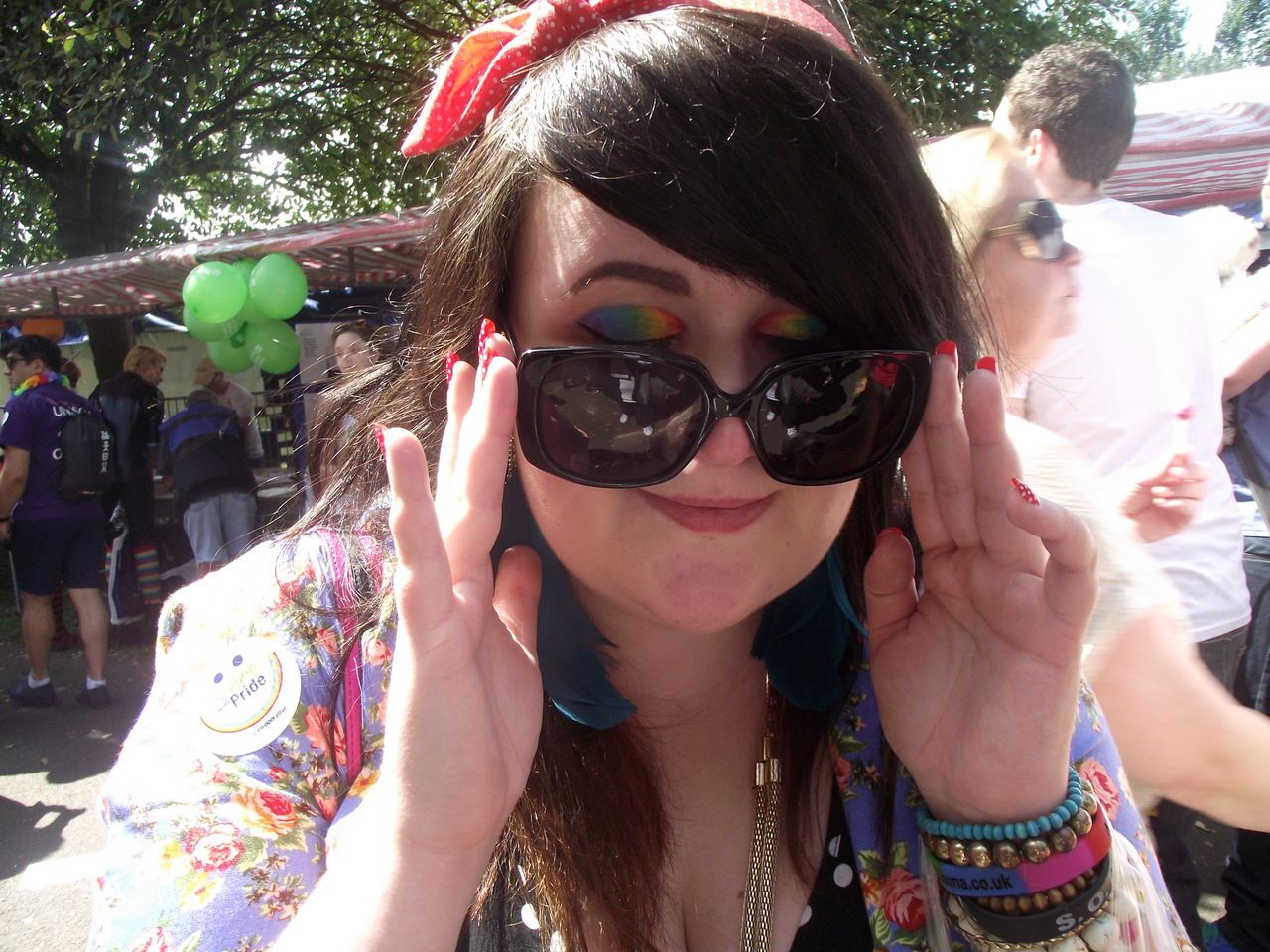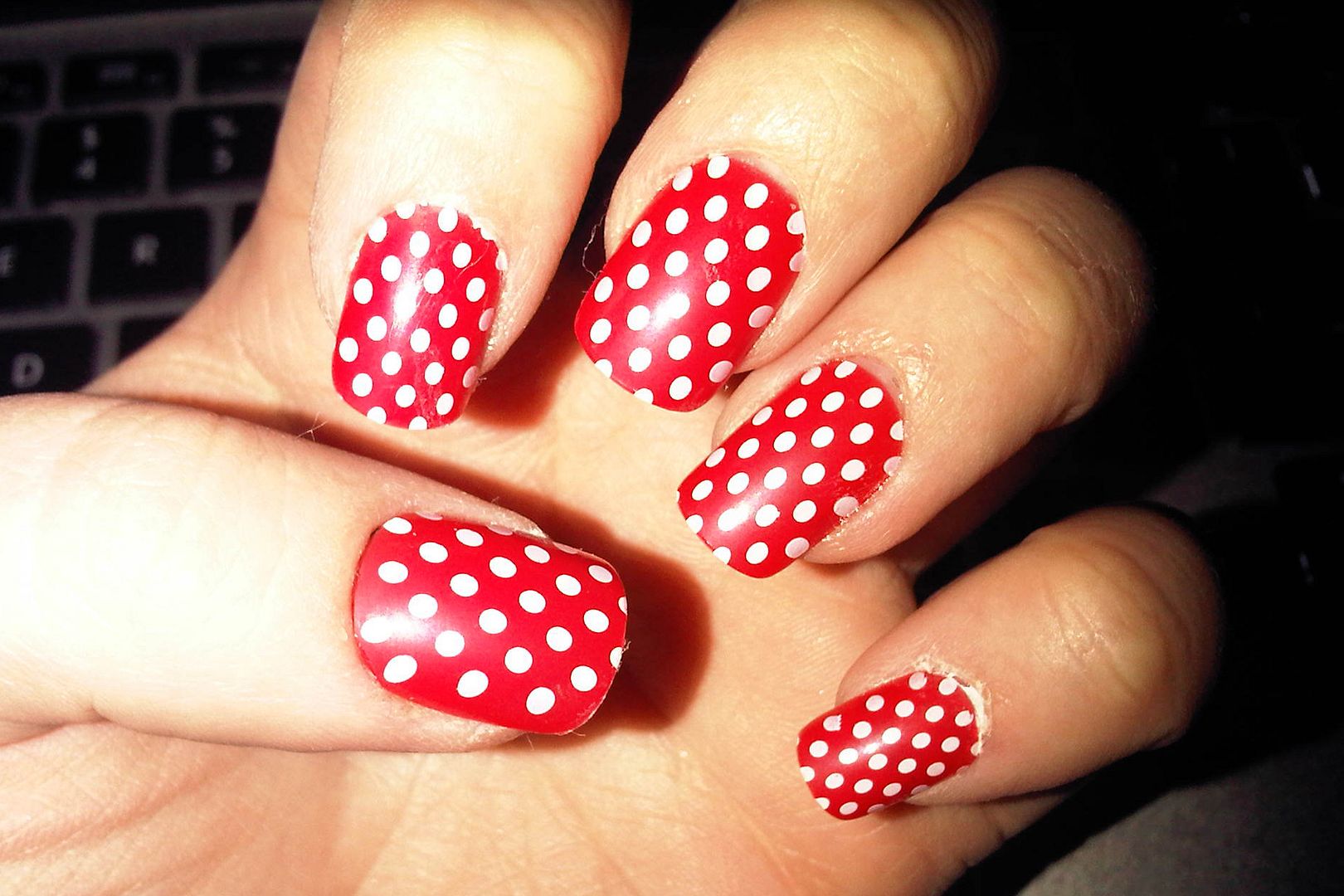 You can only really see in the second photo that for the occasion I wore rainbow eye makeup.
I am also a bit obsessed at the minute with false nails - these were only £1 from Primark.
I preferred to use my own nail glue, which I know works well (Nailene), but these are wonderful quality for the price - and I had lots of people comment on them during the day, which is always a good sign.
Instead of rabbiting on in a big block of text, I figured I'll share some of my favourite photos: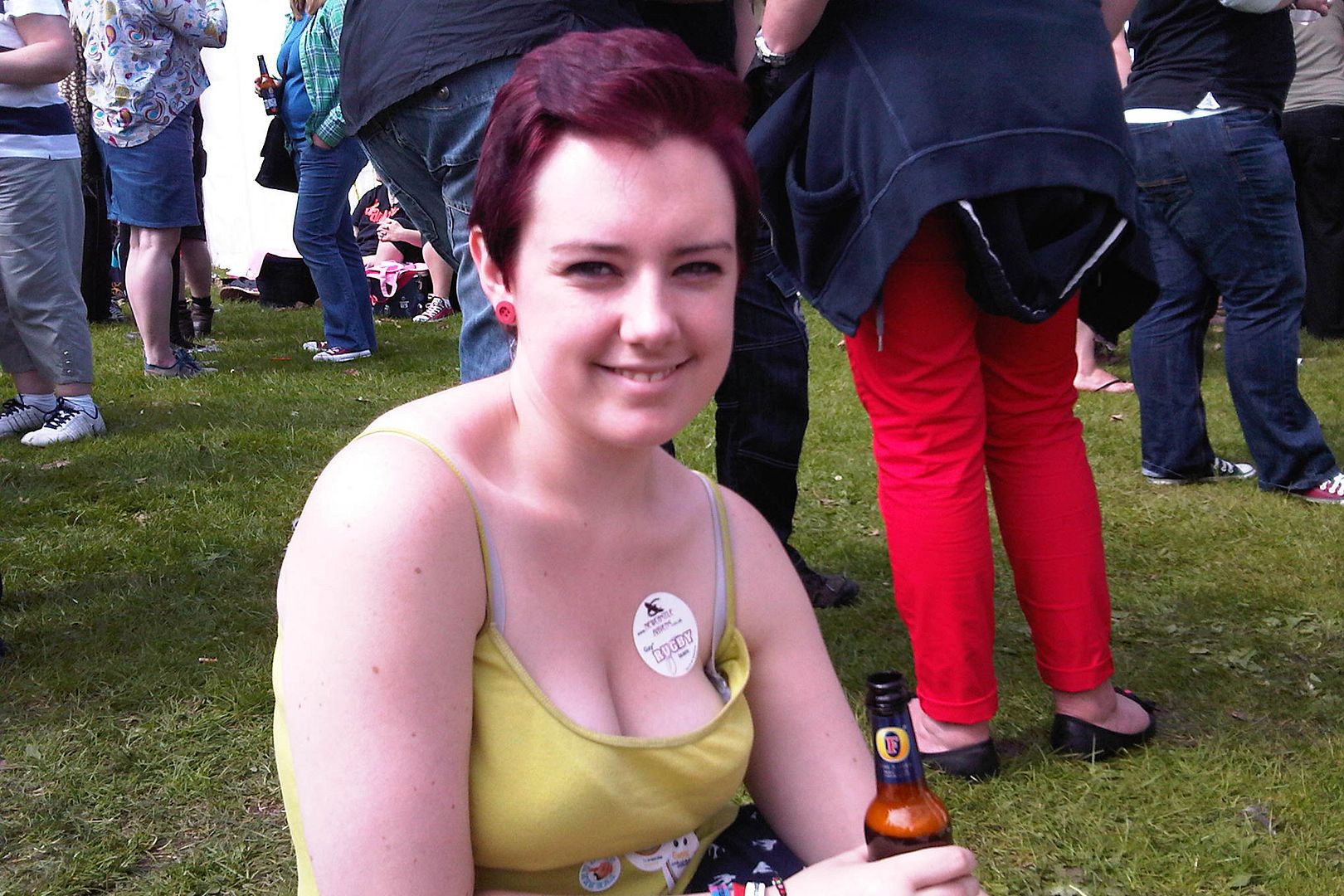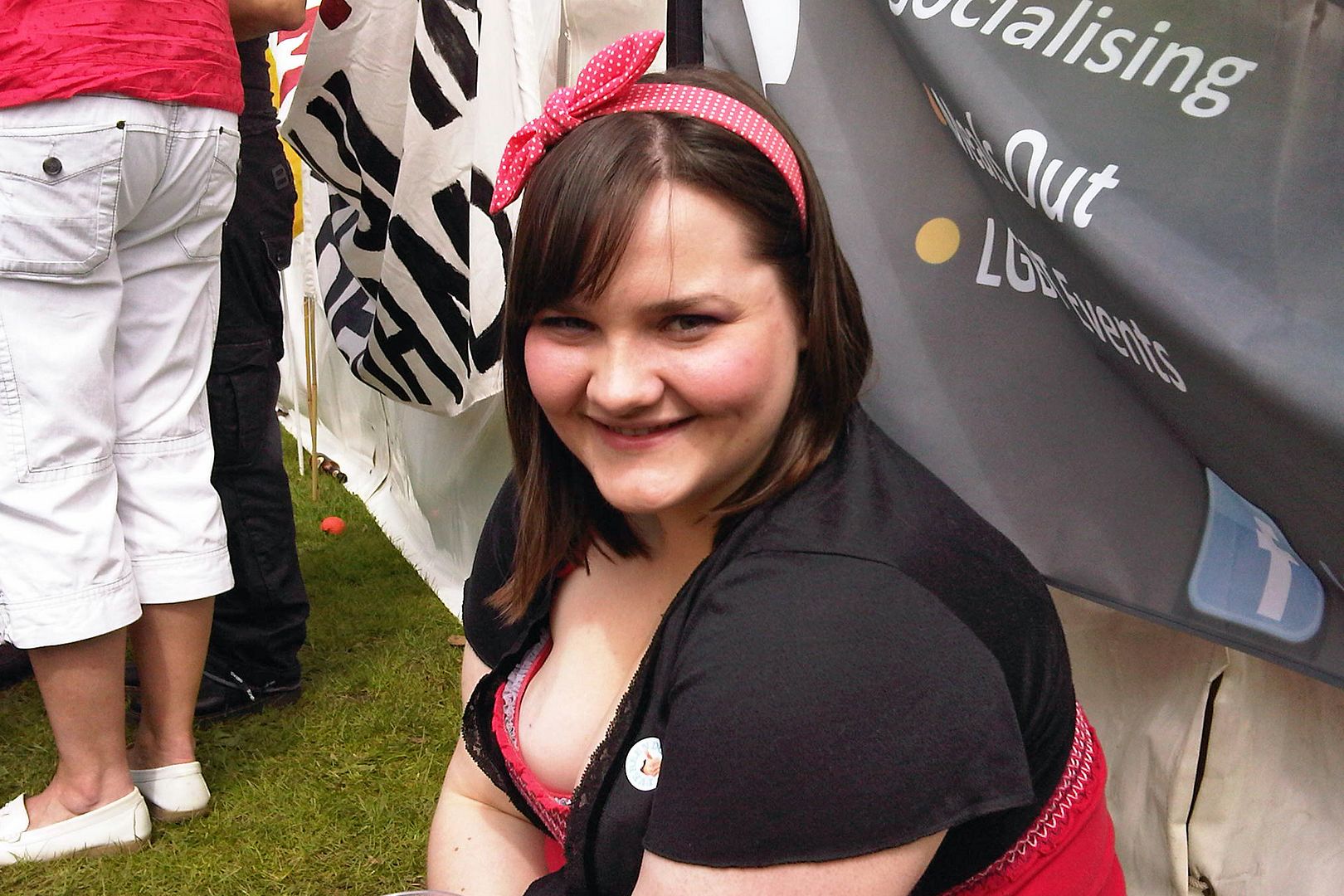 Lots of chilling and drinking happened.
Improv group
The Suggestibles
had an awesome set in the Women's Tent, with an all-female line up.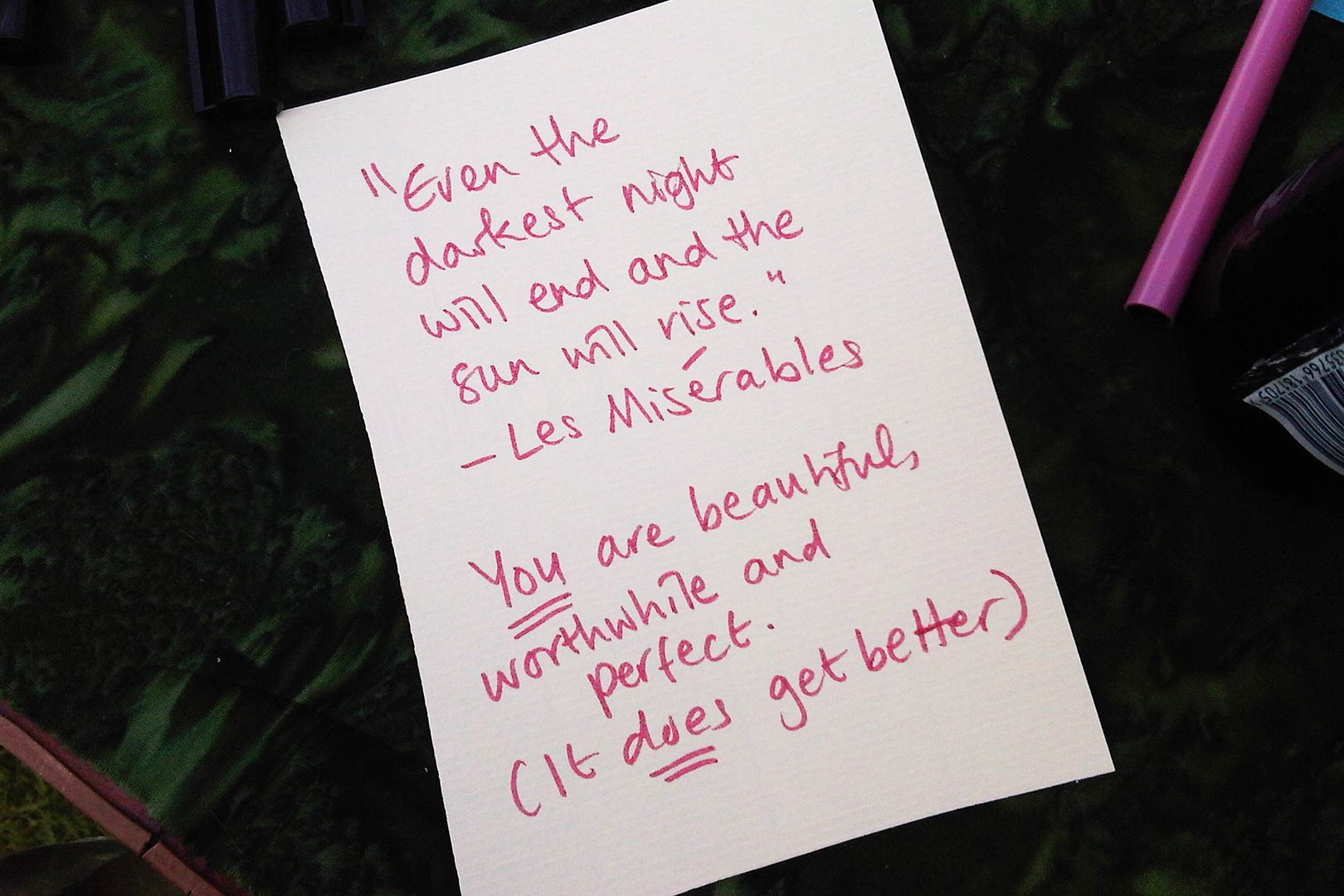 See the bunting in the outfit shot? During the day, artists collective
Radical Threads
invited people to write affirming messages to stick into the bunting, to then take around workshops with young people.
This was my contribution.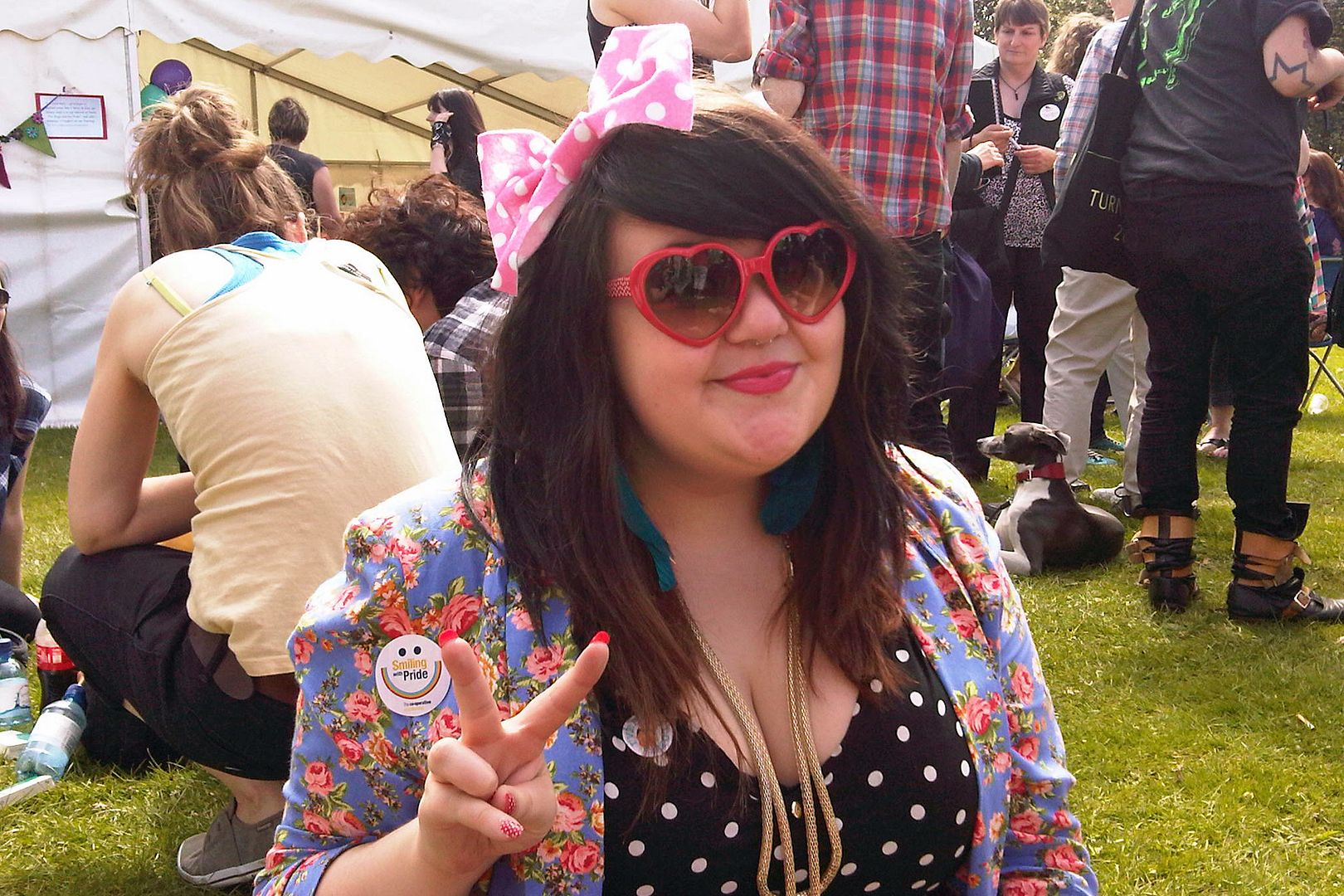 Later in the day I switched my hairband for my favourite pink bow from
The Pink Life
.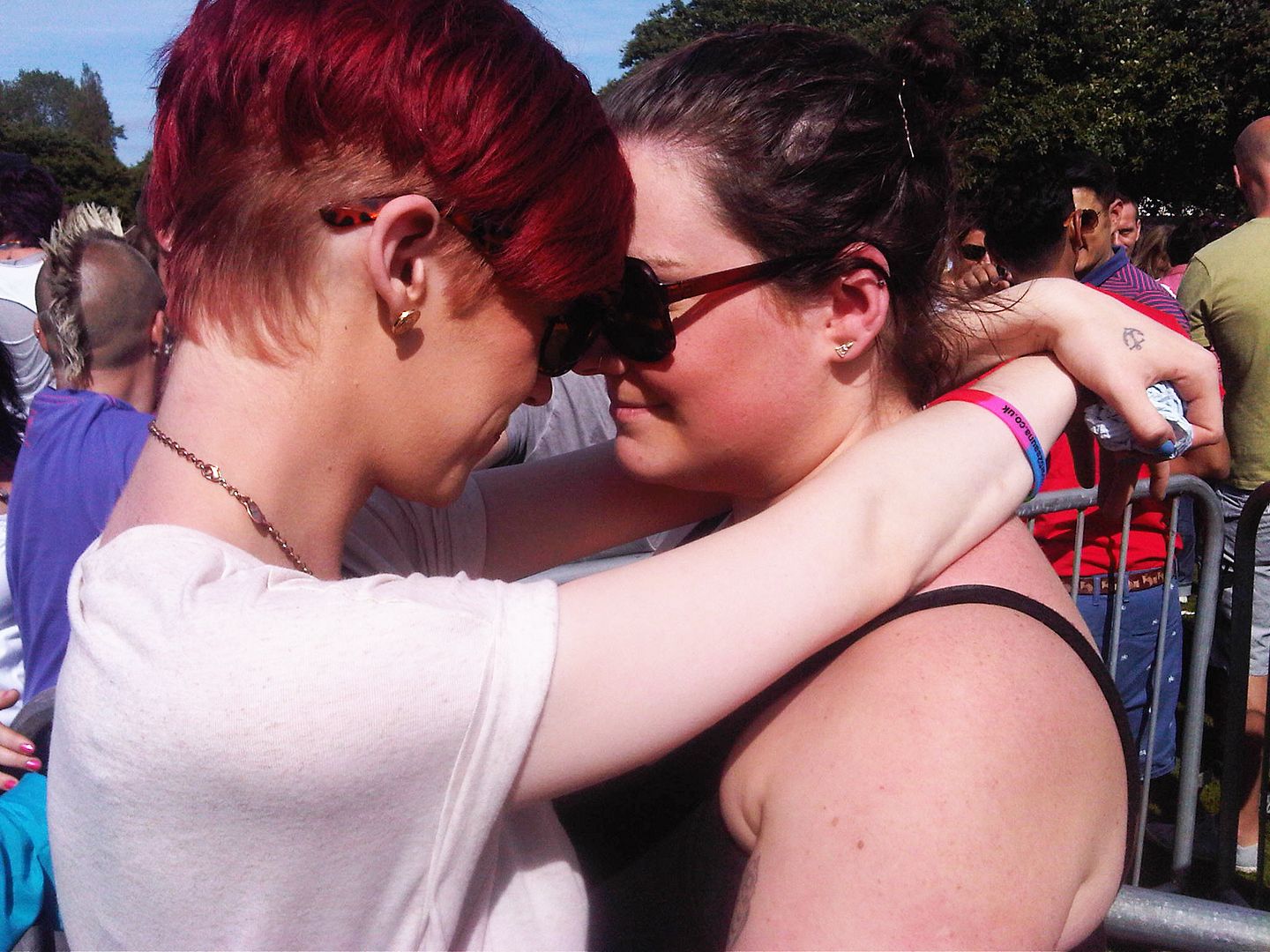 My favourite couple
Sarah
and
Libby
, who kindly allowed me to third-wheel with them watching the acts on the main stage.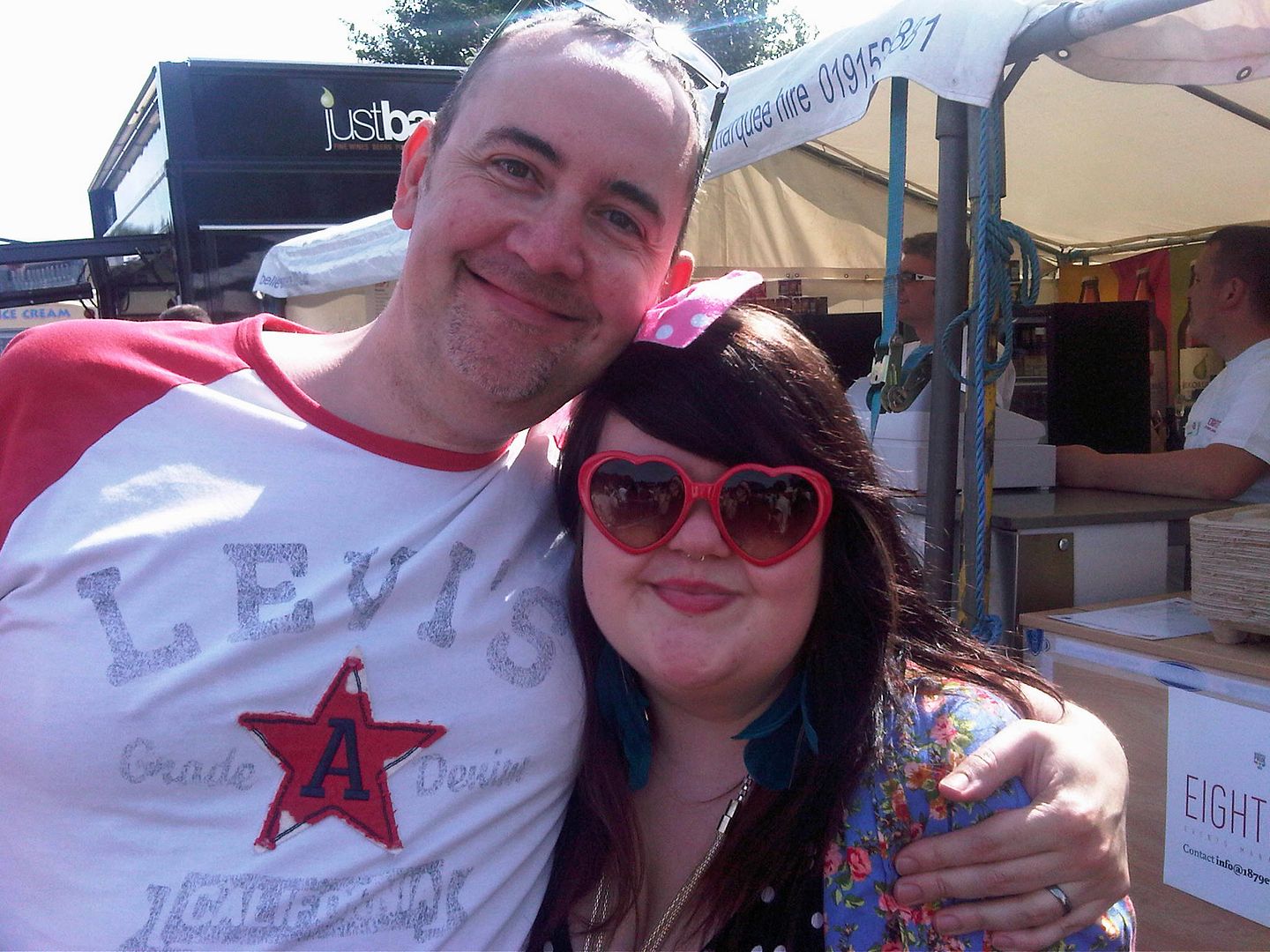 We both used to volunteer on Pride Radio, which was originally Tony's brain-child.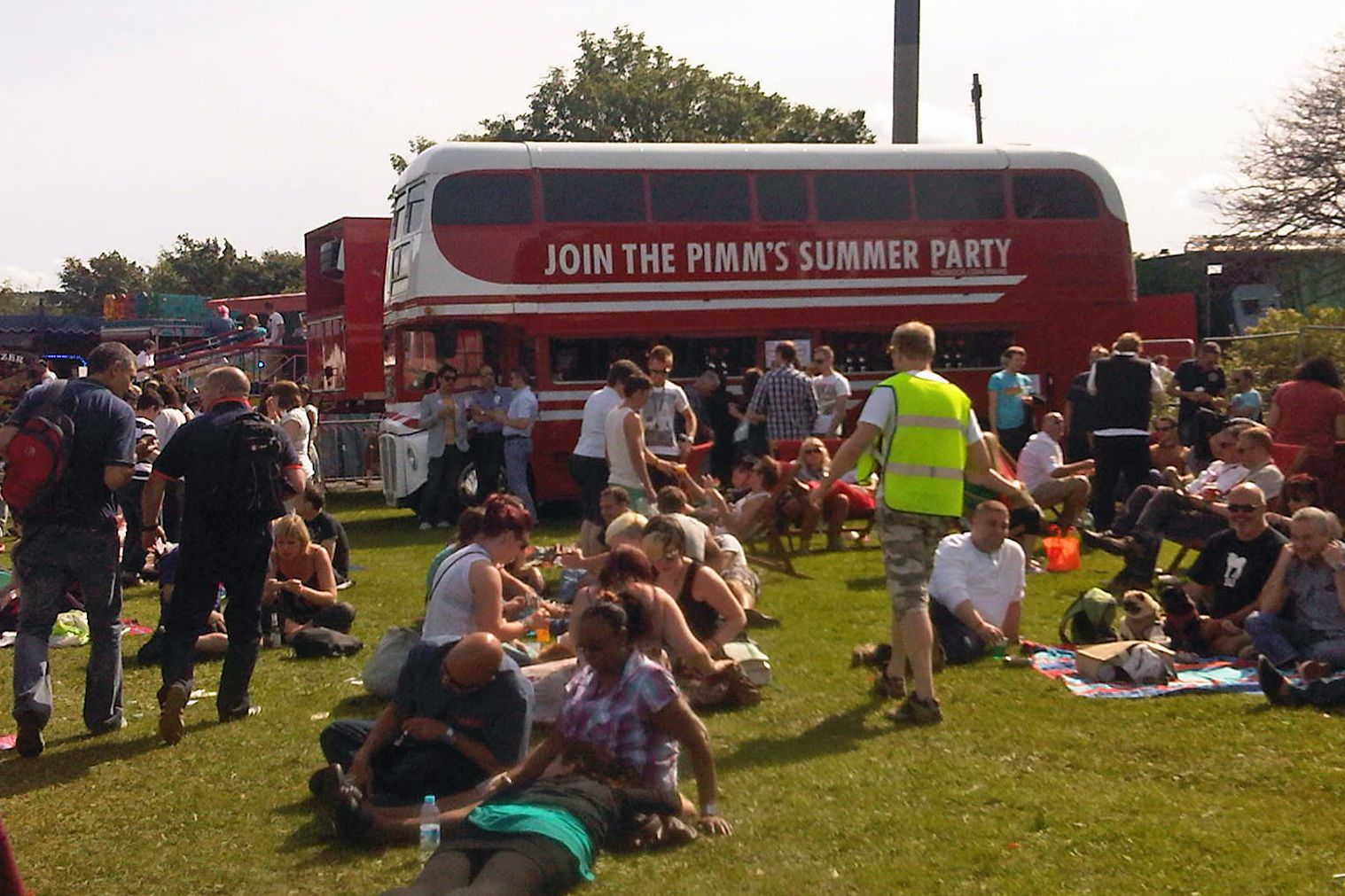 Ding ding, all aboard - it's Pimm's O'Clock.
A few people on the Facebook event were complaining about the amount of bars as for the first time, visitors were not permitted to bring their own alcohol on site - which personally I preferred, especially as there were a lot of underage people enjoying the event.
Also there were hardly any queues!
Overall I had an amazing day.
There were lots of stalls selling everything from offensive t-shirts to body jewellery.
Natalie bought a
"Closets Are For Clothes"
mug and I bought a new septum ring. There were of course countless charities, good causes and sports teams
(some of the boys from Newcastle Pathers and Newcastle Ravens were cuuuute!)
as well as regular companies in support of their LGBT employees.
There were lots of different tents including men's, women's and cabaret as well as the main stage hosted by the ever marvellous
Miss Rory
.
It's a shame I couldn't on my usual night out around the scene afterwards, but I was spent up from the night before as my sister
Nadia
passed her driving theory test so and I treated her to a few drinks and some nachos at The Salsa Club.
However there is always next year - and in the meanwhile, I'll have Sydney Mardi Gras (OMG!OMG!) in early March 2013 to tide me over until then.
Muchos love,
MessyCarla.