Hey everyone,
This year I am technically going to have two "summers" - this piddly excuse for a British summer
(though I shouldn't be too harsh as we have had some lovely weather in the past few months!)
then a scorching hot Australian winter that I really don't think I'm altogether prepared for.
However this means that I can look at
pretty summer dresses with wanton abandon
! Because I'm basically buying my summer AND winter wardrobes this year - so really I'm saving money in the long run, right? Right.
The lovelies at Plus Size Dresses sent me a link to some lovely pieces for the coming season - and from sizes 12 to 32 there is something for everyone, with brand names such as
Anna Scholz
,
Joe Browns
and
Simply Be
!
Here are some of my favourites from the collection: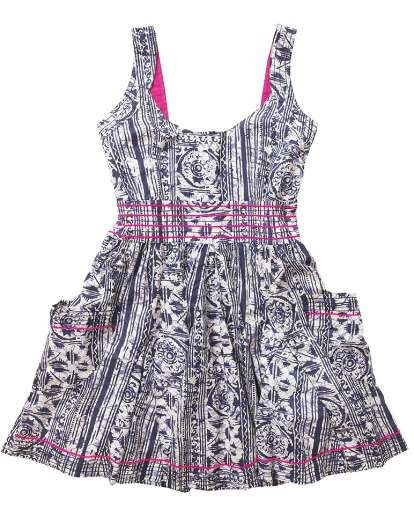 Joe Browns
I really love the pattern on this dress - and of course the pops of pink, make it seem very colourful and girly. This would be perfect for a day of shopping paired with sandals, or for slipping on top of my bathing suit when I'm headed to the beach for a bit of a cheeky sunbathe. (In Factor 50 of course...)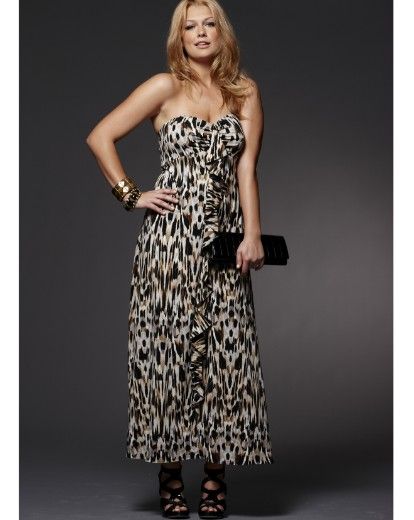 Anna Scholz
One part of my holiday shopping which has me a little stumped is a beach cover up. This year, I am actually turning to dip hem dresses and maxis as a casual alternative.
I absolutely love this piece - the leopard print keeps it bang on trend, and it is incredibly easy to dress up with some lipstick, bangles and a clutch bag for an evening look.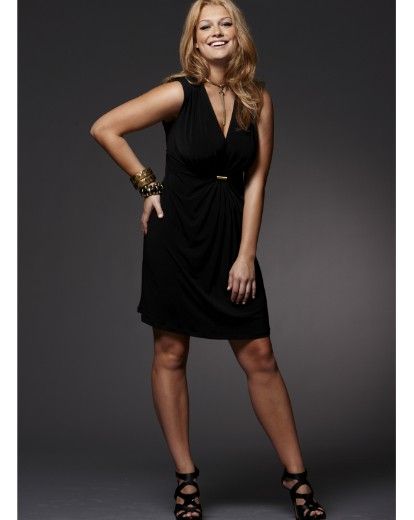 Anna Scholz
Even though my backpack is looking scarily small (for me, anyway - last time I went on holiday for ten days I took a 30" expandable suitcase which was full to bursting!) I am allowing myself a luxury item in the form of a little black dress.
Coming from a party city like Newcastle, I am anxious to check out Sydney's famous nightlife - and really don't want to look out of place in my casuals.
The reason I'm planning on taking a simple black dress is that it's easy to accessorise with some necklaces, rings and a belt so I don't have to worry about it being fussy when I'm making a quick change at the hostel. Also, if I'm having a quieter night at a pub it's very easy to wear with my sandals and a cardigan slung over my shoulders.
In other packing news, this week I'm finally paying off the rest of my flights and buying my insurance (scary!), as my working holiday visa finally arrived the other day!
I have also invested in a netbook, as I'm just too scared for Betty the Macbook's wellbeing on my travels!
I bought it via Gumtree from a lovely couple who had hardly used it since Christmas - they'd also just had a new baby boy who was sleeping in the next room.
He was adorable, but of course I ended up making friends with their cat instead, who was pottering around the kitchen mewing at me.
Spinster for life, folks!
Muchos love,
MessyCarla.
DISCLAIMER: This post is in collaboration with PlusSize-Dresses.com, however all words and opinions are - as always - my own!