Hey everyone,
Regular readers will be well aware of my long term
love
affair
with
polka
dots
, which is unsurprisingly still in full flow...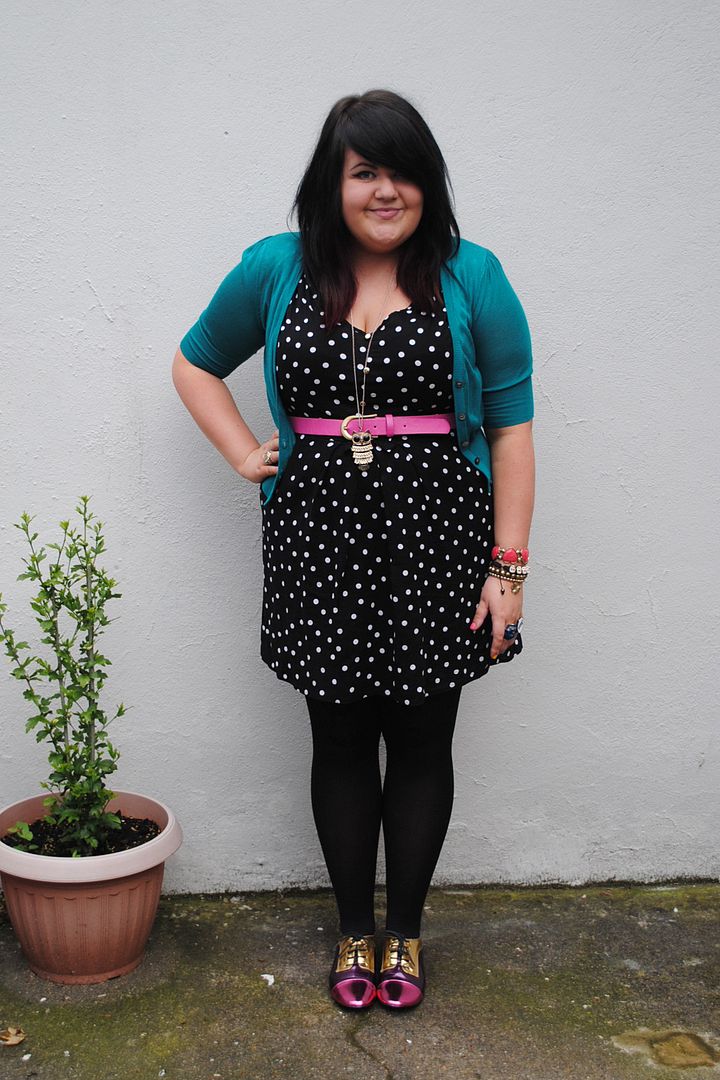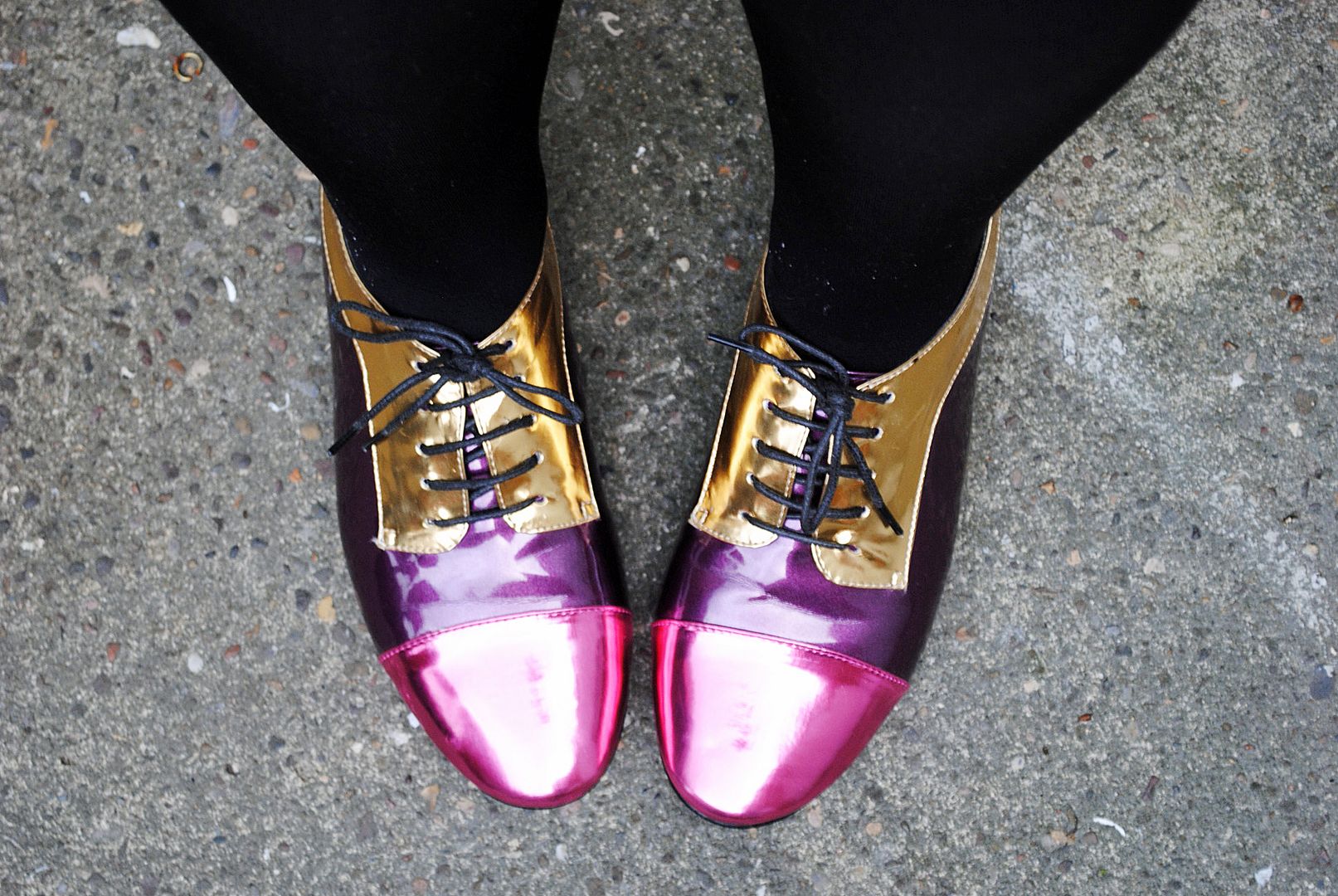 (Fugly/amazing shoes are my favourites!)
DRESS: Dorothy Perkins
BELT: Dorothy Perkins
CARDIGAN: H&M
NECKLACE:
Present from
Daniel
via Topshop
RINGS: Various
BRACELETS: Various
SHOES: ASOS
POINT OF FASHION: Polka dot brights.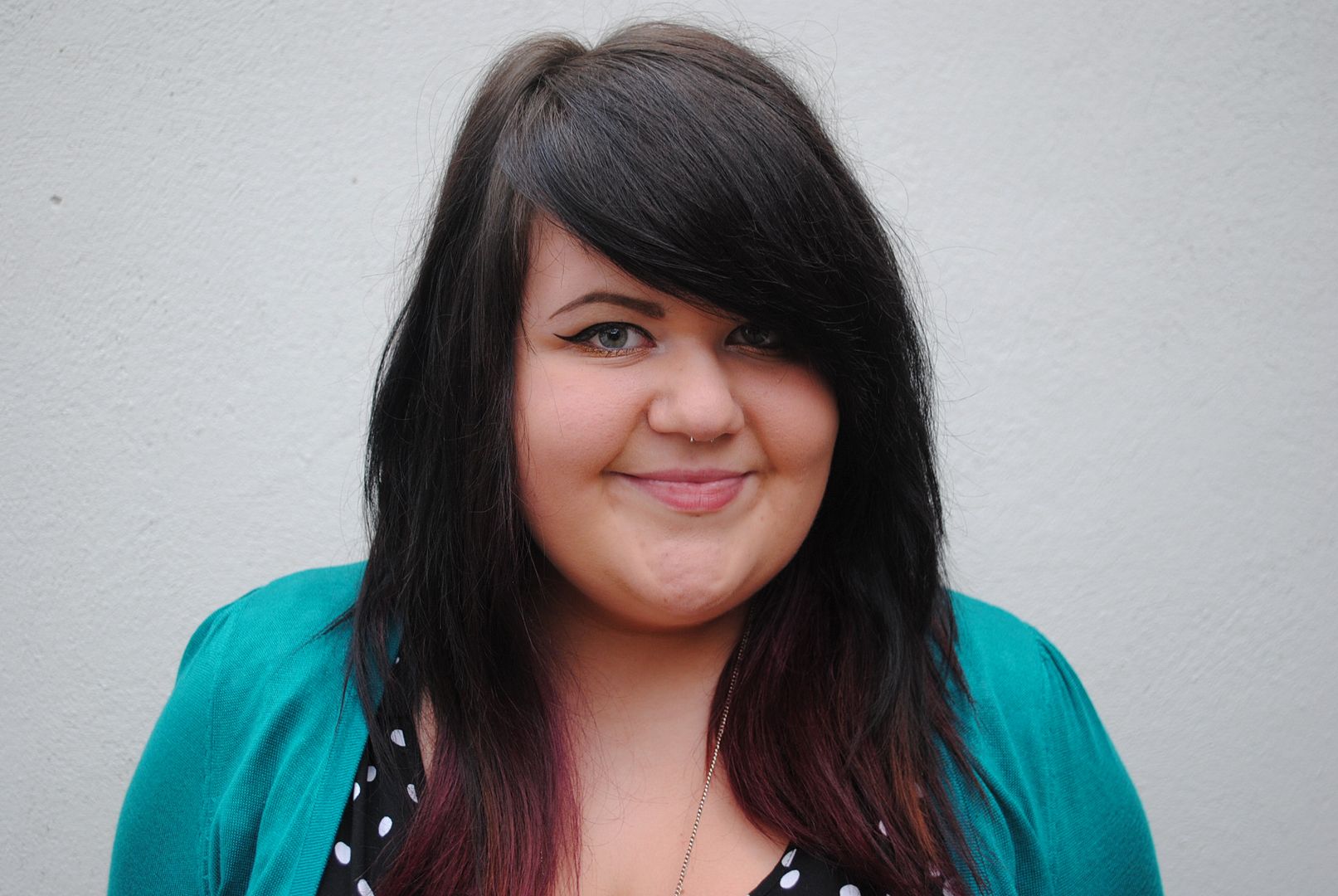 FOUNDATION:
Rimmel Match Perfection foundation in 200/Soft Beige
PRESSED POWDER:
Illamasqua 135
EYEBROWS:
Wet N Wild Brow Palette
EYELINER:
Rimmel Glam'Eyes Liquid Liner
MASCARA:
Rimmel Scandaleyes Waterproof
The eagle-eyed amongst you may notice I've added a little colour to the bottom of my hair, and it looks halfway between ombre and a dip dye
(hello, blogger cliche!)
. I bleached then used a hybrid of Directions dyes I've had left over
from my crazy coloured hair days
. It's quite subtle, but I think gives my hair another dimension, and makes it look more textured - as I have very fine hair, just a lot of it!
(I also really miss my red hair, sometimes - but definitely not the upkeep!)
One thing I'm especially excited about is that
my sister
is finally finished her exams which have been holding her hostage for the past few months.
We have a completely different work ethic when it comes to schooling - I am of the mindset that if I didn't learn it in class, I'm never going to remember it, no matter how hard I try.
But Nadia can sit and and read, write and rewrite notes for sixteen hours at a time. And it definitely seems to be paying off, as all of her exams went really well - including her dreaded Law one.
We went on a sister shopping date the other day to celebrate.
Neither of us had much money for buying anything for ourselves, but she went to buy an 18th birthday present for her friend and I helped her pick out a Chanel lipstick and some Topshop earrings.
However one thing we really can dig deep into our pockets for if need be is food.
After breaking off
(another)
seven year affair with my usual themed diner
(which is a real shame as I have such happy memories there - but however the service and food has gone seriously downhill in the past year)
she suggested we go to Northside Diner, which is situated in the toy department of
Fenwicks
.
I'd heard the milkshakes were amazing as they are made with gelato - and it was seriously the best milkshake I've ever had! It was so thick my straw stuck straight up!
To eat, we just had portions of fries with lots of ketchup. Sometimes it's the simple things which really are the best!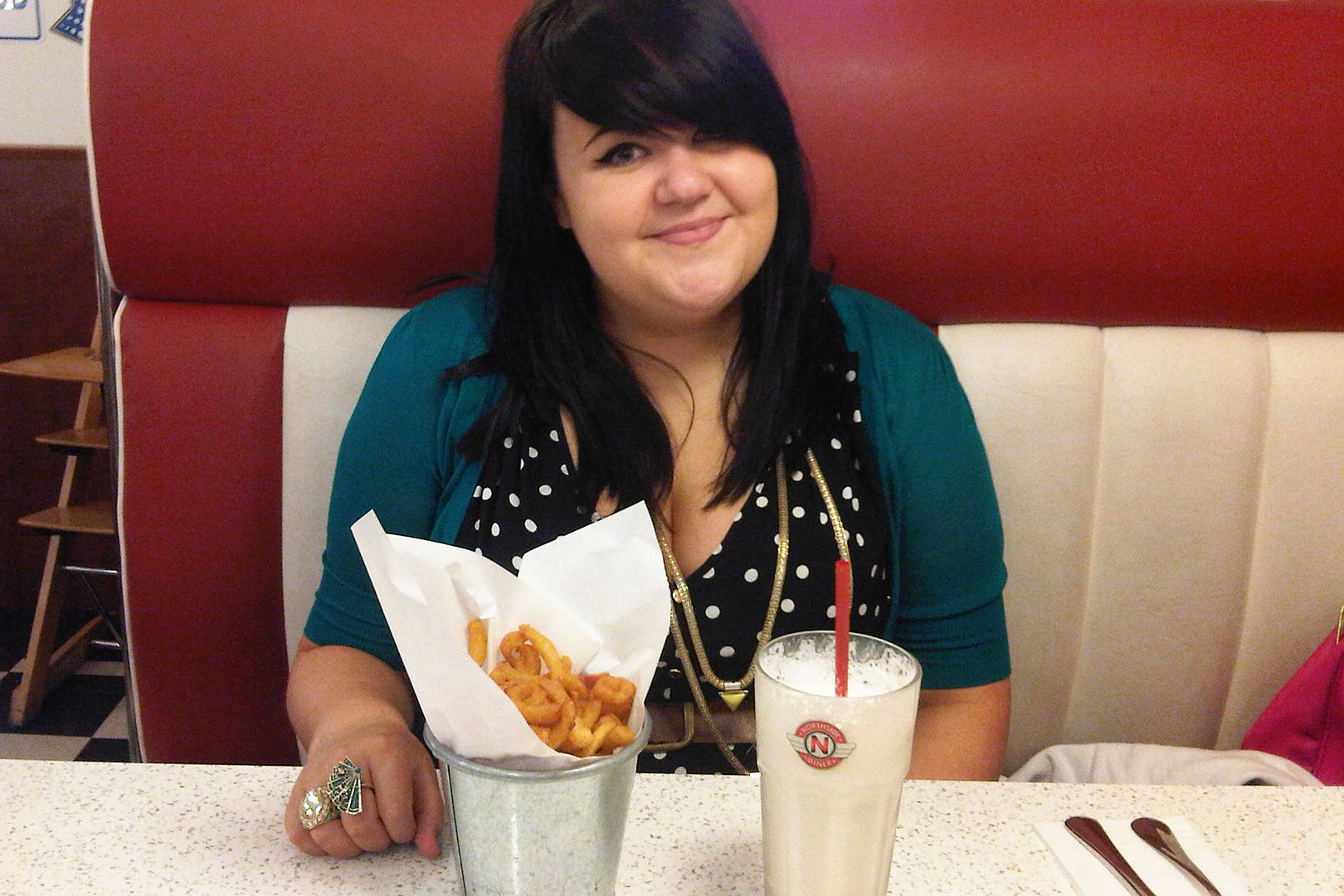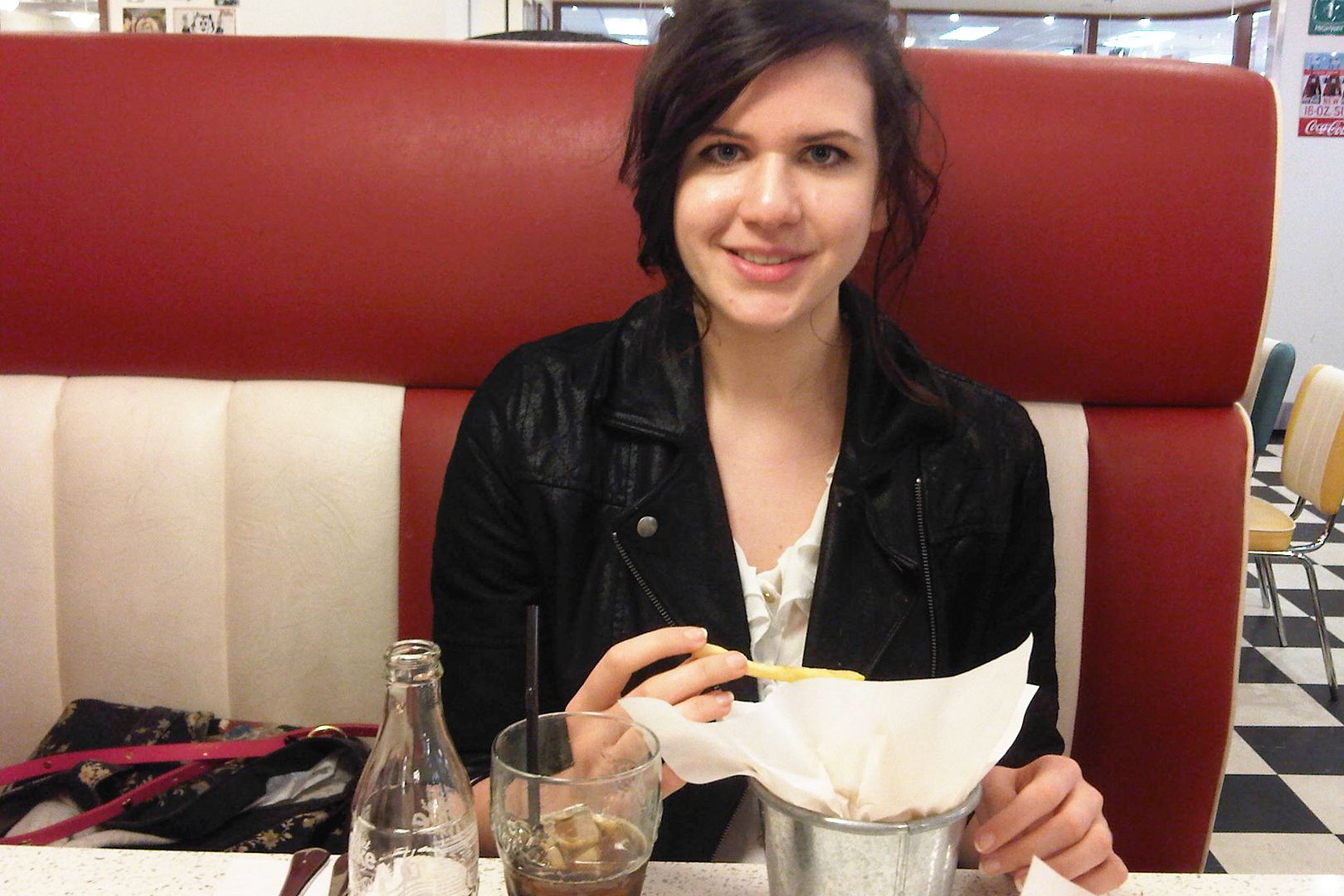 I definitely recommend checking them out if you're local, or ever visiting Newcastle.
The service was speedy and friendly, and the staff seemed to go the extra mile - one offered to take a picture of a family who were dining, and made a fuss over younger guests.
In other news I'm having another quiet week, as the weekend after next I'm going to London for
Unskinny Bop
with a few other bloggers including
Lauren
,
Claire
and
Bethany
- who I can't wait to see!
Tickets are available here
, with concessions are available to
Fattylympics
attendees
(which unfortunately I can't get too as train prices are really expensive for earlier in the day - perhaps due to it also being Pride weekend)
.
If you're going and see me - please say hello!
(I'll be the loud Geordie swigging a Bud. Standard.)
Muchos love,
MessyCarla.