Hey everyone,
Remember
a few entries ago I mentioned a personal project
that's going on in my life?
Now that plans are more finalised, I can let you into what's going on.
In Autumn, I am temporarily moving over 10,000 miles away to the other side of the world.
The title of this blog post may give some indication as to where I am headed, but just in case...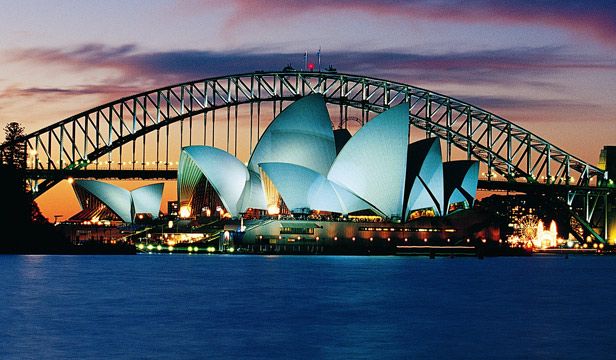 From late September 2012, I will be living in Sydney, Australia.


This is not a decision I have made lightly.
I originally planned travelling in late 2010 when I still couldn't find a job after graduating from university in the summer and discovered internship opportunities online.
I gave myself until Spring 2011 to find a job - but when I got the job at the hostel, this obviously came first on my list of priorities.
(I did have an awesome boss from Brisbane however, which softened the blow!)
Working in a hostel was one of the most rewarding things I've done with my life - I'm naturally a nosy person, and every day I saw people from all walks of living going on adventures.
Memorable guests included: a large group of German high schoolers who played
Soulja Boy
on repeat, a middle aged couple cycling across Europe for their anniversary, three girls who'd flown all the way from Texas to see Kate Nash at The Cluny, a nervous first-time inter-railer who asked for advice on how to make friends, an old Glaswegian man en route to London who described me as
"like my son's second wife - pretty and chubby"
, a Dutch football team who left us lots of team flags to hang in the office, a group of "stags" dressed as superheroes who stopped to take photos with a little boy on holiday with his dad, as well as countless backpackers who would ask everything from what Newcastle is famous for, to which bars have the prettiest girls.
When my job ended a few months ago, I've once again been questioning what I should do with my life - and the obvious answer is to have an adventure of my own.
I've been doing some hardcore research for the past month - and I've finally put down the deposit for flights, my visa and the programme.
I've decided to travel with
Bunac
, as it seems to have lots of perks for first-time travellers especially as you get grouped together on your flight from Heathrow, as well as the Hong Kong layover
(hotel, tour etc.)
and first week of hostel accommodation included in the price, as well as continued support from their Sydney and London offices.
I officially leave in September.
The plan is to find work and accommodation in Sydney for a few months before moving along the east coast, which means overall I'll be gone from six months to a year.
So where does this leave the blog?
Well, although obviously I won't be packing my entire life into my scarily-small-for-me bag, I'm not the stereotypical spaghetti-straps-and-combat-pants traveller.
I'm taking my camera and laptop, so although my posts will get even more sporadic
(that really seems to be my word of the moment doesn't it? I need to invest in a thesaurus...)
I'd love to keep you all up to date with what I'm up to - and yes, this includes what I'm wearing!
Right, so that's you all caught up.
Have any of you guys been travelling, or suddenly moved sticks halfway across the world?
Oh, and if any readers are from Sydney, please comment or tweet me with recommendations on what I should see and do outside the usual tourist stuff?
Muchos love,
MessyCarla.