"In an old house in Paris that was covered with vines
Lived twelve little girls in two straight lines
They left the house at half past nine
The smallest one was Madeline."
~ Madeline, Ludwig Bemelmans.
Hey everyone,
I was bored last night, so tried putting my hair in rag curls.
It's really easy to do -
try YouTube for a quick tutorial video
, but basically all you need to do is dampen your hair, put some mousse in to set, then curl your hair around rags
(I cut up a pair of old tights)
and leave in for a few hours, or overnight. Some tutorials even use socks for larger curls!
I'm hoping the curls make me look rather whimsical and European (I'm a bit of a Francophile) instead of "Why hasn't that girl put a brush through her hair today?!"
DRESS: H&M.
VEST: H&M.
CARDIGAN: H&M.
BRACELETS:
New Look and
SOPHIE
.
BELT: Dorothy Perkins.
BERET: eBay.
SHOES: eBay.
When I was about sixteen, my "thing" was I wore a beret every day, and I still have a bit of an extensive collection.
Black hair and red accessories is still one of my favourite combinations - especially with my glittery shoes I picked up on eBay for a fiver years ago!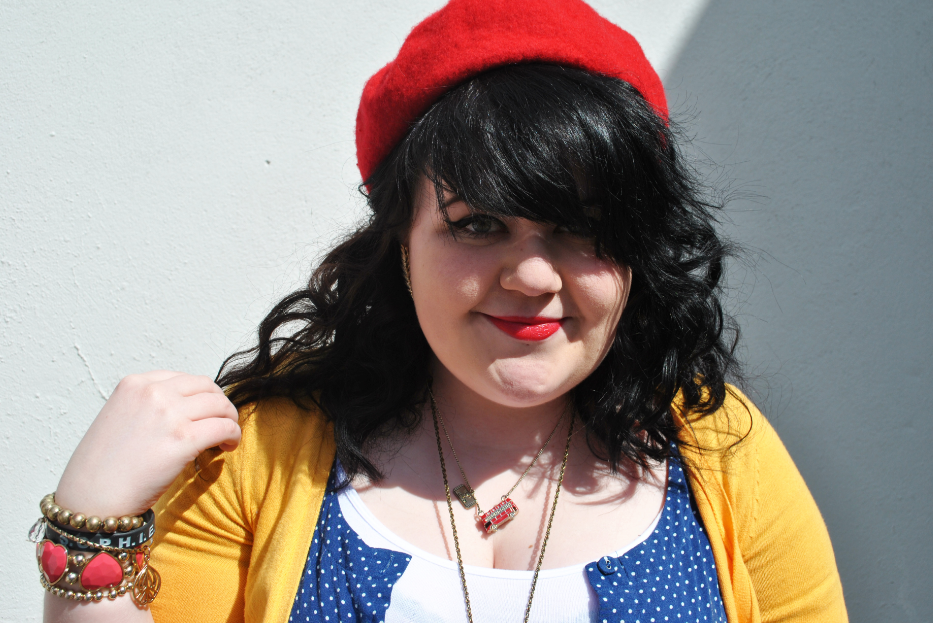 Lipstick: Revlon 725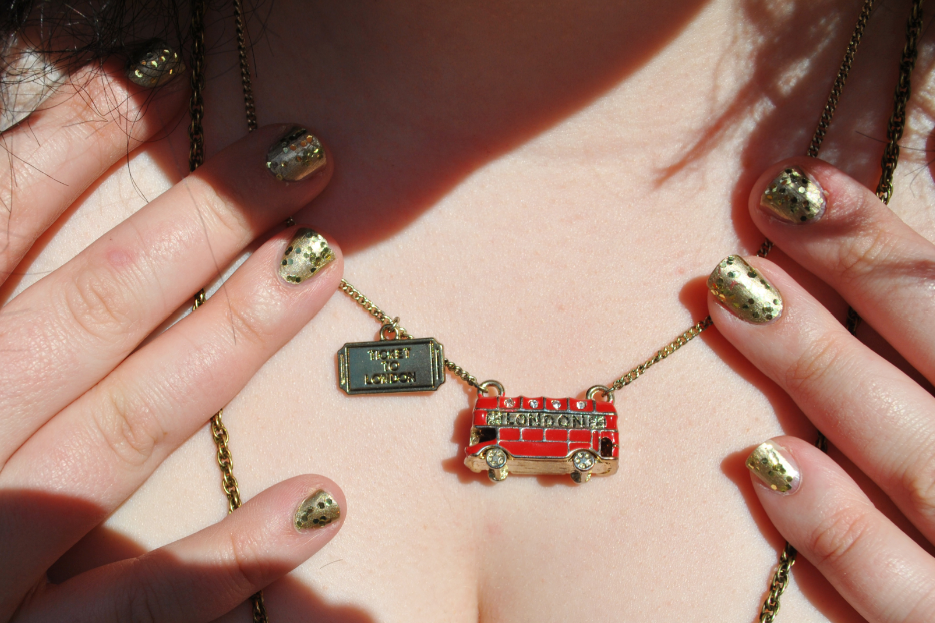 One of my favourite necklaces my best-friend
Sam
bought me when she was living in London.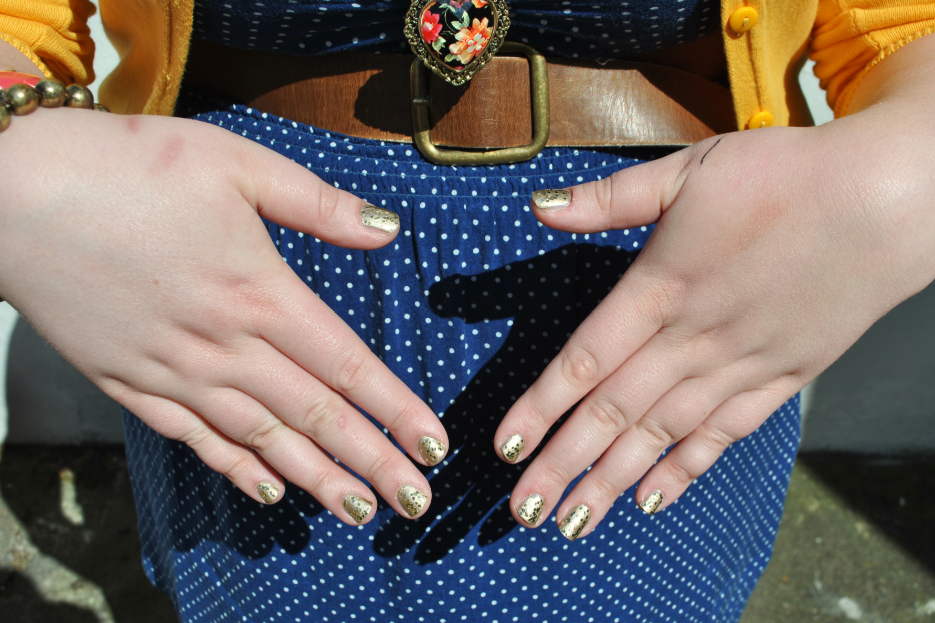 Nails: Gold from Next with a gold sequinned top coat from Black Poppy.
GET THE LOOK:
Right, now the title of this blog has made me want to watch
Madeline
.
It was definitely in my top ten favourites as a kid, and one of the films I watched on Sundays as I rushed my homework
(usually as a double-bill with
Paws
- does anyone remember this film?!)
I love the internet.
Muchos love,
MessyCarla.