Hey everyone,
It has just dawned on me that I never got around to sharing photos of my holiday to Virginia!
I've already shared some photos from my previous visit in 2008
which was awesome, and as expected I had so much fun second time around.
Here are some of my favourites: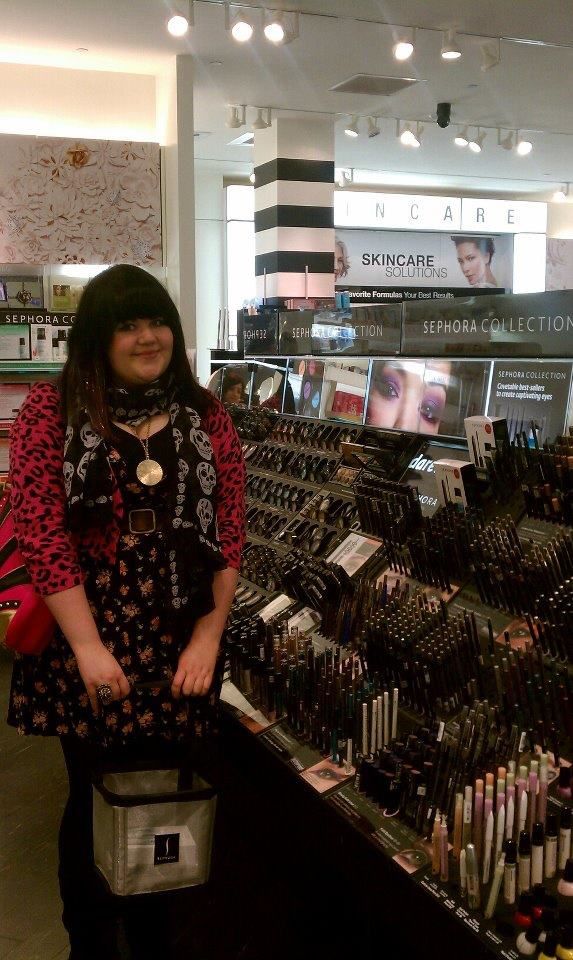 (Photo by Jessica)
Happy as can be in my favourite shop in the world - Sephora!
Jessica and her sister Jaime gave me a $50 gift card as an early present, so I treated myself to stuff from Make Up Forever and Sephora's own range.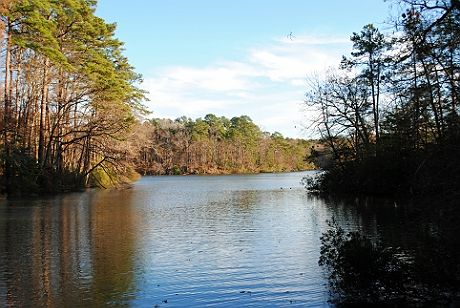 The Noland Trail.
The long stretches of water remind me of Pocahontas!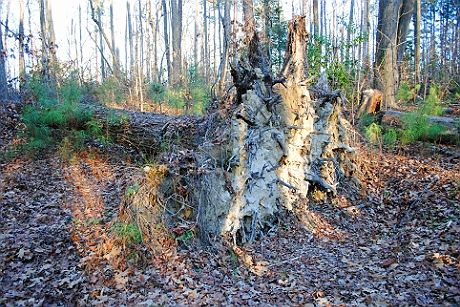 There were such beautiful colours everywhere - it definitely felt more like Autumn than Winter!
This poor tree was knocked over by the recent hurricanes.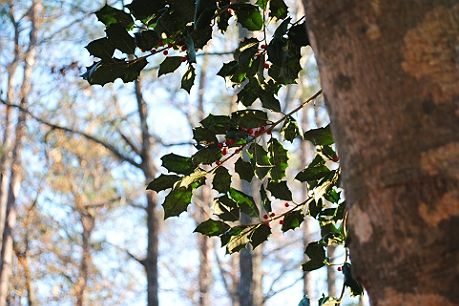 Gorgeous holly leaves, you can tell it was coming up to Christmas!
Free Ho! Ho! Ho's!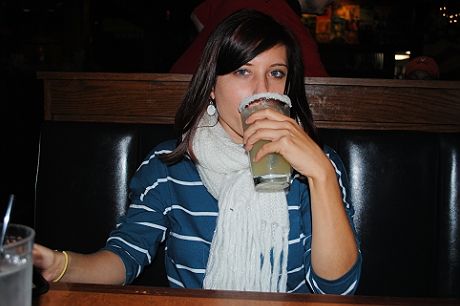 When Jessica finished her final exam we celebrated with margaritas and fries.
I tell you, what American beers lack in strength, they more than make up for with cocktails.
It took just two of these and I ended up singing Geordie folk songs in the car park.
I had further belated Thanksgiving food when her grandma prepared an amazing chicken dinner with mashed potatoes, squash, green beans and cranberry sauce. It was without a doubt one of the best meals I've had in years!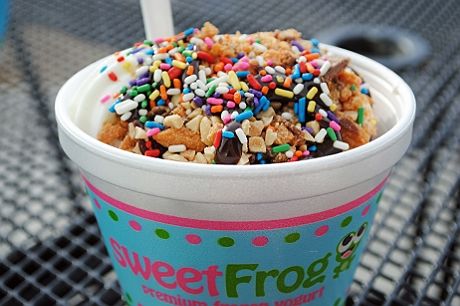 Ahhh frozen yoghurt - another foodstuff that isn't as big a deal as it should be here in the UK!
They had really interesting seasonal flavours such as gingerbread and pumpkin pie.
I was a bit boring and had original tart, vanilla and cappuccino with Butterfingers, hot fudge and sprinkles.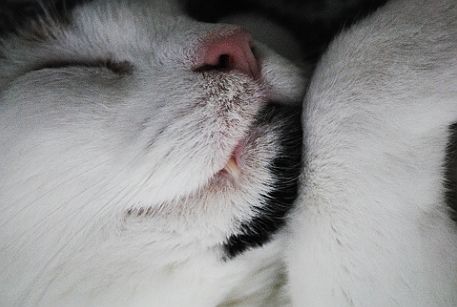 Awwww Missy is the cutest and most affectionate cat I've ever met - she's almost like a dog in the way she loves curling up next to people for sleepy time. I love her wee snaggle tooth, too!
So yeah, as you can see I have yet more wonderful memories from one of my favourite places in the world!
Jessica thinks it's funny that I love coming to stay, especially as apart from Virginia Beach there aren't many international tourists.
But I think that's the beauty of visiting anywhere - meeting the locals and doing everyday things such as shopping at Trader Joe's or World Market is often a lot more interesting that visiting typical tourist traps.
Finally, I'll leave you with two more videos.
The first is a mash up of footage I took during my holiday.
The second is Jessica's flatmate David attempting to prepare a chicken salad while we cheer him on. (You'll need to turn the volume up for this one as I just filmed it on my phone!)
Muchos love,
MessyCarla.