Hey everyone,
Apologies once again I disappeared! It's been one of those weeks where I've felt like I've just had to get off the grid for a while.
Mostly I've just been hanging out with my friends and family, doing real world stuff.
But I'm back - and I went shopping today for the first time in ages. This is what I wore: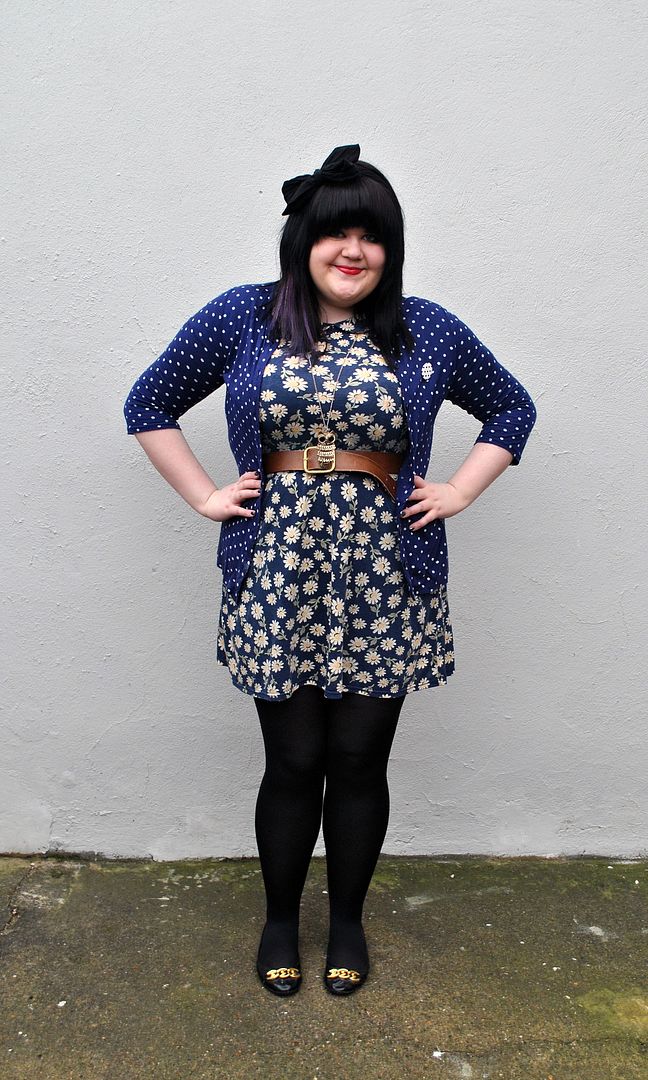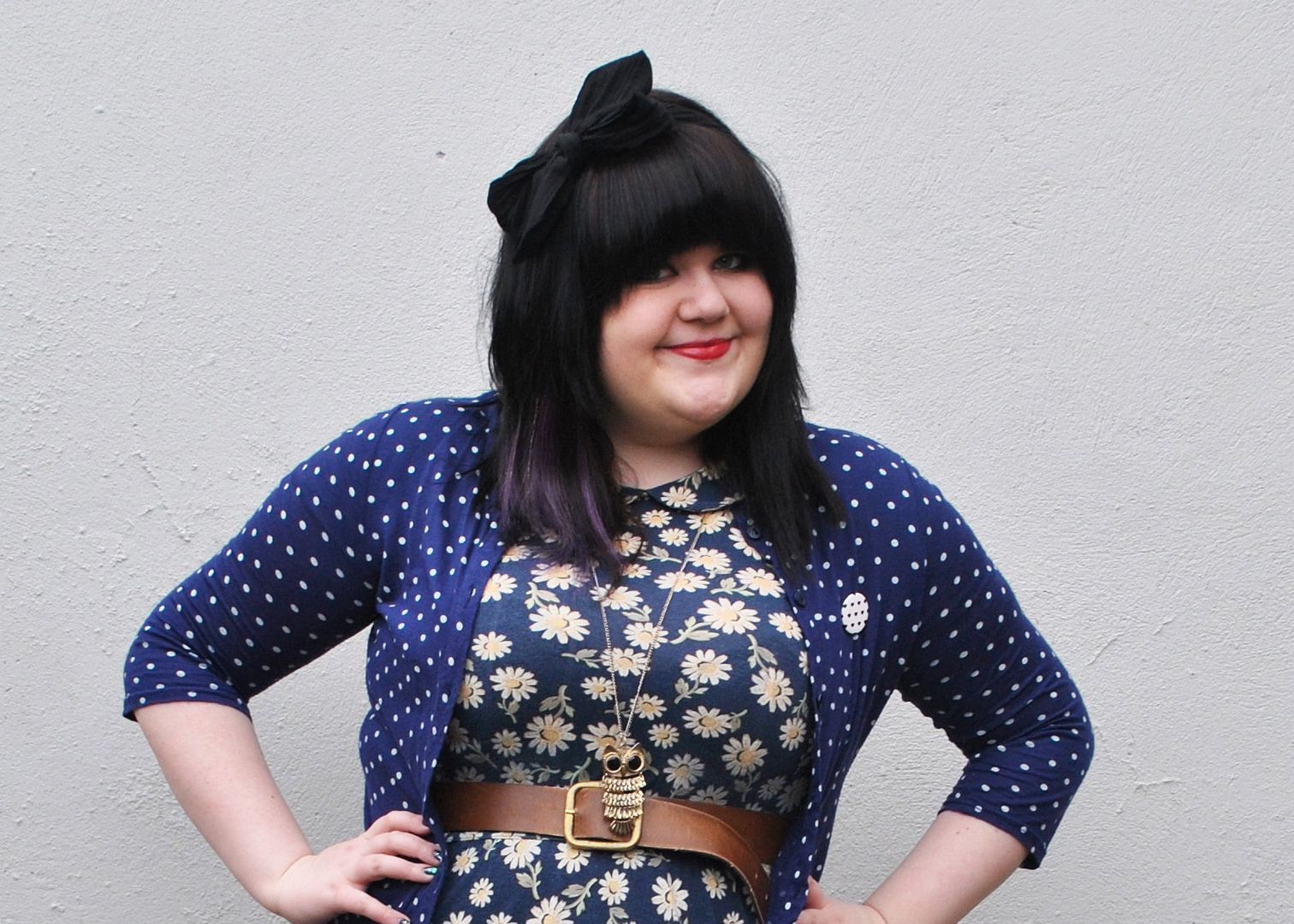 It was a sweep-of-red-lipstick-needed kind of day!
(Fire by Chanel)
DRESS:
Topshop.
CARDIGAN:
H&M.
BELT:
Dorothy Perkins.
NECKLACE:
Present from
Daniel
, via Topshop.
HAIRBAND:
Forever 21.
SHOES:
Primark.
POINT OF FASHION:
Blue.
Make-up wise, I used a set which was kindly sent to me from the lovelies at
Find-Me-A-Gift.co.uk
.
Being a fan of gold products at the minute, I chose the
Me Me Me Goddess Eye gift box
which includes an eyeshadow quad, liquid eyeliner, eye pencil, mascara and a tutorial card.
I wasn't sure what to expect as although I'd heard of the brand I hadn't tried any of their products, and I was pleasantly surprised.
The eyeshadows are lovely and pigmented and go extra sparkly when I dipped my brush in water first
(though to be fair, I do this with all my eyeshadows)
.
The mascara and the pencil were nice quality too, but I was a little let down by the liquid eyeliner which has a pen time, and I really don't like them.
However, I have a few friends who do - so no doubt this will be donated to one of them!
So although I tried it, for this look I went over the top of it with Elf's liquid liner.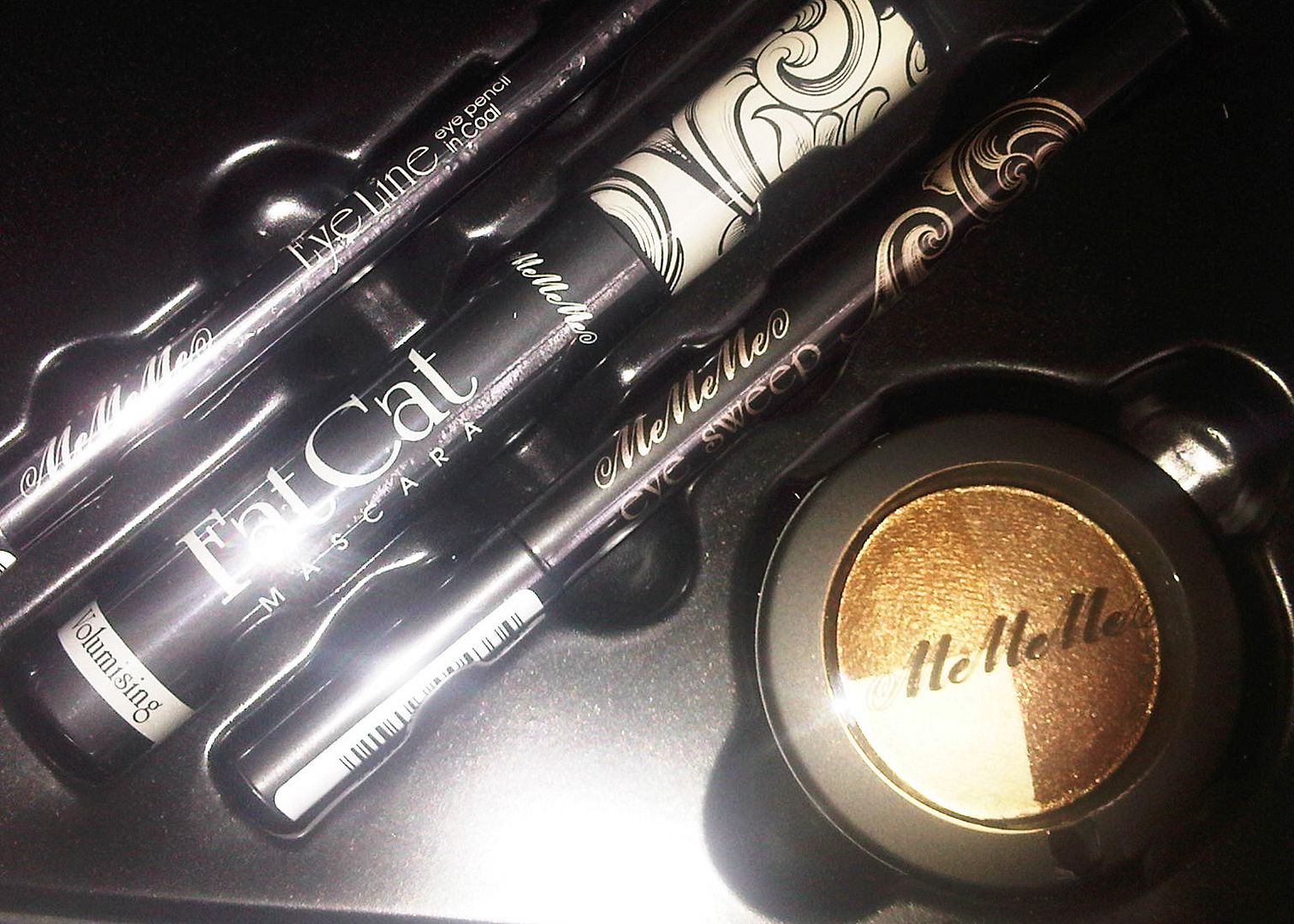 Inside the box.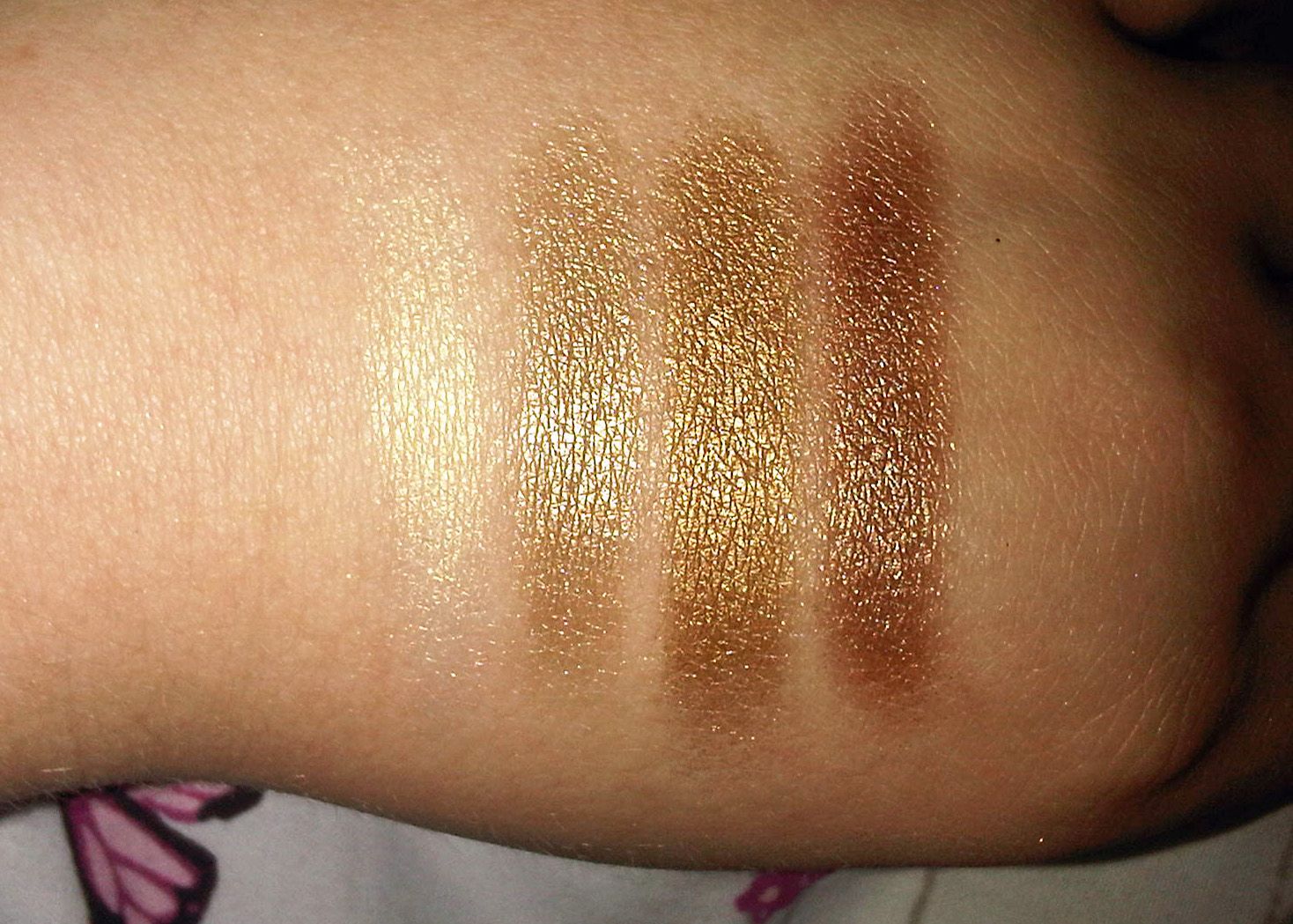 Eyeshadow swatches applied wet.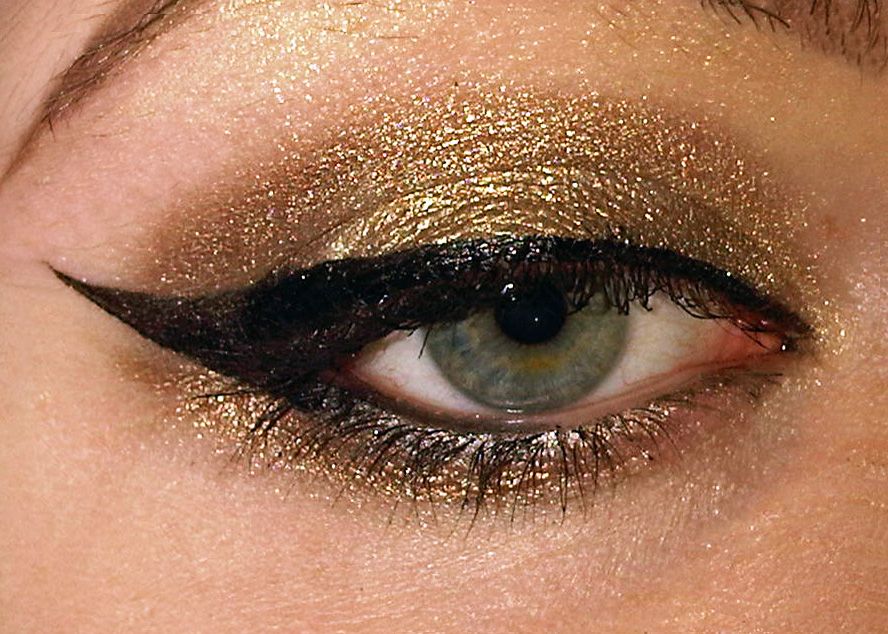 Taken with flash at a distance.
Taken with flash close up.
So yeah, overall I was impressed with the set - and for £13.99 it's a bit of a bargain for the products you get!
So this week:
It's been a pretty good one - apart from
if you follow me on Twitte
r you'll know that my friend Ash was in a car accident and had a stay in hospital after losing part of his lower eyelid.
Thankfully there are no problems with his actual eye, and he is healing up very well - apart from obviously being shaken up and he also has a little whiplash. We've been out this week celebrating his getting better Geordie-style.
Read: too much fizzy pop. It's medicinal, right?
Thank you to everyone who sent good wishes - he really appreciated them!
However, it has also been a week of awesome as my best-friend
(and Ash's twin)
Sam
found out this week she is working on a TV show
(hint: "WHY AYEEEEEE")
in Mexico which is amazing amazing amazing.
I'm so jealous, and I have already requested that she bring me back a poncho.
Expect an outfit post with it in the near future. Maybe.
Or else just lots of pictures of me eating the innards of a piñata. That's much more likely.
Muchos love,
MessyCarla.
DISCLAIMER: The Me Me Me gift box was sent for review. I received no money for featuring the item on my blog. As ever, all words and opinions are my own!