Hey everyone,
Apologies I have been away for a week - it's been a surprisingly busy one, which is always good!
I wore this outfit today to hang out with my friend Jessica who was in Newcastle for her dissertation research, and I was brought in to help.
By "help", I ended up guarding her Cath Kidston holdall while she handed out questionnaires and bought me drinks - such is life!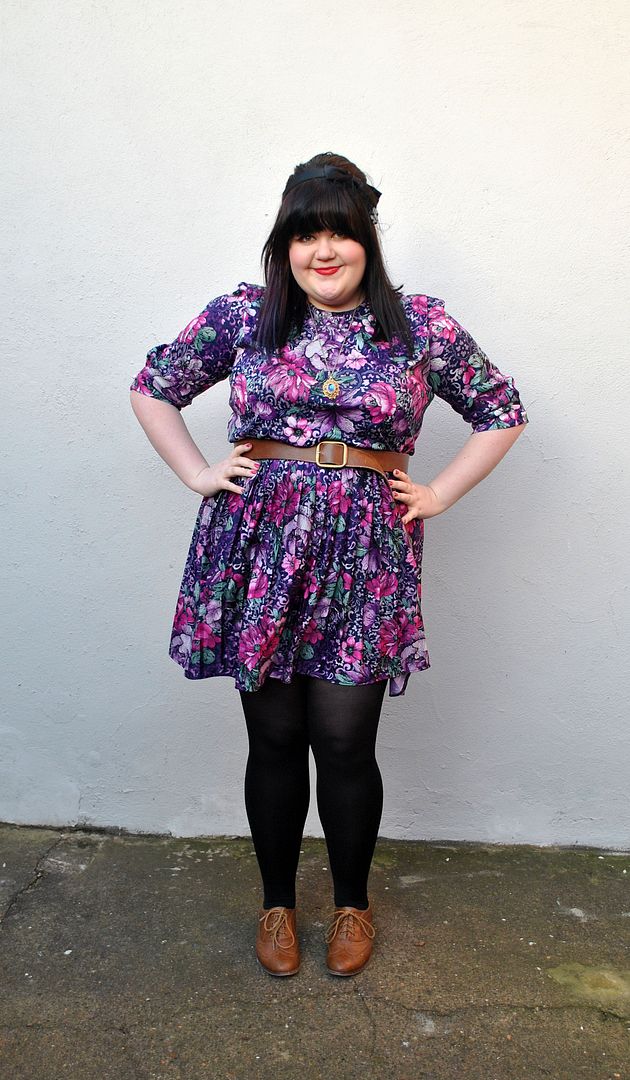 DRESS:Vintage.
NECKLACE: Vintage.
BELT: Dorothy Perkins.
HAIRBAND: Primark.
SHOES: Primark.
POINT OF FASHION: 1960s.
However I found the following in the Dorothy Perkins sale for £30 down from £59 and absolutely love it - I've been after a red coat for a little while, and the faux fur collar was obviously a deal breaker!
I apologise for my hair being a bit windswept - I was caught in a bit of a gale on my way home!
It was a bit of good luck that I decided to style my hair into a beehive.
The last time I did that for my friend Marie's birthday party, I backcombed like crazy and even ended up creating a dreadlock!
So this time, I simply slept with my hair pulled back then used a Bumpit and lots of hairspray!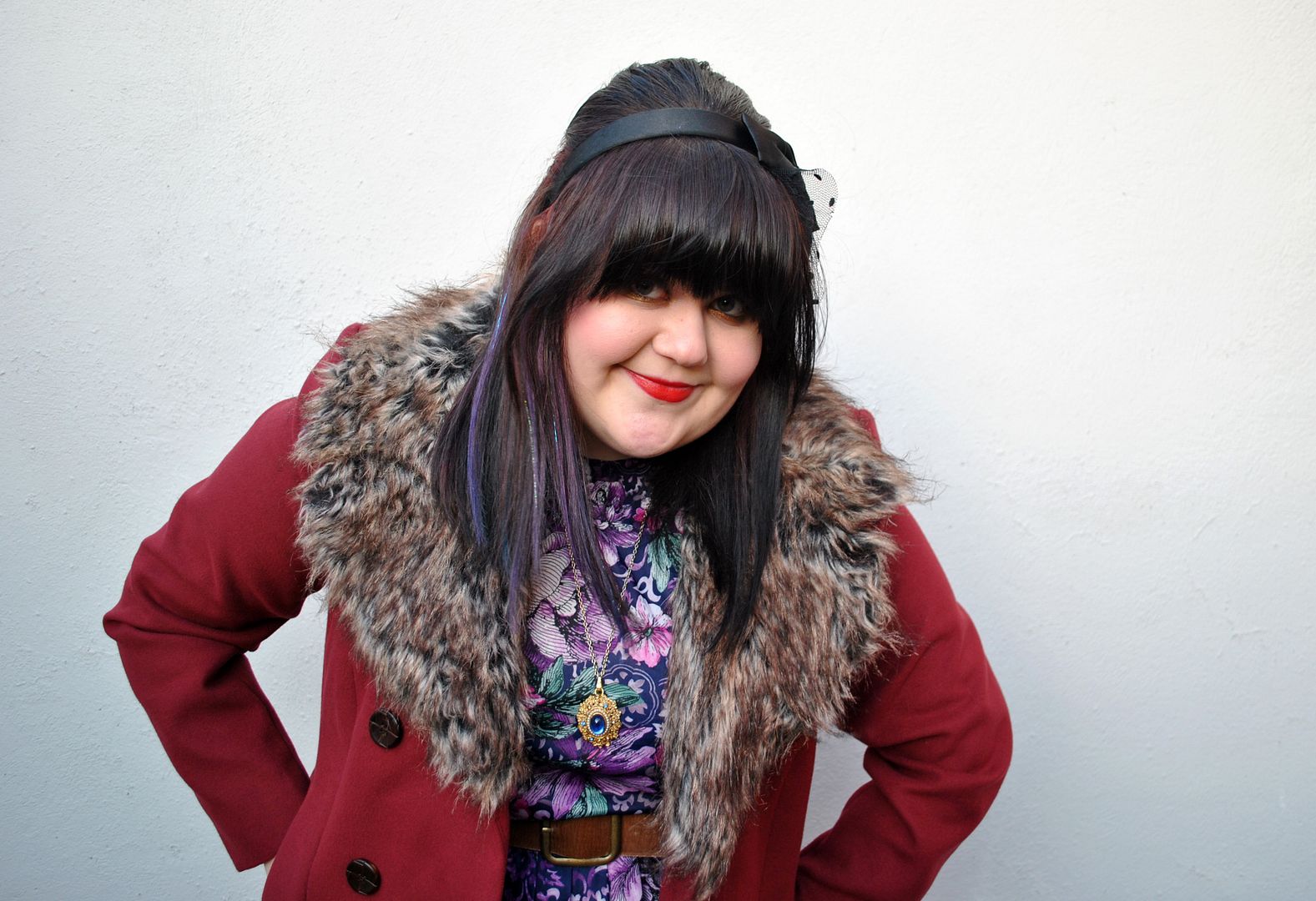 Finally: My laptop Ginny II was officially pronounced dead this week after being in the computer hospital all week, so I took the opportunity to make a new friend.
After nearly 23 years of being a PC, I have made the move to a Mac. I'm still finding my way around the new system but I already love her.
It still needs a name though. My camera is called Bella, so maybe another B name.
My sister suggested Edward. So Edward and Bella. I really don't know how we're related, sometimes.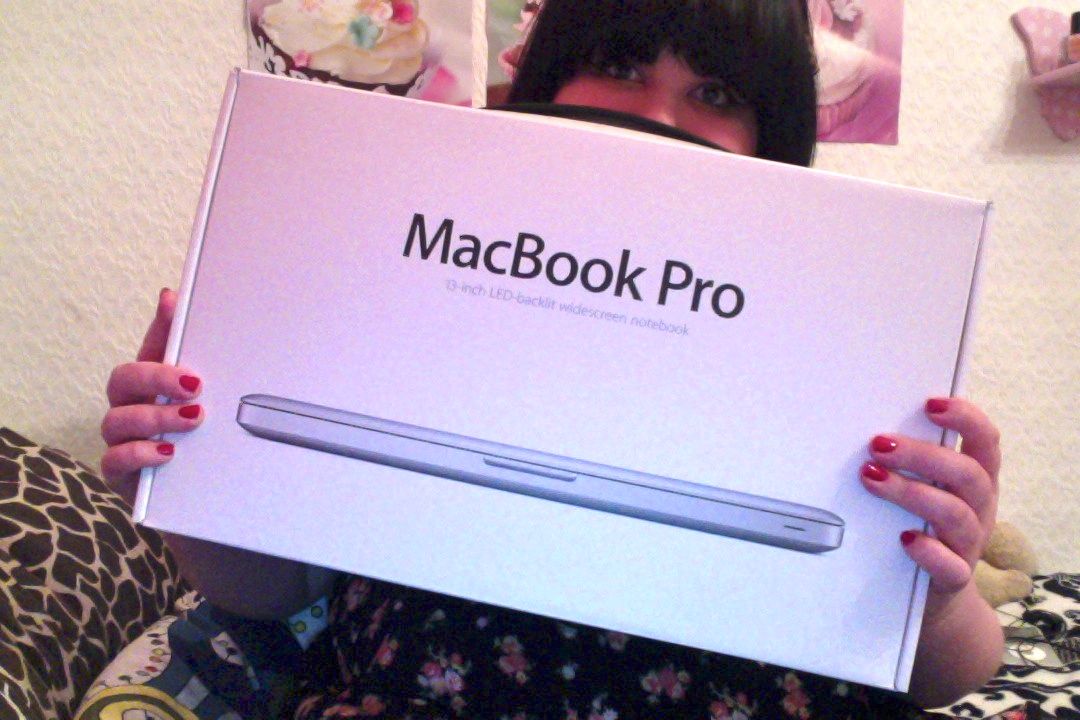 Muchos love,
MessyCarla.