Hey everyone,
Apologies for the mini hiatus - but I'm back!
It's coming up to the most depressing day of the year. Valentines Day. Yeuch.
You may tell from this introduction that I am single for the second Valentines in a row - hoorah!

(Though mind you, when I was with my last boyfriend - that was a good Valentines! We went to a vintage fair, had tea and cake, and he bought me a family bag of Love Hearts and a postcard of Cliff Richard from the 1960s!)
The idea of spending loads of money on telling someone you love them for one day of the year has always left me a little cold.
However, during this time of year it means that the shops are filled with all things pink, pastel and heart-shaped.
(Extra points if it's an anatomical heart. If somebody bought me this for example, I'd think it was the most romantic thing in the world. Once a goth, always a goth...)
So I thought I'd share a little wishlist of what I've been coveting recently.

I've had to really tighten my purse strings the past few weeks as amongst other things - my laptop deciding to die on me (read: Clumsy people carrying a beverage should keep away from electronics. Lesson learned).

So it was a bit of a challenge constructing this without reaching for my debit card: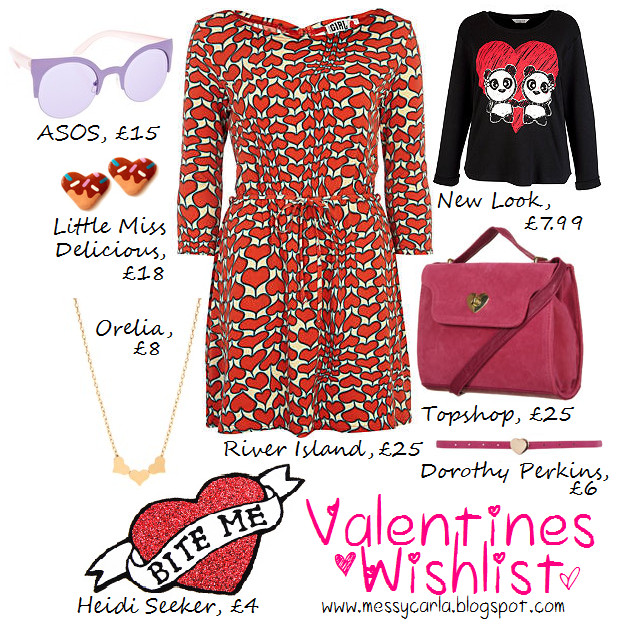 Finally I thought I'd share with you
the best Valentines card ever
from
GeordieMugs.co.uk
. If this doesn't say I LOVE YOU, then I don't know what does.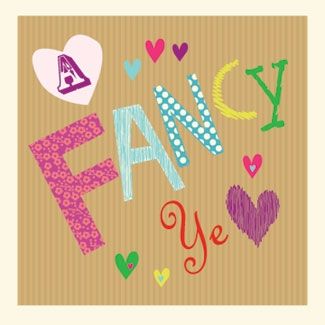 In other news, it's been a bit of a busy week.
For the past few days I've been in Belfast with my friends
Marie
and
Natalie
, and we also squeezed in a day trip to Derry with two of my favourte bloggers -
Sarah
and of course my blogging twin,
Claire
.
Claire
has
already uploaded her photos on her blog French For Cupcake
, so be sure to check those out. I personally look like I've been dragged through a hedge backwards as I snoozed on the bus, and wore a hat whenever I was outside as it's suddenly got freeeeeezing again!
I have a day of chillaxing
(my sister has borrowed her boyfriend's Playstation 3 and is going to show me how to play Call of Duty)
then tomorrow I'm off to London for
Plus London 2
, hoorah!
Muchos love,
MessyCarla.