Hey everyone,
You may remember that
one of my resolutions for this year
was to try circle lenses.
Since I've finally had success with applying false eyelashes - I thought I'd try and continue with my winning streak and finally buy some!
Circle lenses are one of those things on the internet where there is an overload of information and it seems that everyone who wears them has a different opinion on everything from which choosing which brand, to care of the lenses themselves.
However right on cue, the fabulous
Gazel from Bonjour Gazel
wrote
several
posts
recently about her experiences.
So saying as she gave
these ones
a great review, I ordered the same in blue from
HoneyColor.com
.
They cost around £11.60 plus postage, which I think is a reasonable price to simply try them and they arrived about a week later from Malaysia.
So what I got was the lenses both in little jars of saline solution, as well as a cute holder for them for free.
I think the little blue elephants look so sweet:
Again, the care of lenses and how to store them seems to depend on choice. Some websites say to store them in saline solution, others in regular contact lens solution.
Having never worn contacts before anyway, I had no experience in this area, so on his advice I stored them in some of Papi B's regular contact solution for about six hours before I was due to go out with my friends
Sarah
and
Libby
.
So about an hour before I was due to leave the house, I thought I'd tackle lenses after doing my make up.
I'm not going to go into how I applied them
as there are a million tutorials on YouTube
about how to do this - and of course waaay better than my first try!
I have to point out that I have incredibly sensitive eyes, and it doesn't take much for them to water.

(For example, I used to see a opthalmologist due to muscle weakness in the back of my eyes, and she wore incredibly strong perfume and as soon as she would put her hands up to my face my peepers would turn into waterfalls!)

So after fumbling around getting them in (I am incredibly clumsy) my eyes did go a little bloodshot.
However I put this down to it being my first time, and perhaps I hadn't washed all of the solution off properly.

Anyway, here are two comparison photos as to what my eyes looked like before and after applying: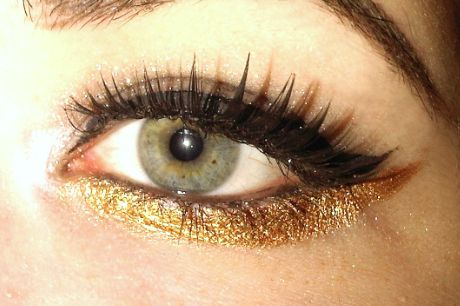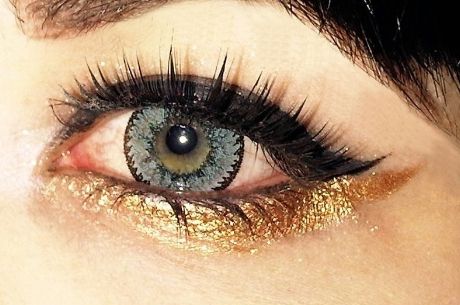 I absolutely love the enlargement and colour, but you can see how my eyes went a little bloodshot.
However when I met my friends, they noticed the contacts straight away, but didn't comment on the redness at all - even when I asked they said they hadn't noticed!

I took two more pictures while I was out: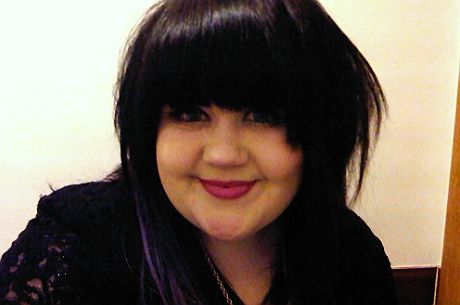 Without flash.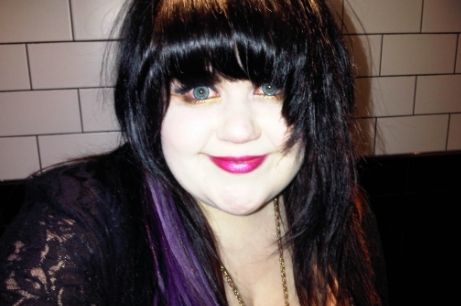 With flash.



So you can see in the first photo how much more enlarged my eyes look, and definitely look bluer than my normal green eyes.
In the second, you can really see the colour pop and I love how it clashes with my pink lipstick. Of course they don't really look natural - but that's not what I was going for!

You can also see in the above photos how the redness cleared up in my right eye, but is still quite bloodshot in the left. However they didn't hurt or itch at all, and I didn't feel aware of them.

Another comparison picture taken when I got home.
I wore the lenses for about five hours.



I used the last of my dad's solution and haven't been out to get any yet so I have left my contacts for the time being in water (boiled then left to cool completely) and I will probaly ask the pharmacist in Boots what they recommend tomorrow.

But out of curiosity, I popped them in today to see if my eyes went red - and they were absolutely fine!
No redness whatsoever: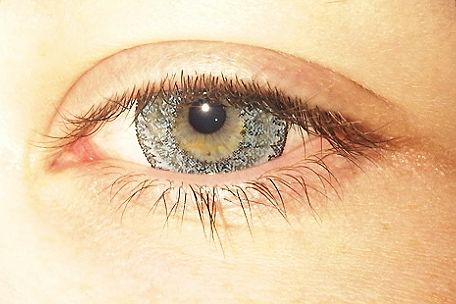 NO MAKEUP. APOLS. BAD BLOGGER.


So apologies that this is quite wordy but I just wanted to share my experience of applying them for the first time as a lot of the contact online seems to be from people who have been applying them for years!
Have any of you guys tried circle/coloured lenses? I'd love to hear your experiences!
Muchos love,
MessyCarla.


DISCLAIMER: I paid for these lenses myself and was not asked to review them by the company. All opinions are - as ever - my own!