Hey everyone,
Something a bit different than my usual posts, but first of all
Happy New Year
!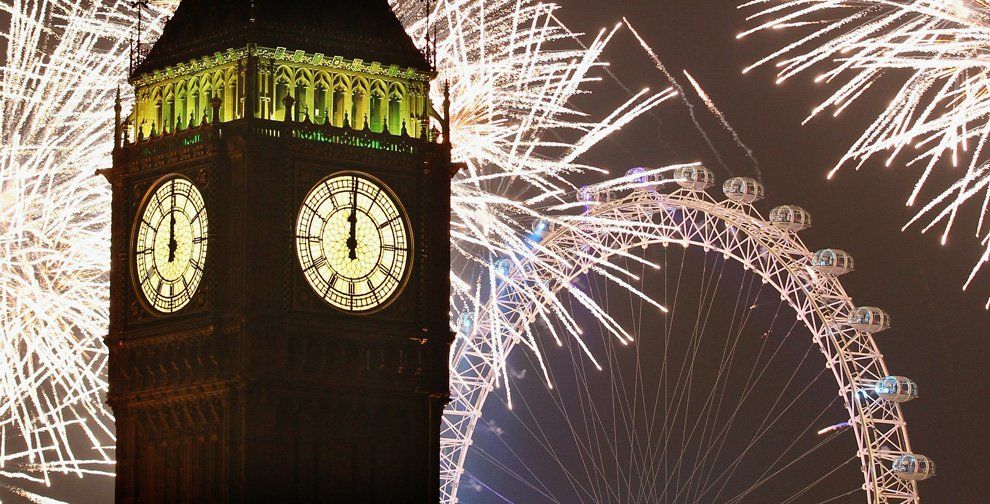 (Credit unknown - please holler if this is yours!)
I hope you all had a great time whether you spent it dancing and drinking too much fizzy pop, with your family eating nibbles and watching
J
ools' Hootenanny
(like me)
or sleeping.
Ever since I read
The Secret Diary of Adrian Mole
as a tween, I have written ten New Year's Resolutions every year on January 1st.
Resolutions for me are all positive - which is a bit strange coming from someone for who New Year's is my least favourite holiday.
Me and
Daniel
had a conversation about this recently, and for him a new year means new opportunities and adventures, when for me I have a horrible habit of immediately thinking
"wow, another year and I haven't done _____, yet."
Is anybody else like this?
People sometime tend to feel like this moreso on birthdays, but for me it's always New Year!
To try and cheer myself up, I think of things that I would like to achieve in the coming year, away from the generic "lose weight"
(bah!)
or
"stop drinking so much fizzy pop."
(double bah!)
So, onwards and upwards:
1.
Following on from
Georgia's guest post last month
, I will attend a burlesque night for the first time in years.
2.
I will see more theatre. With a west-end size stage, two Victorian theatres and countless other companies in the North East there's no excuse! It's no shame going to see a show by myself if I can't find anyone to go with – which is the only real thing holding me back.
3.
I say this every year, but I will try and be kinder to myself. It's cliché but I really am my own worst enemy.
4.
I will look into how to stop my Dr Martens from squeaking and start wearing them again.
5.
I will make this year count. When my job ended a few months back I was devastated, but I need to see this as a positive sign. I'm still just 22 years old – this is a great window to do something I've never tried before such as a makeup course, or finally apply for an international internship.
6.
I will have another London date with
Sam
, take her to see
the Matilda musical
or
Les Misérables
and treat her to an ice cream from that fantastic place
Lillian
took me to in Leicester Square.
7.
I will visit
Daniel
in Le Mans and write him more letters and cards in the meantime.
8.
I will learn how to apply false eyelashes. I've watched countless YouTube videos and I'm still no further – I think my big problem is I'm quite impatient and finicky things frustrate me, hmph! But those crystal lashes I got from Illamasqua for Christmas aren't going to wear themselves…
9.
I will buy a pair of blue contact/circle lenses – I think they'd look really cool with my black hair!
10.
I will watch at least a few episodes of
How I Met Your Mother
,
30 Rock
and
Mad Men
. I've never seen any of these shows and people seem to love them so I'll have to get around to checking them out.
So how about you guys? Do you make resolutions, or do you see them as a bunch of hooey?
Muchos love,
MessyCarla.