Hey everyone,
A few days ago I met up with my darling friends Natalie, Georgina and Lorna for some pints.
We met in Year 7 at school, so we've known each other for well over ten years now which is a bit scary.
All through school we were in the same band geek clique, where everybody was either in a band
(I was 2nd saxophone in Swing Band - rock and roll!)
or choir. We also organized charity concerts and took part in the musicals.
I left school at 16 to go to college, but they all stayed on at the sixth form.
Since then we've all made a real effort to see each other as soon as we can.
Life of course gets in the way, but within five minutes of being together we slot back into our regular banter and laugh about the same things we laughed about when we were thirteen.
We just organised a date to the pub, but I still dressed up a little.
I also broke one of the ultimate FASHUN ROOLZ - I wore spots and stripes together!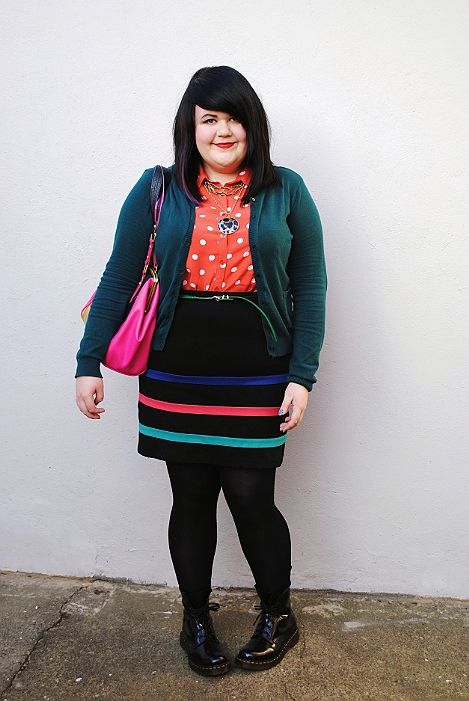 TOP:
Dorothy Perkins.
SKIRT:
Forever 21.
CARDIGAN:
H&M.
NECKLACES:
Dorothy Perkins and Forever 21.
BELT:
ASOS Curve.
BAG:
River Island.
BOOTS:
Dr Martens.
POINT OF FASHION:
Spots and stripes.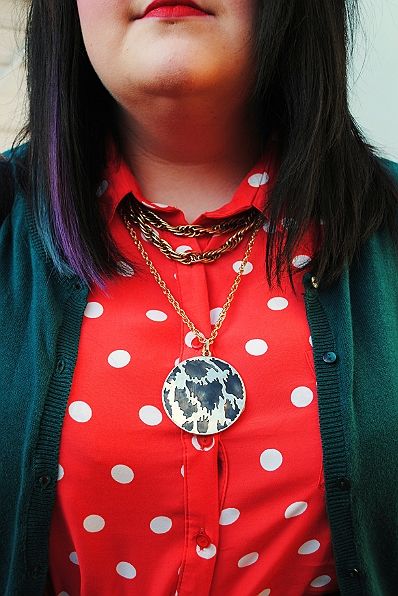 LIPSTICK: Maneater by Illamasqua


(I forget up close you can see my scar from when I had my labret peirced)



And of course, some extra pictures from the night: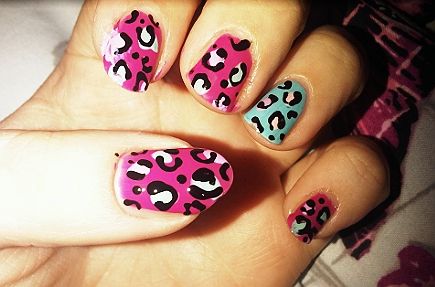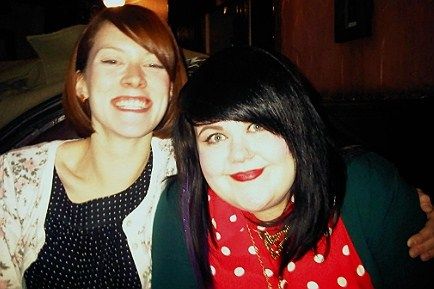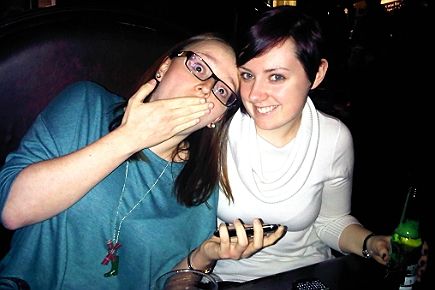 1:
Slightly shoddy nail art. Everything is by Barry M except the Models Own black nail pen.
2:
Georgina and I. Georgina has just graduated from Oxford University with a degree in History, and is now back in the North East which we're both relieved about. Long-time readers may recognise her as
my plus-one for Fashion Week
last year!
3:
Lorna and Natalie. Both my girls are still at uni - Lorna studying Medicine and Natalie doing a PhD in something that is waaaaay to clever for my teeny tiny brain to comprehend. I'm so proud that two of my friends are going to be doctors in a few years! Lorna even showed us the basics of how to take a reading using a stethoscope.
My poor friends were all in need of early nights due to long shifts in a hotel/hospital/lab - but I'm a bad influence and even got Natalie on the two-for-one cocktails.
Most of us ended up in McDonalds which was overrun by freshers and chavs. Classy lassies!
We've also now made a resolutions that we're going to make a special effort to meet up more regularly - especially now Georgina is home, and Lorna is finished travelling.
Can't wait for more fun times!
How about you guys?
Are you still close to your schoolfriends, or did you make your best friends at university/work?
Muchos love,
MessyCarla.