"Now the leaves are falling




And the sun won't be around




And the words that I am singing to the clouds."


- Autumn Shade III, The Vines.

Hey everyone,
Dear me - the weather has turned around a bit hasn't it?
It's blustery, chilly and damp.
Yep, sounds like Autumn.
I wore this outfit during the "crossover" day, where it was nippy enough for a snuggly cardigan and scarf, but just a wee bit too warm for a coat.
This is my favourite type of weather: I call it
"cardigan weather."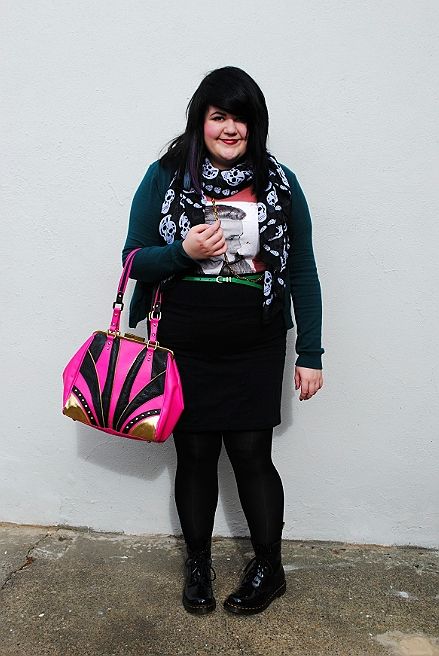 TOP:
Dorothy Perkins.
SKIRT:
New Look.
CARDIGAN:
H&M.
SCARF:
Ebay.
BAG:
River Island
(borrowed from my sister)
.
NECKLACE:
Dorothy Perkins.
BELT:
ASOS Curve.
BOOTS:
Dr. Martens.
POINT OF FASHION:
Autumn punk.
I picked up this
James Dean vest top
for just £7 in Dorothy Perkins.
I bought it in a size 16, but it's very baggy on me, so will definitely fit larger sizes.
I'm also loving H&M's basics at the minute, especially their cardigans.
I bought this in bottle green as well as mustard yellow for around £10 each.
I am of course also in love love LOVE with my new patent Dr. Martens.
I've wanted a pair for years now and I'm so pleased with them. Of course they're a bit of a bother to break in, but mine are just getting comfy now.
Autumn is one of my favourite seasons in many ways, but it also has it's problems.
Firstly, the good:
I love cuddly cardigans, wooly jumpers and 80 denier tights with boots and socks.
I love lashings of hearty food such as home made soups and stews.
I love that cafes and coffee shops advertise seasonal treats such as spiced pumpkin lattes and turkey and cranberry paninis.
I love wearing deep red and purple lipstick.
I love the slight chill in the air stepping out of the house at the crack of dawn.
I love that the shops are full of rusts and mustards.
I love the build up to Halloween and Bonfire Night.
However:
I hate that I have Seasonal Affective Disorder.
I hate that I want to sleep all the time.
I hate how grumpy I get.
I hate how it's dark when I leave the house for work and it's getting dark when I come home.
I hate wind.
I hate rain.
I hate snow.
I hate hate hate ice.
I hate having to wear a coat and covering up a carefully constructed outfit.
I hate having to put all my sunglasses away for another year.
So yeah, apples and oranges.
Mmm. Apples.
In pies. With lots of cinammon.
What was I talking about again?
*ahem*
Now without further ado, what I've been up to lately: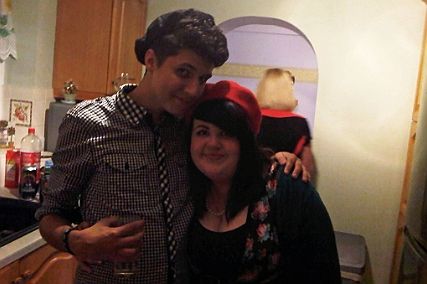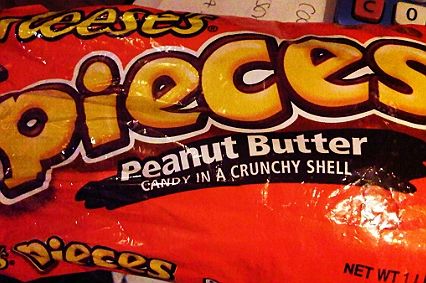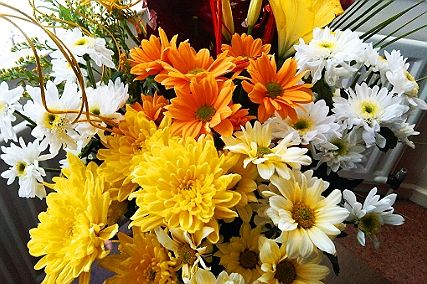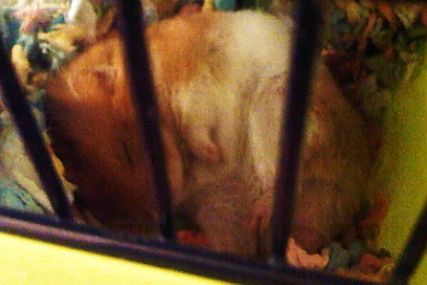 1:
I forgot to post this picture with my last blog as it's from around that time, but one of my best friends
Daniel
is now living in La Ferté Bernard for a year. This was from his going away party where I drank some potentially lethal cocktails mixed by his dad.
I thought it was cute that most people there were wearing berets for the occasion!
2:
We had a lovely American guest who was staying with us at work. He had a little trouble with his booking, and when I helped him out he asked if I'd like something from the USA.
I half-jokingly requested he pack some Reece's Peices into his bag, never thinking he'd remember - but he turned up this week with this HUGE bag, which our office devoured in a matter of hours.
3:
Autumn is the time where leaves begin to wilt and fall as plants prepare to sleep for the winter. This does not faze Italian Catholic Mother who has stocked up on cheap blooms. "It's alright, I just throw the dead ones away!" She said.
If nothing else, I love her enthusiasm for a bargain.
4:
Lazy Brie is lazy - it's a pretty special thing that during these months I operate on the same sleeping patterns as my hamster. As I first time pet owner and concerned parent, I'm currently obsessing over
torpor hibernation
. It can be risky for Syrian hamsters to get into this state, so I'm doing my best to keep Brie away from drafts, and
(as always)
providing her with plenty of food and fresh water.
At the minute though, she's just being a typical hamster having a snooze - so cute!
Finally, I'll leave you with the song that inspired the title of this post:
I think A.S. III is my favourite, but we sure to check out
Autumn Shade
,
Autumn Shade II
and
A.S. IV
too!
One more thing: I think you'll appreciate this
duhhh
moment I had at work today:
JAMES:
Where abouts is Sicily?
ME:
Uhm, it's at the bottom of Italy.
JAMES:
Carla, I meant the Sicily takeaway in Newcastle.
See, that is what Autumn does to me.
Forget Brie,
I'm
the one who needs to go into hibernation.
Muchos love,
MessyCarla.