Hey everyone,
I went to visit my friend Sam, who is living in Borehamwood
(lovingly nicknamed "Boringwood"...though there's pubs and a Nandos which is all I need in life)
and we had a lovely day in London.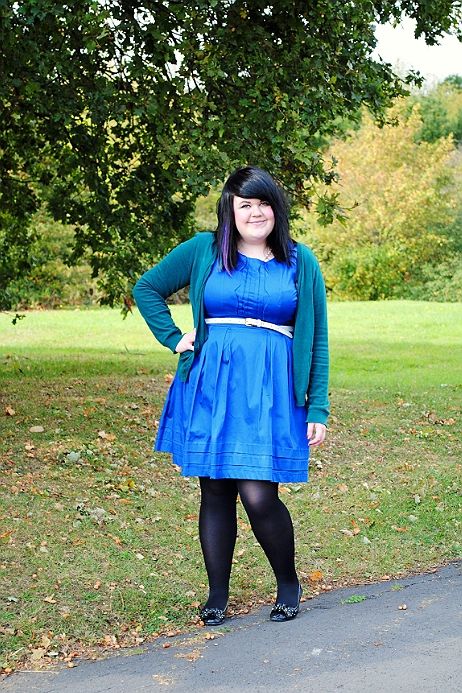 DRESS:
Dorothy Perkins.
CARDIGAN:
H&M.
NECKLACE:
Vintage.
BADGE:
Ebay.
BELT:
Dorothy Perkins.
SHOES:
Primark.
POINT OF FASHION:
Autumn blues.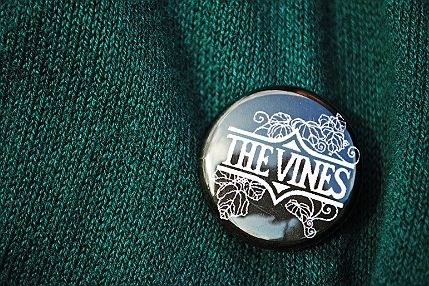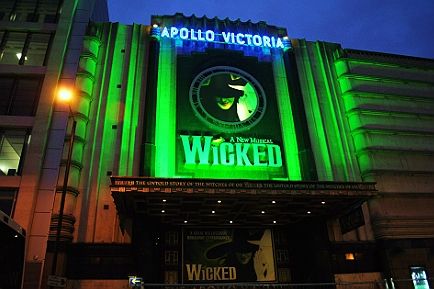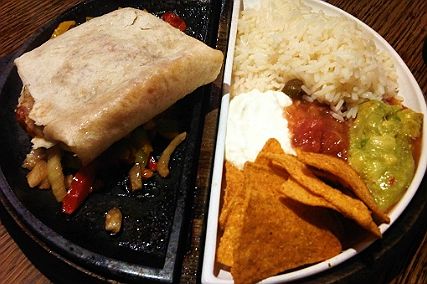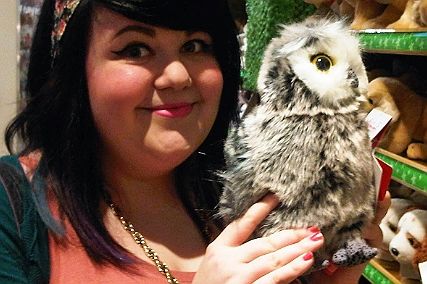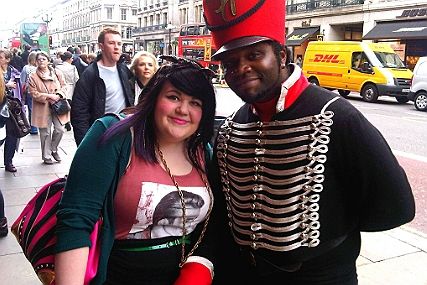 1.
I'm still in love with my bottle green cardigan. Definitely going to be one of those OMG-MUST-WEAR-EVERYDAY items in my wardrobe. I'm going to have to pick more up.
2.
I convinced Sam to see Wicked. I haven't seen it since 2008, and it's still as fresh and fun as ever. It's a shame it was my girl crush
Rachel Tucker
's day off as Elpheba, but
Nikki Davis-Jones
was amazing!
3.
We stopped off at one of our favourite pubs in Covent Garden, The Maple Leaf for some fancy overpriced beers and grub. I had my usual Dixie beer
(I like to pretend I'm a character in an early Poppy Z. Brite novel)
and tried the burrito and nachos, which were ace.
4.
Sam has never been to Hamley's, so I did my usual act of running about taking pictures with all the cuddly toys like an excited child. There was a puppet show on, and they were doing The Gruffalo, which was so adorable.
5.
Heee I love the Hamley's actors and salespeople, it must be such a fun job
(though I suppose difficult sometimes to be cheerful 24/7)
. This guy was a toy soldier who rather randomly was waving a lightsaber around. Nothing says
"come and shop here!"
like accidental dismemberment.
Before I went home, I ventured back into London for dim sum and cocktails with
Claire
and
Lauren
for Claire's birthday - but unfortunately I didn't grab any pictures. We're such bad bloggers.
We went to
The Drunken Monkey
in Shoreditch, then on to a few bars - including this ace one where cocktails were served in Tiki tumblers instead of the usual glasses.
It's
London Cocktail Week
until October 16th - so when we went, so most were only £5 each.
Newcastle prices in London? Me likey.
The ones we chose tasted like Um Bongo. Nom.
As I've previously mentioned, whenever I come home I get the post-London blues. Gahh.
The rest of this week definitely hasn't been the best, but I don't really want to dwell on that all too much - don't worry I'll be back to my old self soon!
Coming up this week I have a review of two beautiful peices from
Callooh and Callay
(aka: MY NEW FAVOURITE SHOP EVER)
so stay tuned for that.
Muchos love,
MessyCarla.