Hey everyone,
Just a quick
outfit post
today.
I've been a bit 'off' all week and spending most of my free time sleping.
However I'd been looking forward to seeing
The Flatliners
at Trillians, so perked up for a few hours.
It seems like a few bloggers are experimenting with their looks at the minute, and going for a darker look
(notably my blogger twin, Claire and also Georgina)
which has inspired me to go for a more rockabilly look for the gig.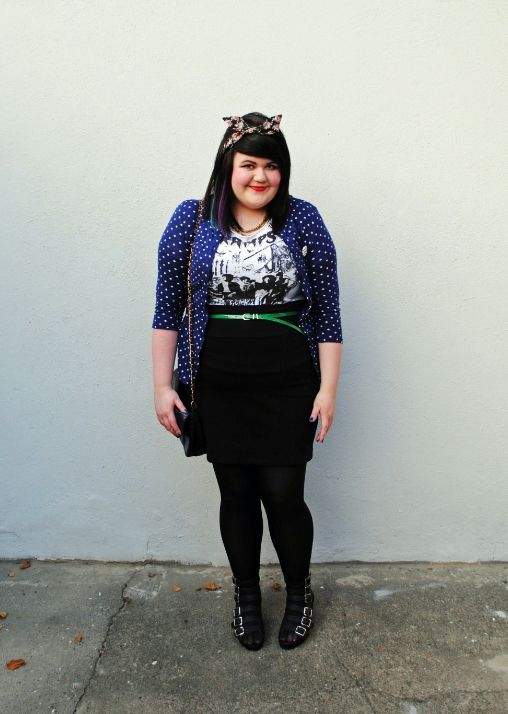 TOP:
Steel Wheels.
SKIRT:
New Look.
CARDIGAN:
H&M.
HAIRBAND:
Marscapony Handmade Goods
.
BELT:
ASOS.
NECKLACE:
Dorothy Perkins.
SHOES:
Office.
BAG:
Primark.
POINT OF FASHION:
Rockabilly-ish.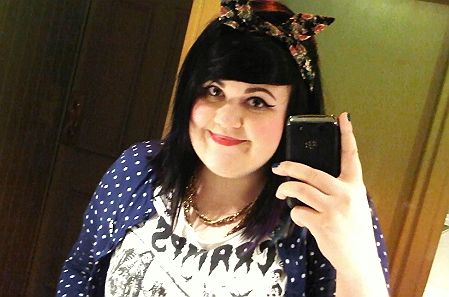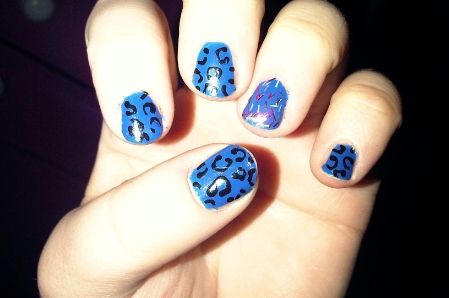 1:
The hairband was very kindly sent to me by the lovely Donna of
Marscapony Handmade Goods
and I absolutely LOVE it. Due to having quite fine hair I sometimes find hairbands which tie at the top slip away from my hair unless I use lots of bobby pins and hairspray the whole thing in place.
However,
Donna's
hairbands have wires hidden inside, making it easier to bend into shape. I now want every pattern available!
2:
I'm still addicted to leopard print nails.
The blue is 291/Cobalt Blue and the sprinkles are 210 both by Barry M. I drew the print freehand with the Models Own pen.
The Flatliners
were absolutely awesome, and I love gigs where everybody dances.
You should definitely check them out:
Finally, you win a (virtual) cookie if you got the reference to this blog.
I named it after
one of the greatest moments on The Simpsons
.
Muchos love,
MessyCarla.