Hey everyone,
I told ya'll I was mixing my black hair up a little - so today I got
Cinderella
extensions from the lovelies at
Salon M
in Newcastle.
I had delicate little strands of purple and blue weaved into my hair, and for extra fun - they added some exquisite glittery peices.
I now feel like a My Little Pony!
(There's a better picture near the bottom of this post!)
I was also wearing my new Dorothy Perkins dress today.
Their online sale is absolutely cracking at the minute - loads of dresses marked town, and then if you buy a sale item you get an EXTRA 20% off when you put it in your basket.
Absolutely amazing deals - I got seven dresses, a belt and a pair of glasses for just £80!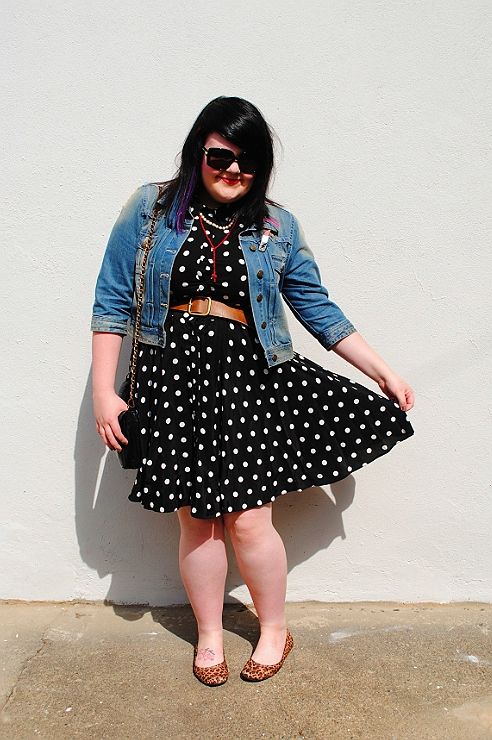 "Cant stop Julie and her synthesizer




She's got more fizz than a bottle of Tizer."


- Helen Love, We Love You.
SHOP THE LOOK:
DRESS:
Dorothy Perkins.
JACKET:
Primark.
PINS:
Heidi Seeker.
NECKLACES:
Vintage and Ebay.
BELT:
Dorothy Perkins.
BAG:
Primark.
SHOES:
Dorothy Perkins.
POINT OF FASHION:
Retro rock and roll.
Someone commented on my last post suggesting I perhaps give up wearing my faithful black tights since it's summer - and you know what, she has a point.
So baring that in mind, I took the plunge and showed off my milk bottle white pins.
It's funny, I'm always wearing tights or socks, so sometimes forget I have a tattoo on my foot!
It was nice to see it for a change.
I wore this shopping today with my dear friend, Chris.
Because we're both so busy with our jobs we don't get to see each other as often as we like - but when we do get a day, we always go for a cheeky Nandos, have a few drinkies and go shopping until the effects wear off.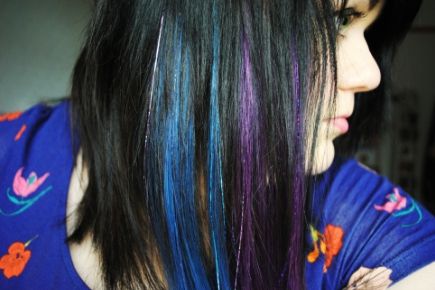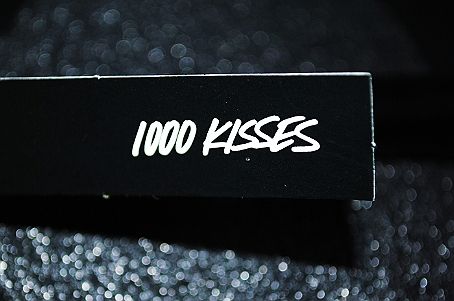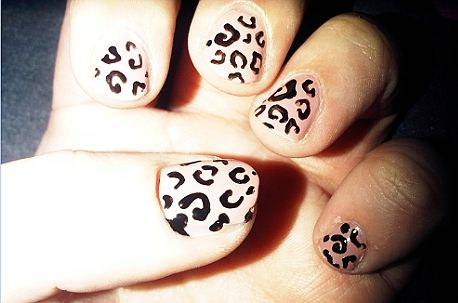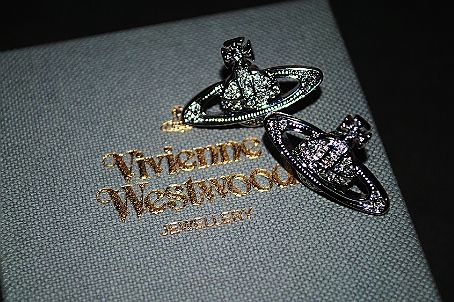 And pray silence a moment for my new shoes...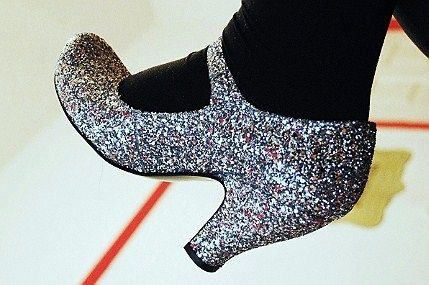 Oh yes.





1:
I really love my new extensions - they're bright enough for me to still feel like Carla, but subtle enough for work.
2:
I always loved the perfumes from B Never Be Too Busy To Be Beautiful
and I'm so happy they've tranferred over to Lush. I finally bought
100 Kisses
, which is light, floral and perfect for popping in my bag.
Chris is really into fragrances too, so he bought
The Breath of God
which is smokey and very similar to incense.
3:
I know I'm like 100 years too late to the party, but I finally managed semi-decent leopard nails. I used 47/Milkshake by Collection 2000 and the Models Own nail pen.
4:
After breaking the stem on my last pair of Bas Relief earrings, and realising that no jeweller will touch them I just bought a brand new pair. I used to wear these practically every day and it's taken me six months to get new ones, so I'm rather excited.
5:
Oh, the shoes. THE SHOES. My favourite blogger Nicolette has been
posting photographs of her gorgeous glitter oxfords
, as well as these pumps from
Miu Miu FW11
- so it feels like fate when I stumbled upon these by Red or Dead for just £65. I want them in
red
, too!
Finally, I want to give another shout out to the girls at
Salon M
who did my extensions as I really do love them.
Tori did the block colours, then
Maxine
egged her on to add the glitter.
I've loved
Maxine's YouTube channel
for a few years now so I was a bit excited to meet her!
Her beauty channel is slightly more offbeat as she also vlogs about body modifications - from tattoos, peircings and plastic surgery, to more outlandish ones such as extreme dieting and her tongue split.
Definitely worth a subscribe!
Muchos love,
MessyCarla.