Hey everyone,
Last week, me and
Daniel
had a night out at one of our favourite venues in Newcastle
(or anywhere!)
:
Boulevard
.
Boulevard
is a fabulous cabaret bar nestled in the city's
'pink triangle.'
Forget cheesy drag queens you know from 1970s working mens clubs - instead, think Vegas-style costumes, West End caliber dancers, and an award winning cheographer.
Not to mention tabled seating with waiting service throughout the night.
The leading 'lady' Miss Betty Legs Diamond has even performed for the Queen at the Royal Variety Performance.
Impressive, non?
(She's also appeared as her less sequinned self in an episode of Come Dine With Me!)
The best thing about a night in the pink triangle, is you can pretty much wear whatever you want without fear of judgement - there will ALWAYS be somebody more overdressed than you.
For example, a few months ago we were at the Bank bar and there was an impeccibly dressed gentleman in a sharp suit.
However when I peered under his table, he was wearing fishnet stocking and red stilletos.
If he has the courage to express himself, surely I can step away from my current comfort clothes of floral empire line dresses...?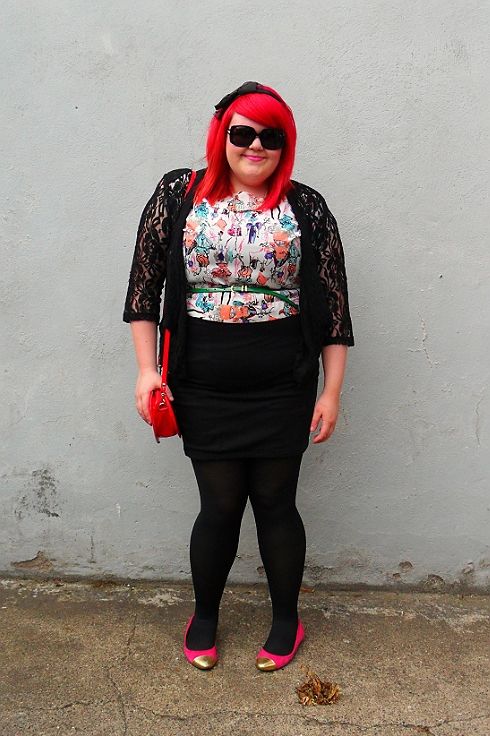 TOP:
River Island.
SKIRT:
New Look.
JACKET:
New Look.
BAG:
Topshop, via
Lillian's
blog sale.
SHADES:
Marc Jacobs.
BELT:
Dorothy Perkins.
NECKLACE:
Lipsy.
HAIRBAND:
Primark.
SHOES:
Office.
POINT OF FASHION:
Kind of 1980s.
It was as to be expected a wonderful night out.
The entire place was packed due to Pure Leisure
(who own the majority of Newcastle's gay pubs, bars and clubs)
staff night out, so the atomosphere was great!
The DJ and compare - the divine Miss Rory - spotted me and Daniel in the audience and we had a bit of banter.
She is witty and sharp, but never cruel to anyone.
(Except to the cast of
Geordie Shore
who were also in house. She asked one of the girls to get off her phone as
"it's just someone calling you a slag on Twitter!"
)
Anyway, she said about me:
"Carla is the only person I know who accessorises her bag to match her hair!"

Haha, how true!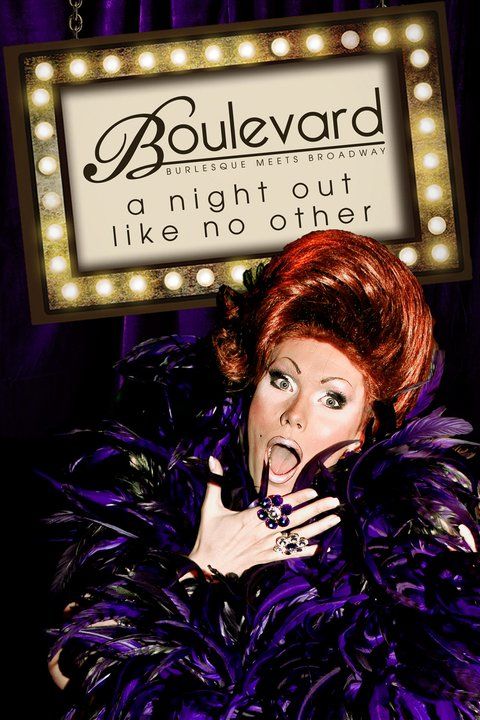 "Please pick up one of our heavily photoshopped flyers!"
- Miss Rory.
The summer show for Boulevard is currently in full swing.
Tickets start from just £7
(standing)
and are available by
calling the box office or online
.
I also suggest that you keep an eye out on Groupon who frequently sell discounted seating tickets.
I won't give too much away about the actual show contents, as I'd hate to spoil the surprise for any locals wanting to go.
But what I will say is that it's a fabulously different night out in toon!
I will however leave you with this teaser video:
Muchos love,
MessyCarla.