Hey everyone,
Check me out back to blogging on a semi-regular basis!
I'm currently obsessed with tan leather.
When I was in London I had to tear myself away from a pile of delicious vintage satchels knowing that I already have a mini one, plus a larger out I bought from
Claire
last year
(that sadly I don't wear as much as I should!)
.
Then there's my love for brogues.
I had a pair I got for a tenner or so from New Look lurking in my wardrobe for about six months before I started wearing them properly.
Now I'm all about the granny shoe-love!
I wore this when I was going for a pub lunch date with my bestie, Sam:
(FYI: Me and Sam seem to be together all the time lately, but she's leaving to work in London for a few months in two weeks! Bawww!)
DRESS:
Dorothy Perkins
(RISE)
.
BELT:
Dorothy Perkins.
NECKLACE:
Present from
Daniel
(from Topshop).
BAG:
Primark.
BRACELETS:
Dorothy Perkins.
SHOES:
New Look.
POINT OF FASHION:
Tan belt, tan bag, tan brogues.
And nowwwww what I've also been up to this week: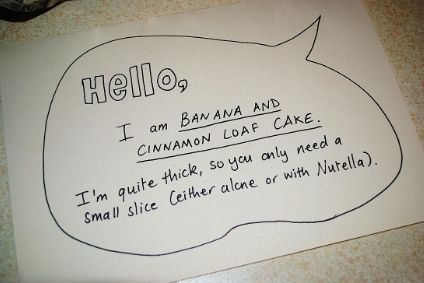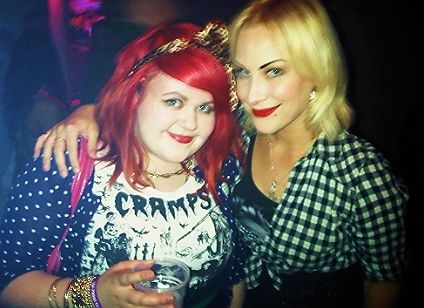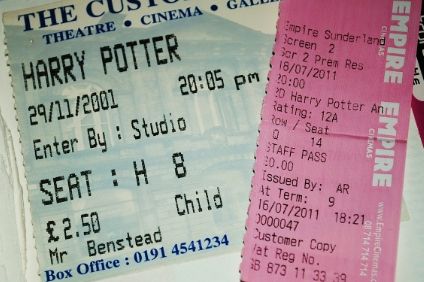 1:
I couldn't sleep one night due to feeling stressed, so I went downstairs around midnight and make a delicious banana loaf cake then left this note for my parents to find in the morning.
It turned out lovely, but next time I'll use a lot less sugar than the recipe suggests as it was very sweet.
2:
This Saturday was Pride in Newcastle. Unfortunately this year I missed the parade due to work, and in the end we didn't even make it to Leazes Park for the festival due to the crazy rain.
We ended up meeting
Daniel
and going around the scene, which was packed and had an amazing atomosphere - people even started dancing around 5pm!
I loved my outfit, and wish I'd got to take a proper picture - but I'm sure I'll wear it again soon.

3:
On my day off I went to the pictures with my friends to see the last Harry Potter film. Having been disappointed with the last one, I really enjoyed the final installment
(big groan around the cinema when the epilogue began, haha!).
It makes me sad though seeing my stub from Philosopher's Stone and Deathly Hallows Part 2 together though - especially as the first is waaay back in 2001, and I'm in on a child's ticket.
Do I really have to grow up now?
4:
It's been over a year since me and my sister went to New York, so I treat us to some peanut butter and pretzel M&Ms which we practically lived on during our trip. I also found myself adding some of my favourite American snacks to my basket
(Goldfish crackers and Combos GET IN MAH BELLEH)
as well as some newbies. NOM.
Finally, just a heads up that
I've created a new Facebook page
as my last one was annoying me. Feel free to
'
LIKE
'
it and get updates straight to your news feed!
Oh, and lest I forget - I'll leave you with this lovely little picture from my house after the pub.
As I was running upstairs to grab my camera, I waved to Sam from my window, then started singing
like Giselle in Enchanted
.
Too much fizzy pop during the day probably.
Proper Geordies, us like.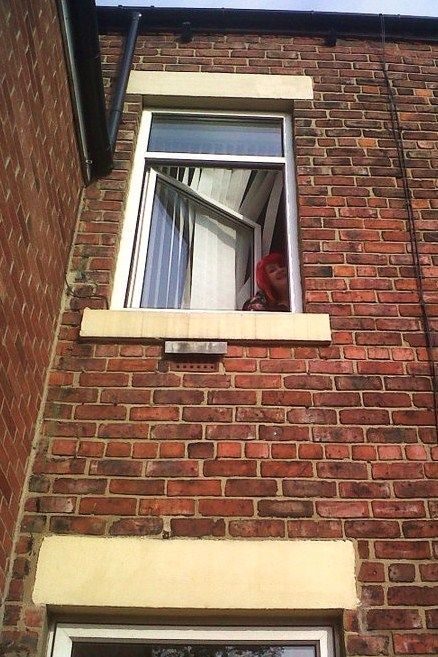 *Troll voice*


Truuuuuue loooooove's kiiiiiiiss...




Muchos love,
MessyCarla.