Hey everyone,
I've seen posts like this popping up here and then, so thought you may like to see some pictures of my room.
Just like sneaking a peek inside somebody's fridge
(What? You all do it!)
, bedrooms can tell a lot about somebody.
I like to think mine says
'a princess's messy chamber with an abundance of geekery and organised chaos.'
Hmmm.
Maybe it's just a big pink mess.
My dad still sometimes calls me
Stig
.
Anyhoo: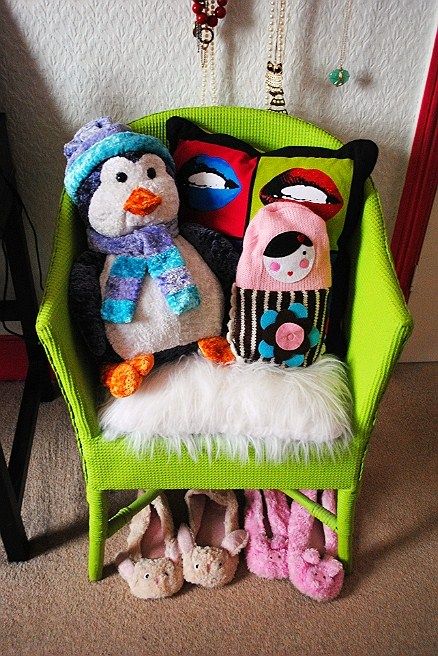 The chair came from my great Auntie's house when she moved. It was originally an ugly browny-pink, so I painted it neon green and added cheap and colourful cushions.

The penguin is called PomPom and the hot water bottle was a Christmas present from Hattie.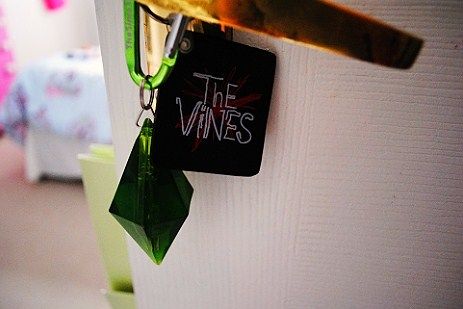 Enter, please.
Keyring of my favourite band and the Plumbob came with my pre-ordered copy of The Sims 3 - it's really a USB!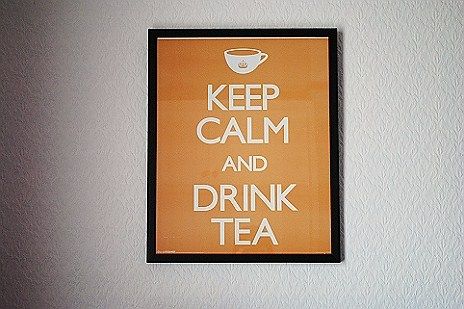 My mantra.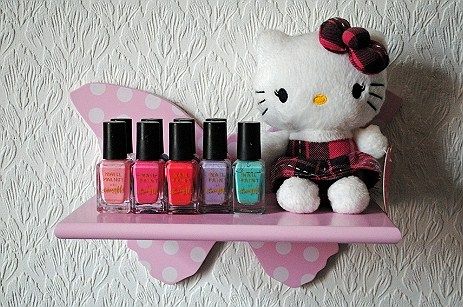 My friends thought I was going cuckoo when I told them I installed shelves just to house my nail polish collection. I got these from the kids section of Next.
Hello Kitty was a present.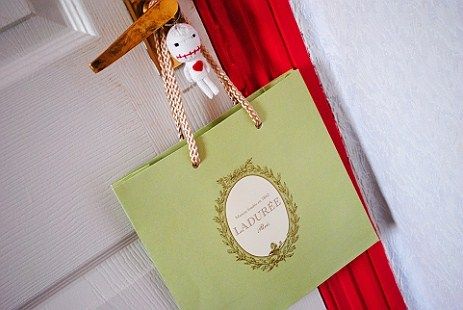 AAAAARGH, ZOMBIE!
Oooohhh, macarons!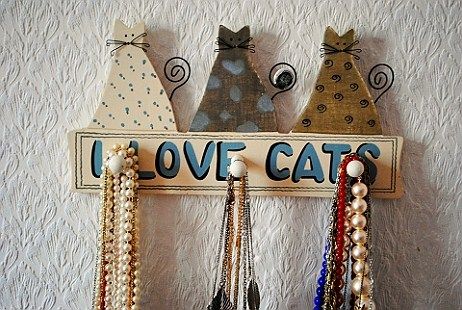 I bought these kitteh hooks for super-cheap at an outlet shop, and it's where I hang all my necklaces.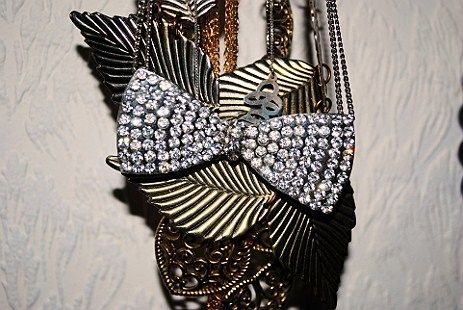 My favourite necklace.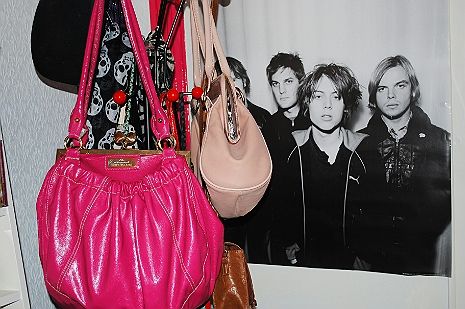 The Vines guard my bags. The hatstand also came from my Auntie's house.
Spot my vintage bowler hat I bought when I was obsessed with

A Clockwork Orange

...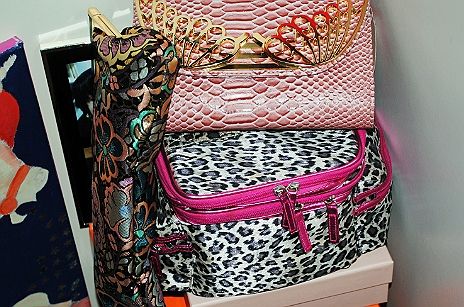 My favourite clutch bags. The leopard print bag holds my non-essential makeup.
The boxes have my favourite shoes inside, and can you spot the latest

GlossyBox

...?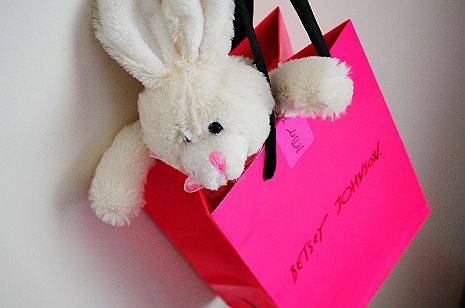 Bunny and Betsy!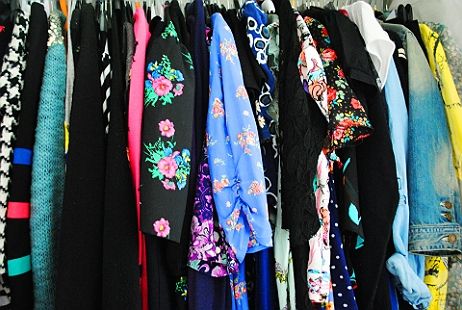 I NEED MOAR DRESSES.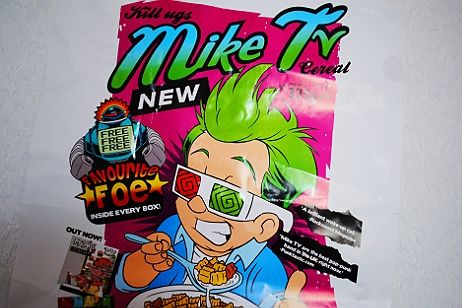 Love love love these guys.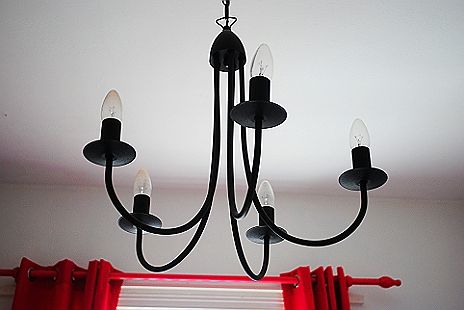 My inner goth loves my black chandelier.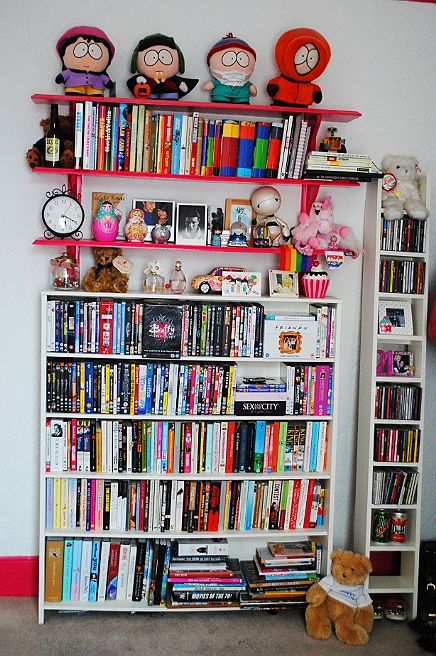 Books, DVDs and music.
(The bear was a 16th birthday present from my friends - they named him Craig Molko after my two favourite frontmen.)

Care to take a closer look...?



My middle shelf is full of knick-knacks - mostly gifts from over the years.

The babushka and sequinned pig are from

Italian Catholic Mother

.
The cupcake art was made by my friend Amber.
Daniel gave me the framed photo of us out clubbing for my 21st birthday.
The picture of Cliff Richard in the 1960s was from my last boyfriend.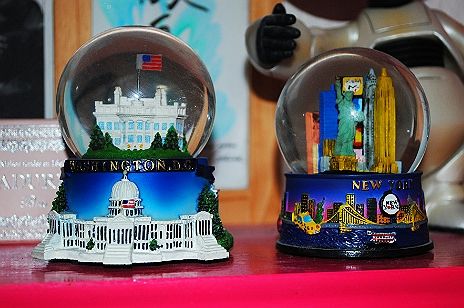 I collect snowgloves from major cities I've visited.

I must confess though - I didn't buy the NYC one myself.
The one I did buy broke when I moved to my student house, so my dad was very kind and got a work colleague to buy another one for me when she went on holiday!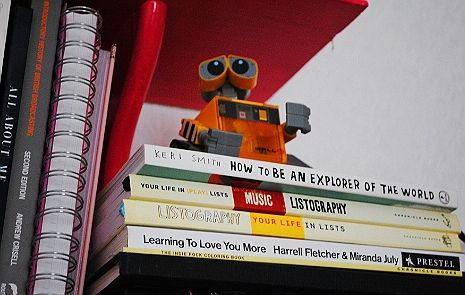 Walle-E stands champion over my arty coffee table books.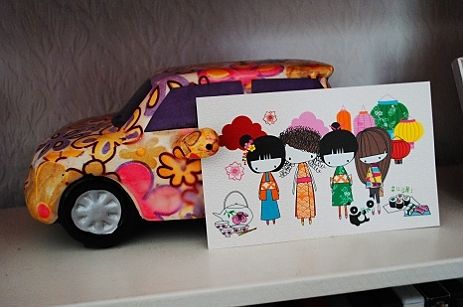 The mini came from a shop in York.
The postcard was from Claire for my 22nd birthday this May.
I'm off work today, so moved some furniture around and gave the place a bit of a clean.
This was not taken too kindly by Brie, who was most displeased at being woken from her nap: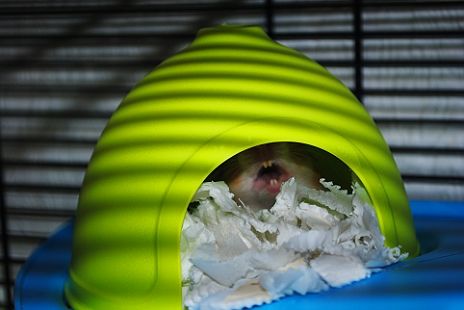 "GTFOOOOOO!!!"
So does your bedroom say about you?
Are you a minimalist, or are you like me and like to have lots and lots of junk on any available surface?
If you'd like to do a post about it
(or you've already done one)
PLEASE send me the link - I love being nosy!
Muchos love,
MessyCarla.