Hey everyone,
I hope you're all good in your hoods.
Everyone enjoying the sales?
If I'm completely honest, the idea of sale shopping gives me a bit of a headache.
Trailing through racks of slightly off-season stuff that's often pulled out of shape by somebody frantically trying to force it over their head, to save standing in the maaaaaooosive queue for the changing rooms which is more than likely wrapped around the entire store like a snake.
However, I was in the mood for treasure hunting, and the lovelies at
SoFeminine.co.uk
set me a challenge of finding the best sale bargains - and I've tried my very best!
River Island has always been BY FAR my favourite shop when it comes to sales.
Their prices are fantastic - often everything is around half price, instead of lopping a few quid off and attempting to masquerade around as a 'sale!'
It helps that they section everything - sale tops, sale skirts, sale dresses, sale bags and sale accessories are put together
(sometimes by size if you're lucky!)
so you don't have to go rooting around big piles of stuff.
Many a time I have picked up an item and not sure if it's a skirt or a top. I NEED GUIDANCE AS I AM A BAD FASHUN BLOGGER DON'T YOU KNOW! Hehe.
One of my favourite things I bought in the River Island sale was this pretty mint green dress for only £15!
The top does keep coming undone slightly which is rather indecent, so I'm for the moment wearing the top buttons undone, and a vest top underneath.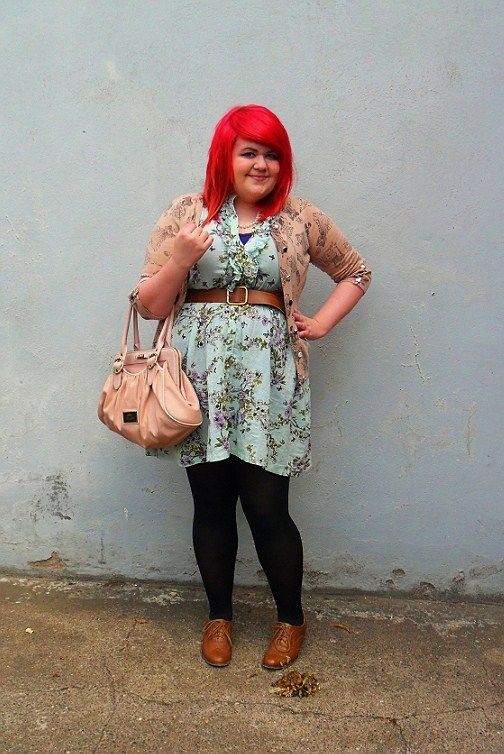 DRESS:
River Island.
CARDIGAN:
Forever 21.
VEST:
Dorothy Perkins.
NECKLACE:
Vintage.
BELT:
Dorothy Perkins.
BAG:
River Island.
SHOES:
Primark.
POINT OF FASHION:
Mint and cream.
Annnnnnnnyway, I ended up walking away with about £100 worth of stuff.
It isn't all photographed yet as my sister has taken my camera to London with her, for her Photography A-Level work
(also the reason why the above picture is not as nice quality as usual)
.
But I promise to do a post all about my bargains soon.
I haven't worn pastels a lot this year, as I think I tired myself of them slightly last year.
But I was flicking through one of my favourite blogs the other day -
French For Cupcake
- and was inspired
by this post of a fantastic pastel coloured cake
, which inspired me to team this with my beige cardigan.
So yes, I indeed felt like a big cake.
Mmmmm, cake.

(Picture shamlessly schtolen from Claire's blog!)

In other news, if you follow me on Twitter you'll know that there is a new member of the family.
Yes, at twenty-two years old I have bought my very first pet.
She's a six-week-old Syrian hamster, and I've named her Brie.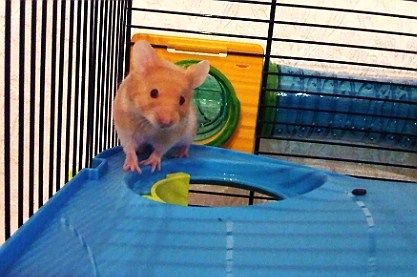 I was originally going to buy two gerbils, and call them Brie and Bacon
(my favourite sandwich)
.
But
Italian Catholic Mother
instantly vitoed TWO rodents, so I went for a hamster, who like to live alone.
*hums Independent Woman*


She's such a clever little thing.
Quite the acrobat too - she loves climbing along the wire railings of her cage like a monkey. D'awwwww!
Anyhoo, that's all for now.
Stay tuned though, as I've got my second - and probably third - parts coming up with all my lovely sale bargains.
Muchos love,
MessyCarla.