Hey everyone,
Wow, I've missed your faces!
Earlier this week, me and my friend Sam finally had non-clashing schedules so went out in the sunshine for a catch-up and few cold frosty ones.
I'm still rather obsessed with clashing prints, so prepare yourself for yet another outfit which is teetering
(and probably wobbling over the edge and hanging on for dear life...)
on the verge of poor poor taste.
I blame my recent craving for bright bold colours and a mish-mash of textures and patterns on the fact for work I'm in a black shirt, black black cardigan, black skinny jeans and black Converse.
So I'm going OTT at any chance I can get.
That and I'm currently on a heavy diet of re-watching all four seasons of Ugly Betty...
Anyhoo, on to the outfit: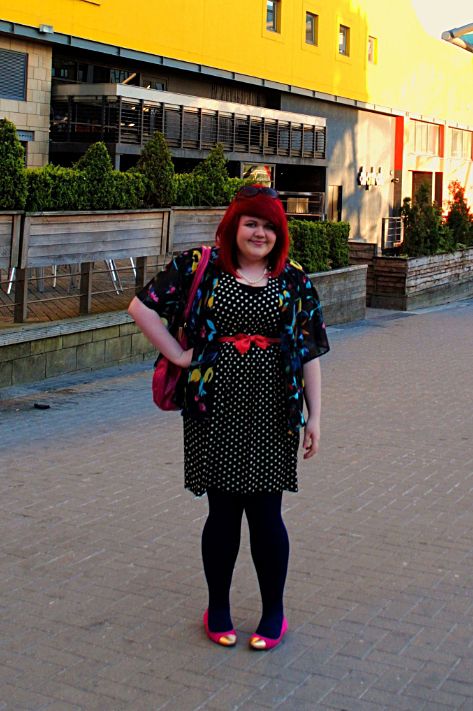 DRESS:
Dorothy Perkins.
SHRUG:
Primark.
BAG:
River Island.
NECKLACE:
Vintage.
SUNGLASSES:
Dorothy Perkins.
BELT:
Dorothy Perkins.
TIGHTS:
We Love Colors.
SHOES:
Office.
POINT OF FASHION:
Hello, my name is Betty Suarez.
Also check me out with an
'on location'
photo, like
A PROPER FASHUN BLOGGER
!
I'm in Times Square in Newcastle, which is the heart of the gay scene in town, and the best place to go for an ice cold beer on a hot day.
The deck you can see behind me is attached to a bar called Twist, one of my favourites!
If you'd like to read some more,
Daniel
wrote
a peice last month for SoSoGay.org about the Newcastle scene
.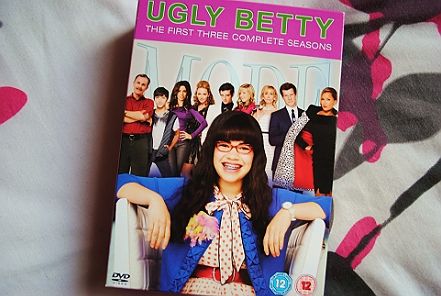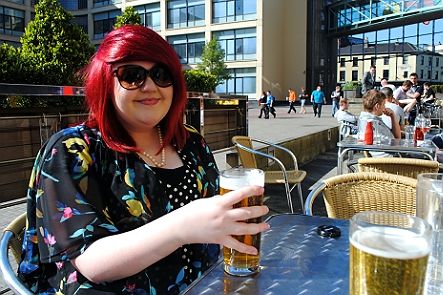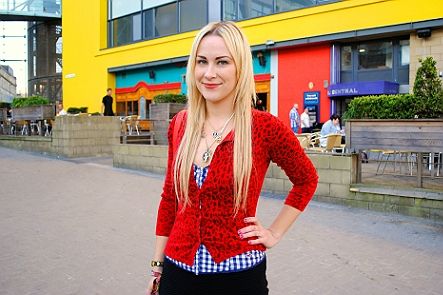 1:
If you follow my
365 Day Tumblr
you may have seen this already - but yeah, I'm currently spending a lot of my time at Mode Magazine with Betty! It's such an inspirational show.
2:
Nommm, the deck at Twist is the best! There's always such a mix of characters, and a pretty even gay/straight divide.
On that day, it was full of boyish wrestling fans heading for an event at the arena!
3:
Sam is so beautiful, she hurts my eyes sometimes. She recently got hair extentions and kept swishing them about in the sun!
Speaking of Sam, I mentioned that she was recently awarded a
Royal Television Award
for her short film
Not Enough Time
, which is based on a true event in her life.
The film is now in for the National prize, which is so exciting!
This week,
local news North East Tonight even did a peice on on her and the film
.
Believe me, the word 'PROUD' does not even come close.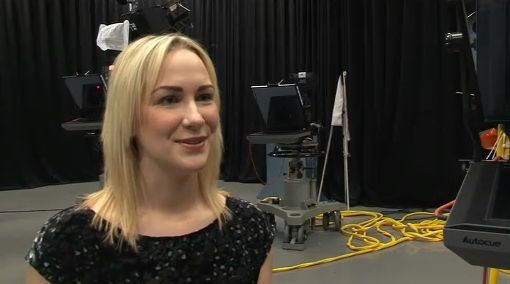 It's still on the website,
so please give it a watch
and support an amazing local film.
Finally, the
Modalu Giveaway
closed this week, and I'll be announcing the winner within the next few days.
I haven't had a spare moment to count the entries properly - so I promise to let you all know soon, now I actually have some time on my hands!
Muchos love,
MessyCarla.