Hey everyone,
Today I wore my
'magic dress.'
I got it in the sale last year at River Island
for my 21st birthday
, and is the peice I picked out of my wardrobe whenever I'm having an
'UNGHHHHHHH!'
day when it comes to everything else I own.
It's magic in the sense that it's suitable for basically any time of the day.
I've dressed it down with a denim jacket and flats during the day, a crop cardigan and brogues for a pub date
(see below)
, and
with high heels and a sweep of lipstick for night time
.
There's holes on the waist where I've been overzealous in putting my belts on (aren't we all...?) and the dainty buttons at the back are fraying and coming off.
But it's a tough little cookie!
(However if anybody comes across a size 16 or 18 in a blog sale or Ebay - do let me know. Y'know, just in case...)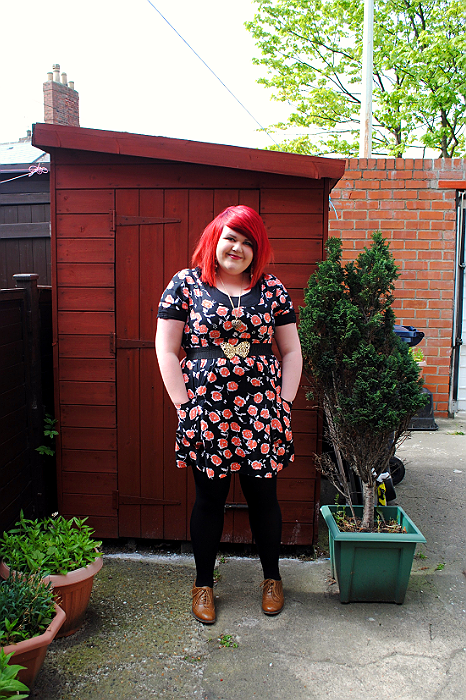 DRESS:
River Island.
TOP (underneath): Topshop.
NECKLACE: Dorothy Perkins.
EARRINGS: River Island.
BELT:
New Look.
SHOES:
Primark.
POINT OF FASHION:
The Magic Dress.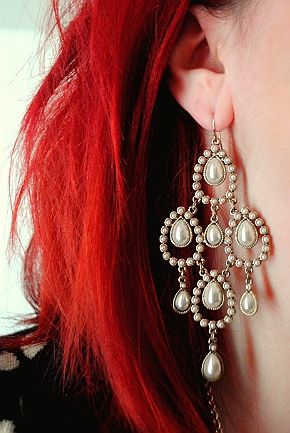 River Island earrings.
Hello, my name is
Pat Butcher
.
My bestie Hattie was home for Easter, so we got up to our usual shenanigans.
We had a few cold frosty ones at our local, then we both had cravings for chicken wings so we heading into town for a the Nando's wheel of wings. White trash, much?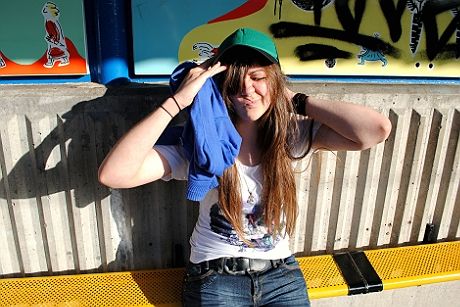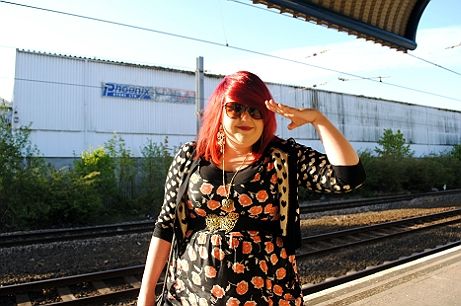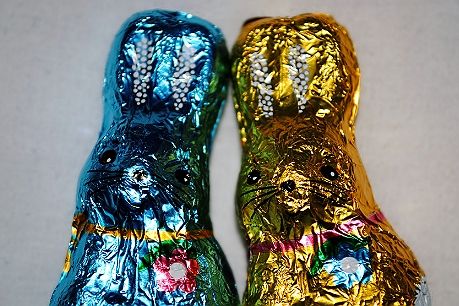 1:
Hattie got her nickname because she used to come to college in a seemingly endless selection of hats. She seemed to have taken a break from wearing them, but turned up in a green baseball hat that made her look what would happen if a mermaid came to shore and got a job as a trucker. (Hattie's real name is Rachel, FYI.)
2:
The Only Way Is Hebburn. Keepin' it classy as per usual. With my Beth Ditto cardigan thrown over my shoulders and my new shades from Dorothy Perkins.
3:
We are all still working our way through the mountain of Easter treats that has been leftover. I like that around this time of year, chocolate comes in the shape of various woodland creatures.
In other news, the country
(and the rest of the world?)
is still reeling from the Royal Wedding.
I'm not usually into anything to do with the Royal Family, although I did get to watch most of it before I went to work.
The lovely lovelies at
TeaPlease.co.uk
know how much love I have for a certain ginger prince - so they were kind enough to send me this necklace: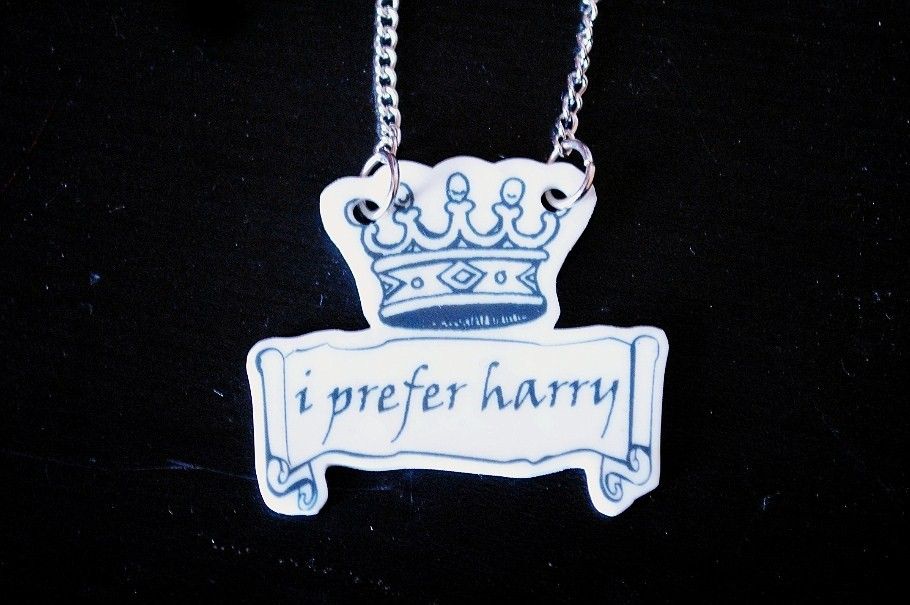 I really, really do!
Seriously, everywhere has exploded with the Harry love, right?
Especially on Tumblr
...
Finally, I'm sorry it's taken me so long to draw a winner for the Modalu handbag, but I honestly haven't had a spare moment to count all the entries properly until today.
So I'm happy to announce that the winner is....
*drumroll*
Miss Katie!
Congratulations!
I've popped your details over to the girls at
ShopALike
who will be happy to get your prize out to you soon!
Thanks for everyone who entered - I'm so pleased there was a fantastic response.
I already have a few more giveaways in the pipeline, so stay tuned!
Muchos love,
MessyCarla.