Hey everyone,
I'm very sorry if all I've been blogging and tweeting about lately is
Plus London
, but it was this weekend - so you can all breathe a sigh of relief and wait for your blogroll to fill with lots of lovely pictures! ;)
The daytime was pretty chilled with shopping on Oxford Street and delicious sushi for lunch
before a party at The Strand Gallery in the evening.
But instead of doing an epic write-up, I'd figure I'll just share my favourite photos: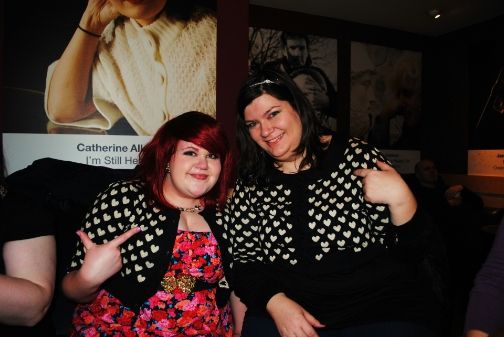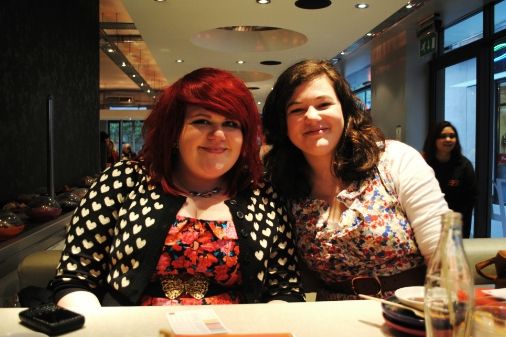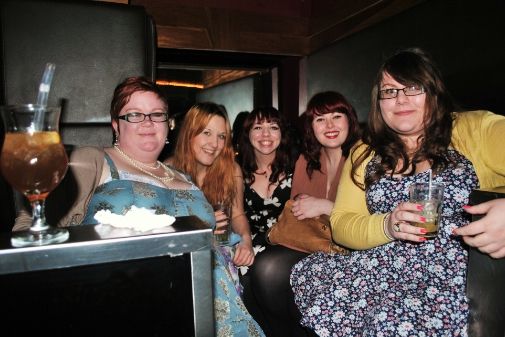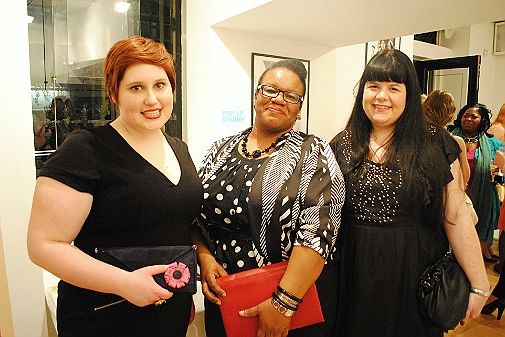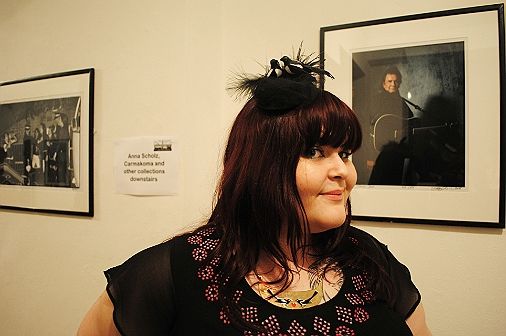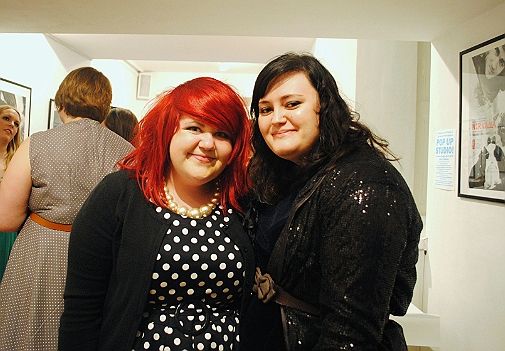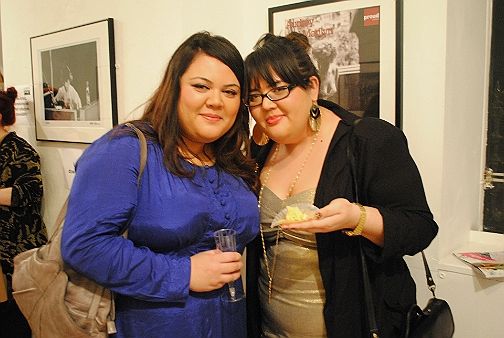 1.
Me and
Miria
have a fabulous taste in cardigans!
2.
Finally getting to meet the darling
Maria
who I feel like I've known forever online!
3.
Pre-party cocktails with us girls who are always nattering on Twitter - we later christened ourselves 'Team Redhead'
(with Jade an honourary member)
...
From L-R:
Claire
,
Amy
,
Sarah
,
Ellie
and
Jade
. EPIC FANGIRLING on my part!
4.
Katie
,
Deena
and
Valerie
- all completely dwarfing me with their fabulousness...
5.
Devon
looking gorgeous - and her fascinator was made by local designer Jayne of
The Libertarian
. She had a bit of an unconventional way of carrying the delicate peice - ask her nicely and she might share the story! :)
6.
I was SO excited to meet
Nadia
, as she's been a follower of this blog from the very start - and I was one of her first readers too.
7.
Miria
and her sister - they're so cute, and my fellow Italians!
(although I'm only 25%...)
8.
Mel
and her sister
.
They're so beautiful - and very sweet!
9.
Amy
is so bloody gorgeous and I loved her oversized bow. I fangirled a bit, too!
And of course my favourite photo of the whole event...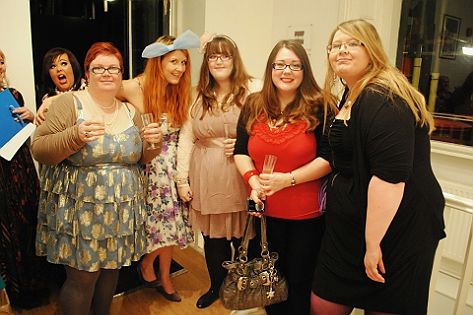 Claire, Amy, Georgina, Wendy and Lauren - with an EPIC photobomb from Naomi!
It was also Georgina's 21st birthday!

(FYI: If you'd like to use any of the photos - please feel free, but link back to my blog!
There's also some bigger/better quality versions on the
Plus London
Tumblr. If you'd like any larger versions sent directly to you - please
just get in touch
! :))
There's going to be some more photos surfacing as people begin writing their posts about the event - plus we also had official photos taken by Geoff and
Diana
of
Fashion Loves Photos
(who I developed a MAJOR girl crush on!)
and
The Second Floor Studio
.
At the end of the evening, I was elected to make a speech about
Lauren
and her general fabulousness, but I was a bit wobbly on my heels and afformentioned fizzy pop - so I passed the flame to
Miss. Ding
, who made a bunch of us well up.
Oh us writers are such an over
EMO
tional bunch aren't we?
Honestly, the event could not have gone any better - everyone got along so well, and I've never been so proud to be part of such a tight-knit community.
Events like this make you completely forget about the drama that sometimes surrounds the blogosphere - such as snide comments, jealousy and of course the looming shadow of Anon and the Keyboard Warriors!
(Wouldn't that be an awesome name for a band?! I bet they make angry music.)

Amanda
told me at one point, how she feels like part of a sisterhood - like we're all for one and one for all.
I also found it interesting when she said how the event felt less about a celebration of plus-sized women, but more as a celebration of women of all shapes and sizes.
And that's a thought to keep a hold of!
Thank you to everyone who attended the event, it was amazing how everyone clicked straight away and hearing everyone's stories and thoughts about why they choose to blog.
Even if you didn't attend - thank you to everyone who wishes us luck and tweeted - believe me, you're a part of this, too.
In the words of my friend,
Daniel
(who had an obscene amount of fans at the event...)
- Arms in the air, everyone!
Muchos MUCHOS muchos love,
MessyCarla.
EDIT:
Oh, I'd also like to post this video in honour of
Anika
.
We treated the lucky surrounding bloggers to a rendition of Fairytale by Alexander Rybak, the 2009 Eurovision Song Contest winner for Norway...