Hey everyone,
I found out this week I made YouTube partner, so I'm going to try my best to make more vlog-style videos
for my channel
.
This one is a recent haul video featuring Urban Decay, NYX, Stila, ASOS and Domino Dollhouse
(you can see the dress better in this post)
.
If that doesn't entice you enough to click the video, I've also included some bloopers at the end, as I AM AN AWKWARD TURTLE.
For example you'll be able to see this face: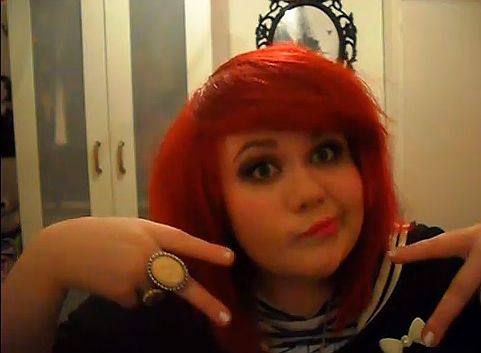 That's me being "x_SCENExCORE_x CARLA". Oh yes.
Sorry for the short post today, but I'll be back tomorrow for
Girl Crush Wednesday
!
Muchos love,
MessyCarla.
EDIT:
Whooops! I put the link to the website where I bought the makeup in the underbar, but forgot to pop it on here too - it is
Love-Makeup.co.uk
. xoxo