Hey everyone,
It's been a lovely sunny week, surprisingly - which is getting me in the mood for spring!
I do love winter, but I'm sick of covering up carefully co-ordinated outfits with coats and scarves.
I'm absolutely loving that pastels are coming back, as I really fell in love with them last year.
But this time around, the look is more refined and 'grown-up' girly rather than lots and lots of florals.
Also last year saw the return of 1980s crop tops and cut offs, but this year is again more old-fashioned and modest with high collared tailoring and longer lengths. Very chic, very 1950s.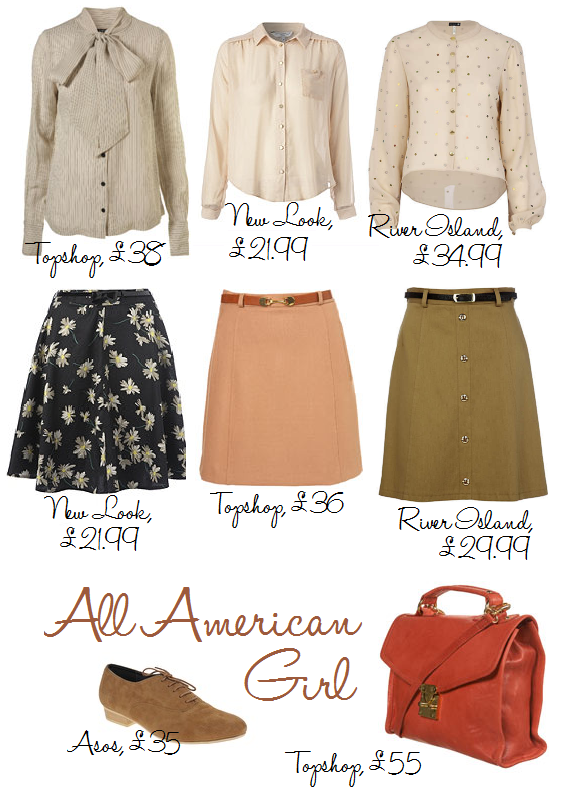 I absolutely adore
Topshop's collection
, but my favourite this year is by
ASOS
.
Everything is just adorable and I would buy everything if I could.
My favourite peices however are the
heart cropped jumper
,
striped midi skirt
and the
embroidered flower chiffon dress
.
I'm also looking forward to contasting the pretty pastels and beiges with bright lipstick, like postbox reds and deep purples. Yum.
Also, if you're worried about looking too dressed up during the day - you can always sling a varsity-style cardigan over your shoulders. I'm especially loving
New Look's range
.
I love pastiche looks, and always think it's fun when old fashions come back around.
I also like the return of 1970s boho, but personally I'm a sucker for sharp tailoring.
Muchos love,
MessyCarla.