Hey everyone,
If you follow me on
Twitter
and
YouTube
, you'll know that I re-dyed my hair bright red.
It was nice enough before, but wasn't as bright and vibrant as I wanted. So I decided to start all over again and get the candy apple/cherry red colour I've always wanted.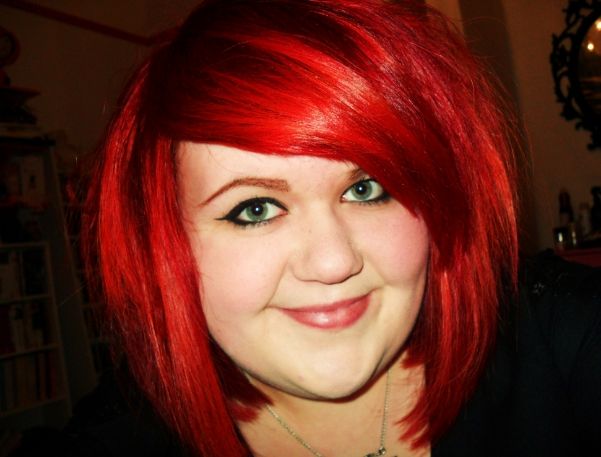 So instead of making this a reallyyyyy long post, I've made two videos on how I did my hair.
The first is all about choosing the right shade of red, and of course how I dyed my hair and which products I used:
And the second has lots of information on keeping red hair really bright and vibrant:
My blog gets a lot of hits from people Googling for red hair tips, and a lot of emails and comments asking what I use - so hopefully this will be of some help.
I'll be adding this
to my original red hair entry from back in May
.

Muchos love,
MessyCarla.