Hey everyone,
So yesterday was Christmas, I don't know if you'd heard?
I had a lovely day, full of eating and lazing about - which is what the holiday season is all about for me and my family.
This is what I wore: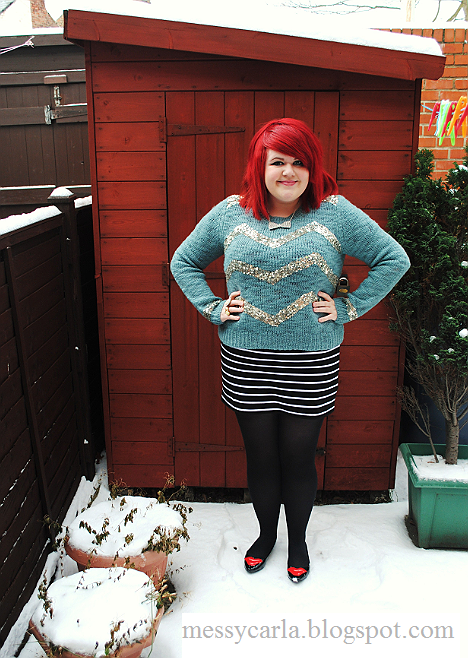 JUMPER:
Topshop.
DRESS:
New Look.
NECKLACE:
Lipsy.
RINGS:
Accessorize and Miss Selfridge.
SHOES:
Office.
POINT OF FASHION:
Sparkly and festive!
Santa was kind enough to leave the jumper and shoes under the tree for me!
I've always wanted a snazzy, cuddly jumper - and it's just perfect. And VERY stretchy too, so if you're a few sizes bigger, the 16 should fit you fine!
I was very spoilt by the big man in the red suit
(aka: Italian Catholic Mother and dad)
:
"He" also brought me some Illamasqua makeup, baking stuff
(including a pinny and mold to make GIANT cupcakes)
, a clutch shaped like lips to match my shoes, Bill Bailey's new DVD, and lots of chocolate.
My sister paid attention to my hinting and
got me this clutch I've wanted for AGES from Accessorize
.
My uncle was also very kind also got me some Vivienne Westwood purfume and the QI annual.
And a few more pictures from yesterday: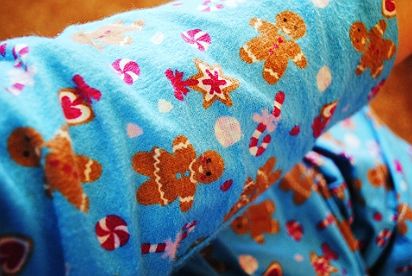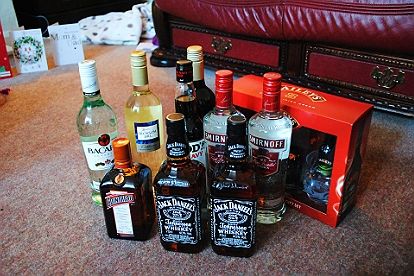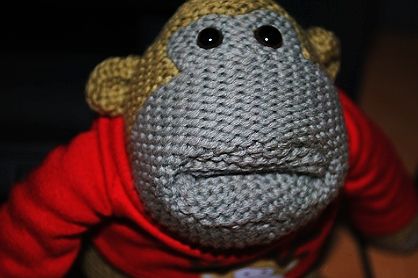 1. Every Christmas Eve, we get a new pair of pyjamas. I LOVE these with a gingerbread men design from Primark.

2. Our collective alcohol-related presents. "Merry" Christmas, indeed.

3. As a silly little gift in my stocking, Italian Catholic Mother bought me 'monkey.' If you're not from the UK, he's the face of PG Tips tea.


If you celebrated, I hope you had a wonderful day.
And if you didn't - I hope you enjoyed a nice peaceful Saturday!


Muchos love,
MessyCarla.