Hey everyone,
So Christmas is over as quickly as it came, but we're still reeling from it in my household: still living on leftover party food and biscuit selection boxes.
Can't complain though!
I've also been having a bit of a rummage through the online sales.
There's no way I could ever go to the shops during this time - I can't even shop on a busy Saturday, let alone now!
Dorothy Perkins was a bit of a let-down, and Accessorize had almost no stock online.
Also, I put loads of stuff from River Island in my basket, but when I went to the checkout the entire site went down, and by the time it was back up most of the things I had chosen had sold out! It wasn't worth paying for a top that was around the same price as the postage!
(Le sigh...)


Rant over!
But as always ASOS' sale is very good, and I've found myself some lovely little bargains: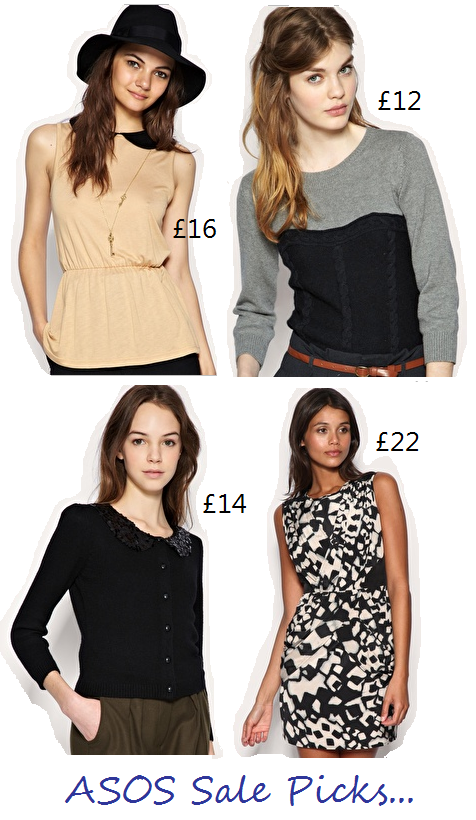 I also bought the
Beth Ditto heart cardigan from Evans
that I've wanted ever since the collection was launched, but hadn't been able to justify paying nearly £40 for it.
Also, you know how at the end of every entry I like to post a little about what I've been up to? I really love doing this, and giving you a little insight as to what I'm up to outside the blogosphere.
I liked how the three-picturs at the end looked
in my last post
, so I'm going to try my best to make this a regular feature.
It'll also give me a opportunity to use my lovely new camera more and more.
I'm still working my way around all the settings, so it'll all be good practice.
So the last few days...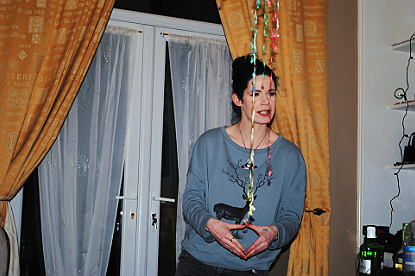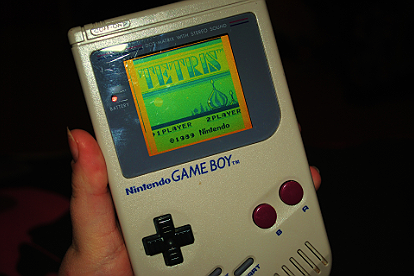 1. Oh, there's nothing more satisfying than a new lipstick is there?
I got two new ones for Christmas: Maneater by Illamasqua and Stormy Pink by Revlon.

2. Last night was the annual get-together me and my friends from school have every year.
This is the gorgeous Sarah telling a very rude joke. Her new years' resolution is to start her makeup blog up again, so please check it out!

3. I was rummaging through an old cupboard and found my old Game Boy, so wasted an hour on Tetris.


Speaking of resolutions, I haven't really given them a thought this year.
In the past I've made a list of ten things to improve, then given up mid-Feburary.

But last year my only resolution was to teach myself to cook and bake.
Honestly last January I couldn't even boil an egg properly - now it's December I've made lots of yummy meals and have found a new passion and hobby.

Hmmm, as for 2011 I'll have to get back to you come the first...

Do you guys have any plans for New Years?
Usually ours are very quiet - I stay home with the family, watch Jools' Annual Hootenanny, (kind of like the UK's version of Dick Clark's New Years Rockin' Eve) eat nibbles and wait for Big Ben to stike twelve.
But this year there may be a fun party to go to which will be a nice change!

Hootenanny! Hootenanny!

Muchos love,
MessyCarla.