Hey everyone,
Another year is drawing to a close, and I'm really looking forward to 2011.
Not that 2010 has been too bad to me - I've done some things I would have never dreamed of doing before.
Most of the things surrounding this blog, and the lovely people like you who read it!
I know we haven't even hit Christmas yet, but this is what am I looking forward to in 2011...
1) Spring/Summer 2011:
I'm hoping S/S 2011 sees a welcome return to girly pastels like like year, however tailored peices are making the trend a lot more ladylike this time.
I'm raising a glass to lots of dresses with swooping swing skirts and nipped in waists.
2) The Vines: Album Number 5:
If you're a regular reader of my blog, you'll know I have a lot of love for Craig, Ryan, Brad and Hamish - four shaggy haired boys from Australia.
I've been a fan of The Vines since I was a shy thirteen-year-old and I cut my hair to match lead singer Craig Nicholls.
(I also left it pretty much unwashed to get the full effect...)


And as a band who've had their fair share of ups and downs, I'm SUPER excited for album number five
(their last was Melodia in 2008)
.
Mind you, if the album was Craig simply reading the phonebook to the sounds of an acoustic guitar, birdsong and
occasional screaming
I'd still think it was a work of genius.
3) My London, London Bridge wanna go down...

(Yes, yes I know this is Tower Bridge. Shh! ;))
With lots of the lovely opportunites that I've been lucky enough to attend since starting this long, I spent a lot of 2010 travelling to and from London.
It's my favourite city in the world, so I hope to be back plenty more in the new year.
In January I'm going to the opening night of The Children's Hour with my dear friend, Megan.
We're both complete theatre nerds, so we're really excited!
But one of our favourite actresses Keira Knightley is the lead role, so we're going to have to keep our fangirlish squee-ing to an absolute minimum!
Also of course on Feburary 5th is the
Plus London Blogger Meetup
.
There's now 35 people officially attending - and I can't WAIT to meet you all.
Remember to
RSVP to the Facebook event
if you'd like to attend
(EVERYONE is welcome!)
so we have a vague idea about number, and also follow the
Tumblr page
, which
Lauren
is updating.
4) 2011: The Year of the Nicola: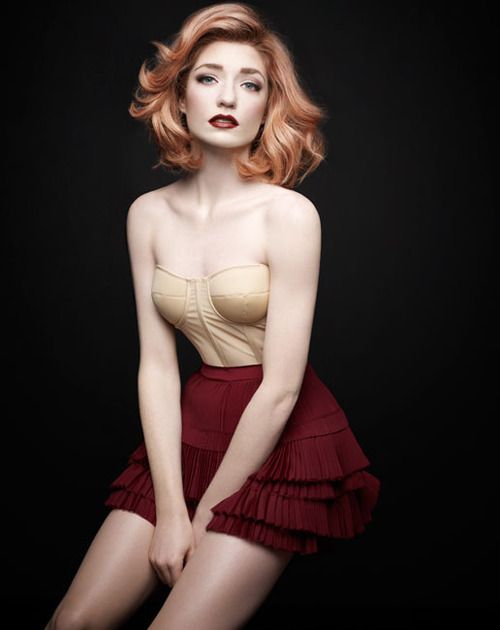 Being a Geordie has always made me rather loyal to
Cheryl Cole
as my favourite member of
Girls Aloud
, but I've always had a soft spot for
Nicola Roberts
.
Constantly made fun of in the Media in the past for being the "ugly one" of the band, she's risen amongst the ranks and become a style icon in her own right -
including running her successful makeup line
.
But Nicola has announced that she's releasing her solo material next year, which I'm very interested in hearing.
I'm hoping it's very electropoppy, along the lines of
Sophie Ellis Bextor
and
Robyn
.
Also, FYI - during
Popstars: The Rivals, I actually voted for Nicola
!
5) A Blank Canvas: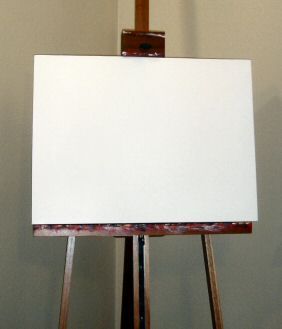 While 2010 has treated me very kindly, there's been some things about it I'm not so fond of. The main one being that I've been out of a job since October, and it feels like a lot longer.
Beth of
Anchor of Roses
(a BRILLIANT blog by the way - follow follow!)
did a brillaint post a few weeks ago about how hard it is for graduates to find work
- and how some ignorant so-and-so's simply think we're being lazy or not trying hard enough.
However I'm trying to
(as always)
look on the bright side of things.
No job, also means there's nothing to hold me back.
There's plenty of things I can be doing:
I recently discovered a journalism internship in Australia
(!!!)
that sounds very appealing, and/or I'd also maybe like to go back to America next year to visit my friends on the East Coast again.
(My American friends don't know this yet, teehee...)
I need to think of this time off as a time for reflection and opportunity, rather than a hindrance.
So peeps, what are

YOU

looking forward to in 2011?
Oh, and before I forget - thank you thank you to the darling
Couture Caramelle
who drew this darling chibi of me! I love that she even remembered my Hufflepuff scarf: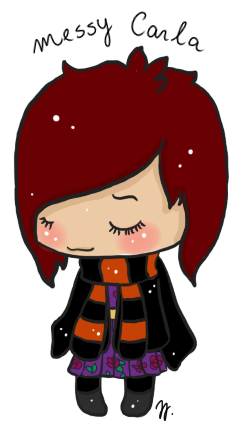 Muchos love,
MessyCarla.