Hey everyone,
Sorry for neglecting this blog a little lately. Once again I've been a bit under the weather, but normal service will resume shortly - I promise! *salutes*
Even though I'm a bit low on funds at the moment
(ahh jobhunting is so much fun!)
I treat myself to an ASOS Peter Pan collared dress I've been coveting
since I saw it on Lily's blog
.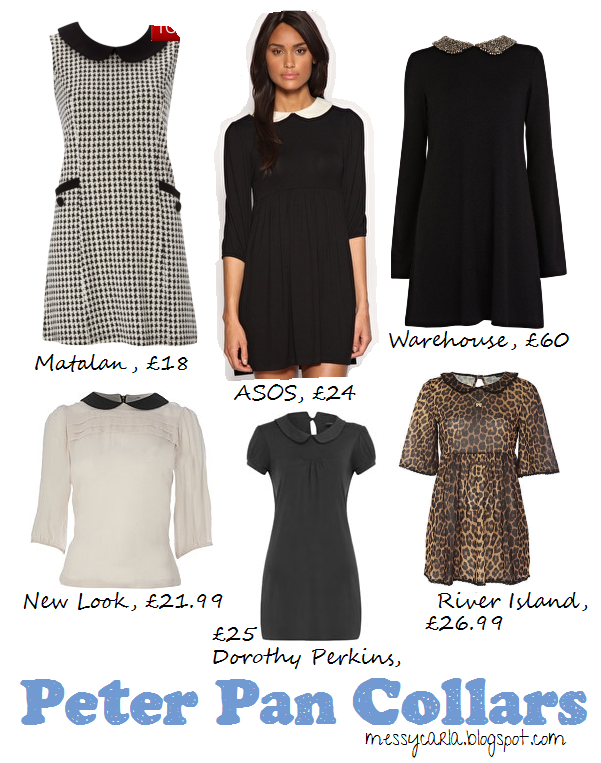 LOVE LOVE LOVE!
Also, some of you may remember a little while ago
I did a post all about my favourite name necklaces
?
Well the lovely people at
MyNameNecklace.co.uk
sent me one of their Carrie Bradshaw-esque name necklaces to review: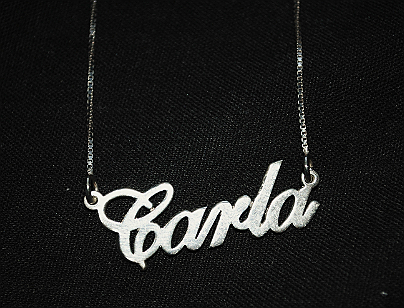 It's very cute and dainty - and makes a refreshing change as I do wear a lot of chunky gold jewerelly.
This one is the "
Small Sterling Silver "Carrie" Style Name Necklace
" retailing at just £19.95.
Although there are more expensive variations available, such as in gold or sparkling diamond-cut.
There are a lot of websites online selling Carrie necklaces, but the necklace arrived within a week of ordering and came with a free gift box. Their customer service is also second to none.
In other news, I've been sending a lot of emails around about the
Plus London Blogger Meet
, and have had some brilliant responses from companies I deeply admire.
We've also had a lot of RSVP's - waaay more than we anticipated. But the whole idea of this event is to keep it open, and everyone is welcome to attend.
I'm so excited and can't WAIT to meet you guys!
Otherwise, it's been that time of year again when Christmas is creeping ever closer, and there's lots of eating, drinking and being
(very)
merry!
The highlight was defintely the
Pride Radio North East
party on Wednesday.
We went for an Italian meal, then to see the Christmas show at
Boulevard
- which is now my favourite venue in Newcastle!
I thought it was going to be another gay bar, but OH it's so much more than that!
Since we'd been for a meal, we missed most of the earlier shows, but we caught
Betty Legs Diamond
and some very scrummy boys in tiny, shiny shorts dancing to
'All I Want For Christmas Is You'
- and then for the finalé, a drag version of Cinderella.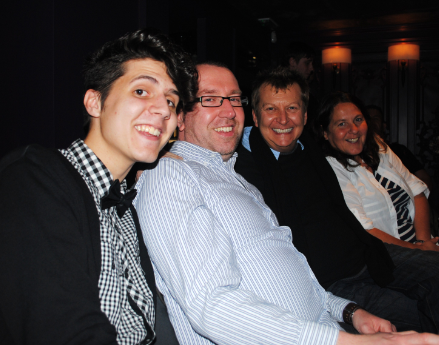 My co-host and BFF Daniel and some of the Pride Radio lovelies.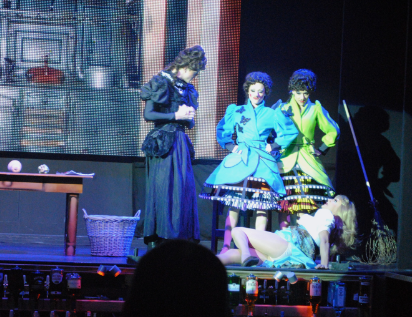 I know pantomime is camp already, but Boulevard takes it to a WHOLE new level!


So yeah an absolutely fabulous night - I'm trying to get tickets to see it again before Christmas!
If you're local, I completely recommend checking it out.


Anyhoo I hope you're all good.
I promise I'll be back soon - I've missed you all!


Muchos love,
MessyCarla.